O.right studio was assigned with the architectural study and design of an open-plan event space for meetings and workshops in Keramikos, Athens.
During the research phase, o.right studio drew inspiration from the Athenian office space aesthetics, as well as public institutions during the late 70s and 80s.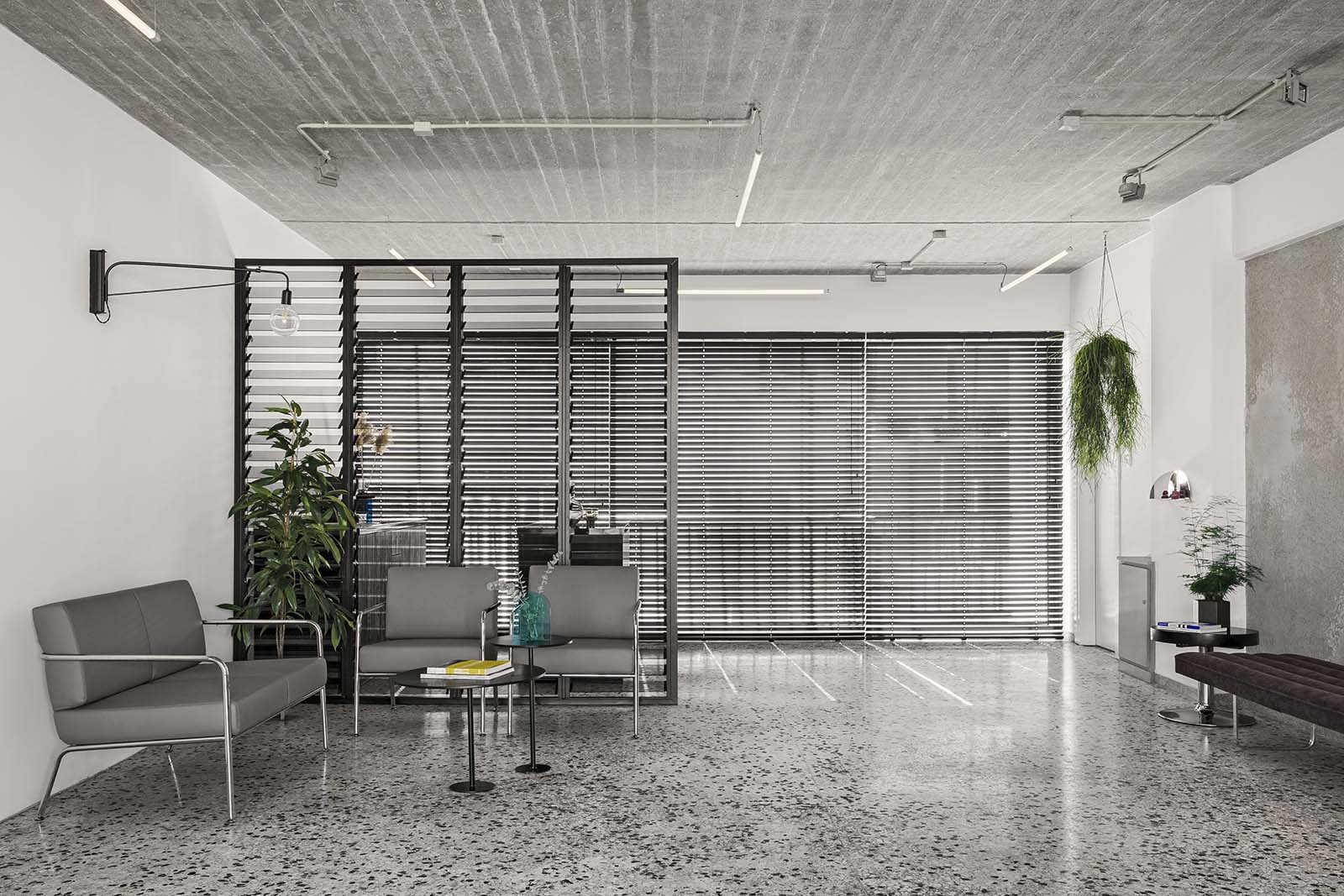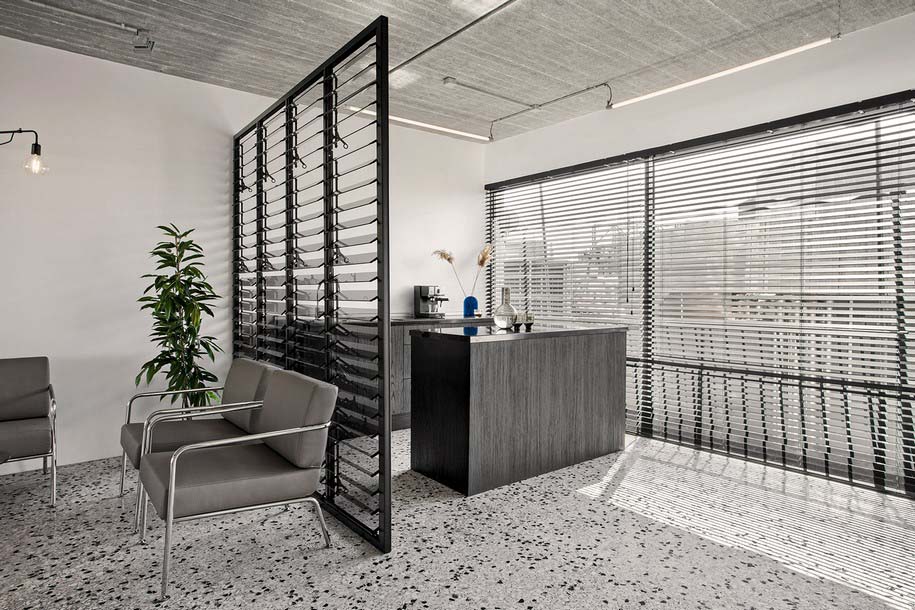 While maintaining a considerable part of existing materials, such as concrete walls and ceiling, the architects proposed a cool-toned space, and introduced a long forgotten object of non-residential spaces, the vertical fabric blinds, in order to create a corporate environment.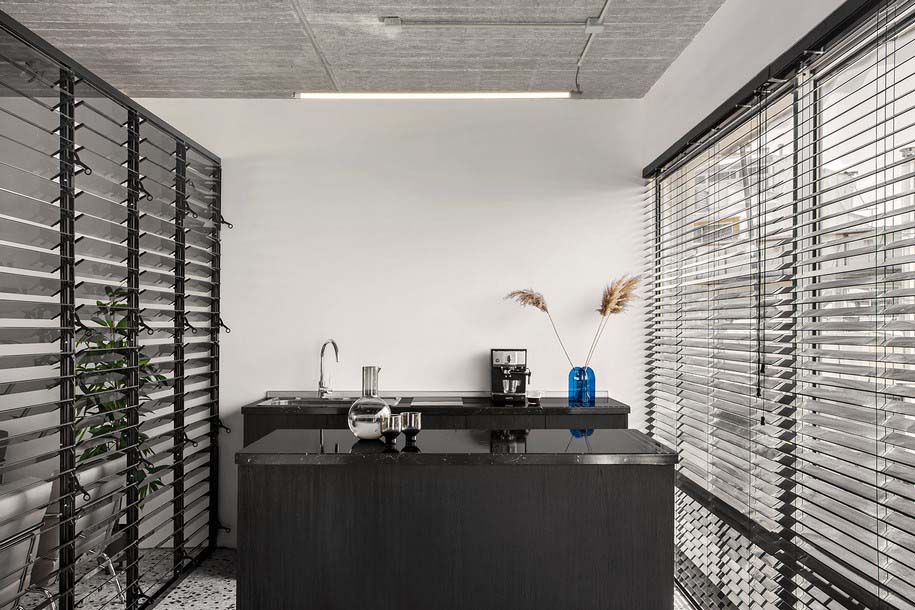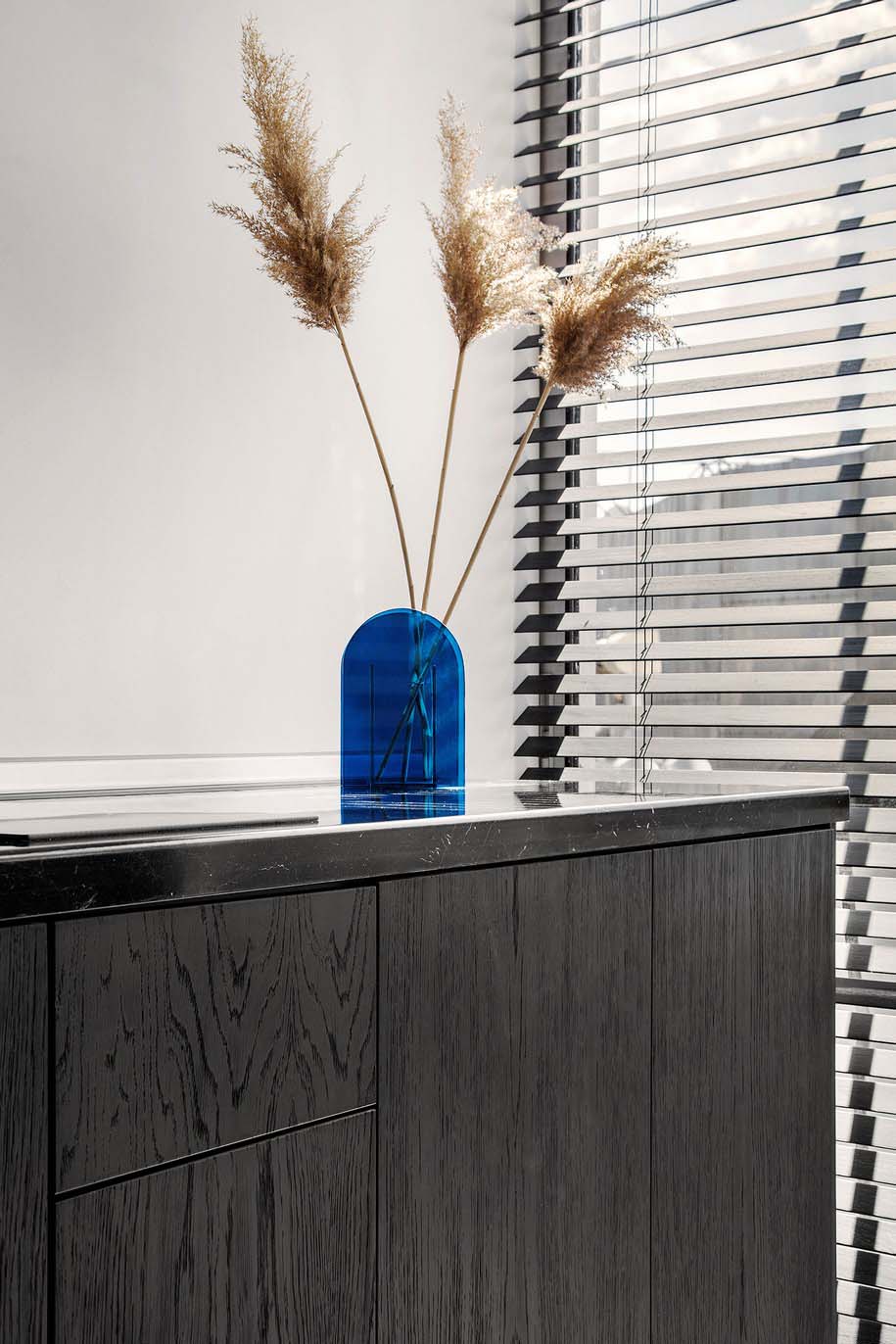 "We chose to place movable louvers -architectural component usually used for ventilation- in the space and plain glass was replaced with tinted glass. This room divider separates the kitchen from the main resting area, underlining the industrial past but also the current look and feel of the space and the building", tell us the architects.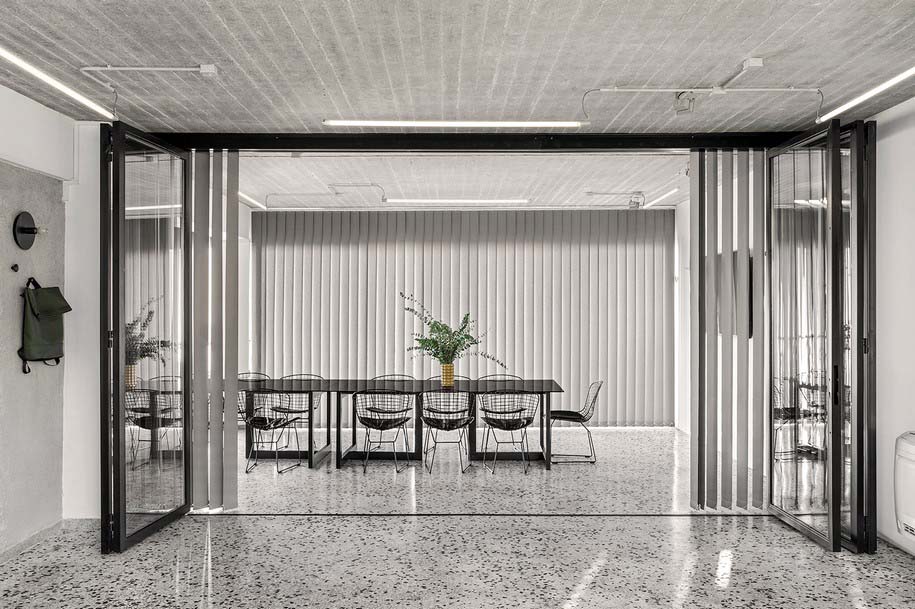 The blinds were placed not only next to the windows, but also inside the open space so that it can be adapted to different types of events and themes.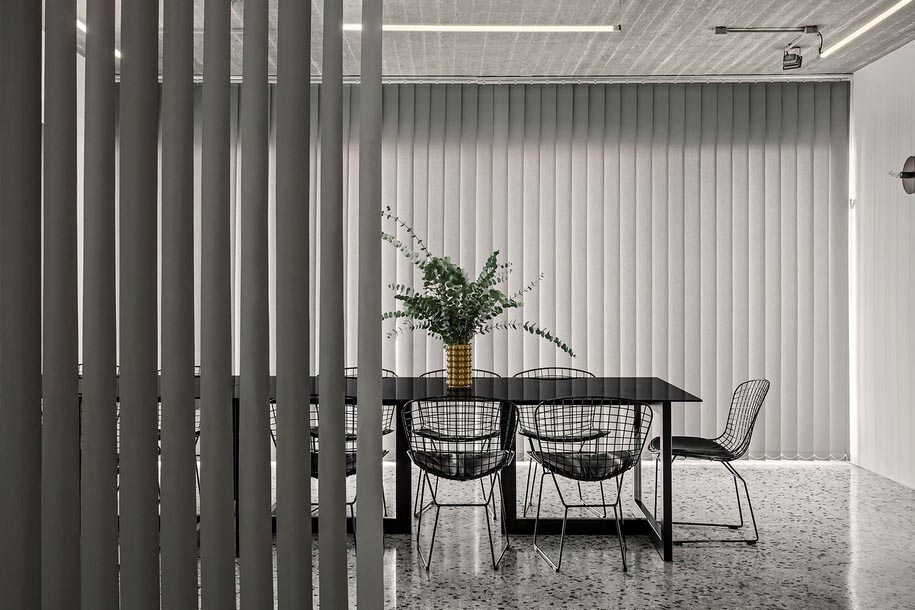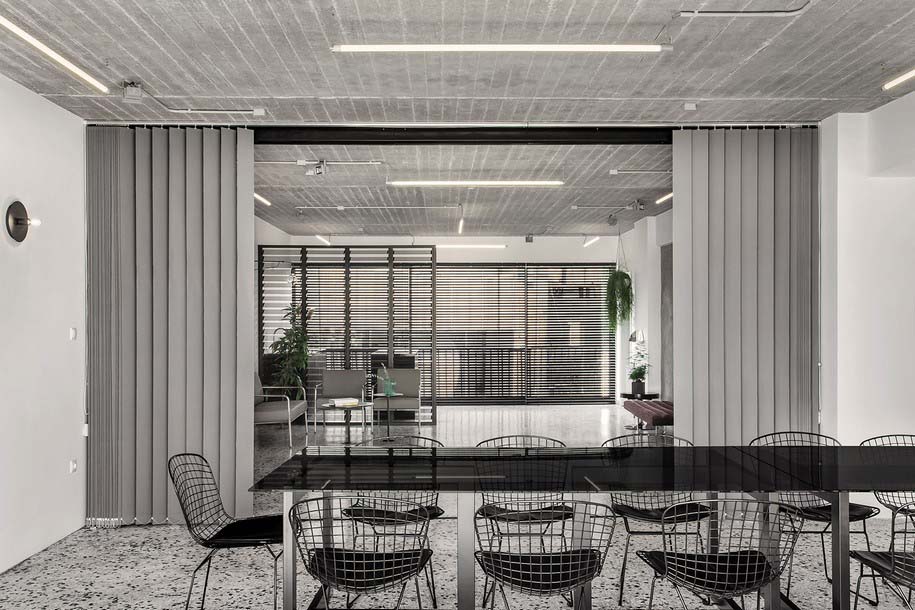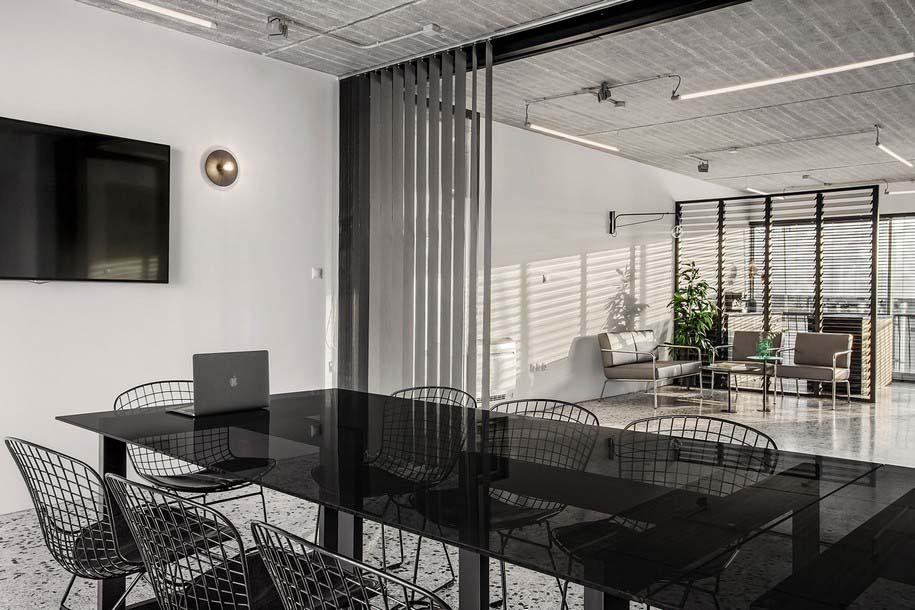 The use of vertical and horizontal blinds in different areas of the space together with the movable louvers, create dramatic lighting throughout the day in a space that with its openness, its dynamic serenity and versatility enables and stimulates different kinds of human interactions.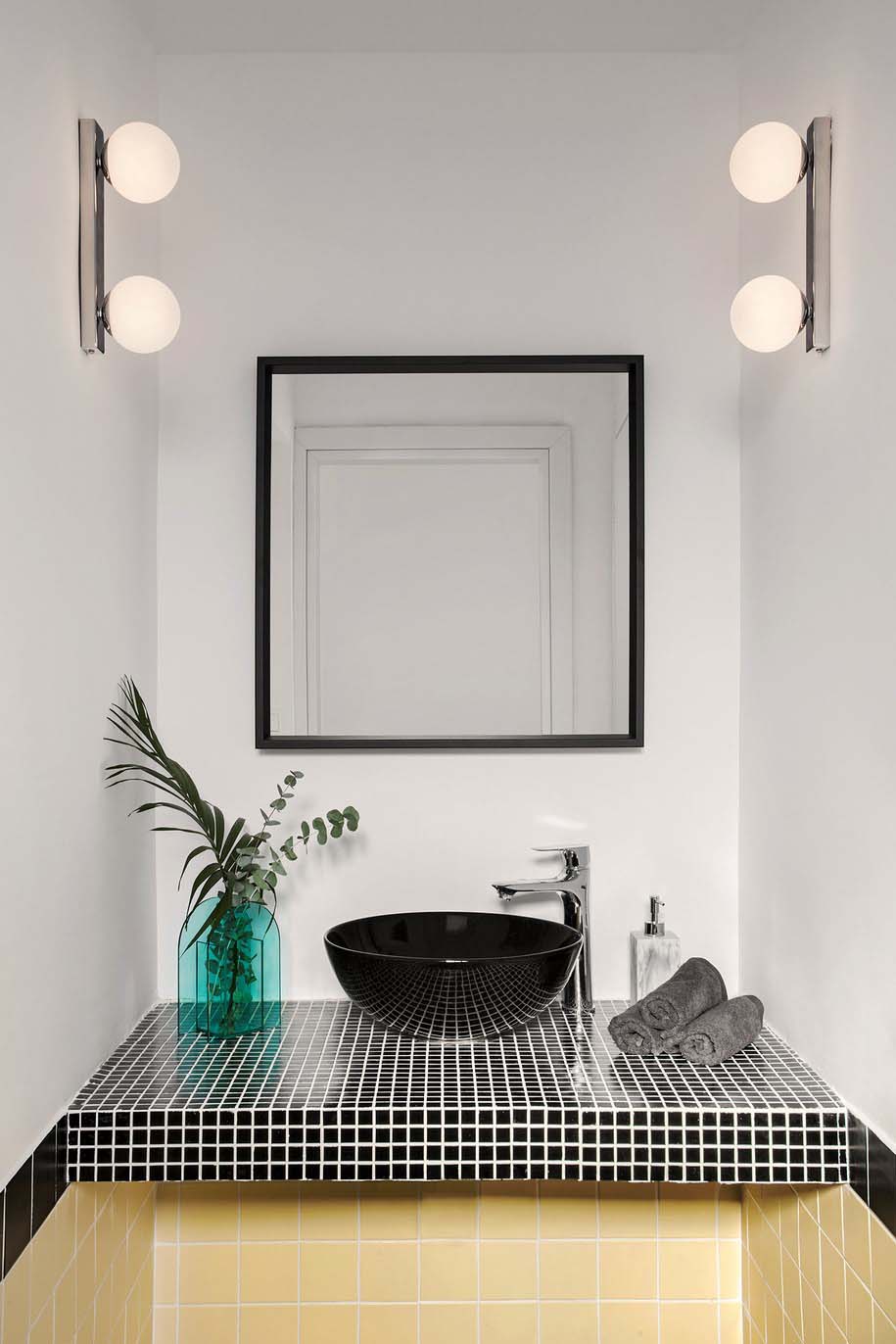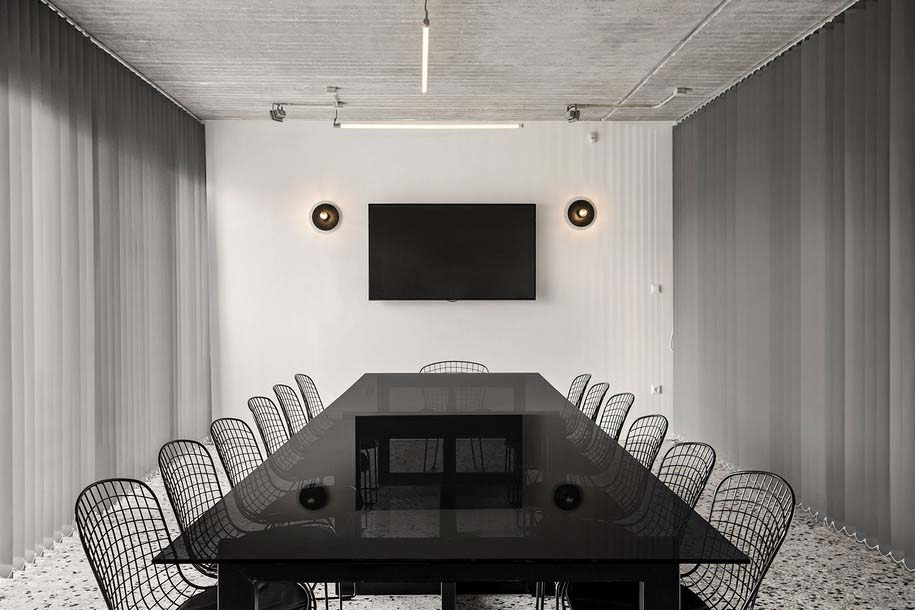 Plans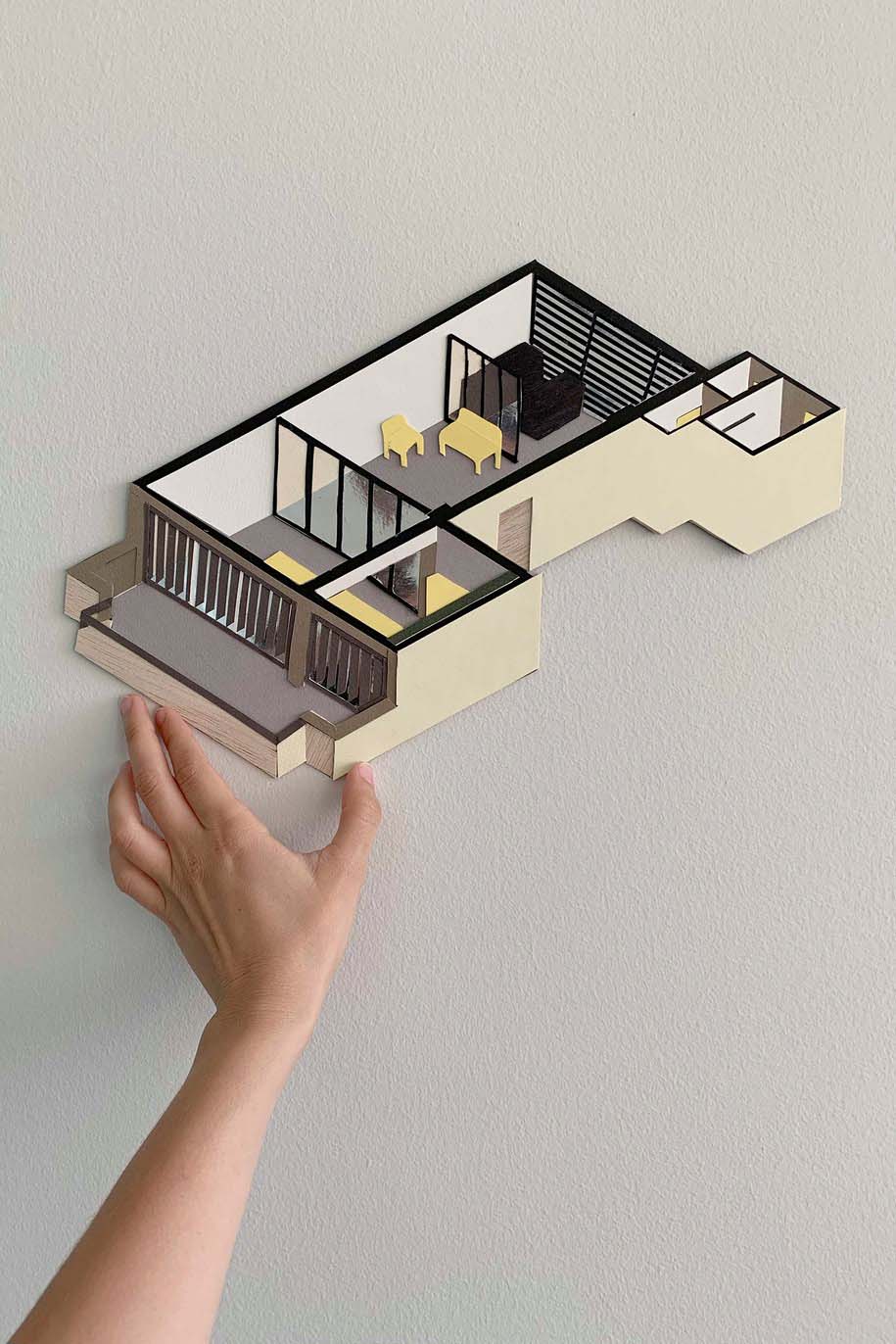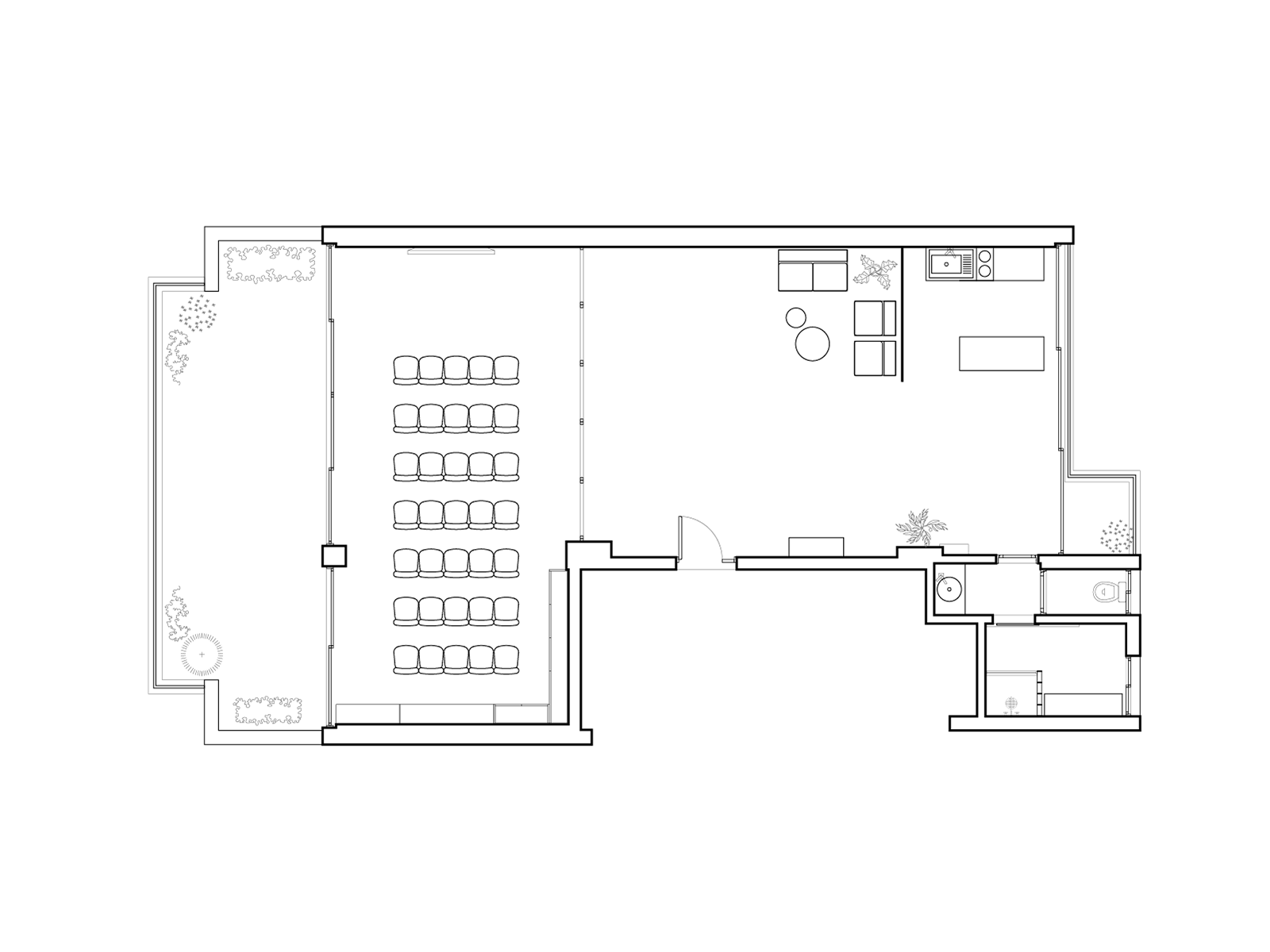 Facts & Credits
Project title  The highloft
Design  o.right studio
Type    Interior design for event space 
Construction  Novacon
Metalwork   Nikos Stratigopoulos
Location   Keramikos, Athens
Year    2019
Area   118 sqm
Photography   Yiannis Liontis
READ ALSO:
Trainbox | Plaini and Karahalios Architects