The project, for a start-up salad and slow food café in the City of London, has a split personality – it is a space that both accommodates our frenetic work rhythms and invites us to slow down. It is a cafe that serves slow food fast, celebrating its locally sourced ingredients.
The architecture of Neiheiser Argyros therefore has two tasks; to address multiple speeds of engagement, and to provide a neutral framework that foregrounds the various shapes and colors of the vegetables, herbs, fruits, and grains on its menu.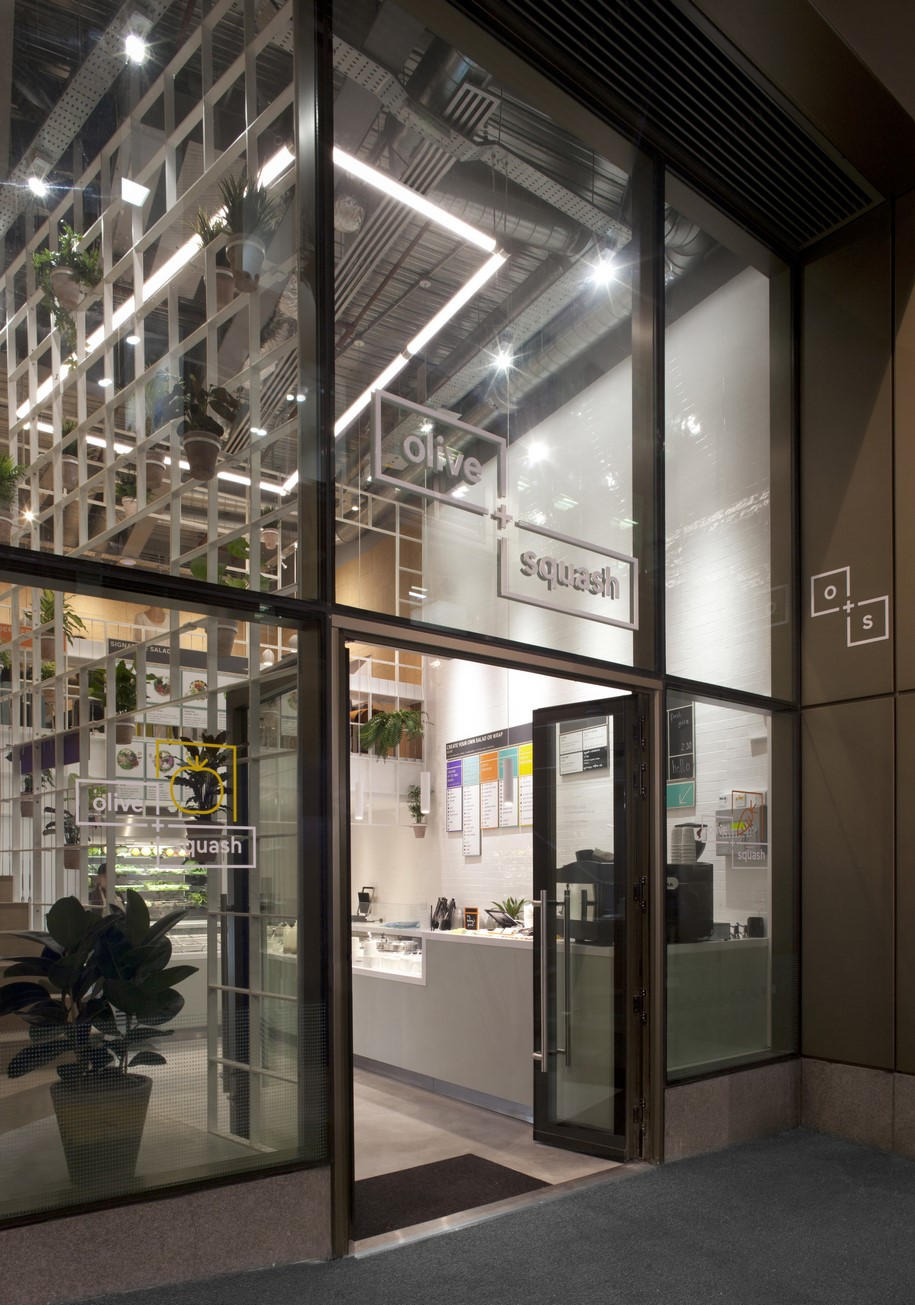 The space is asymmetrically divided in half, with a take-out counter adjacent to the street below, and a dining room in a newly constructed mezzanine above. The space below is neutral, cool, and hard, allowing the bright colors and geometries of the raw produce to be the primary material. Above, the palette is warm, textured, and soft, inviting visitors to gather and linger over their meal.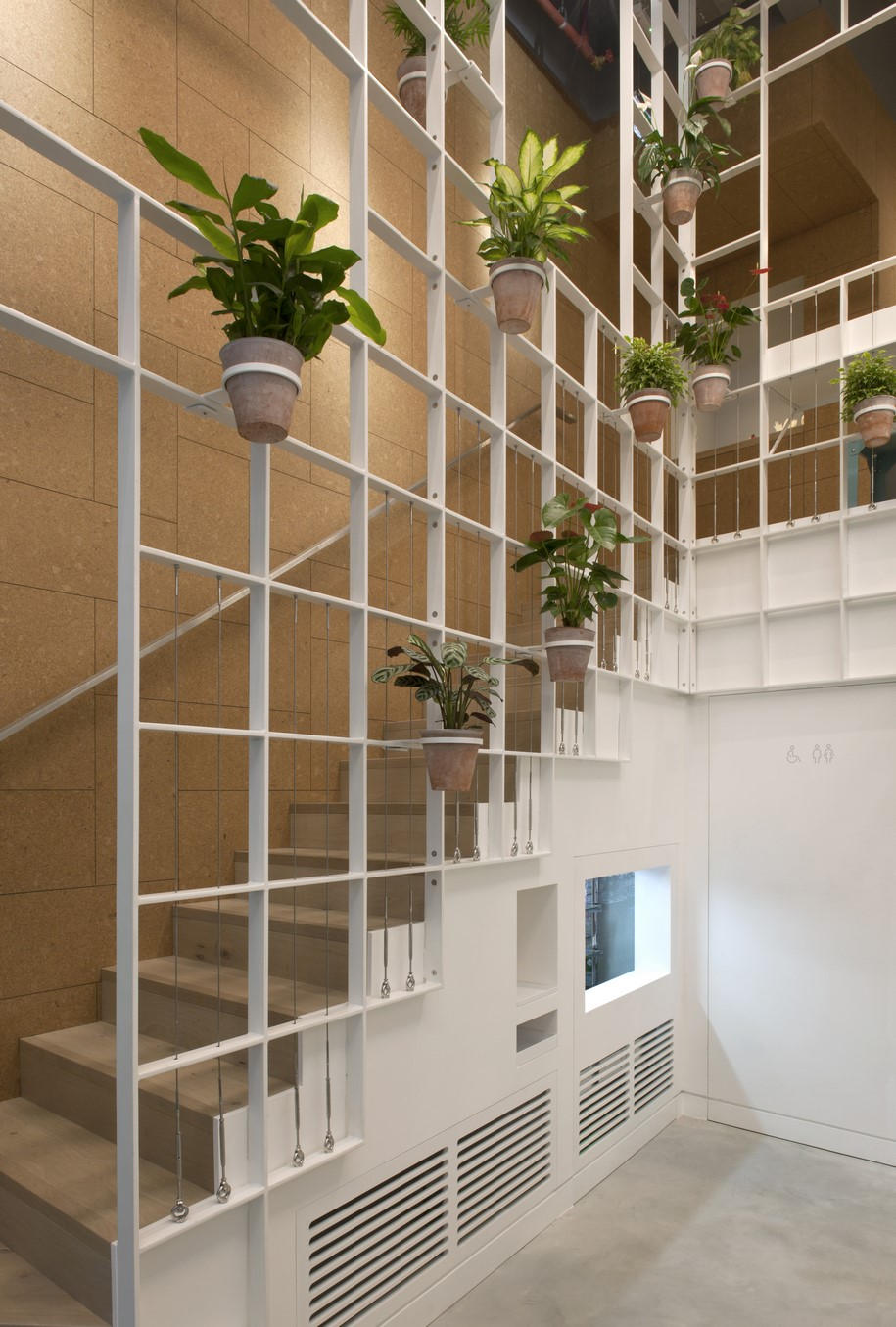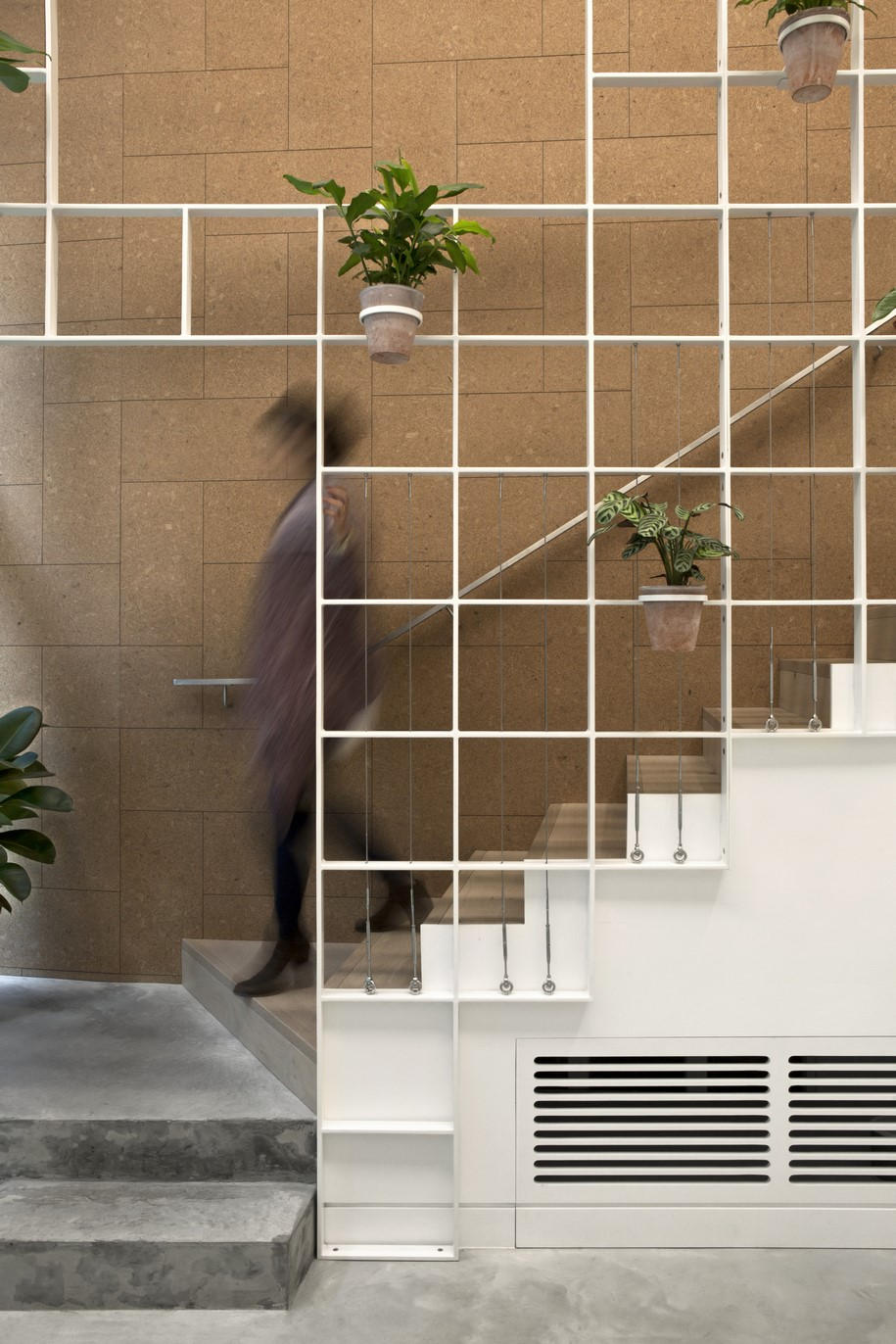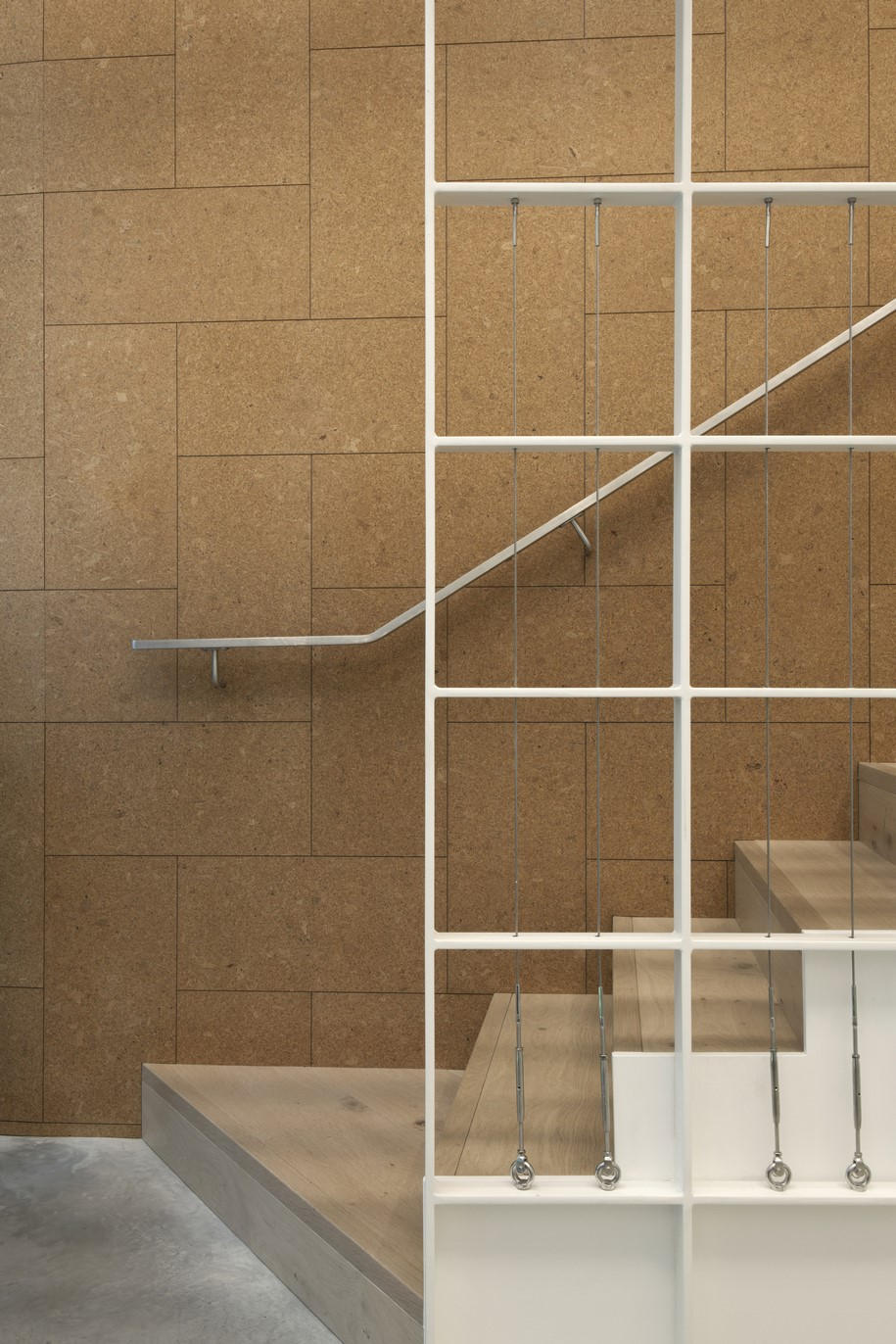 To physically divide, but visually connect these two distinct spaces Neiheiser Argyros have constructed a white metal grid. A contemporary echo of the traditional farmer's trellis, the grid hosts plants, flowers, herbs, menu signage, and integrated seating. This simple device articulates multiple spatial relationships in a single gesture; defining the primary spaces, framing views, curating movement, and providing a defining identity for the store.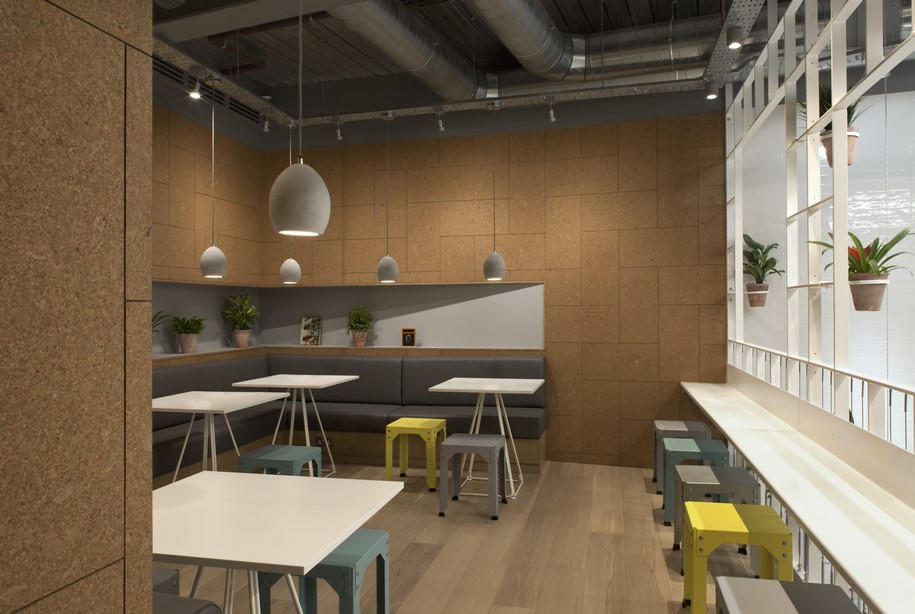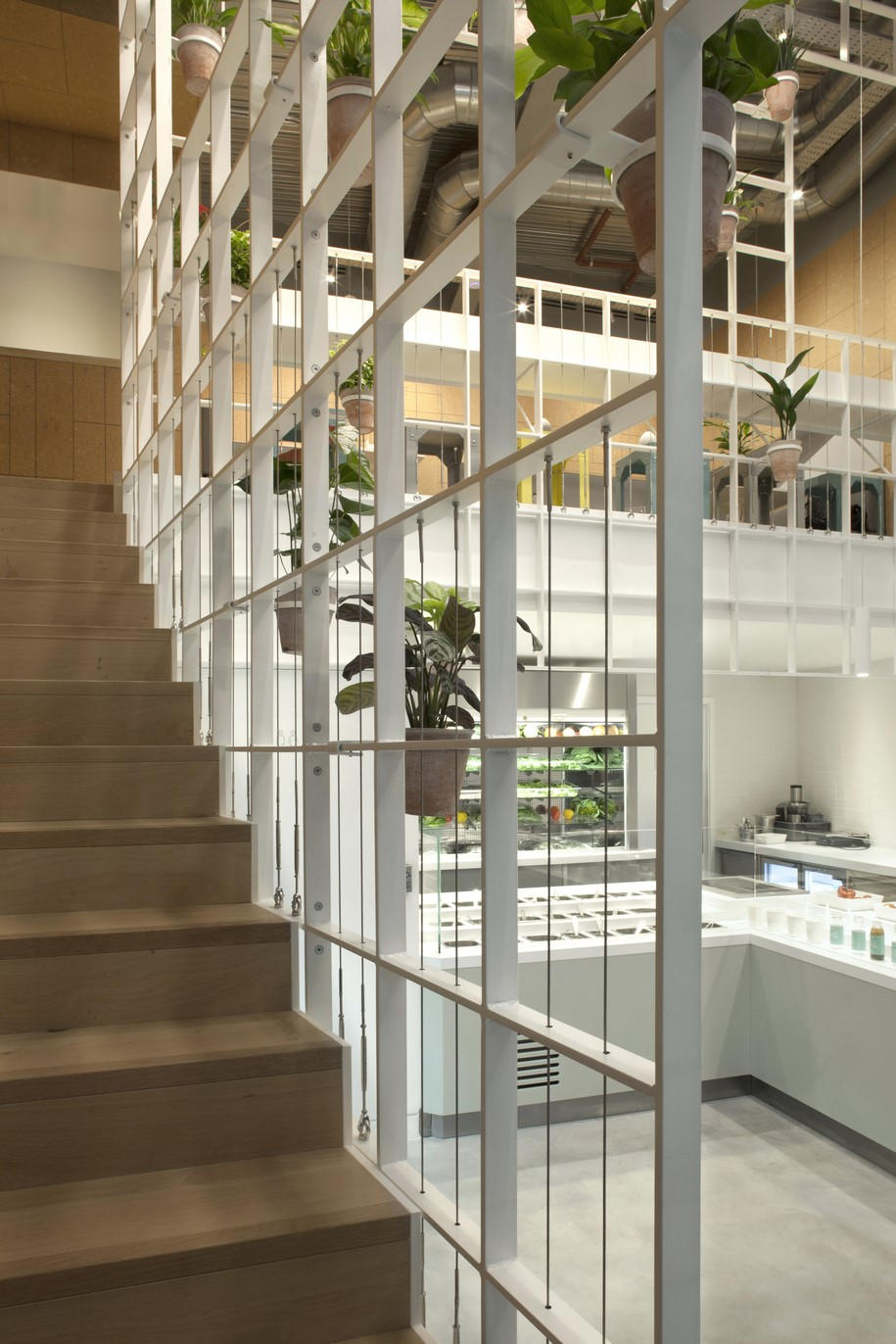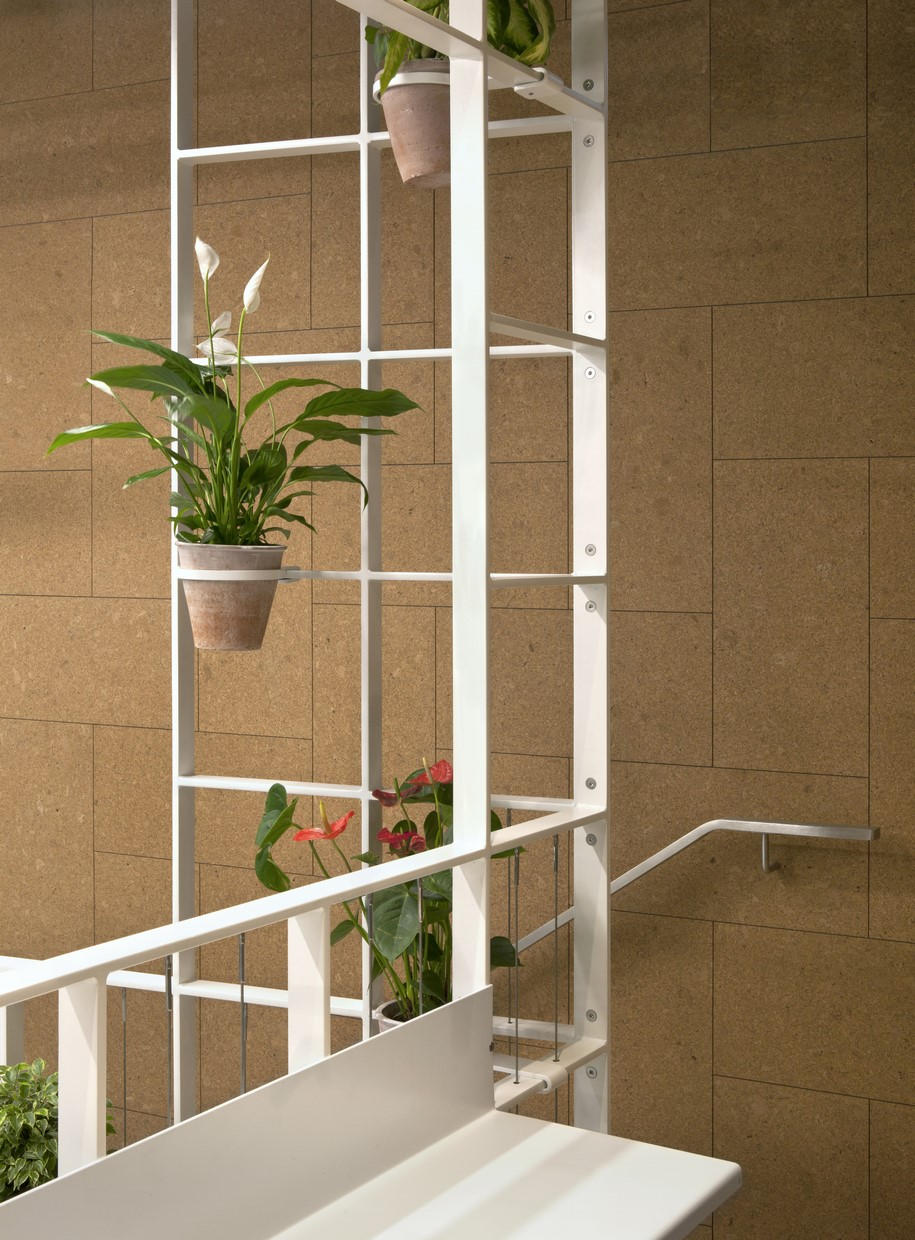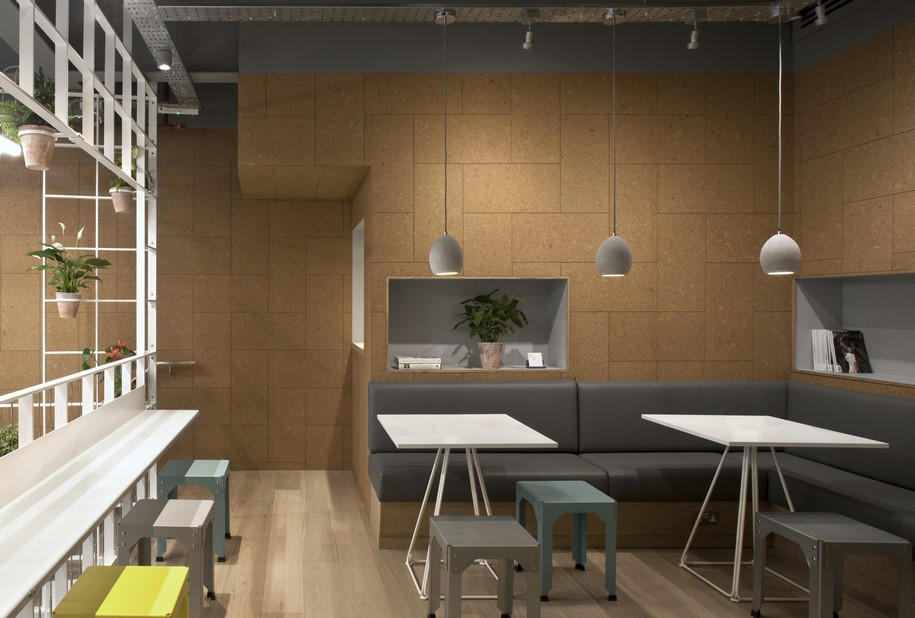 Neiheiser Argyros is a London-based multidisciplinary architecture practice committed to both playful experimentation and serious research. Ryan Neiheiser and Xristina Argyros see design as a conversation, a loose exchange of forms and ideas, an open dialogue with their histories and surroundings. They approach each project with an intellectual curiosity, an artistic rigor, and a strong commitment to realizing their ideas in the world.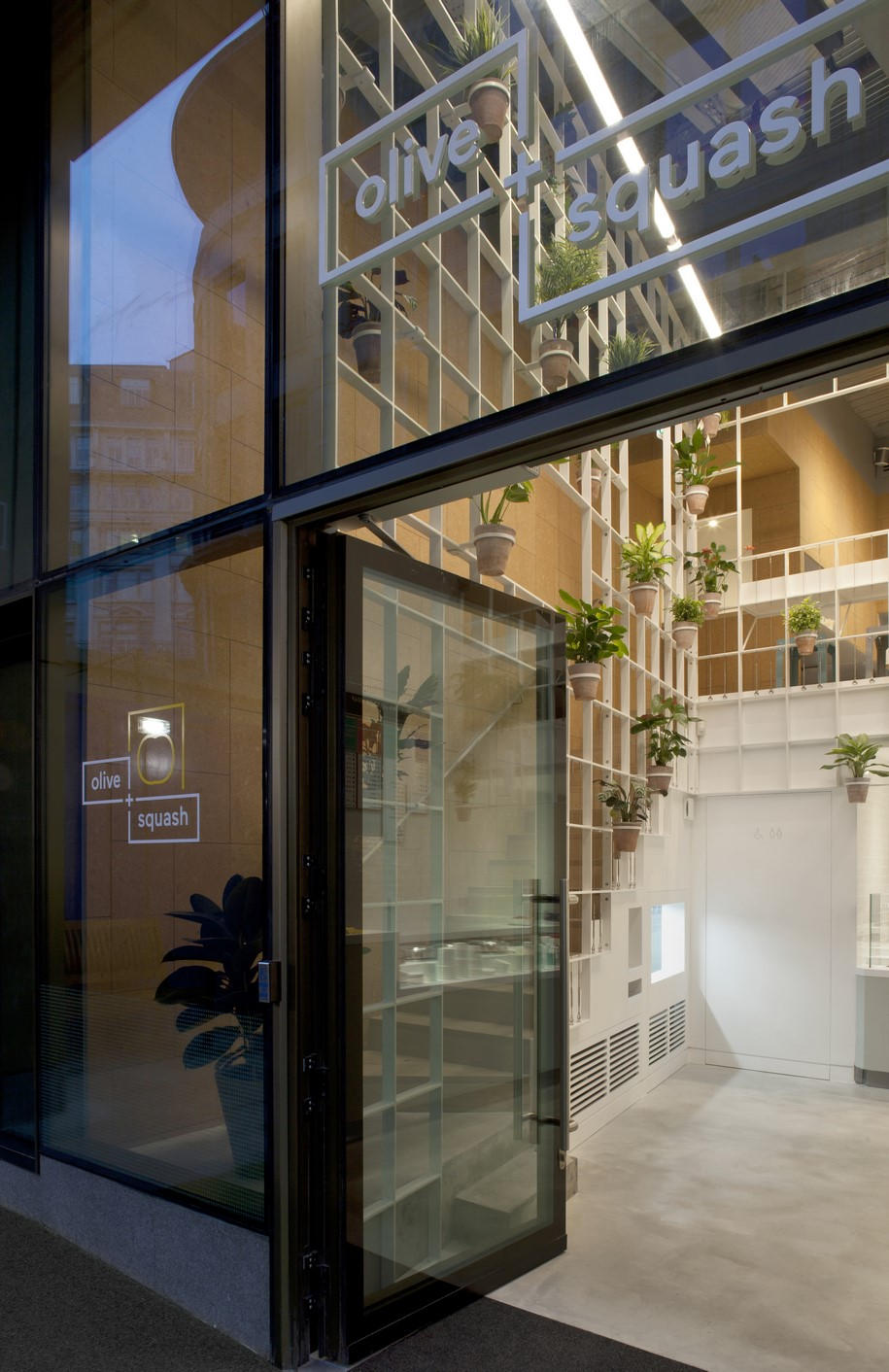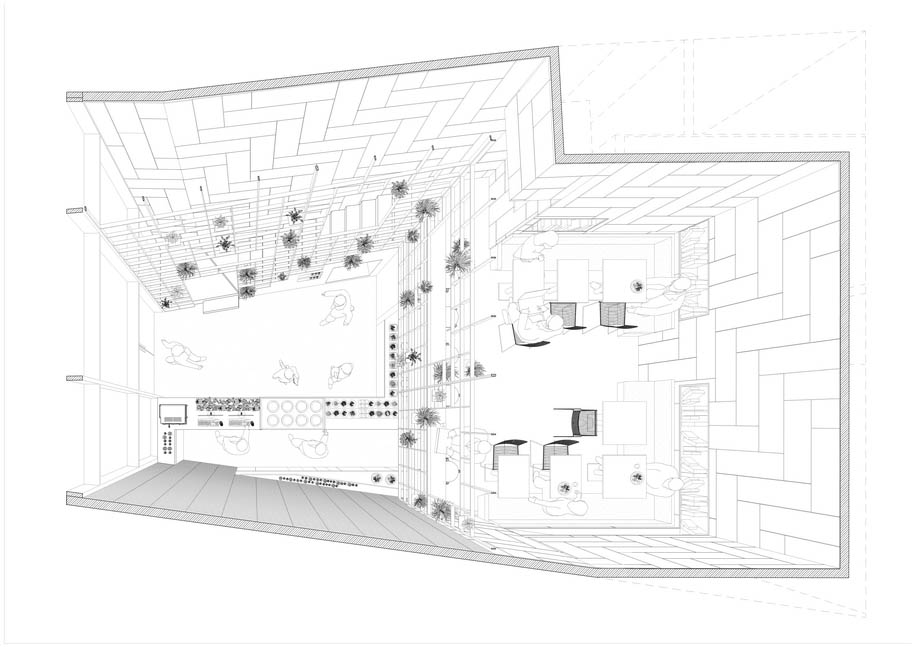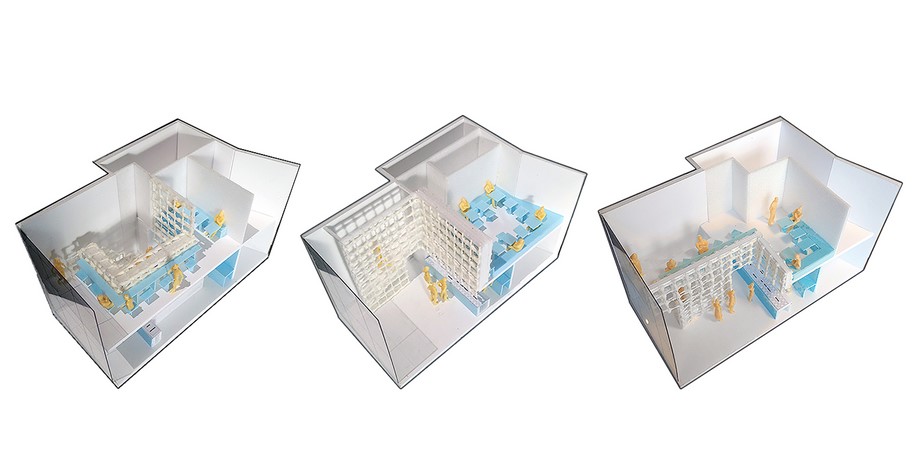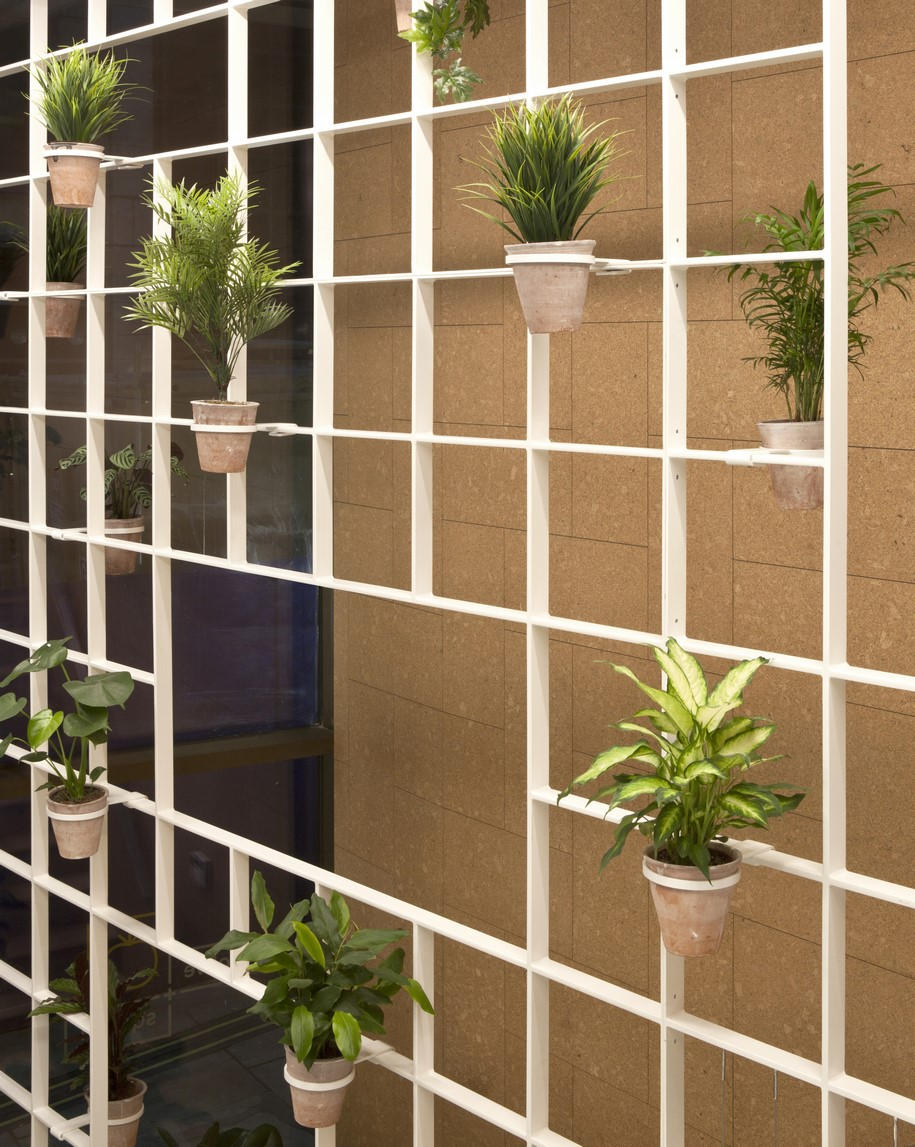 Facts & Credits:
Architecture: Neiheiser Argyros
Structural Engineer: Webb Yates Engineers
Photography: ©Ioana Marinescu
Contractor: Own Developments
Graphic Designer: Mind Design
Clinet: Olive+Squash
READ ALSO:
Manousos Leontarakis & Associates design "Granary", an Elegant Espresso Bar and Eatery in the Heart of Heraklion.