Lilipoupoli is a kindergarten located in Kalamata. The main challenge of the project was to keep as much as possible the structure and atmosphere of the former house and reuse it for more than a hundred children.
The entire kindergarten is conceived as a structure with a storyline starting from the basement, the 'rabbithole' up to the 4th level, the 'sky'. Each level corresponds thematically to different age groups. The spaces created are flexible, with curtains and moving panels as basic visual filters and furnished with custom made furniture.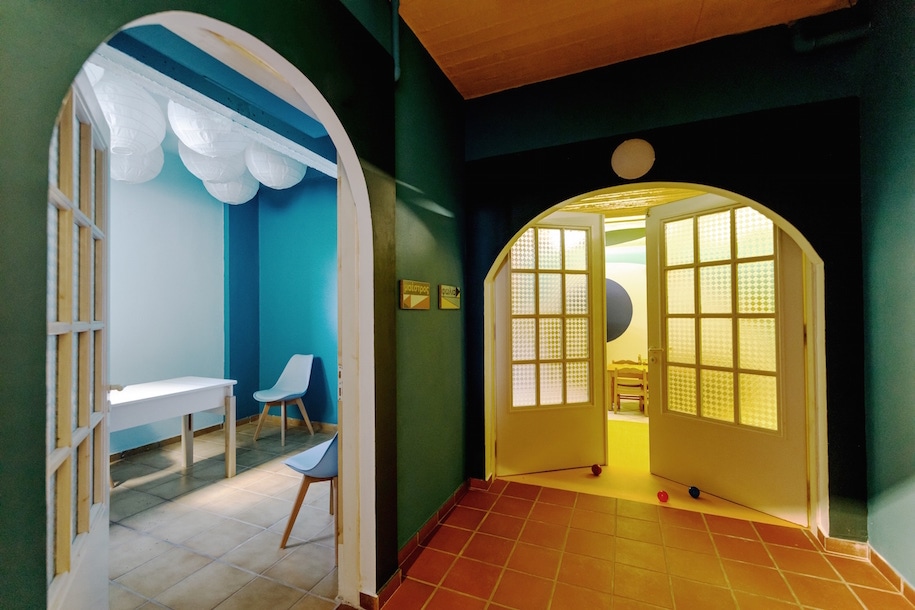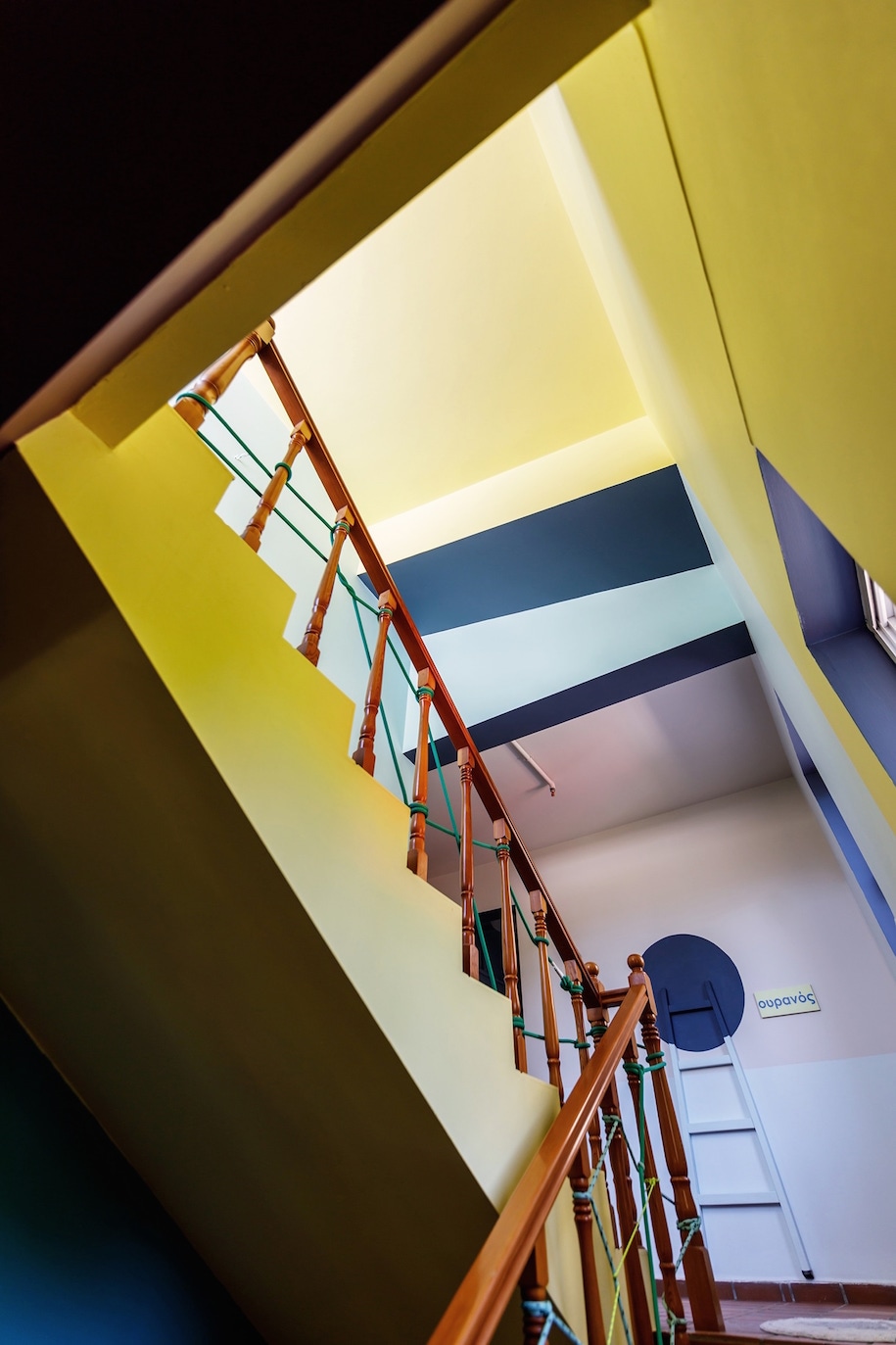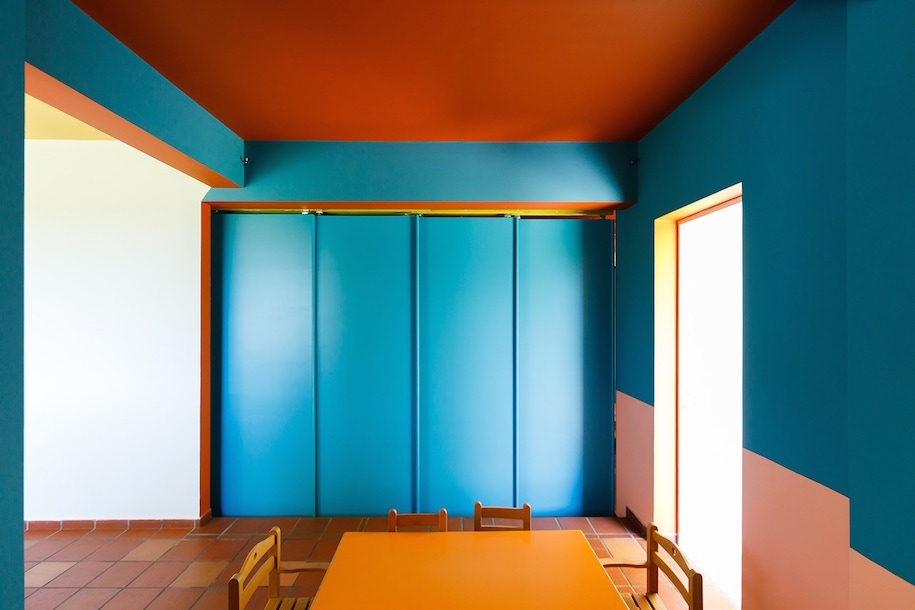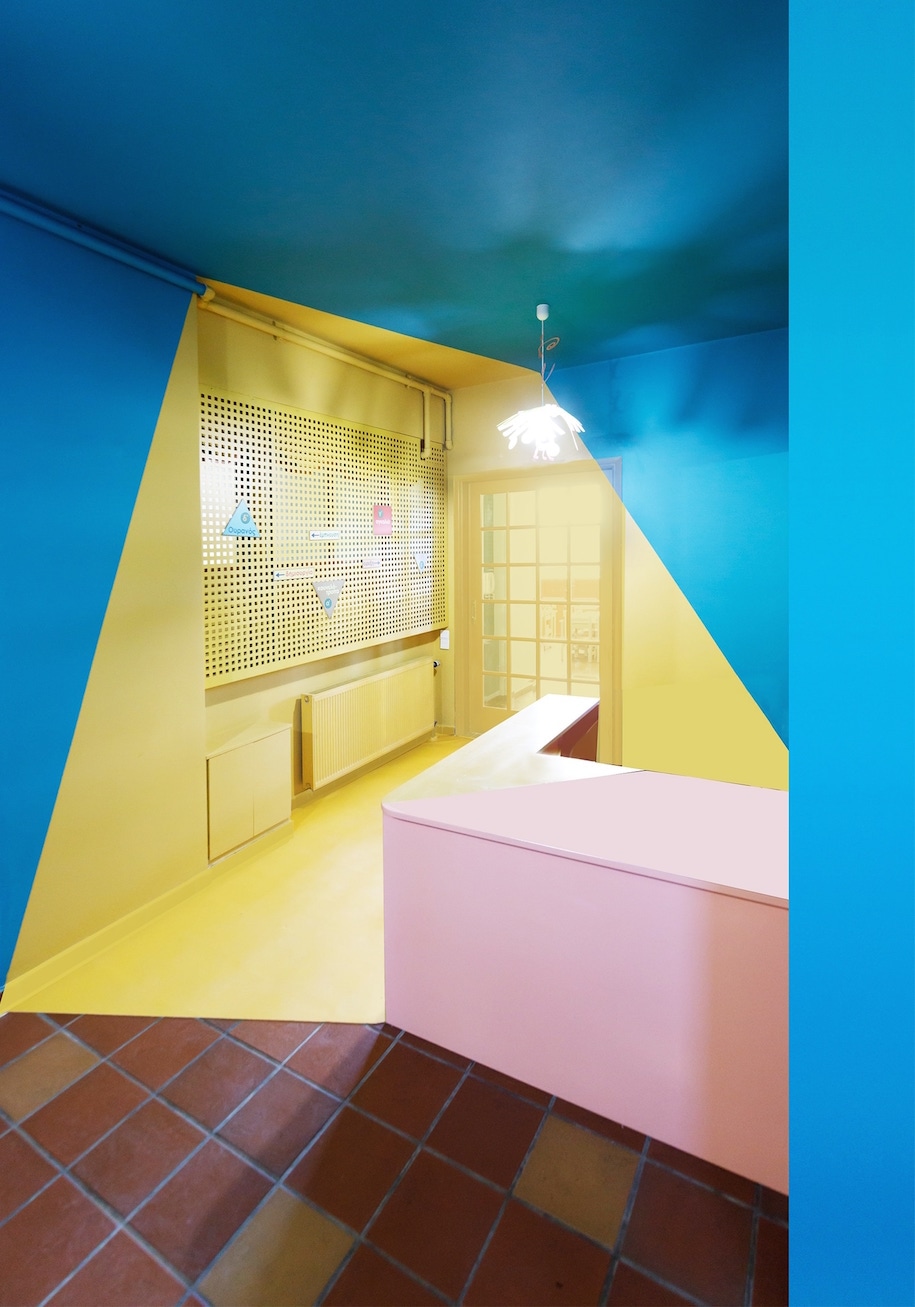 Because of the limited interventions allowed, the whole concept focused on a more iconographic approach taking advantage of the houses existing elements. Every wall, hall, room, tells a story with geometric illusionary perspective attitude and colour combinations as key element.
The interior design of the kindergarten feels like a natural continuity of the garden, which is the main playground providing many possibilities to the children's daily activities. Covering an area of 3.000 sq.m, it offers spaces for activities, rest and events, with colourful wooden blocks setting the space limits, either serving as fence or as the way leading to the main entrance connecting optically the inside with the outside.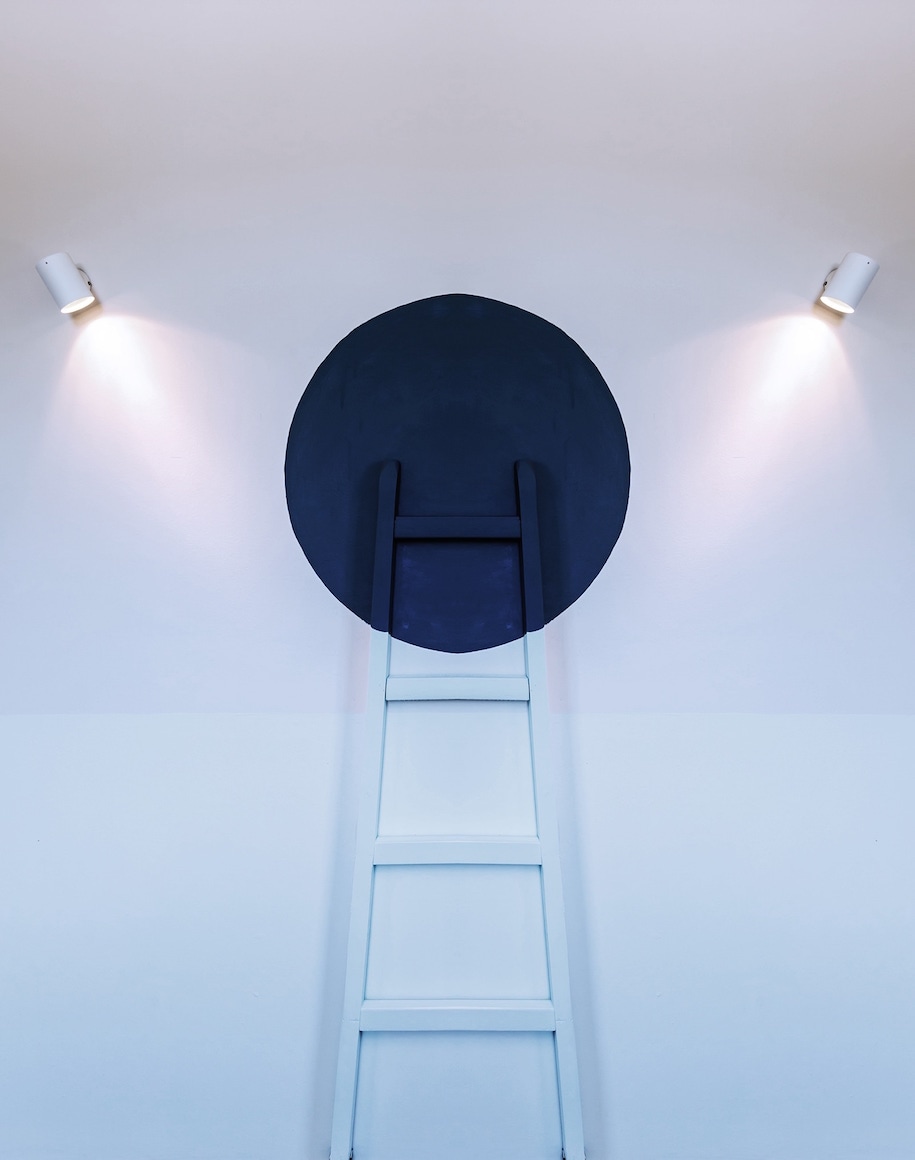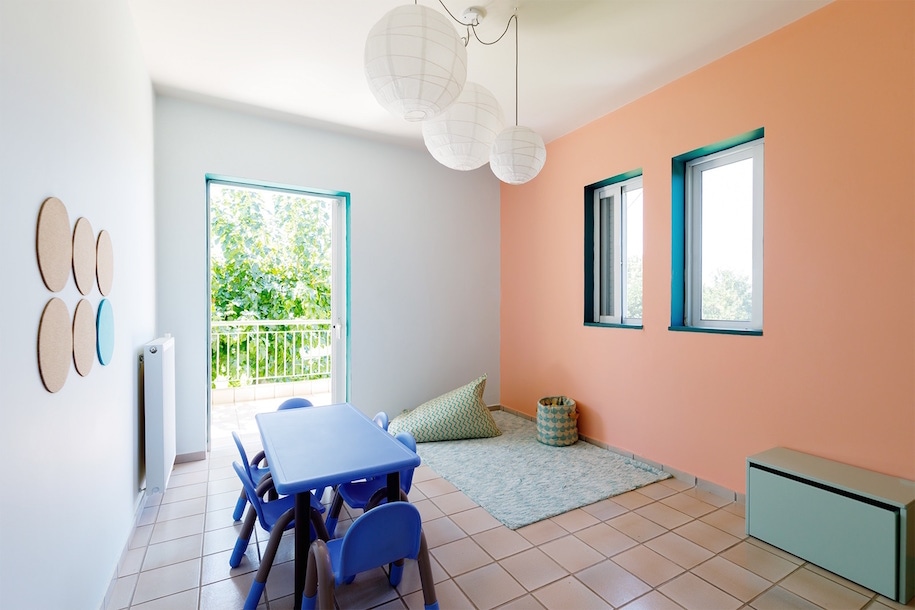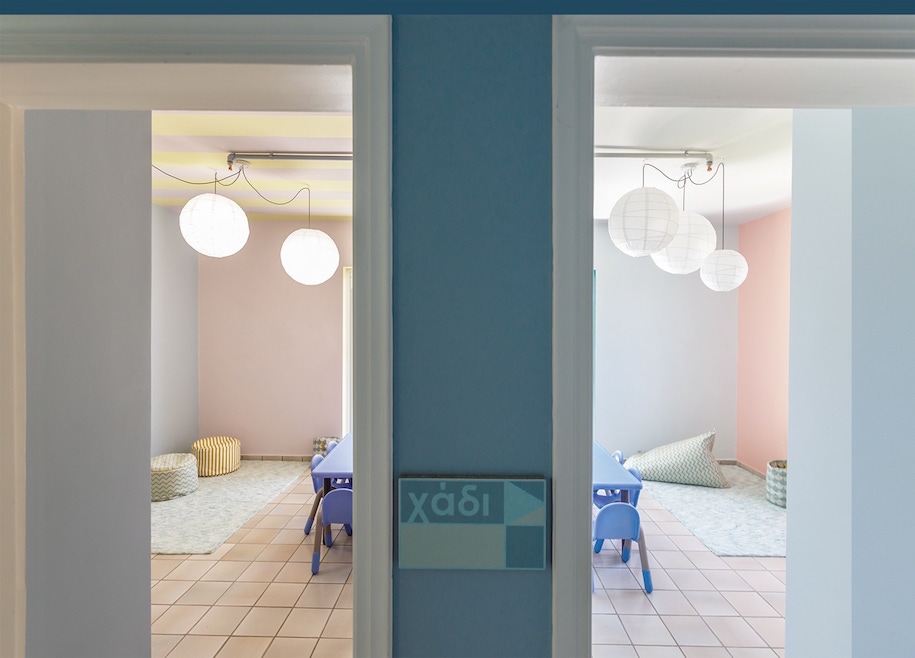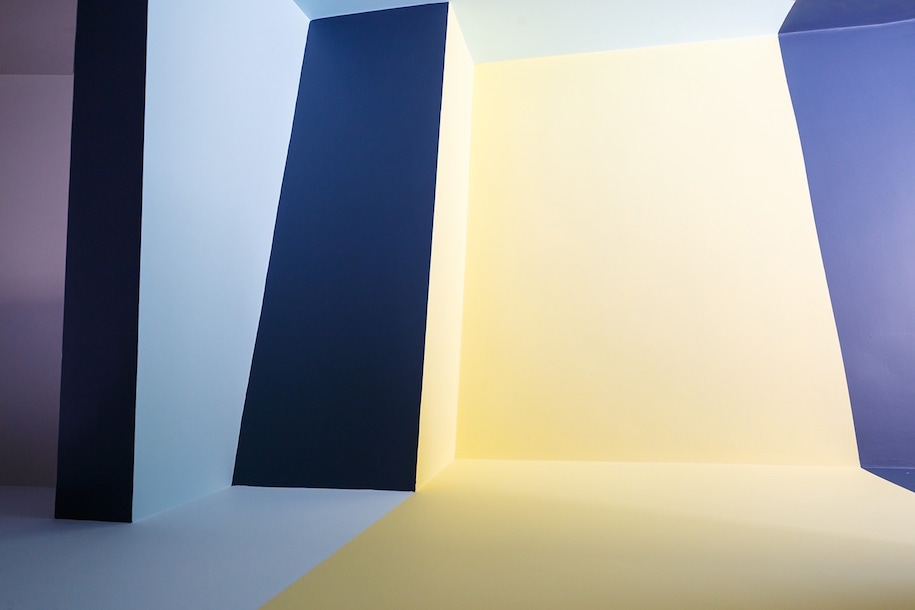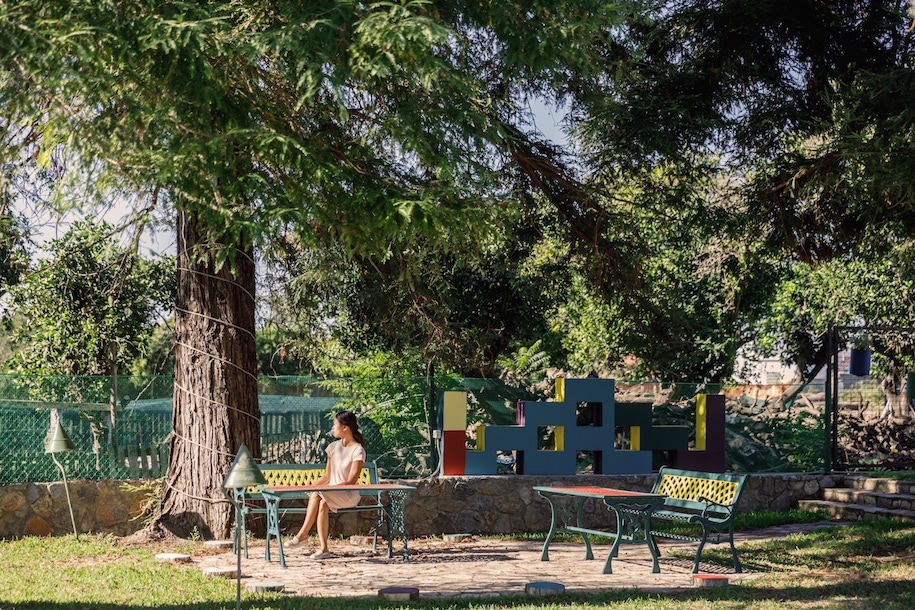 Facts & Credits:
project: Renovation of a house and reuse as kindergarten
location: Kalamata
building surface: 700 sq.m
garden surface: 3.ooo sq.m
design – supervision: Feynman Creative Studio (Maria Kallikouni, Anna Charalampous, Kelly Patsarinou)
photography: Stelios Kritikakis

List of suppliers
paints – Benjamin Moore, Paint Plus Nikos G. Ntag      iopoulos
furniture – More Home Fashion, Flexa Shop Kalamata
custom made furniture – Dimitris Malamas ''Wood & Creation''
building materials – Dimosthenis Bousounis, Katsos Christos & Athanasios
READ ALSO:
BON BON Fait Maison in Kythira | Interior Design Laboratorium