So many elements — stretching over years — came together to become what is today a sleek, definitively modern office that also serves as an escape: an airstream fondly nicknamed Kugelschiff (German for "Bullet Ship").
-text by the authors
That story begins not with Jeff, the client, but with his daughter Alaina, a lifelong student of sustainable design — and now an industrial designer — who roped her dad (a serial entrepreneur in Silicon Valley with over two decades of experience) into this passion. And from that came this dream of the Airstream: a fully connective, but simultaneously disconnective mobile office, that could allow Jeff to focus intensely on his work in the midst of inspiration wherever he might find it. And so they searched — for a year — for the perfect vessel for this dream.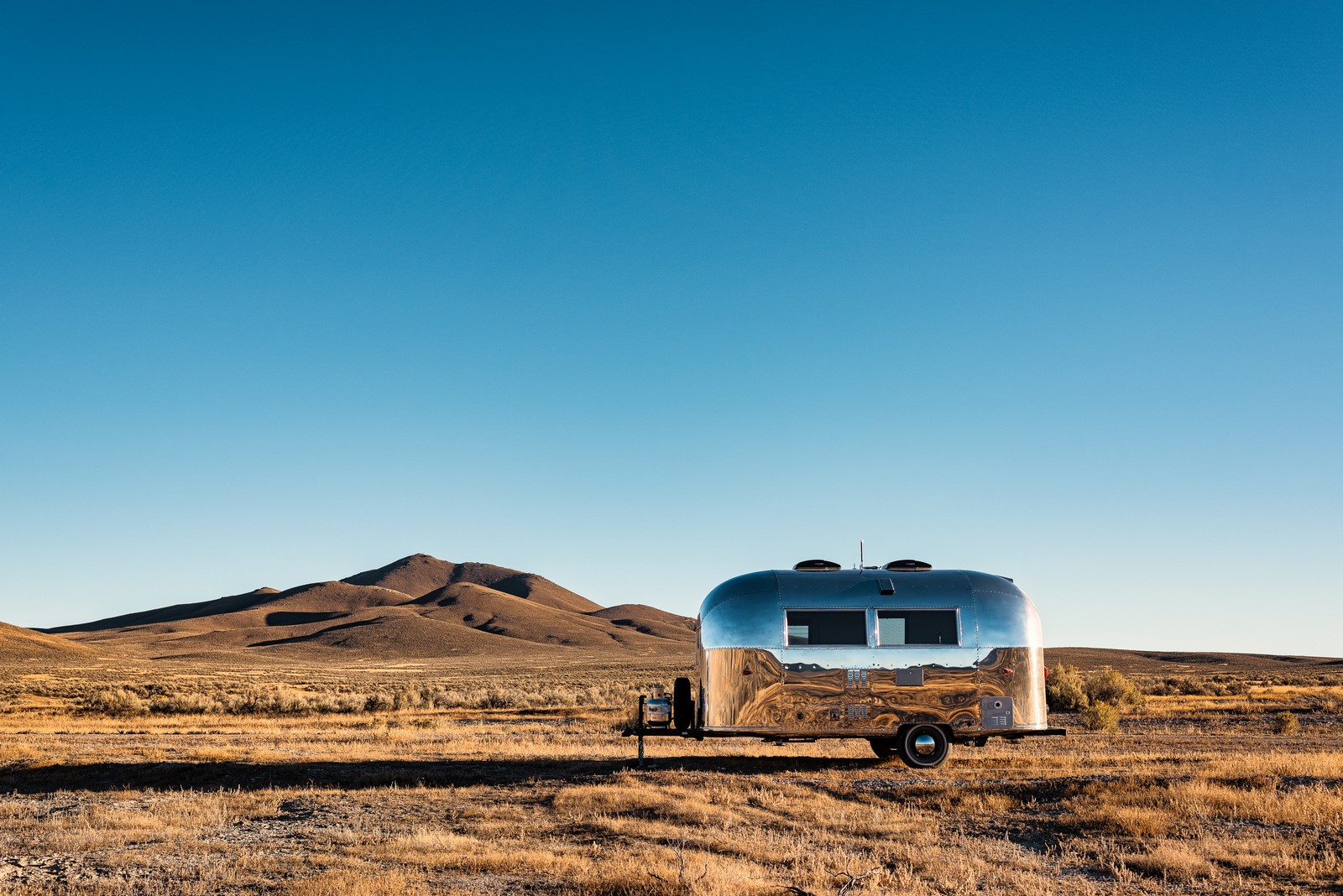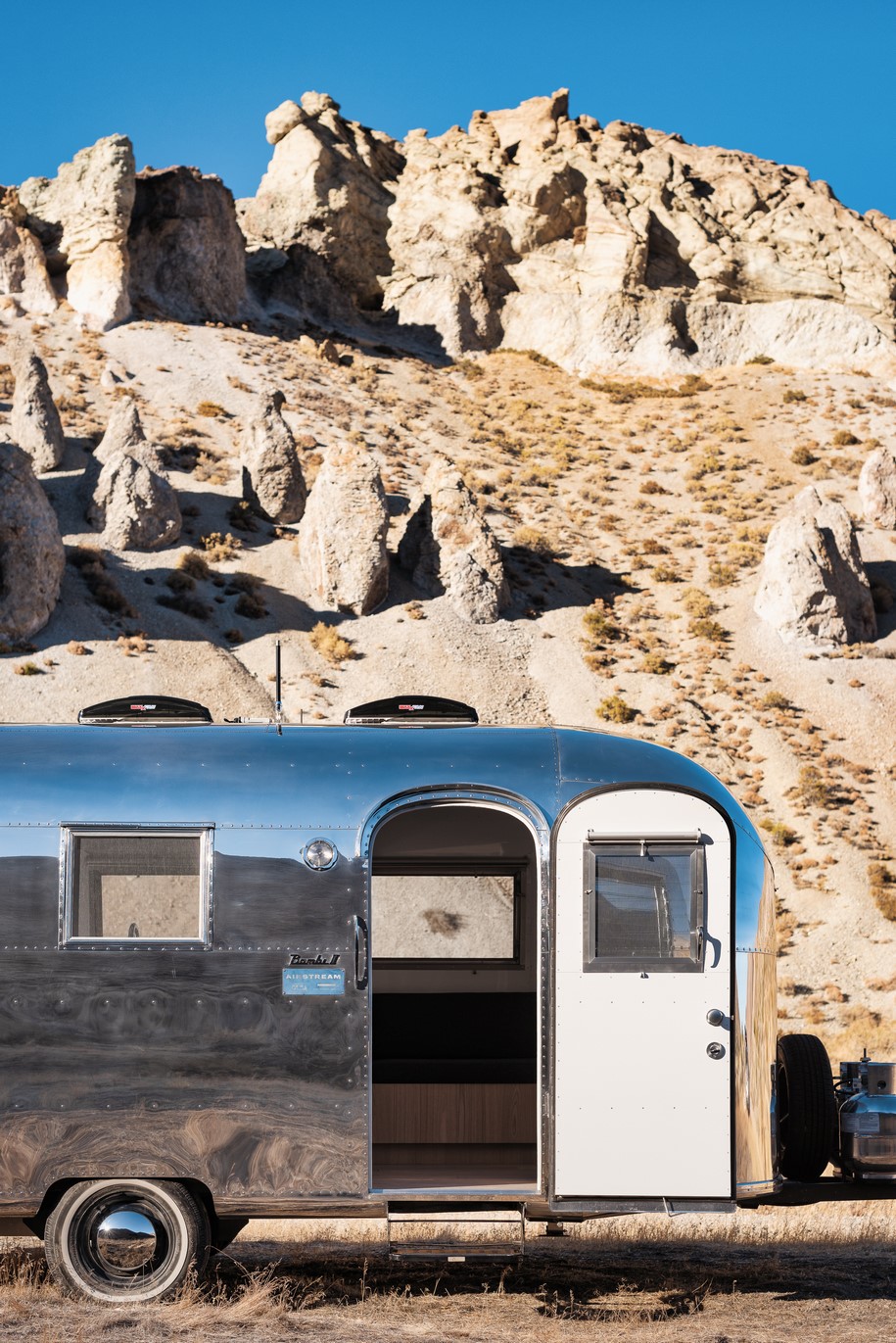 Eventually, they found an Airstream Bambi II (only produced for one year in the 60s and exceedingly rare) up in Portland…. which had just been sold to a corporate Airstream refurbisher across the Atlantic. And so Jeff just bought it back. An Airstream that's journeyed as far across water (and oceans!!) as it has across land, it passed from that buyer, across the Atlantic and through the Panama Canal and then back to the Pacific Northwest, finally in Jeff's hands.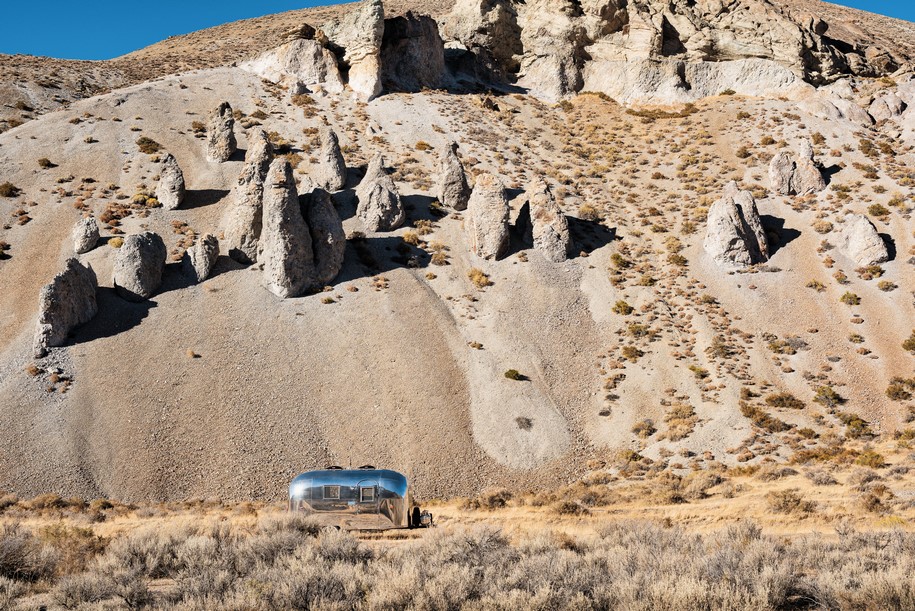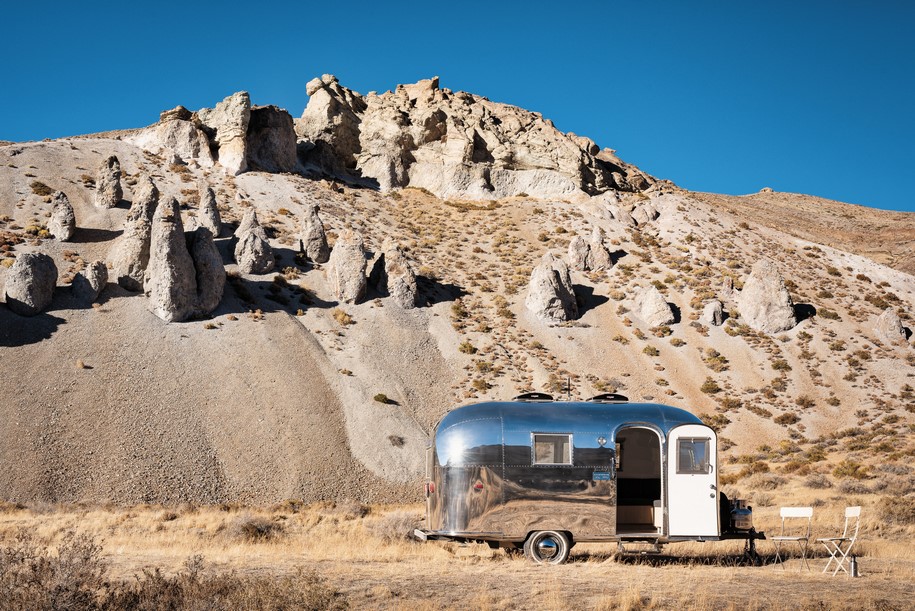 And then he put it in the hands of architects Edmonds + Lee Architects and builder Sergey Shevchuk of Silver Bullet Trailers.
A collaborative effort that brought together every piece of the Kugelschiff puzzle, they created a space that serves as both office and retreat, with things hidden, folded into the walls and cabinetry and under seat cushions; things that flipped open and folded down— a single enclosed space that could be anything at all Jeff ever needed it to be. The kitchen is marked – or rather not marked – by a hidden sink and refrigerator, the desk gets pushed down into a bed, and the meeting space folds out into a dining space.

But it never looks clunky or DIY — it's finished with ash wood floors, oak cabinetry, and Corian surfaces, and punctuated by a Saarinen table, Eames chairs, and Maharam mid-century wool. For ELA, it was the opportunity to take their sleek-but-liveable architecture to a project that was ultra-condensed, requiring a level of consideration and detailing that pushed even a firm known for their astute precision.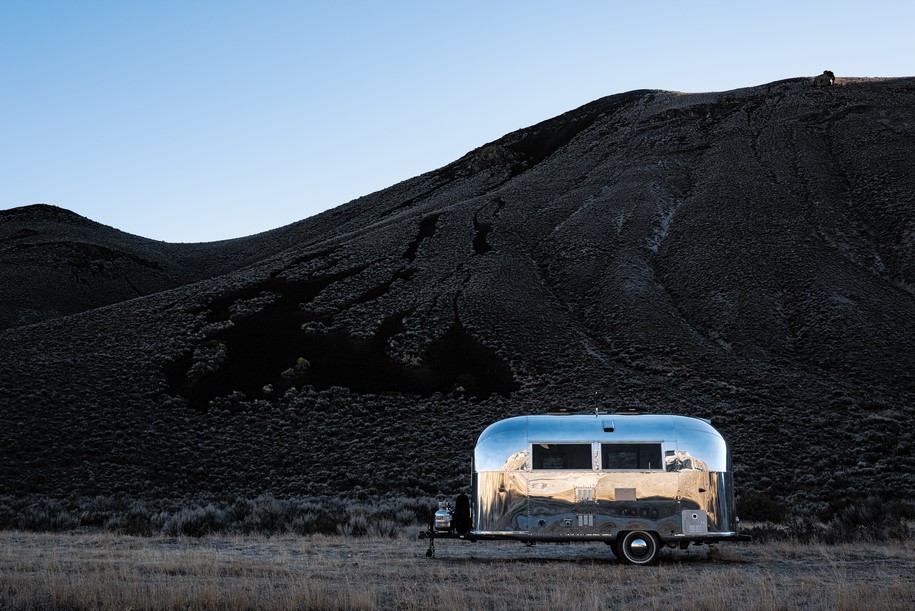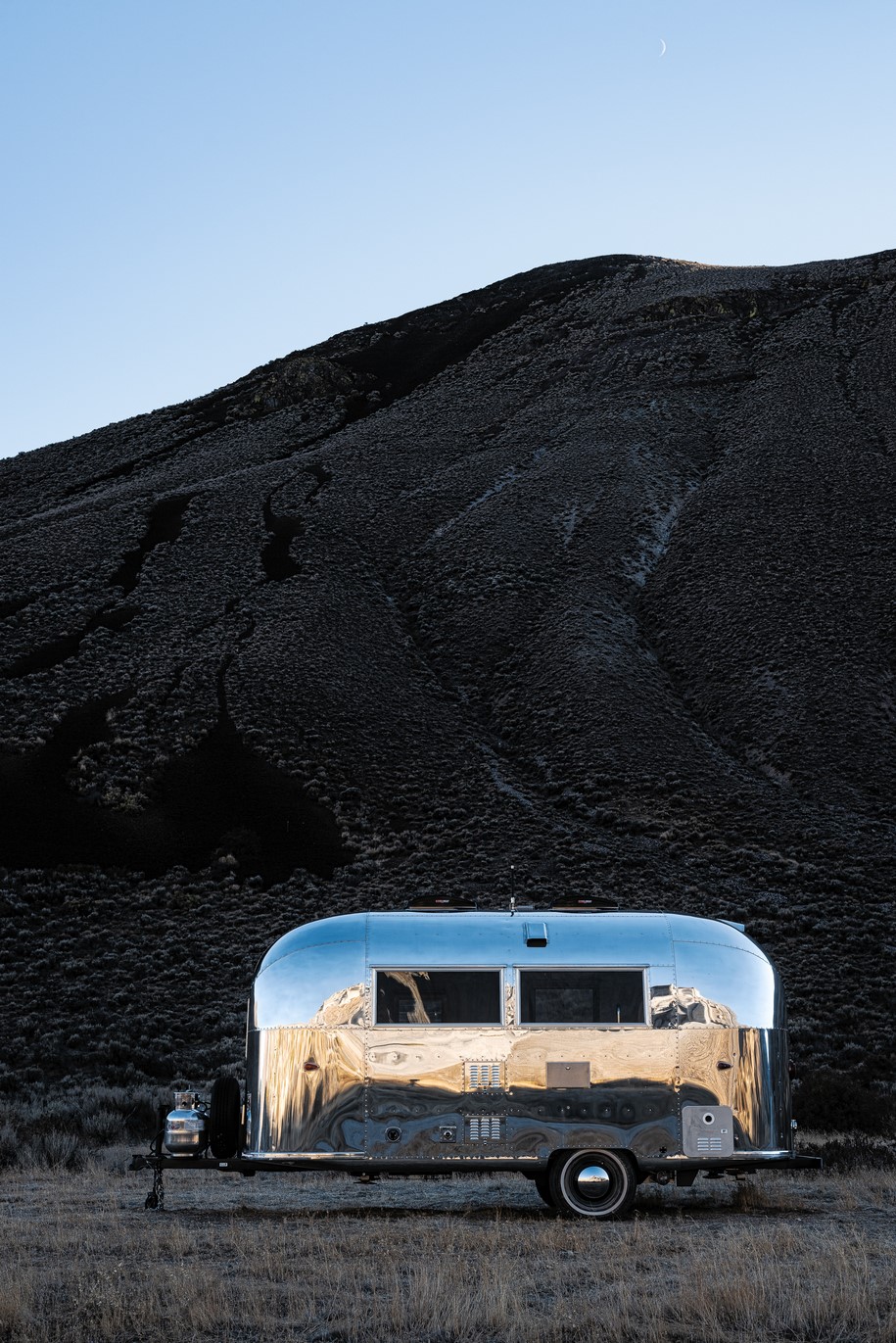 "Seamlessly integrated, multi-functional programmatic elements are something we've explored in every project – because they're an honest response to how people live their lives – but in the constraints of this space, we needed to expand on that greatly, making the space not only highly functional within the spatial constraints, but also truly fluid in how it is lived." – Robert Edmonds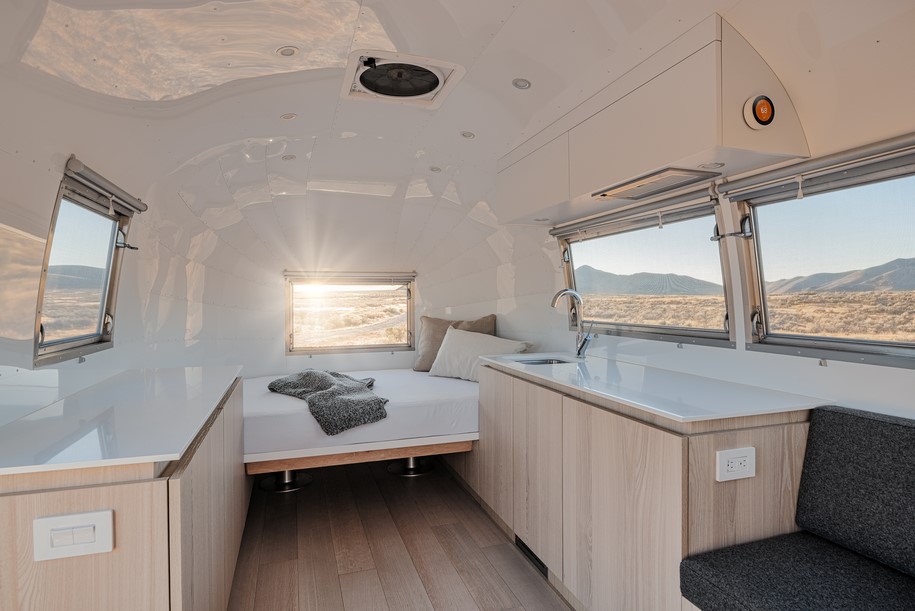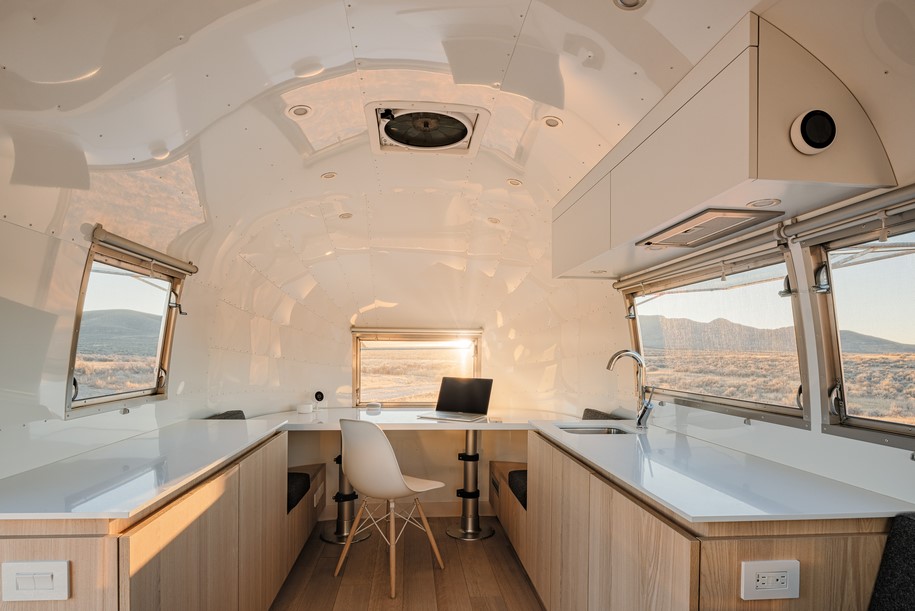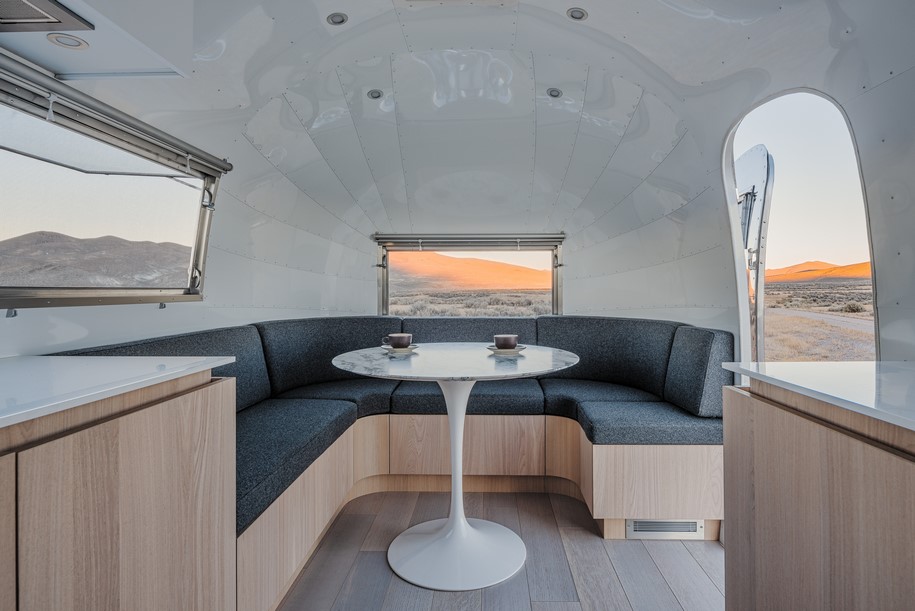 And then they needed for it to connect to the outside world.
It has both a WiFi repeater and a Cellular Booster so it's connected in both urban and extremely remote environments. It runs on multiple power source options – including solar alongside the more traditional DC batteries. Jeff reached out to NEST, inquiring about something that had never been done before: installing the full capabilities of the intelligent NEST system into the power system that runs an independent Airstream. And as was the theme for the project, the people at NEST got excited and got folded into the process, becoming partners in the effort. They provided the airstream with a thermostat, smoke and CO2 monitor, camera, alarm system, and Google Home to control it all, even from a distance. They showed up on-site to do custom wiring to the Airstream's batteries and generator, modifying the stock product to integrate it into the new space – with plans now to produce that modification as its own product.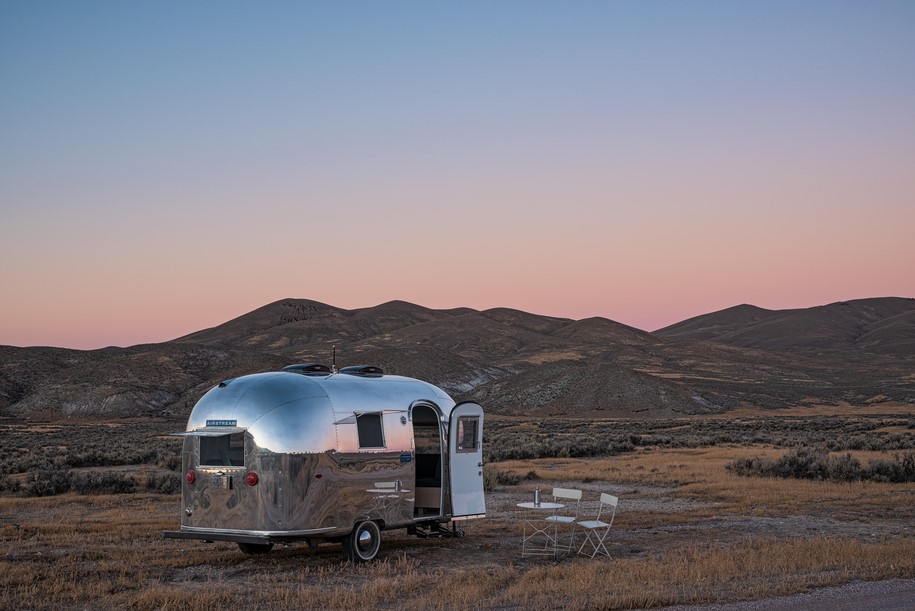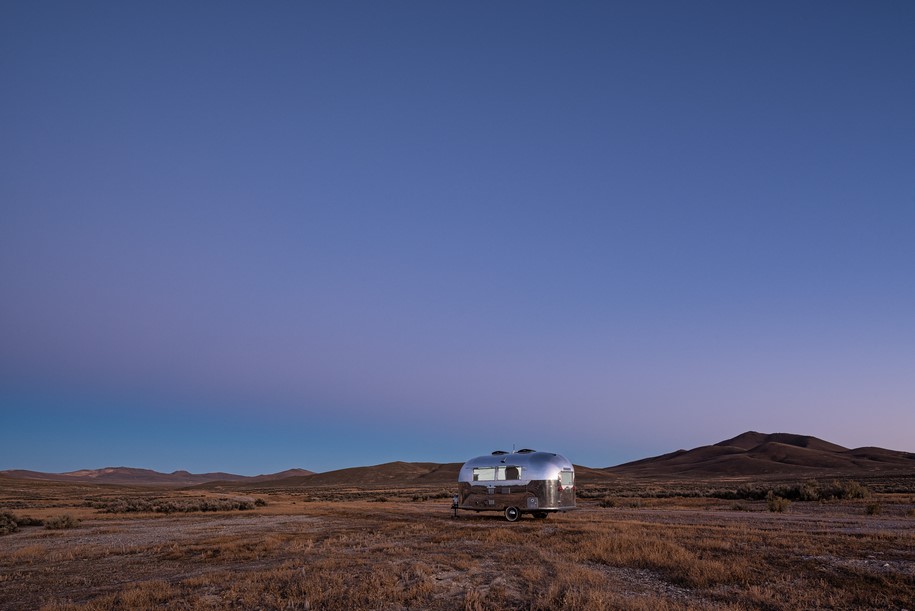 Jeff uses the Airstream to drive out into the mountains, the desert, the beach to work and then, at the end of the day, shuts everything down and unwinds out in the middle of nowhere — or anywhere. But it also speaks to this new way that the work of Silicon Valley is occupying the region – more and more people are working remotely, and with the confidence of all the support the NEST and Google teams put into this project — it seems like Kugelschiff is at the forefront of something truly revolutionary in the area. Which is the next step in that refurbished Airstream lineage: a fully considered space designed for full functionality, and comfort, and style.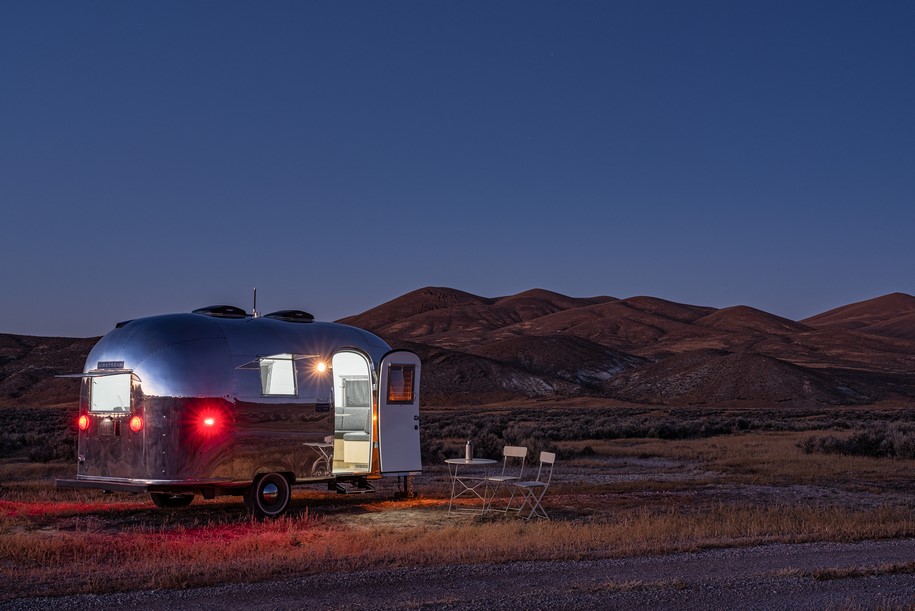 Facts & Credits
Project title  Kugelschiff
Architecture  Edmonds + Lee Architects
Date  December 2018
READ ALSO:
Stgilat Aiguablava Villa in Spain | Enric Ruiz-Geli / Cloud 9 studio