"Gefsi" coffee & food store was designed and constructed by GroundPlan Architects, in Farsala city. The project, is about a drive through store, located in one of the city's busiest streets. The main goal of the design was for the store's facade to be noticed and catch the attention of pedestrians and vehicles. The materials, colour pallete and textures were selected in order to match the brands identity.
-Text by the architects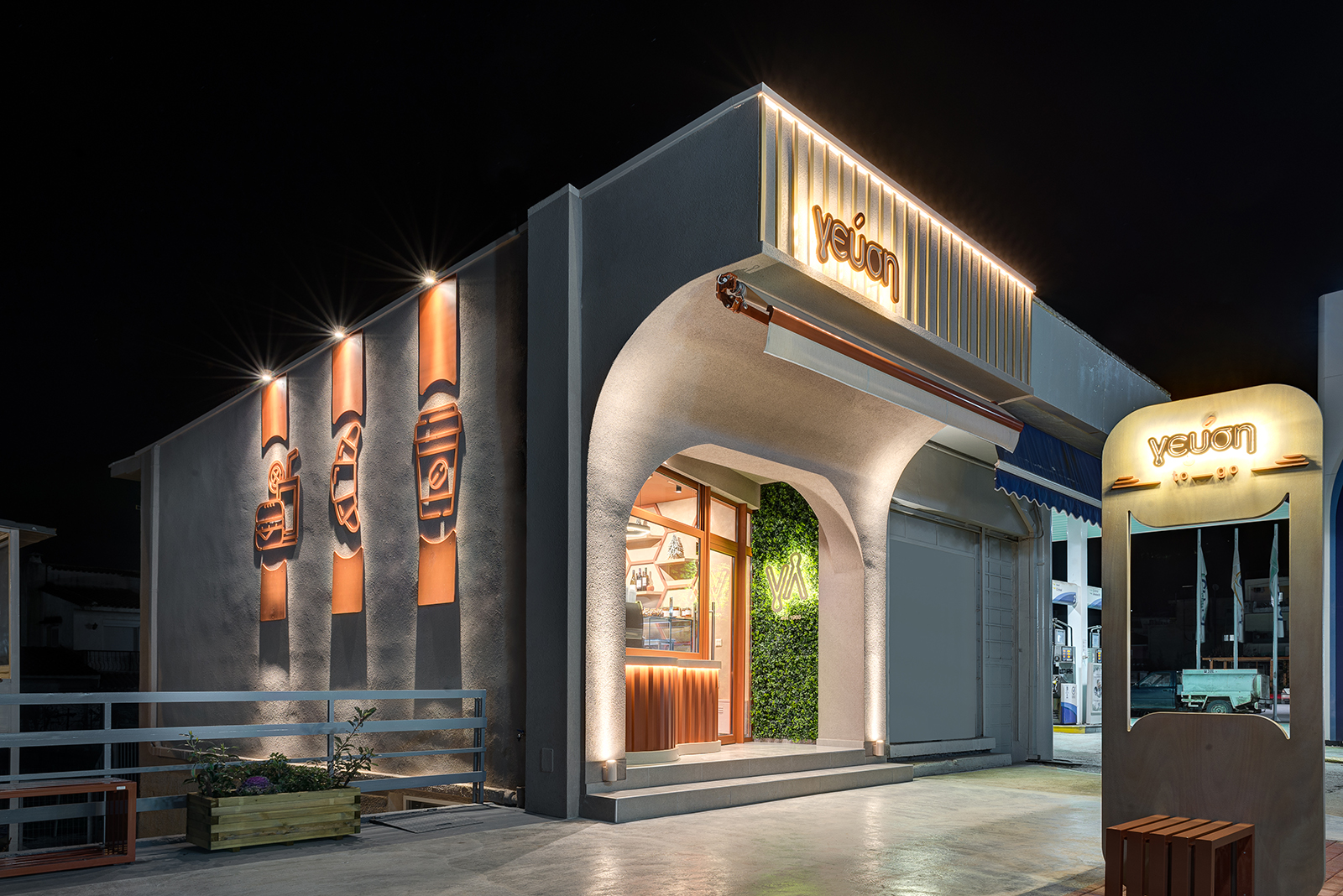 Groundplan architectural office undertook the design and construction of the third "Gefsi" coffee & food store in November 2020. The first drive-through in the city is located on Larissa street, one of the busiest streets for -in and out- Farsala city center.
Special emphasis was given on the design of the store' s facade, which was elevated, as the main goal was that the store was distinguished at a distance by pedestrians and vehicles. This was achieved on the one hand with the upward course of the parapet, and on the other hand with the creation of the external arch that ends up at the inscription. Broadside the building, the store facilities are attractively and clearly on view, even with the construction of an illuminated stand for shortstops.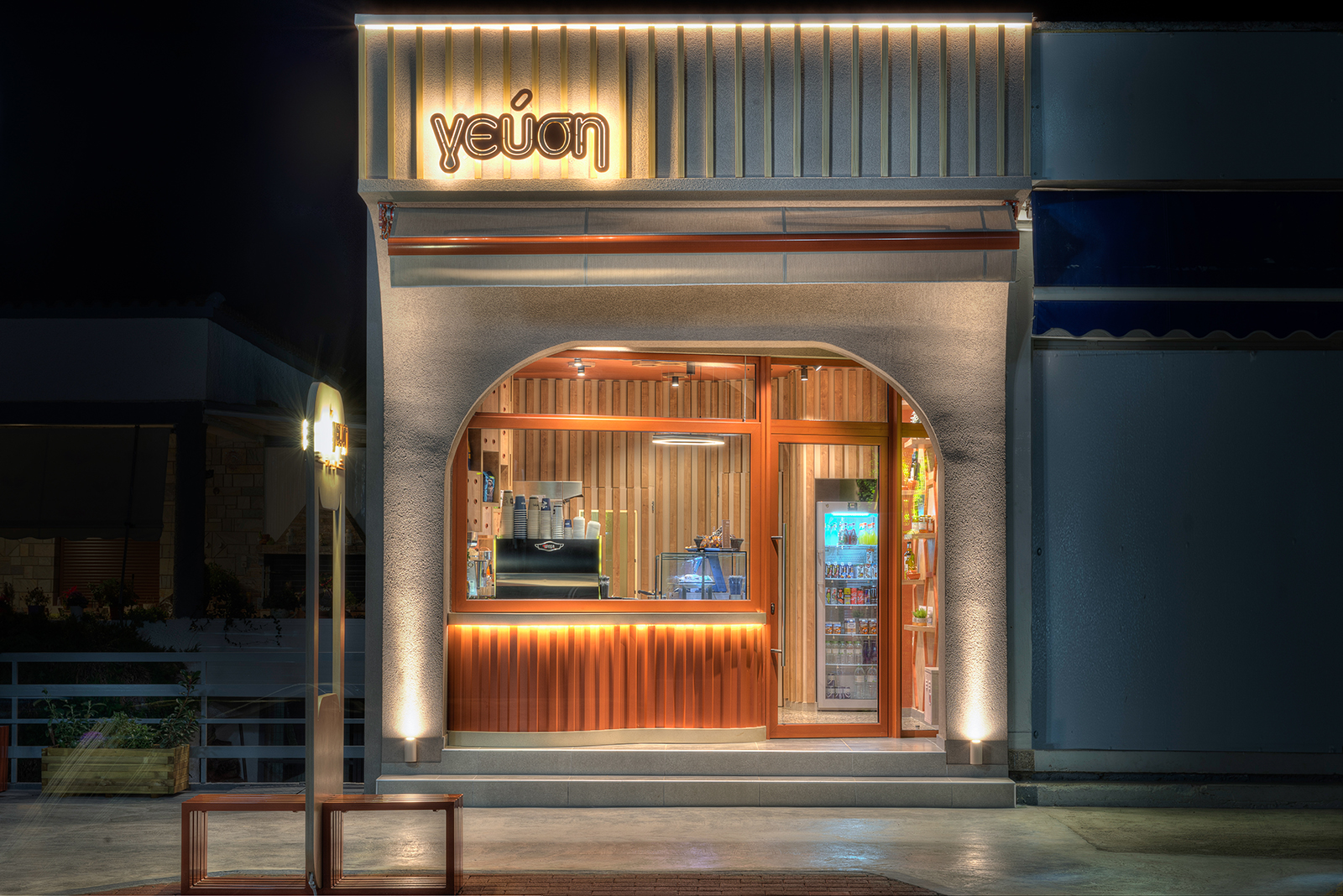 Moving inwards the orientation of the opening glass, the storage shelves and the extension of the service counter turn towards the passing by vehicles, in order to establish a direct visual contact. The auxiliary spaces are located at the back of the store and separated from the main space by a wall and frames covered with vertical wooden bars to archive the result of a single surface with "hidden" openings. In the service area opposite the sales counter, shelves are created for the exhibition of selected local products.

Both the exterior and the interior lighting design were carried out with the goal of highlighting the available products as well as the embossed textures and special colors that surround them.
The hanging lamps applied above the exhibition windows stand out for the dynamic presence and harmonize with the space in combination with the wooden ceiling constructions that surround them.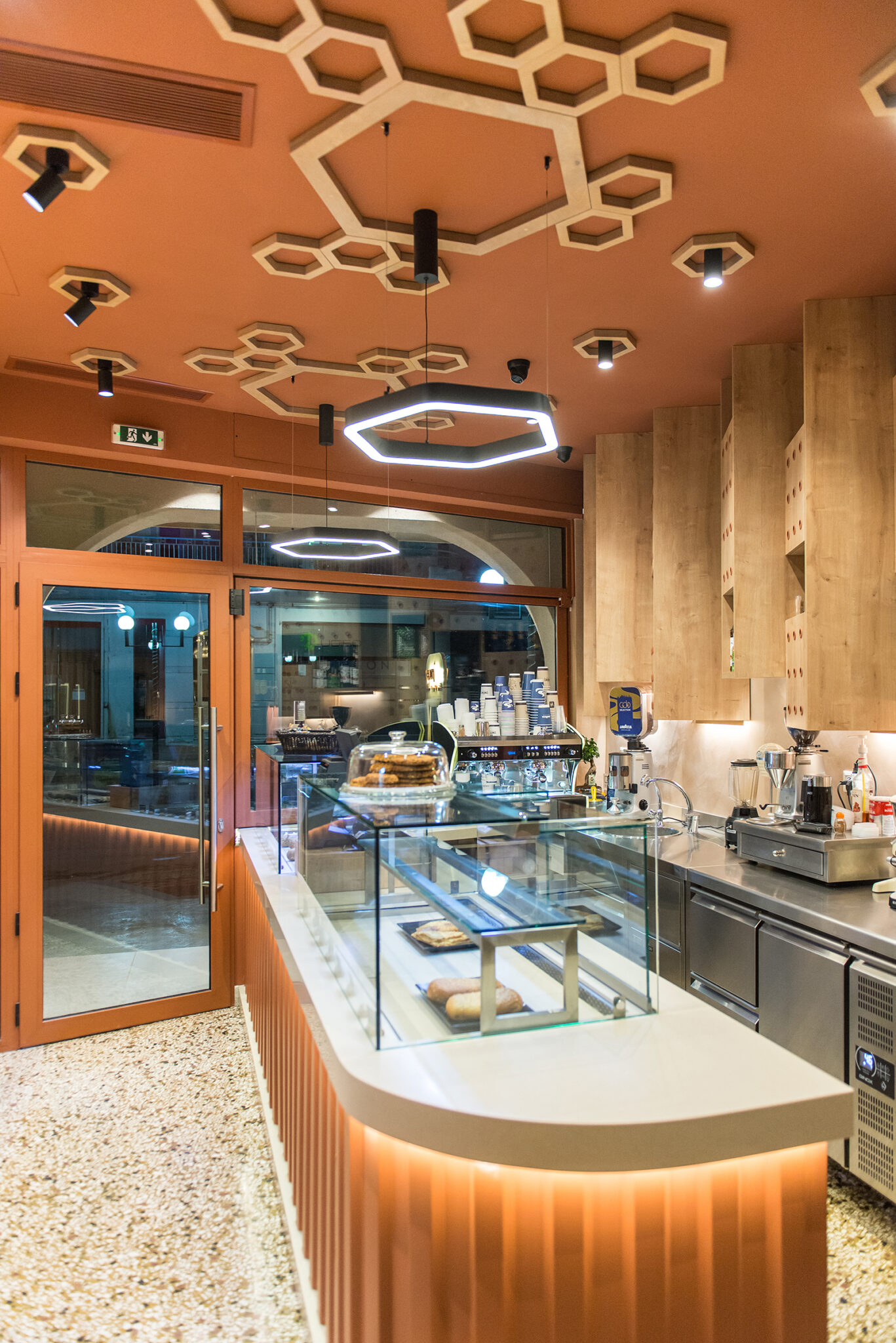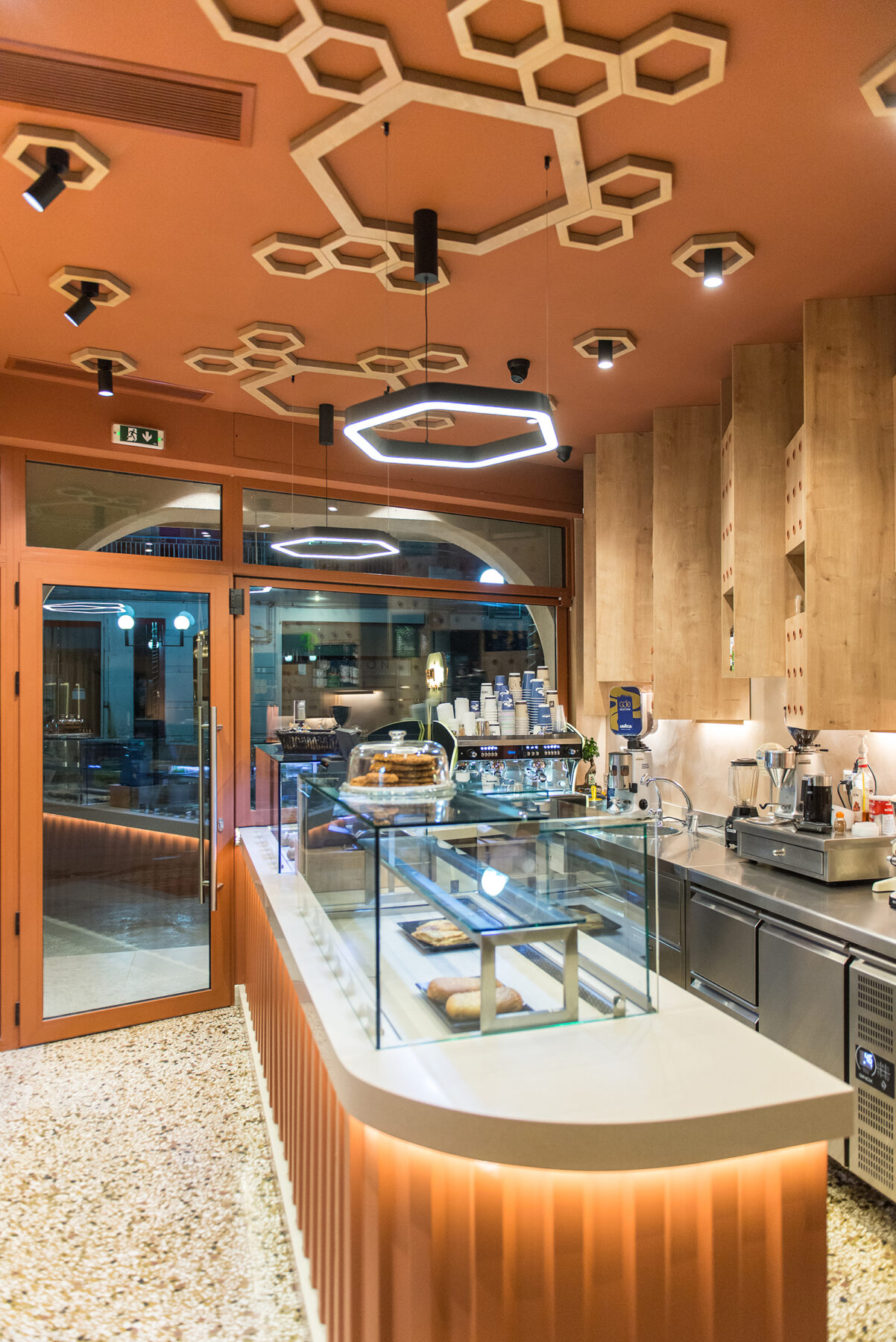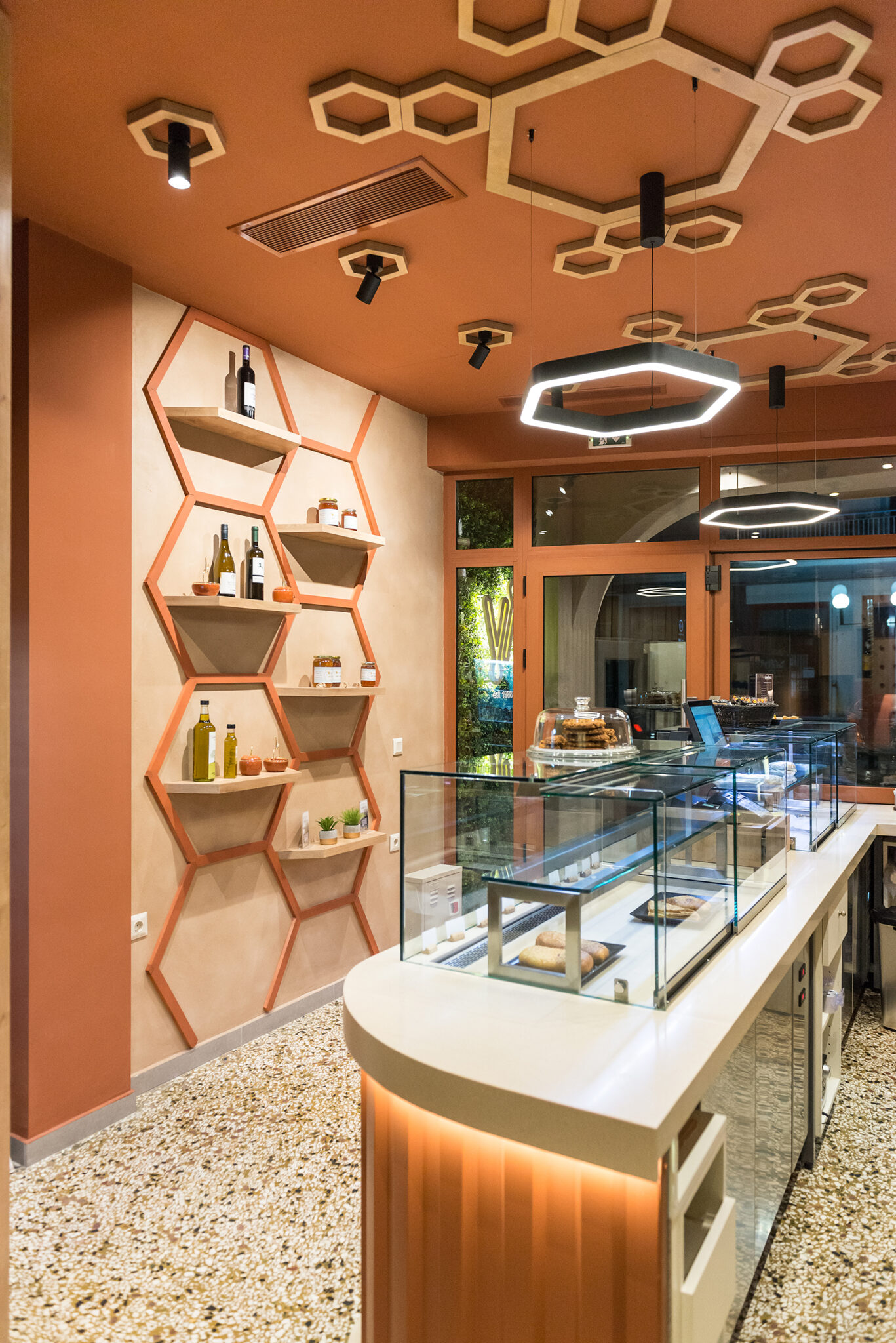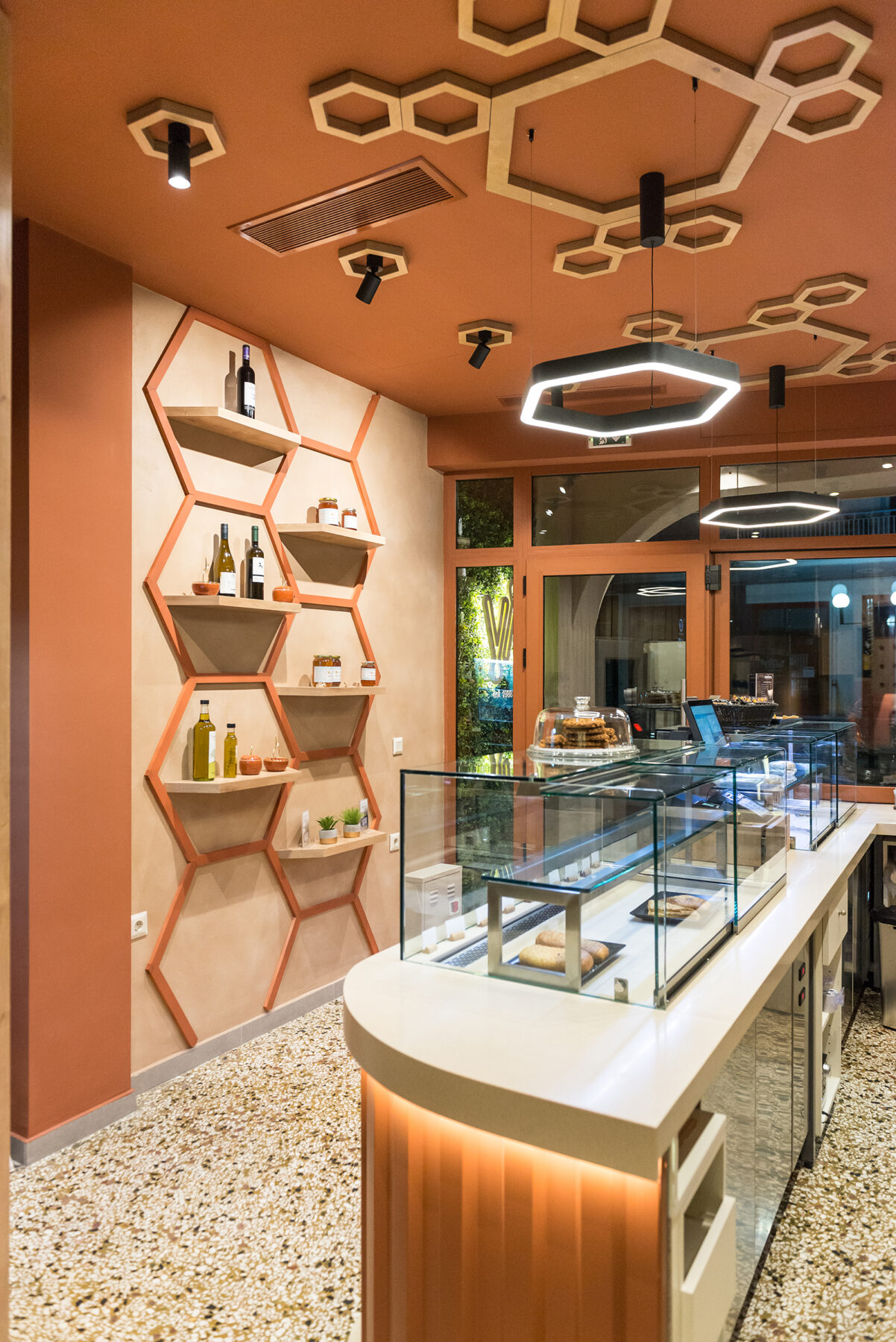 The choice of materials that approach neutral textures and shades was made based on the promotion of the corporate identity, in harmony with the modern design, ready to serve the needs of the new generation and a new order of things.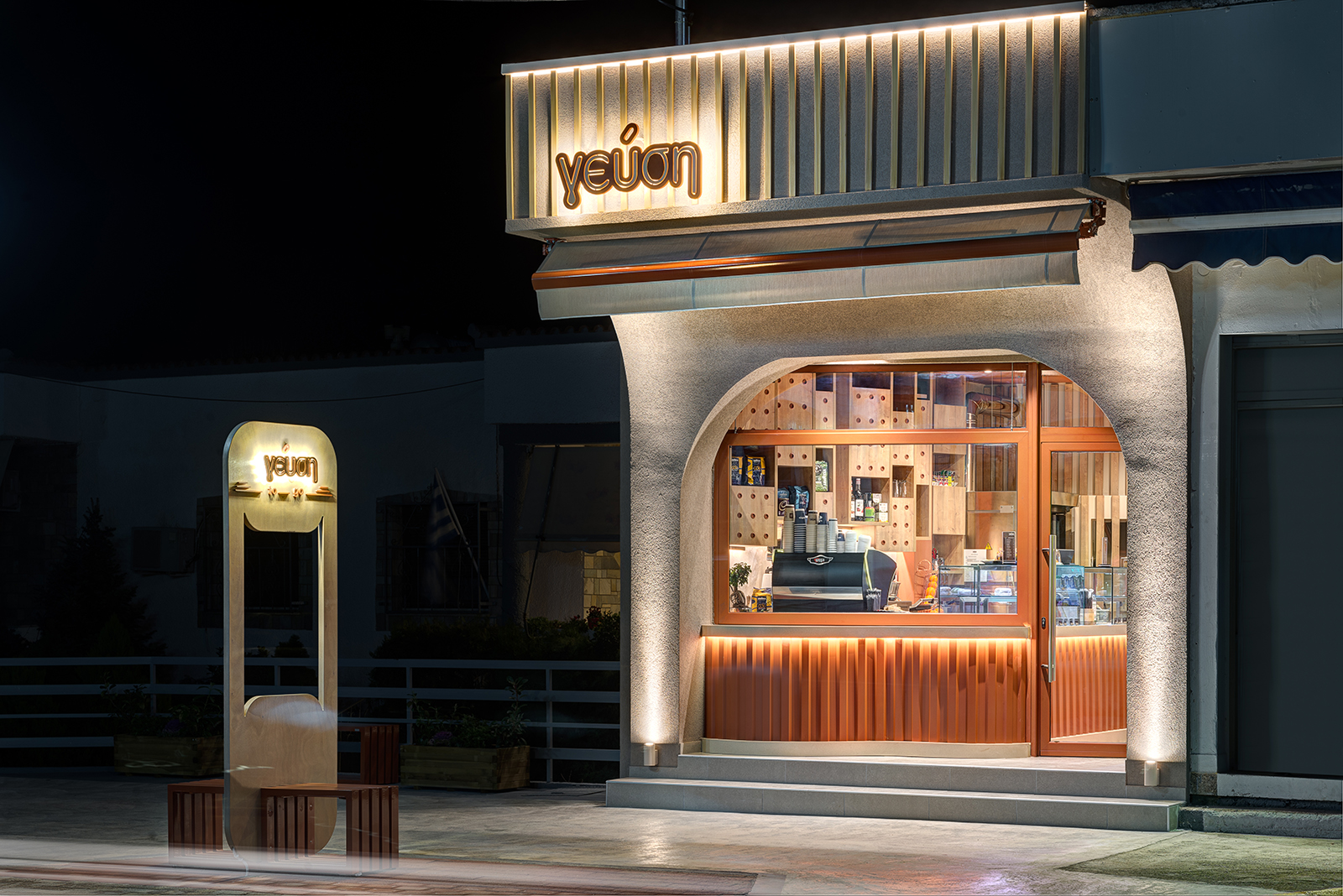 Facts & Credits
Project: Gefsi
Typology Coffee & Food Store
Location Farsala
Client Private
Total Area 32m²
Year of completion 2020
Design & Contractor, GroundPlan Architects
Team Theodoros Arsenopoulos, Theodora Saatsaki
Photography Lightroom Studio
READ ALSO:
ATHENS MEETINGS 2022 | Μια πρωτοβουλία του Ιδρύματος Schwarz για την πόλη της Αθήνας