Faber presents Open-plan living: The latest kitchen trend.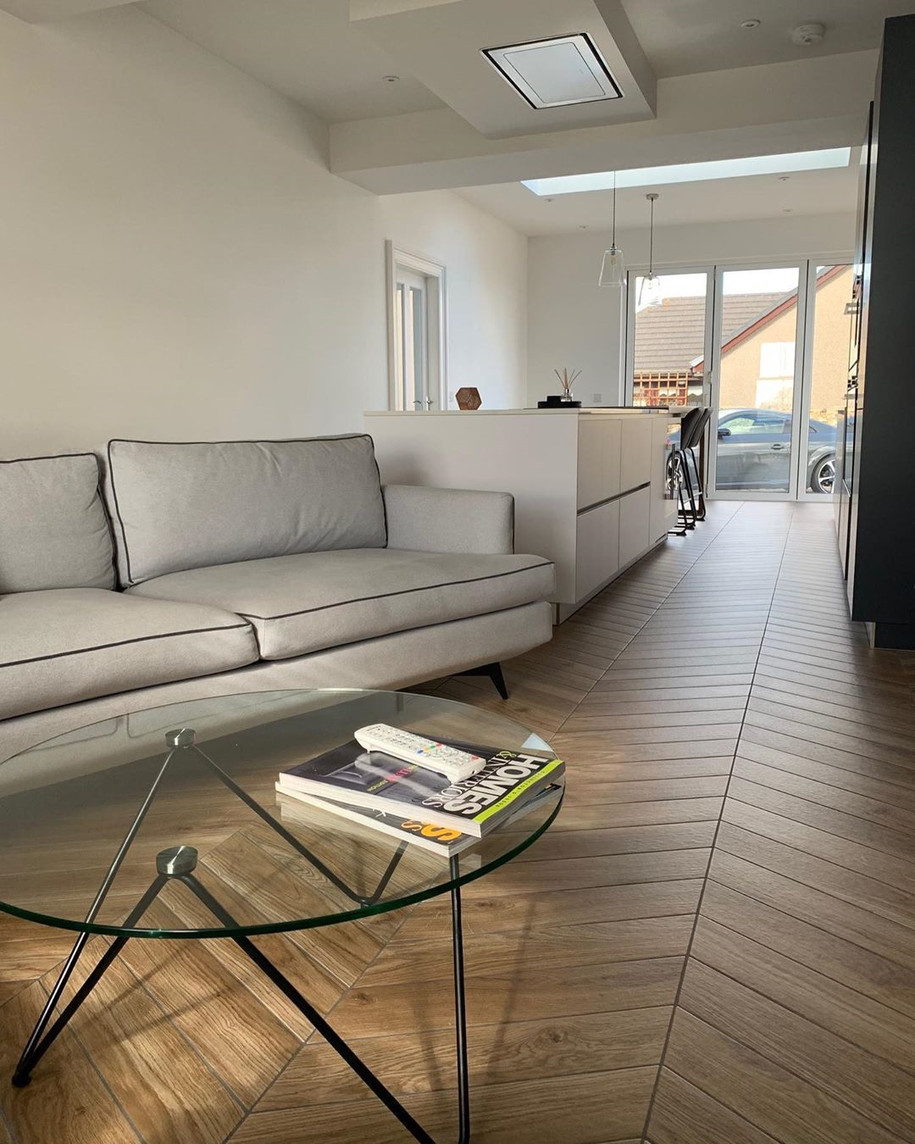 What is open-plan living?
Blending two rooms into one is continuing to grow in popularly, as families find themselves spending more time at home than usual. By removing walls, you are creating a bigger, brighter and more sociable space. Open plan living combines the relaxed, informal lounge with the busy, practical kitchen. Quality family time is so special, and now cooking doesn't have to be a solitary task. Combining food prep with chatting to your family, watching the television, and having kitchen helpers within sight, makes the whole kitchen experience a happier, combined effort.
Open plan living generates a welcoming environment for friends and family and is also opens up the living space to create the perfect entertaining area. Many of us live in smaller homes, bungalows, and apartments. Removing walls is a great solution, making the most of every inch of valuable space and can provoke a feeling of airiness and add light into the most important part of your home.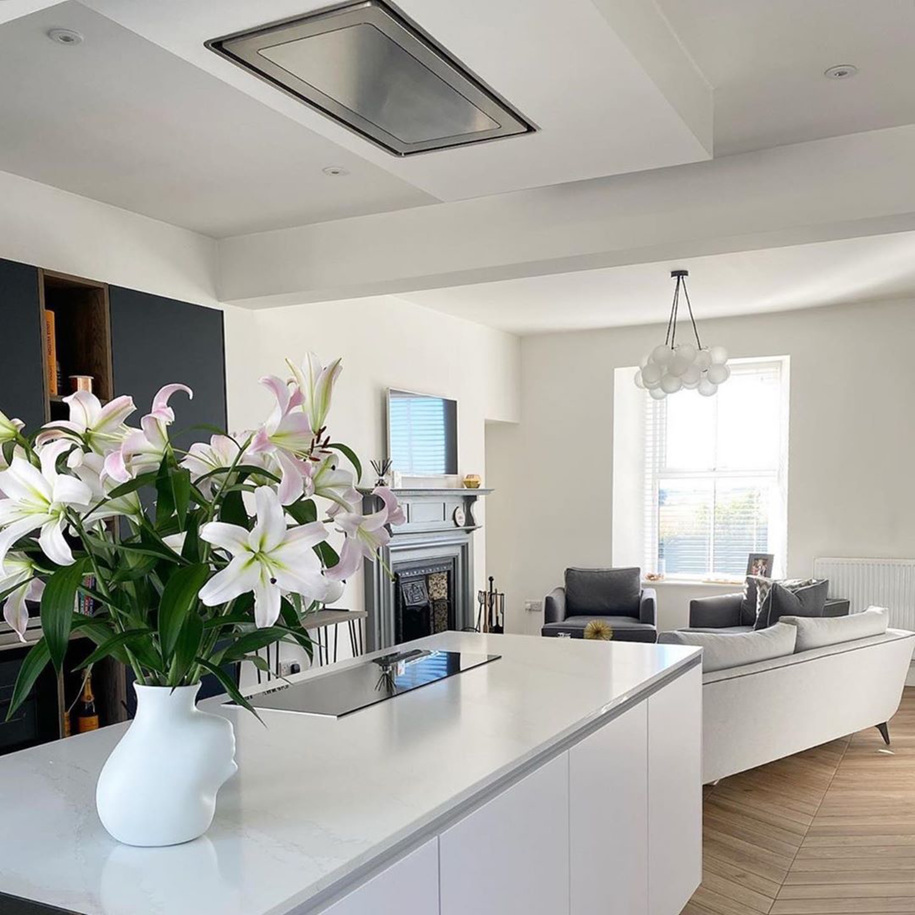 The illusion of more space
Open-plan living makes any home feel so much bigger! You are no longer confined to a certain space, giving you the room to add an island or bigger sofa. If your main reason to have an open-plan design is to make your living space feel larger, I have loads of great tips to utilise this extra space.
Firstly, by opening up these rooms you will have natural light coming from all the windows. You can exaggerate this extra light by painting your room white, as dark colours close up room. White helps reflect light to every corner, making the room instantly seem larger. Choose white appliances to match your white décor, the Faber Veil has two beautiful white finishes (gloss and matt) keeping your room looking bright whilst also being an incredible focal point above the hob!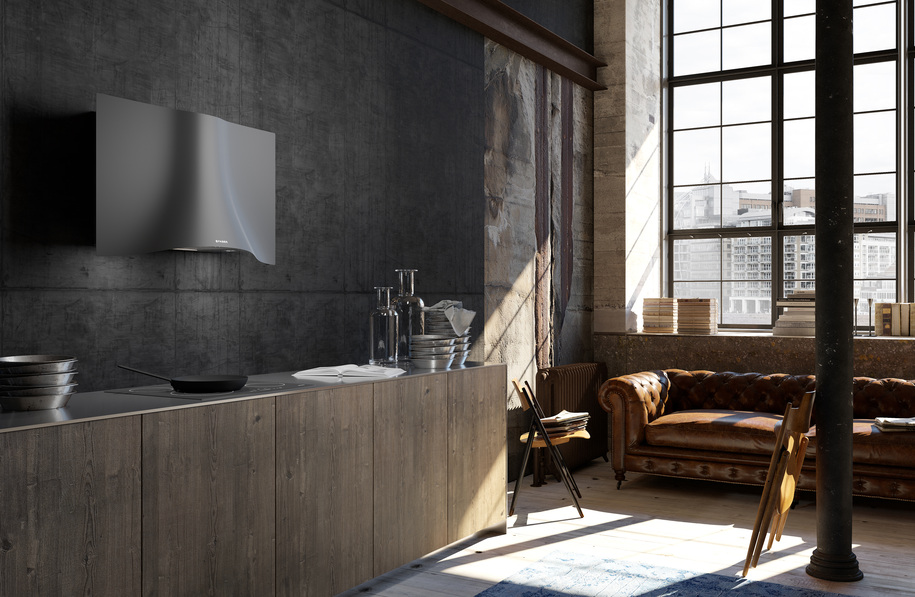 Another fabulous way to create the illusion space is by adding mirrors and reflective surfaces throughout both rooms. Mirrors are a great way to add a beautiful piece to plain white walls. Don't stop at mirrors, add reflective furniture and appliances!  Try adding shiny/mirrored tables, or add something like the Galileo venting hob. The black glass is the perfect shiny service to reflect light around the room. This venting hob also means you won't need a cooker hood! This leaves you with space above the hob making the room appear bigger and clutter-free.
If you'd rather stick to the white theme, but love the idea of free space above the hob, Faber's got you! The Fabula downdraft extractor sits behind the hob hidden in the island and is available in black or white. This extractor is incredible, it is completely unnoticed when it is inside your island. When you are cooking just tap the touch controls and this hood will rise up ready to get to work.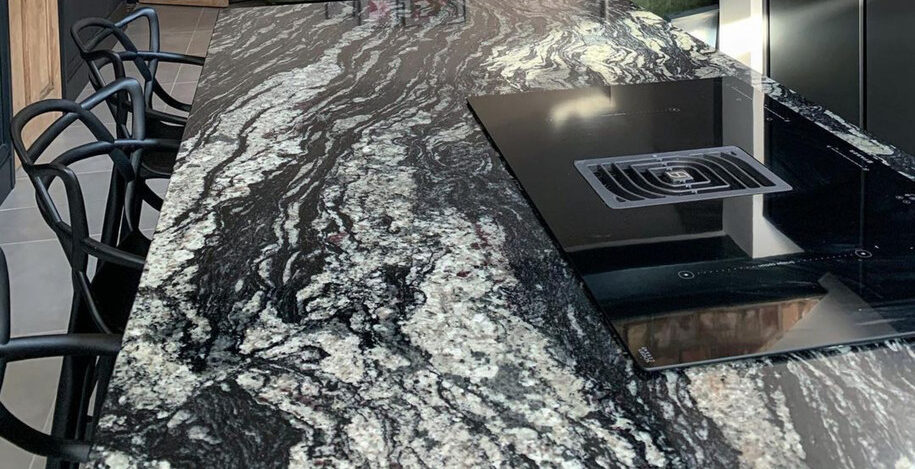 What to consider
As big of a fan I am of open-plan living, there are a few things to consider to ensure it's the right choice for you. One slight issue with having an open-plan kitchen is the shared noise from both rooms. Noisy appliances can drown out the TV, or the TV can be interrupt conversations in the kitchen. You also have to make sure that you keep cooking smells and steam out of the living room area. Without extracting all cooking grease, you could affect the condition of your furniture.
The Heaven 2.0 ceiling extractor is a great choice for open living spaces, the first setting it is only 63 decibels, quieter than a conversation! On the highest setting, this cooker hood has an amazing extraction rate of 700 (m³h)! This ensures you have amazingly clean air in your home, whilst not creating loads of noise if you have company. If you have a huge open plan kitchen, you'll need an extractor with a really high extraction rate. This is due to the size of the room. Faber's Skypad is their most powerful cooker hood with an incredible extraction rate of 850 (m³h), you can rely on this beauty to remove any unwanted fumes out of your home.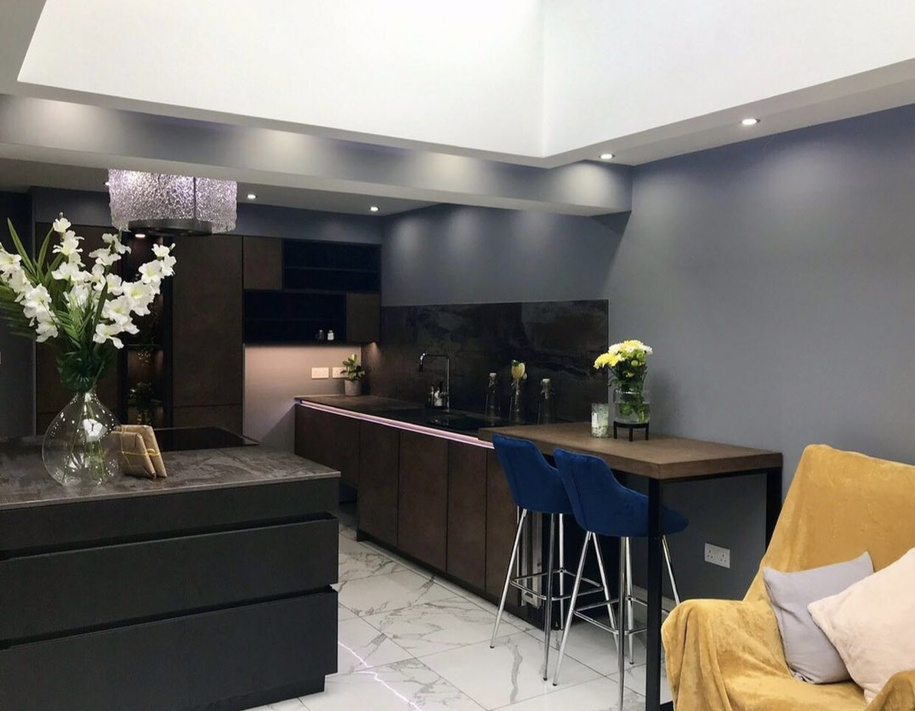 Colour themes
By having one room instead of two, you might think that they need the same décor instead of two separate themes. A wonderful way of making the kitchen and living room have different vibes, but still be in harmony, is through colour. For example you can have an orange sofa and warm tones throughout the sitting room area. You can work these colours slowly into the kitchen, which has blues and cooler tones. This is as simple as adding an orange vase on the kitchen island and a lamp in the corner! It is a gorgeous way to have more than one colour pallet, and it looks amazing slowly mixing the oranges with the blues.
Having one single theme is pretty nice well. Metals are a huge trend, and easy to in cooperate into both rooms.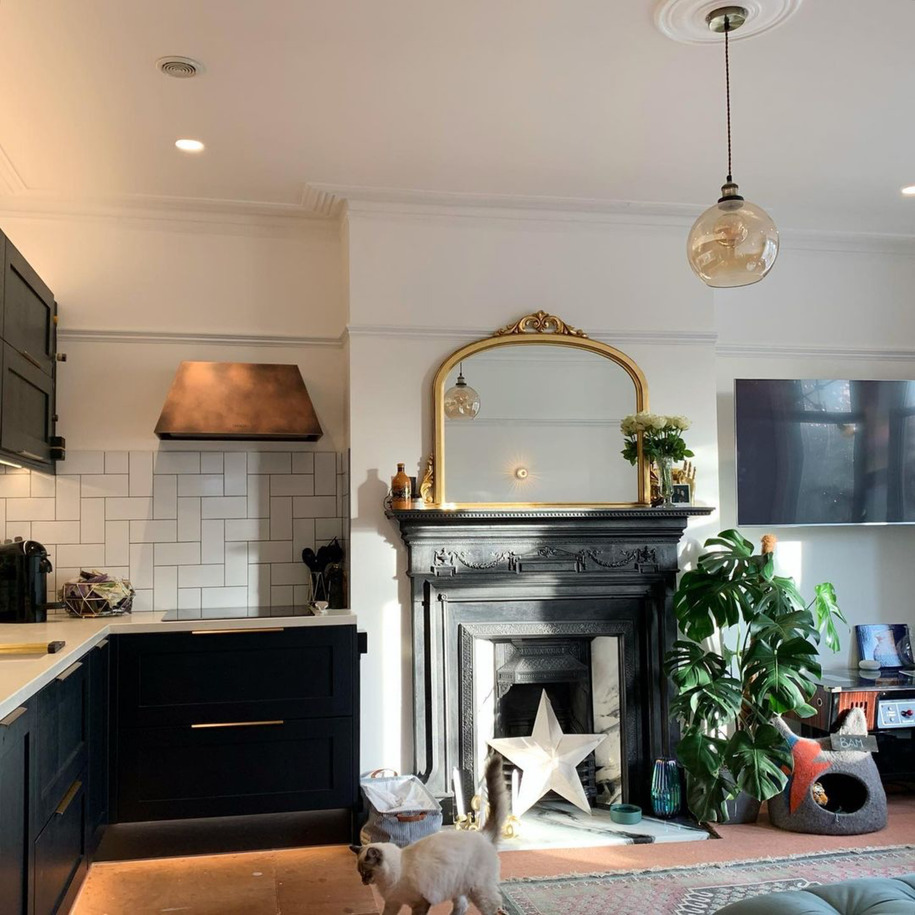 Βρείτε τη Faber στο Facebook εδώ
---
H IDEAL ELECTRONICS S.A. είναι αποκλειστική αντιπρόσωπος της εταιρείας Faber στην Ελλάδα. 

Στοιχεία επικοινωνίας:
Ιdeal Electronics SA,  25, Kreontos Str., GR 104 42, Athens
Tel: 2105693600  
Email: white@ideal.gr            
READ ALSO:
Winebar TEN10 στον Πύργο Ηλείας | by Arche - Architecture & Design Lab