Sonia Alins likes to develop her work with two concepts: surrealism and poetry and she also adds her interest in the narrative structure. To Sonia, there's a need to explain the world inside her. Sonia's characters have to be full of emotion and expression, they must tell a story and capture the viewer's attention.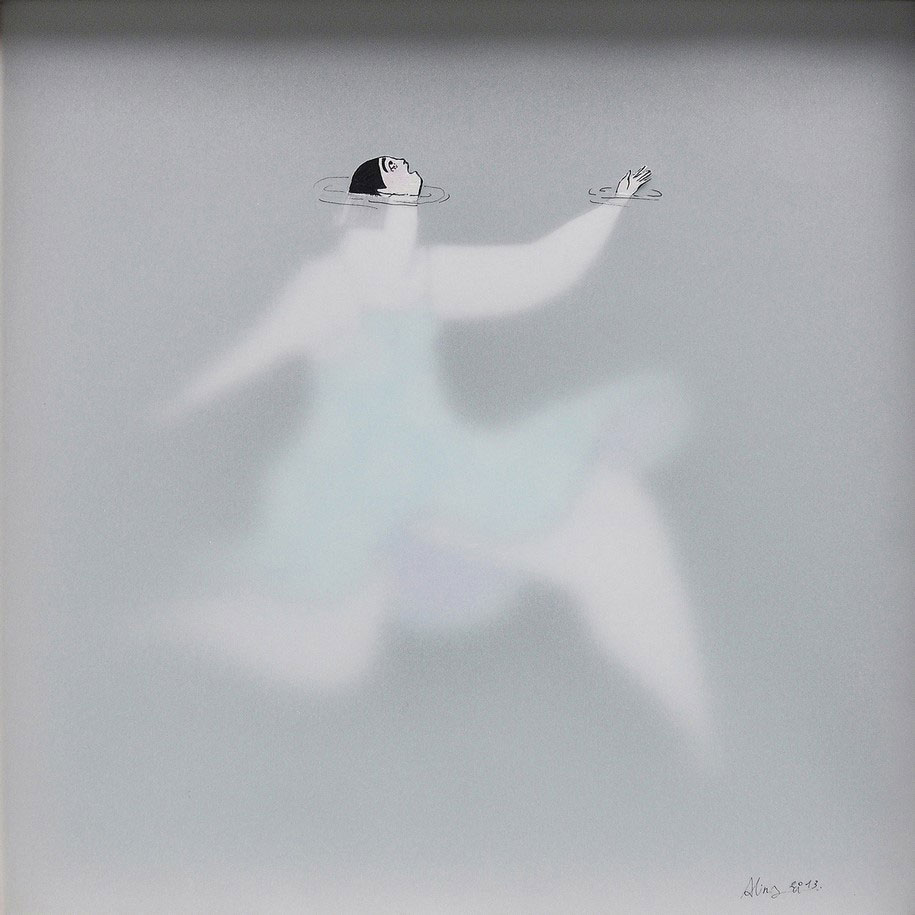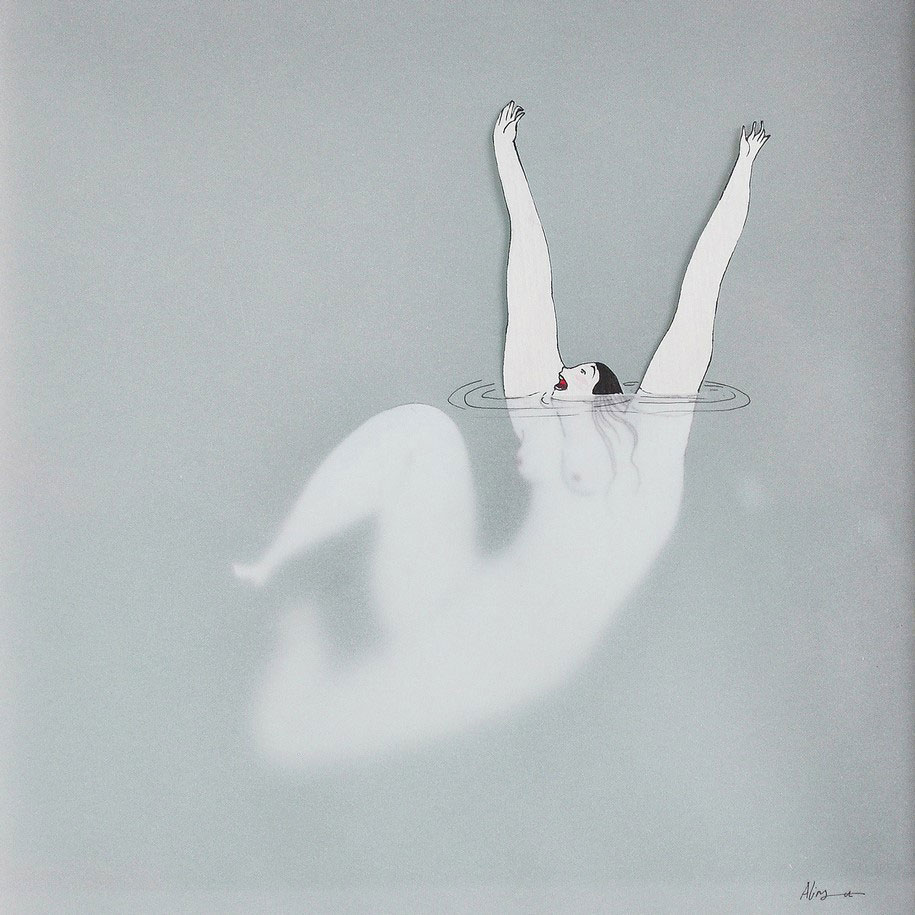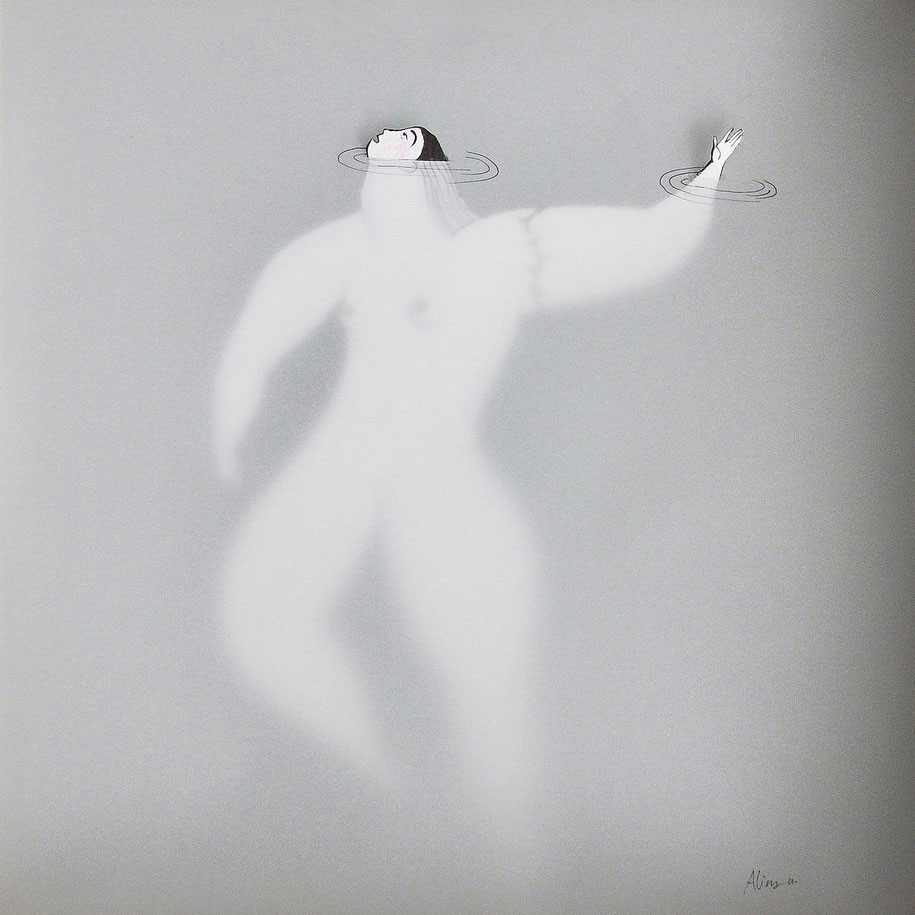 Furthermore, the color palette is generally quite limited and in some cases it almost reaches drabness. As for the drawing, she want it to be very sharp and clean, sometimes forming very baroque compositions and, other times, minimalist and extremely simple illustrations. Usually, it is the subject of the artwork that leads her through one path or another.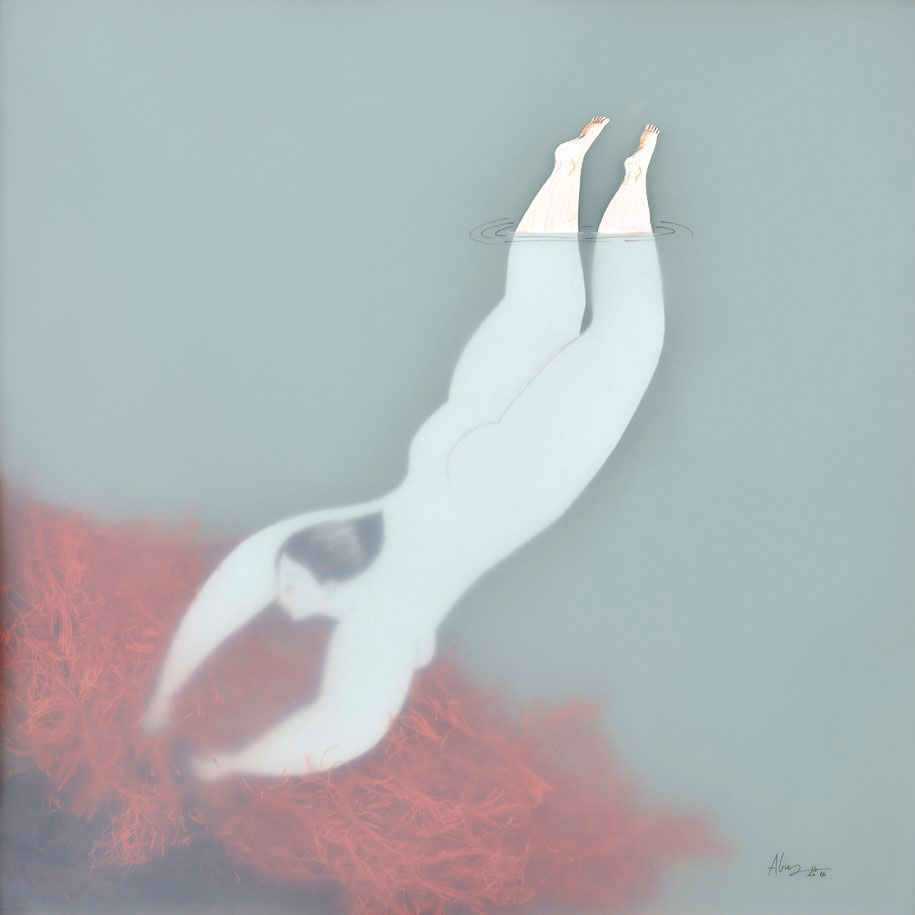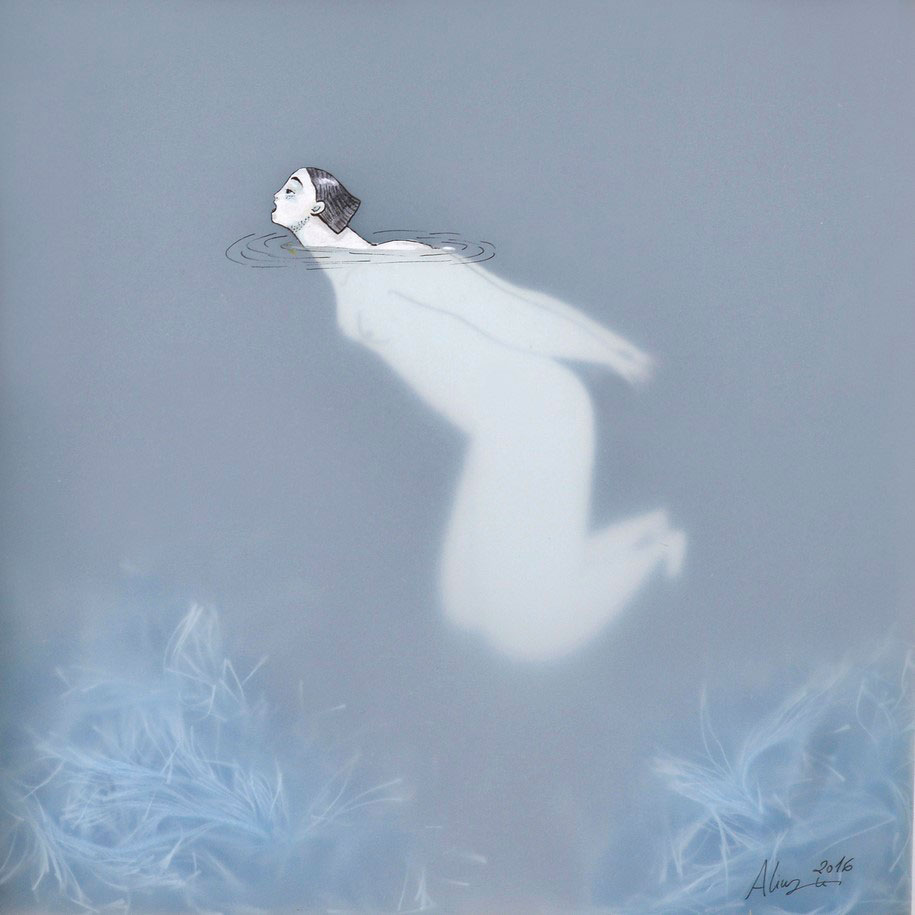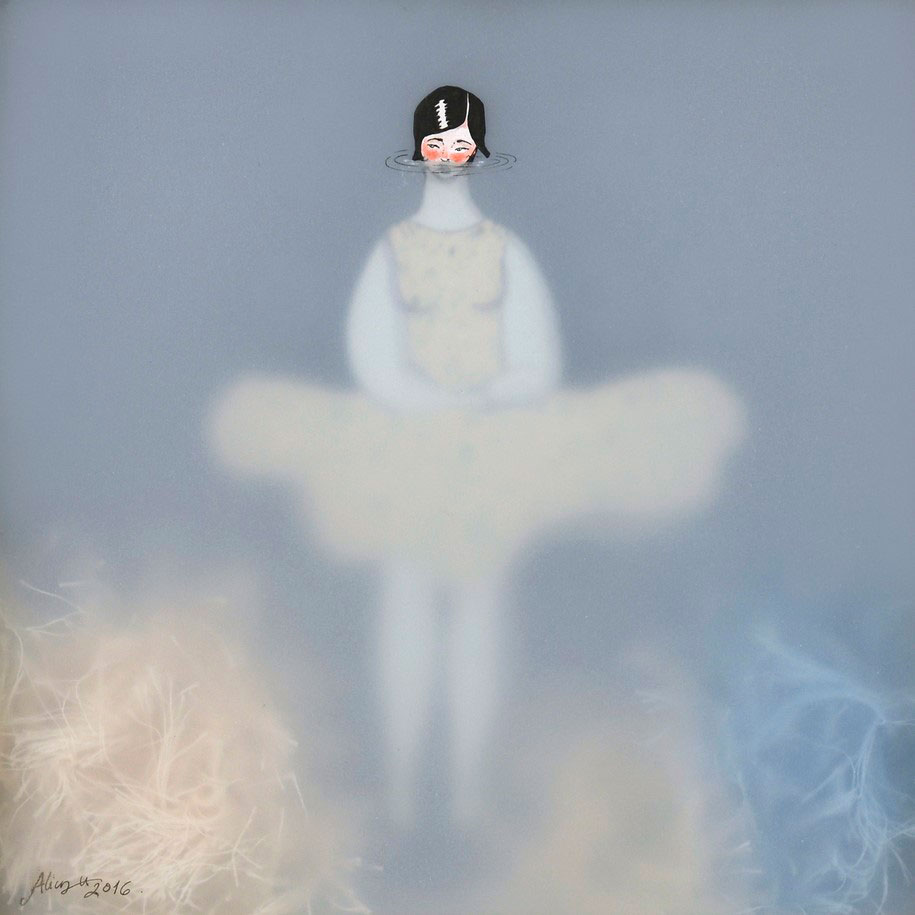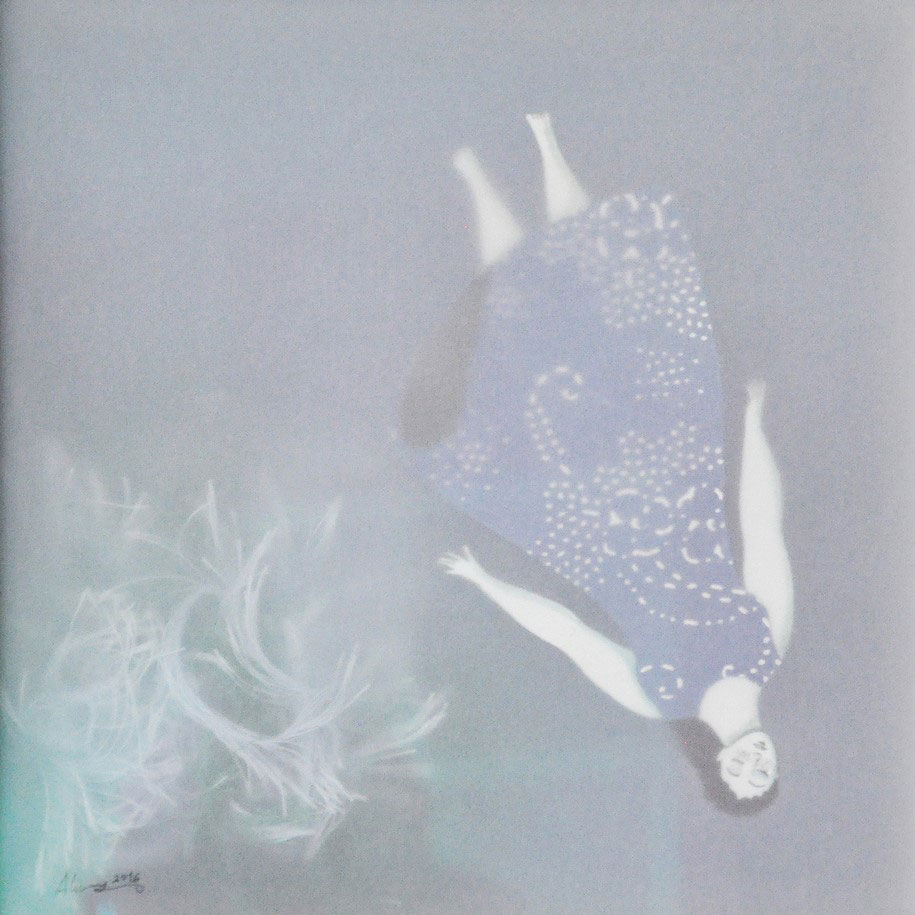 The Dones d'aigua (women in water) series is a very thoughtful and very polished series, from the first moment of conceptualization to further implementation. An ethereal idea of mystery and the fact of experimenting with different levels of transparency. It had to be treated in a minimalist way too. Finally, the characters in the scene are compact figures of big proportions emerging from the aquatic environment, unfamiliar and hostile for most of them, helpless and victims of fate.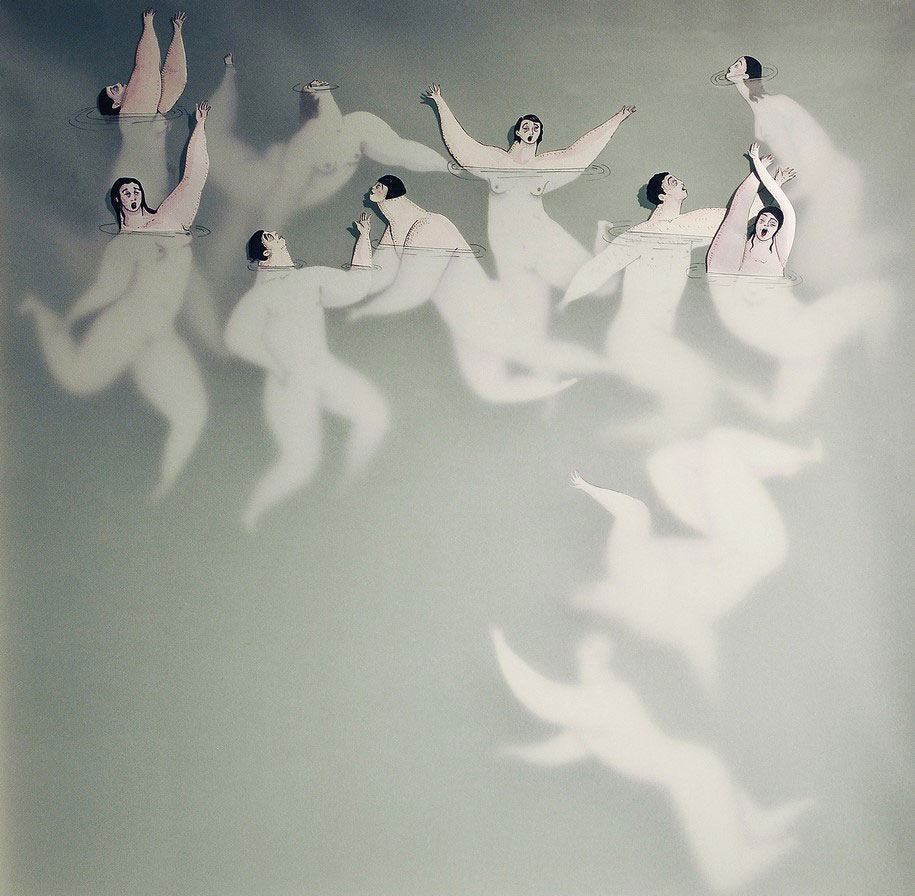 Each art piece becomes a powerful atmosphere full of tension, creating a surreal sense of immersion in the world of dreams and nightmares.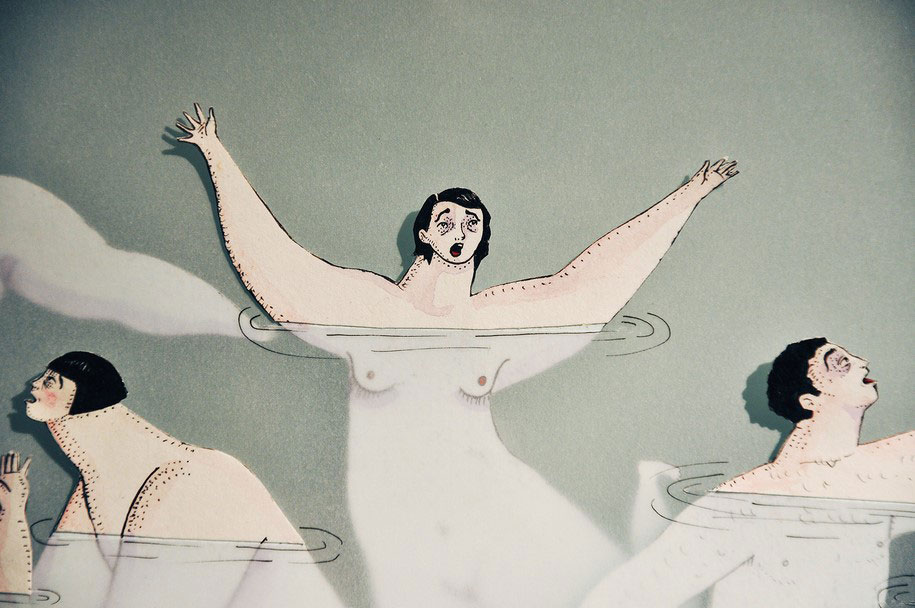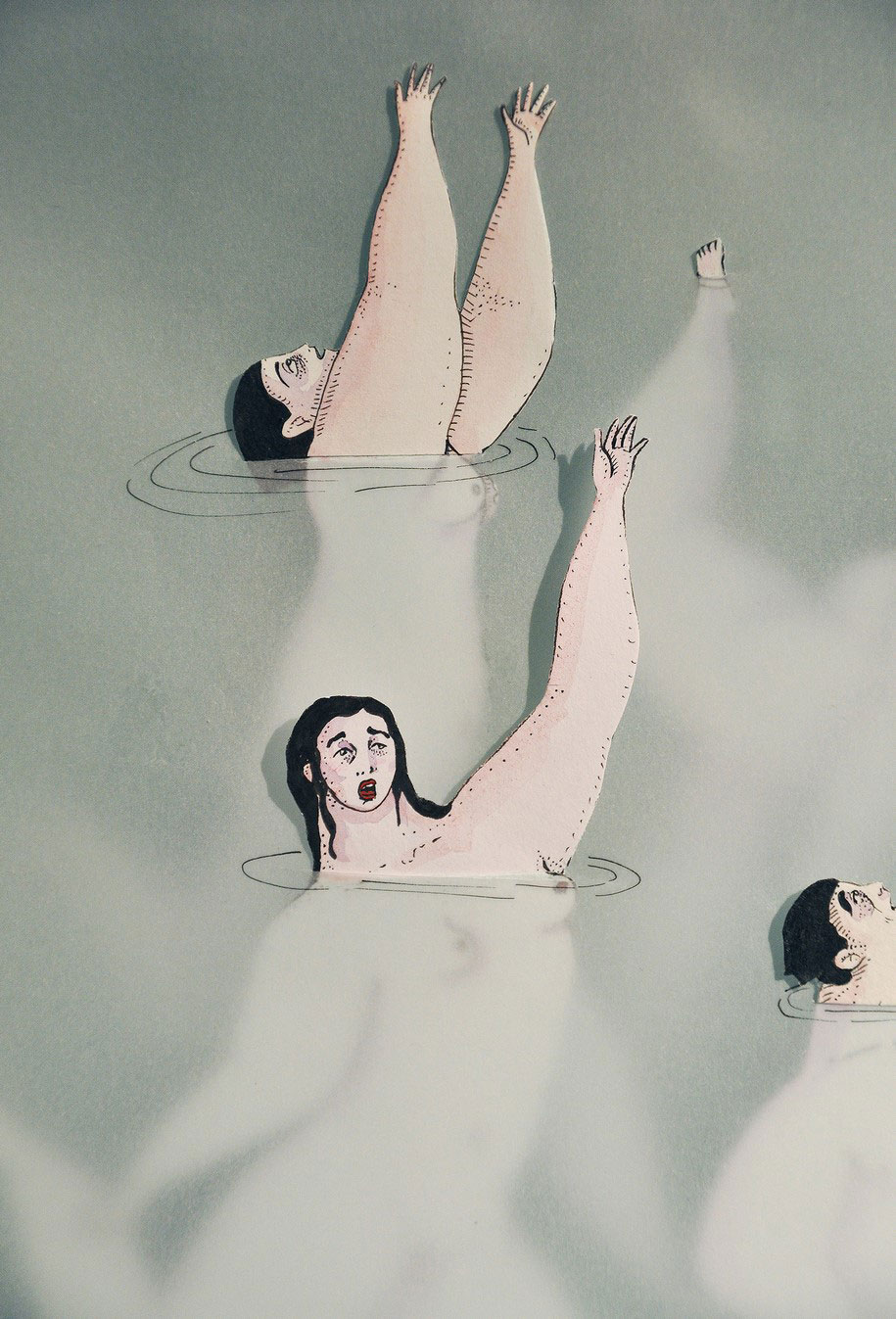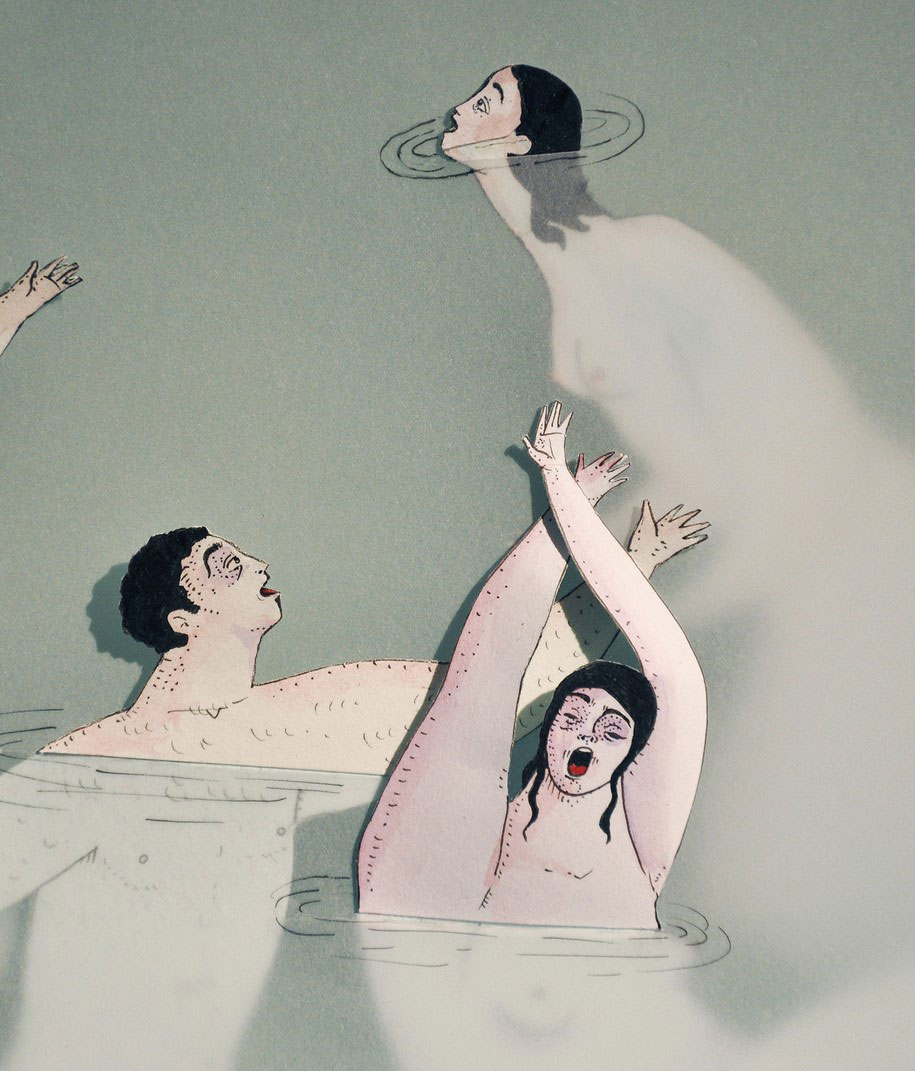 The piece Into the water completes this series. this artwork, shortlisted at the World Illustration Awards 2016, represents several men and women wandering in an aquatic environment. They are desperately seeking survival, asking for help and clinging to the idea of escaping the emptiness surrounding them. The piece consists of illustrated figures, trimmed and arranged in a three-dimensional setting that offers depth levels and allows us to obtain multiple visual combinations of transparency and superposition.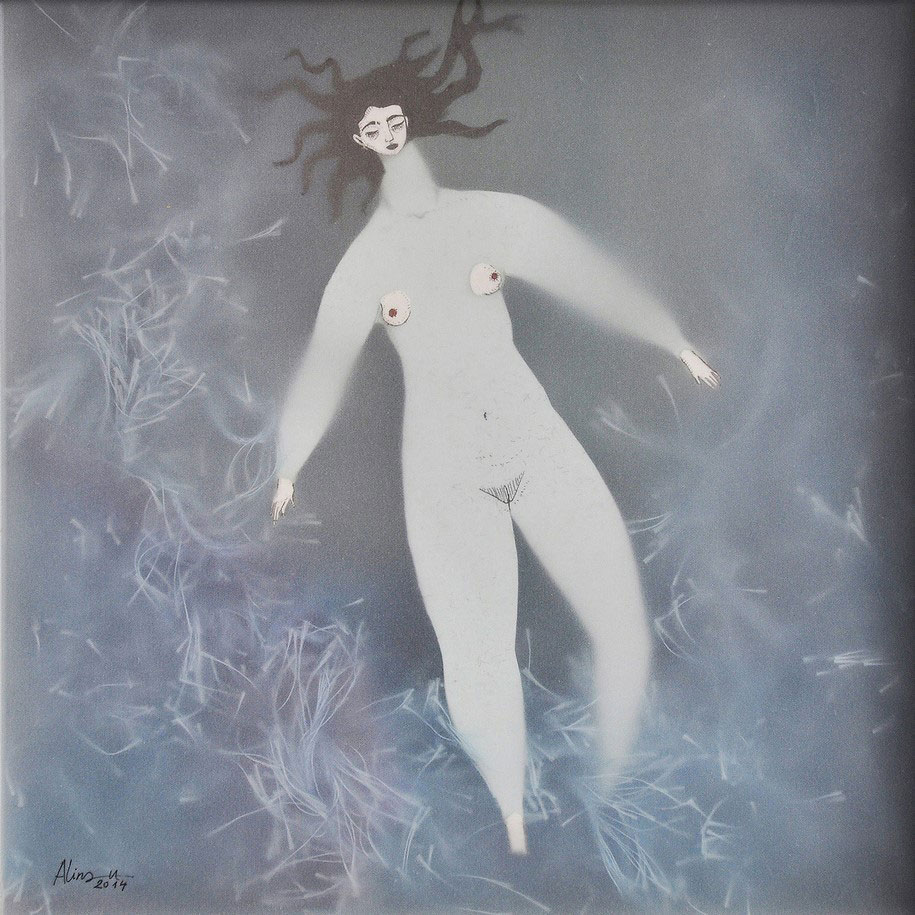 About Sonia Alins
Sonia Alins was born in Catalonia (Spain) at 1974. She has a bachelor's degree in Fine Arts, with honors in illustration and graphic design (University of Salamanca) and, after that, she completed a Postgraduate course on illustration at Massana School (Barcelona). Sonia Alins combines her career as a freelance illustrator with her development as an artist.
In this area, Sonia's artworks have been featured in several collective exhibitions: 2016-2017 Collective exhibition in different UK cities (London, Swansea, Limavady, Ormskirk and Aberystwyth) of the winners and highlighted projects of the World Illustration Awards 2016. 2016 Collective exhibition at Yuehu Museum of Art of Shanghai (Shanghai Sculpture Park). July 23th. 2016 "En femení" collective exhibition. Espai Cavallers Art Gallery. Lleida, from March 5th to April 3th. 2015 "Ars" collective exhibition. Castell de Concabella. Concabella (Lleida), from August 1st to October 25th. 2014 "Les somiants" (The dreamers) exhibition with Mentxu Fernández at Espai Cavallers Art Gallery. Lleida, from March 8th to March 29th.
Sonia Alins has has achieved the following awards: In 2016, Sonia Alins was shortlisted at the World Illustration Awards 2016, organised by the Association of Illustrators and The Directory of Illustration, London. In 2011, Sonia Alins won the Junceda award to the best illustrated children's book of the year in Catalonia with The Princess and the Dragon, published by Parramón.
You can find her work here and here.
READ ALSO:
Artist Joonhong Min Expresses the Urban Anxiety through 3d Installations Made from Waste Objects