Elle Decor India approached Ketan Jawdekar to design an art installation to celebrate its 18th anniversary in India. 
The art installation was put up at India design week expo and witnessed by visitors across the country. This interactive installation conveys significance of being eighteen years old and relates it to a common man. Eighteen is not just a number but a realisation to know and feel what is mirage and the real. Mirror alphabets in the spelling of eighteen were composed to form a cube that gives multiple dimensions and insights to viewer. Witnessing kaleidoscope of reflections is fun.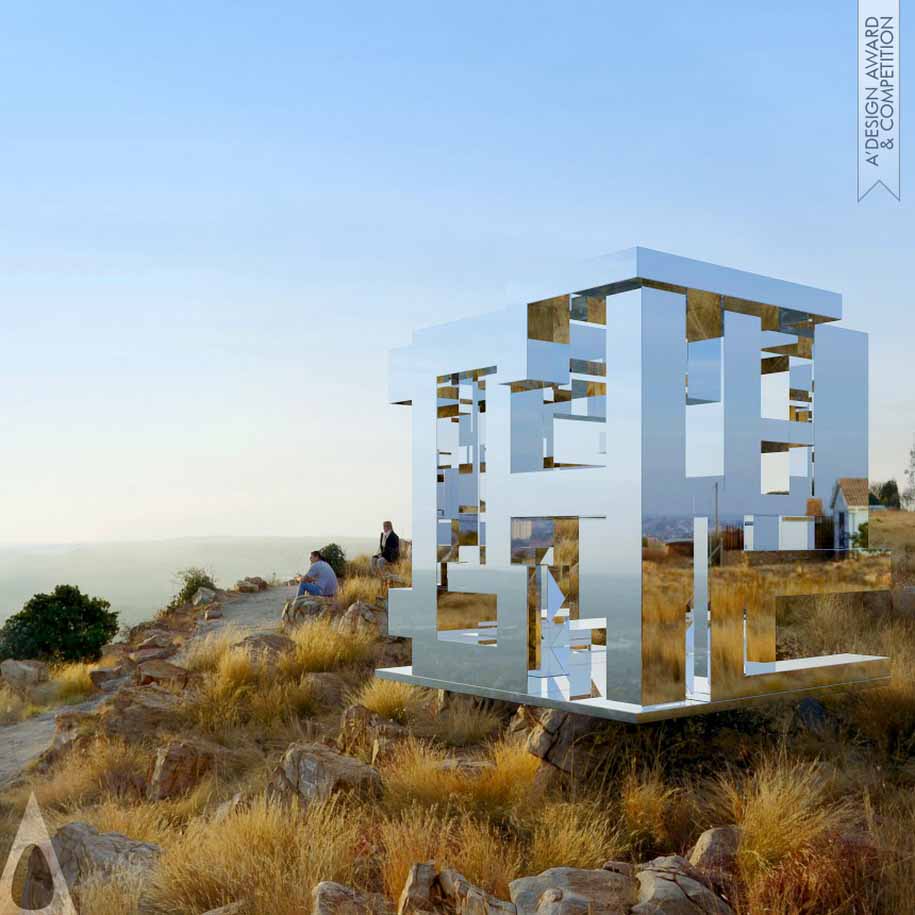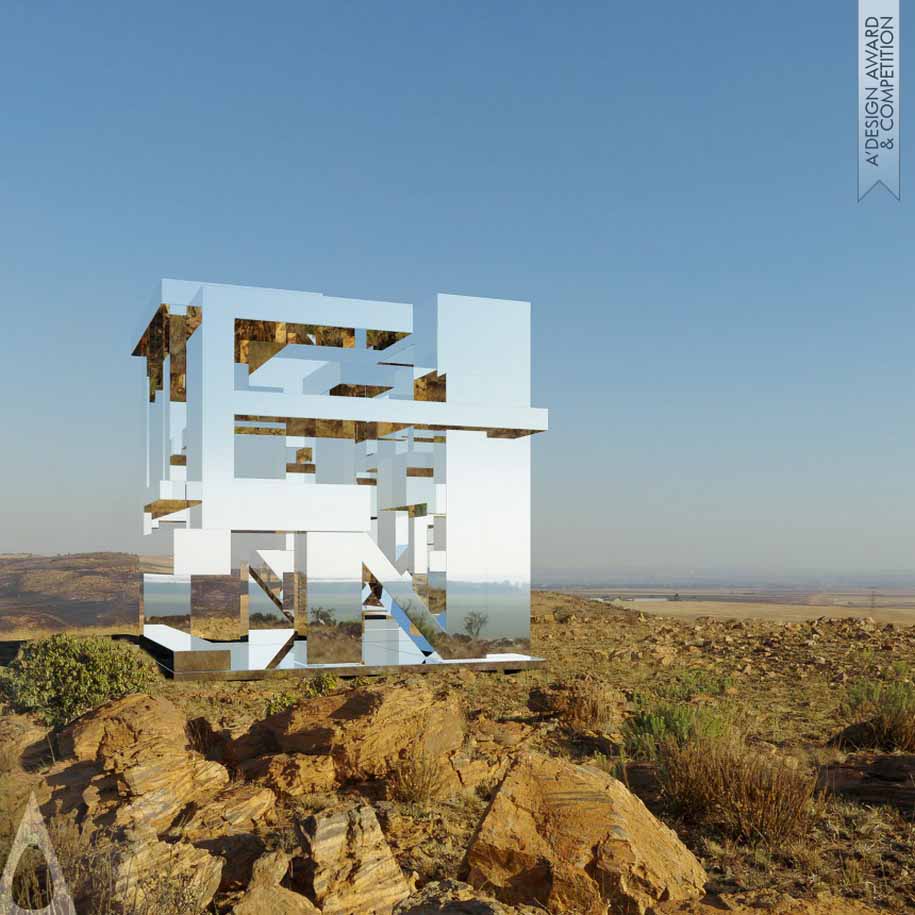 Inspiration of this art installation comes from Eighteen and the significance age eighteen in everyones life. "It is the most important phase of life. Turning Eighteen is not just a number but a mile stone and a border to cross over and emerge as mature. it is not just a number but a measure and a scale to explore and to experience the whole new dimension. it is not just a number but a realization and a perception to know and feel what is mirage and what is the real.", says Ketan Jawdekar, founder and creative director of Studio K-7.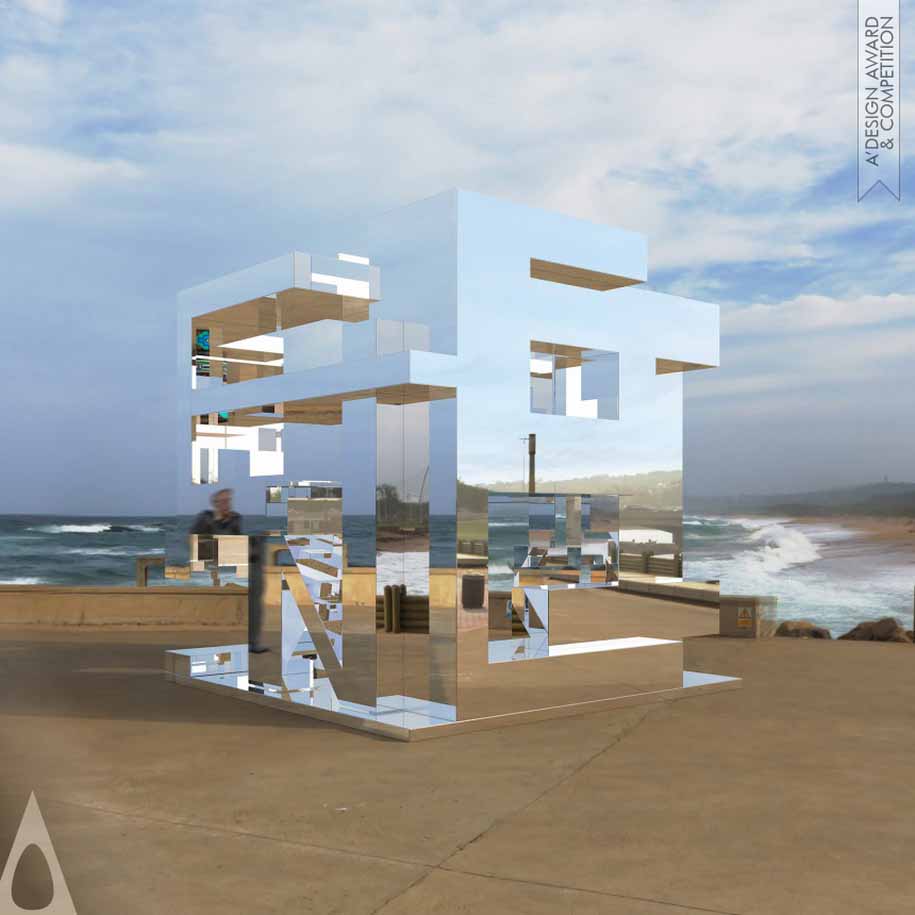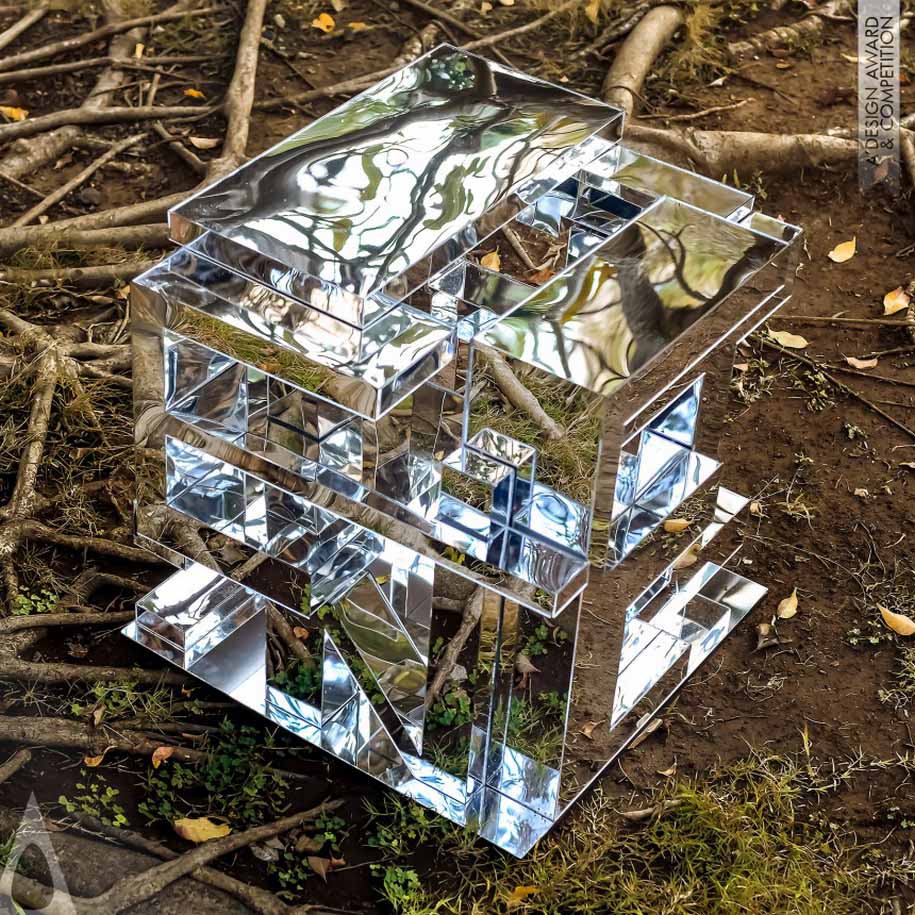 The installation is based on the concept of eighteenth anniversary celebration. Τhe viewer can experience various reflections created over different surfaces at the same time. It gives different experience each time as the viewer changes his angle of vision. Experiencing kaleidoscope of reflections is a joyful experience that conveys significance of understanding mirage and reality in life.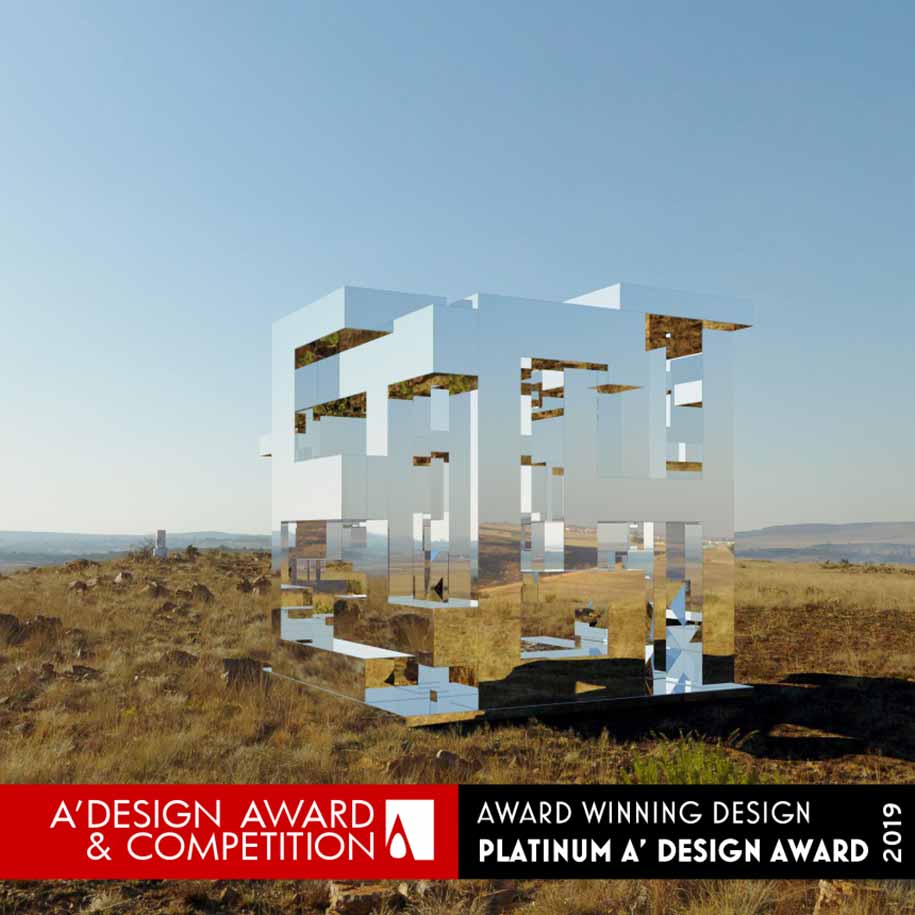 Eighteen Art Installation is Platinum A' Design Award winner in 2018 – 2019 Arts, Crafts and Ready-Made Design Award Category.
Facts & Credits
Project title  Eighteen Art Installation
Client  Elle Decor India
Team  Studio K-7 /Ketan Jawdekar, Akshay Tathe and Alireza Mirza
Type  Art Installation
Images   Alireza Mirza
Photography Sameer Chawda


About Ketan Jawdekar
Born artist and architect by profession, Ketan is a founder and creative director of Studio K-7 having over 20 years of experience in the field of architecture and interior design. His tangential thinking and the abstract approach towards design have won many accolades and have delivered some of the world- class projects. His strong belief is that "Architecture created is comparable to an emergent poetry arising from the fine application of patterns, generative principals and refraction". Ketan's qualifications, experience and expertise in his field assist him in the enhancement of aesthetics and structural combinations. Utilization of a vailable resources is the key, which ensures work and client satisfaction, a perfectly blended composition. Qualification Bachelor Degree in Architecture (with Distinction) Second In Shivaji University, Maharashtra, INDIA Registered Professional Architect, INDIA Apart from Architecture, his interest varies from Painting, theatre, Acting, Direction, Photography and Mountaineering and have bagged many national awards for the same.
READ ALSO:
"Jannis Kounellis" | 11 May – 24 Nov 2019, Fondazione Prada - Venice