This unique wine bar is placed at the historical center of Igoumenitsa, famous port of the Ionian sea.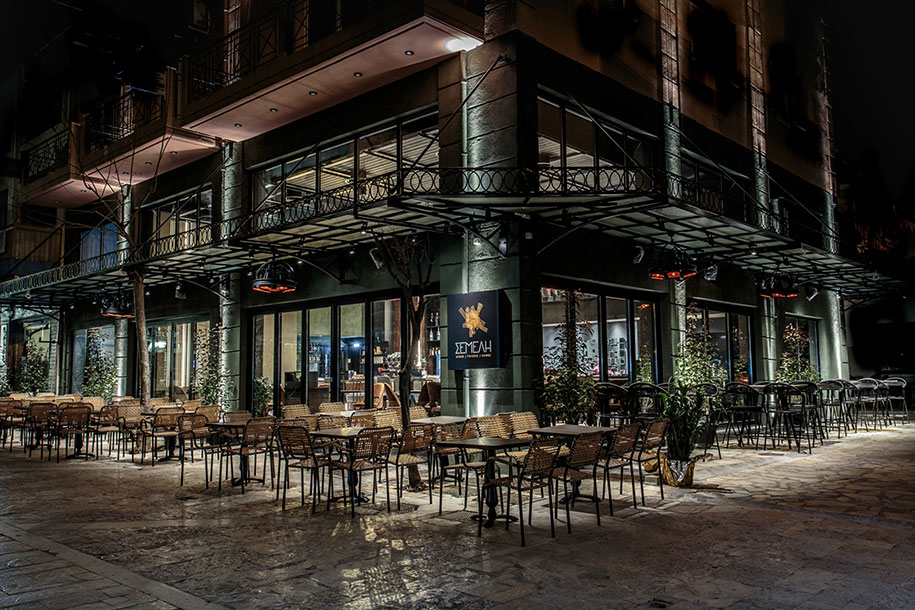 Semeli is an Ancient Greek name of the Zeus wife. This amazing wine bar in Igoumenitsa by Vasilis Papadias Design Studio is named after her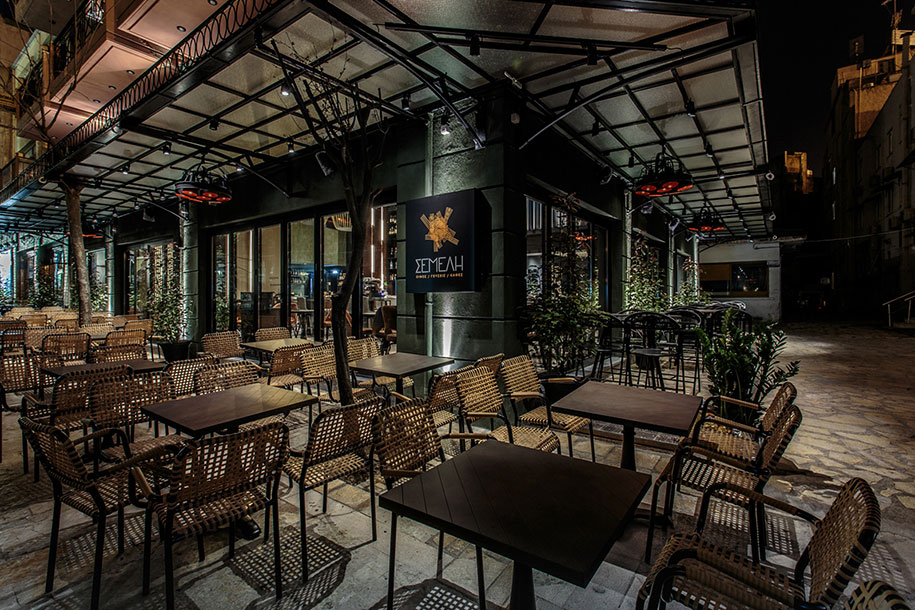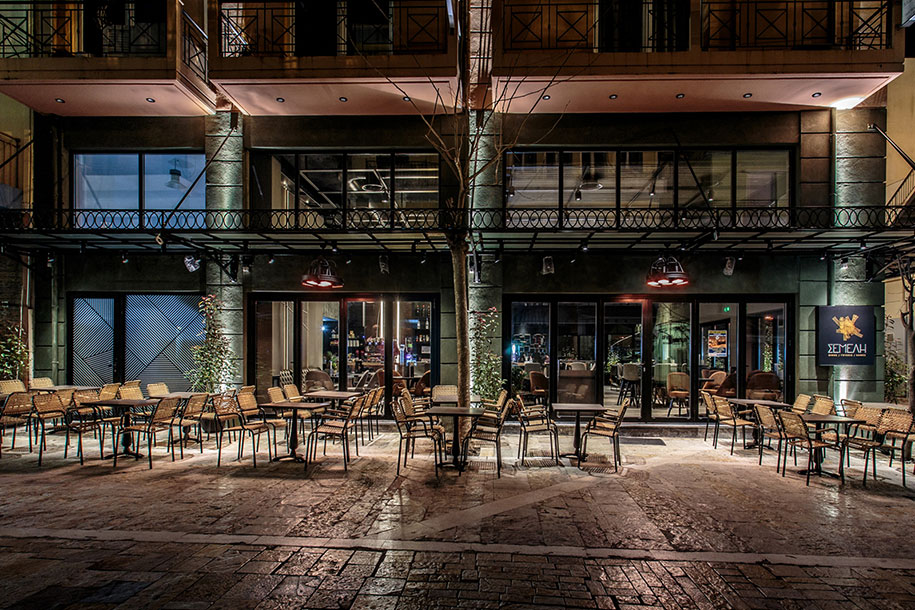 Taking into consideration the height of the place, we combined properly the traditional materials with modernistic luxury elements. The singularity of the handmade chandeliers dominates the place, which emphasized better by the linear lighting behind the bar and the floor. The rust material combines modern techniques interior which also used outside sidewalk seating .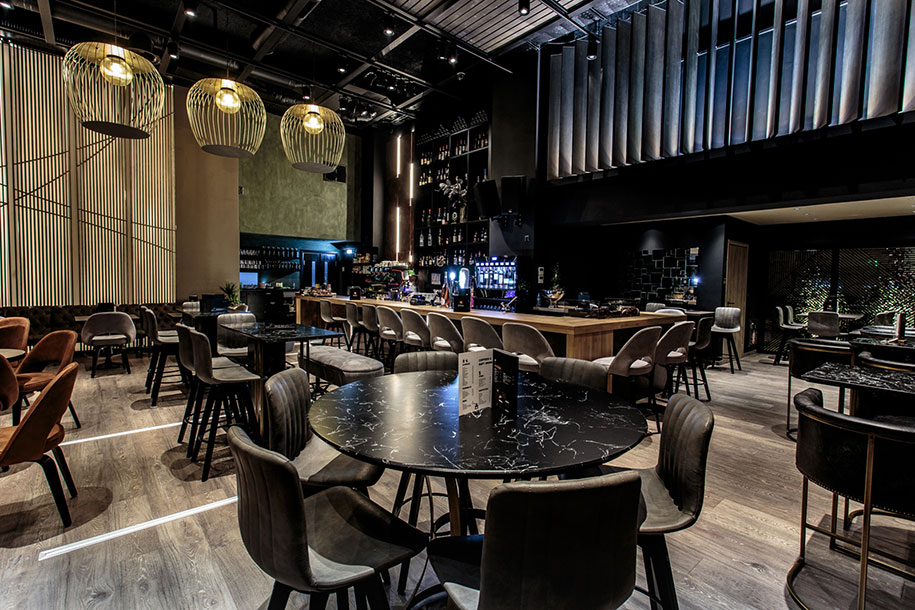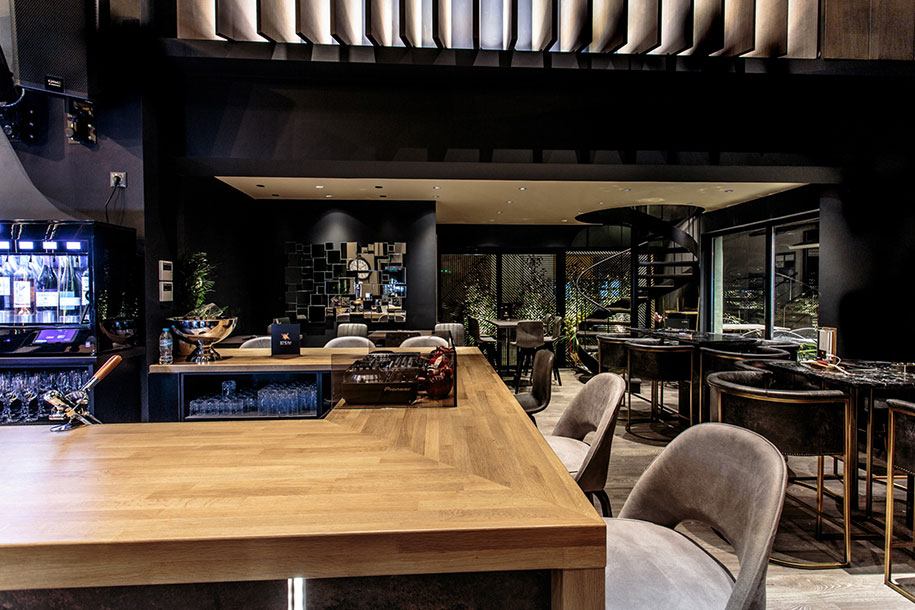 Vertical wooden panels applied on the ceilling and behind central bar create a constant moving illusion wich launch the light scattering.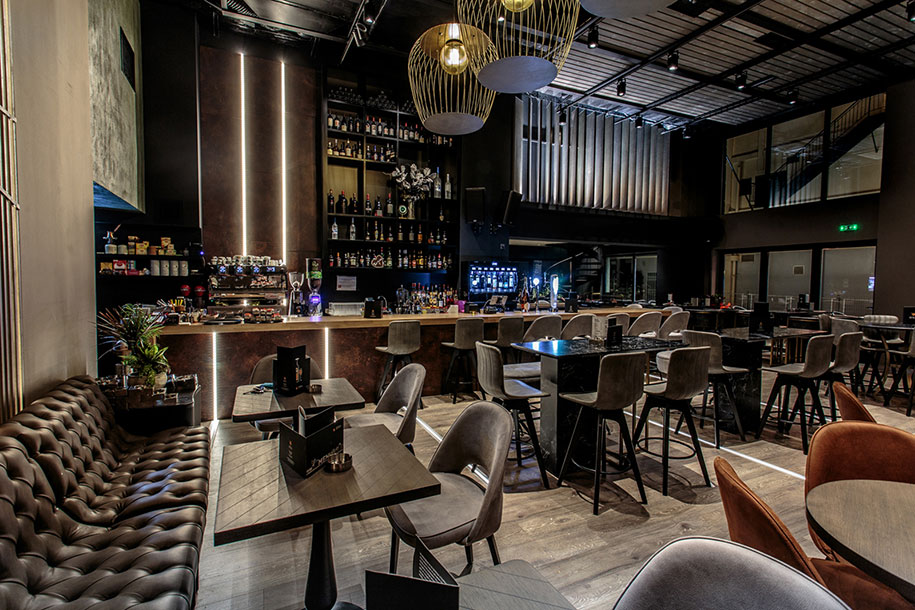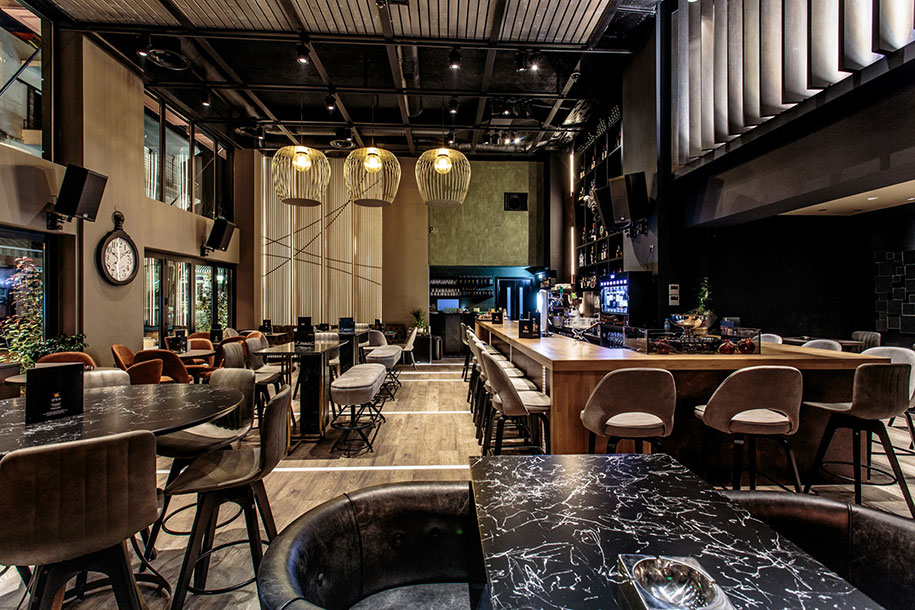 Facts & Credits:
Project Title: Semeli wine bar
Location: Igoumenitsa, Greece
Design: Vasilis papadias -Design Studio, Greece, Ioannina
Photography: Christos Masouras
READ ALSO:
Scandinavian Heritage Meets Pastel Flair in FineFood Restaurant / Note Design Studio