The architect Anastasia G. Filippeou renovated an office space in Marousi, Athens. The aim of the design is the fuctionality which is created through the symmetrical organization of space and the selected black and white color palette.
-text by the architect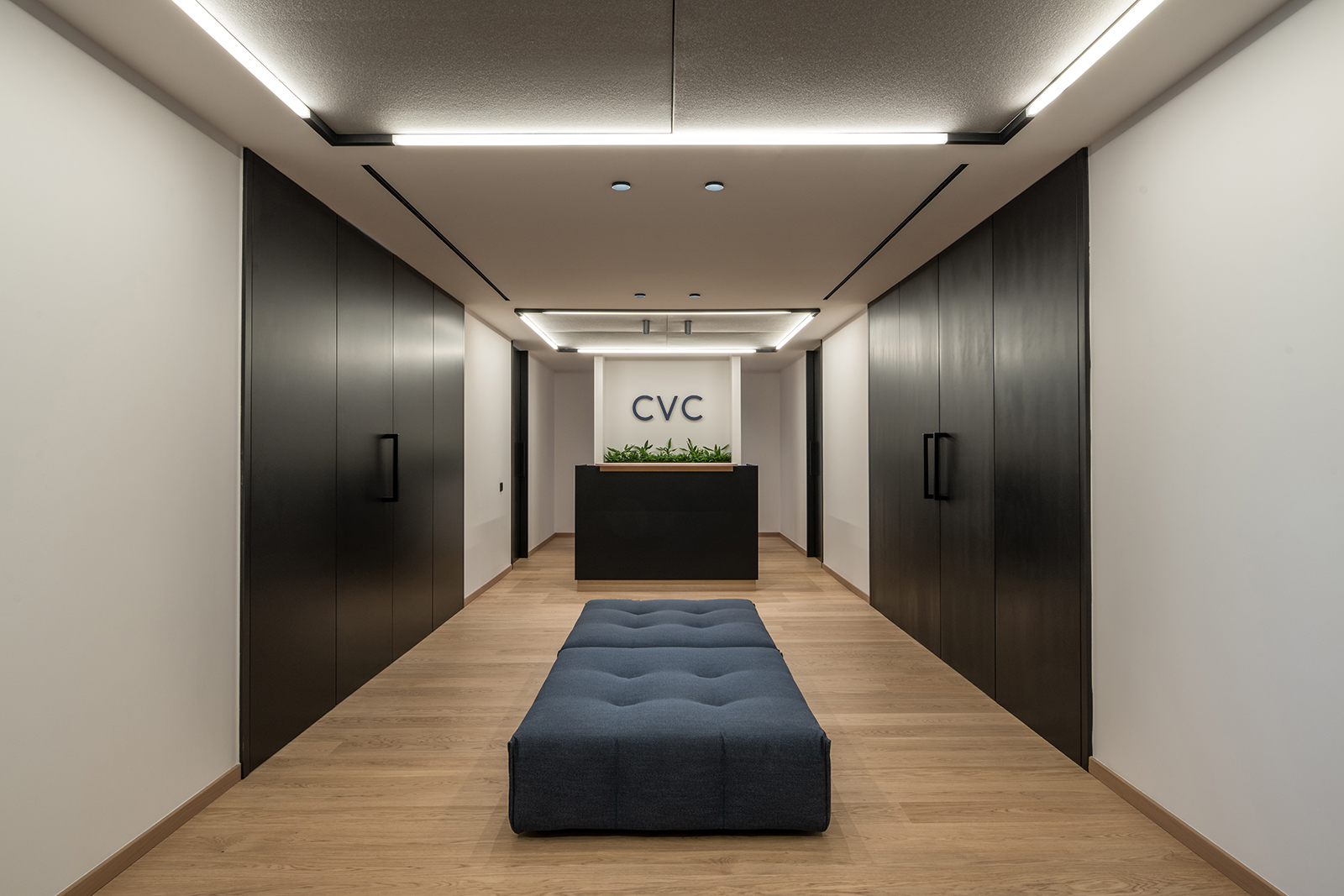 The floor plan is split symmetrically into two sections, using as an axis of symmetry the existing main entrance to the space.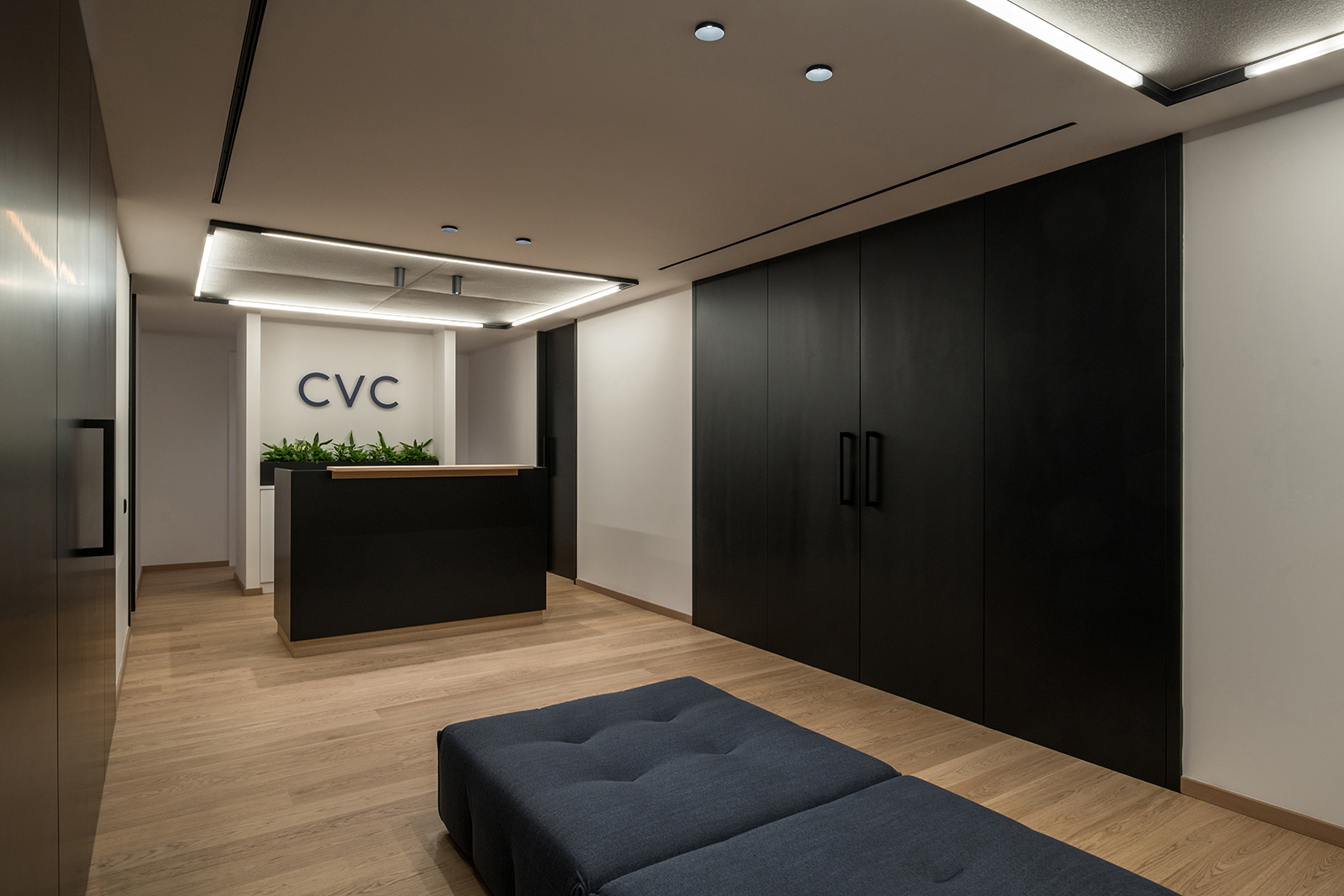 Along that axis of symmetry, a longitudinal reception hall is formed, which becomes the core of the floor plan. From that core, the mirrored layout of separate rooms is organized.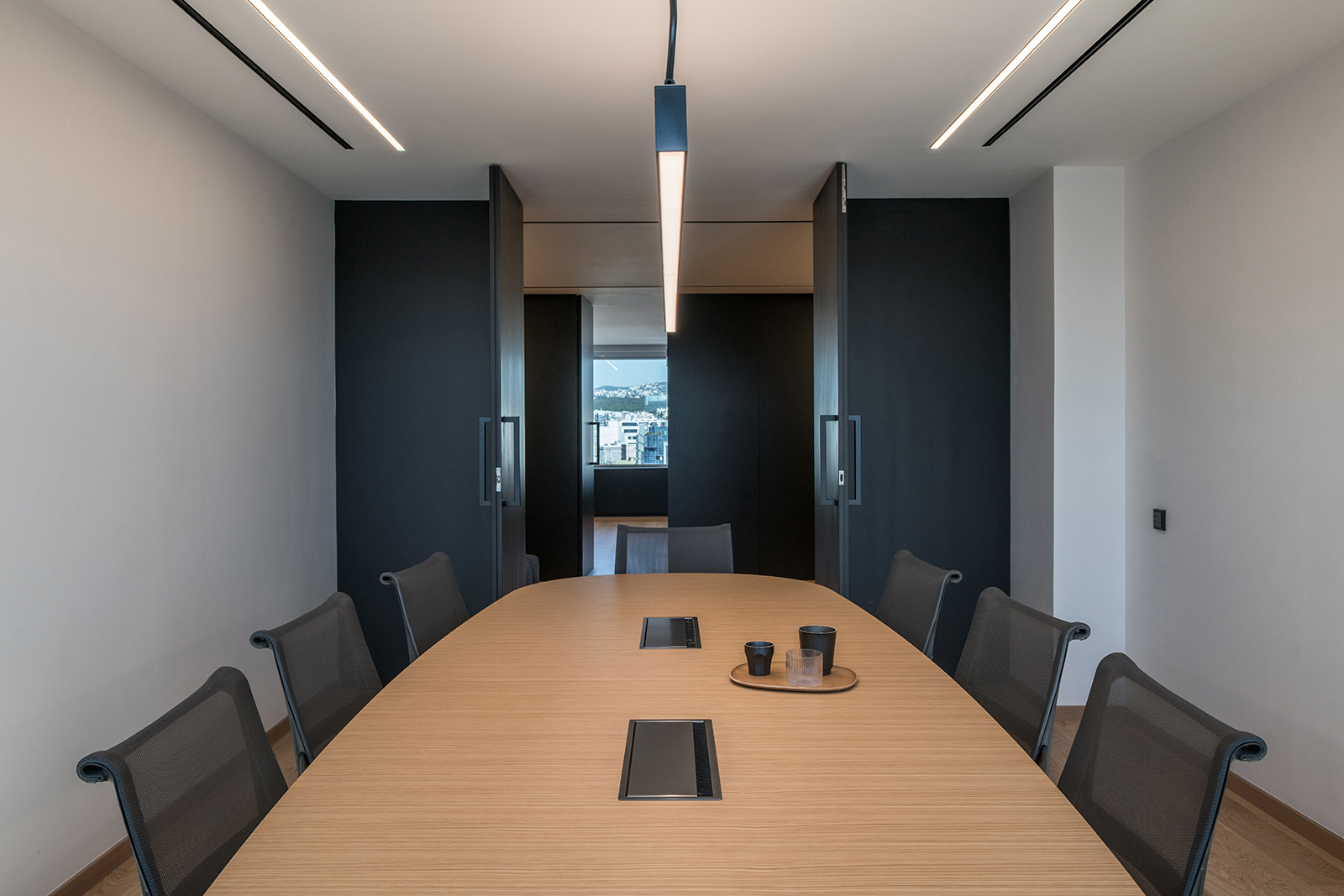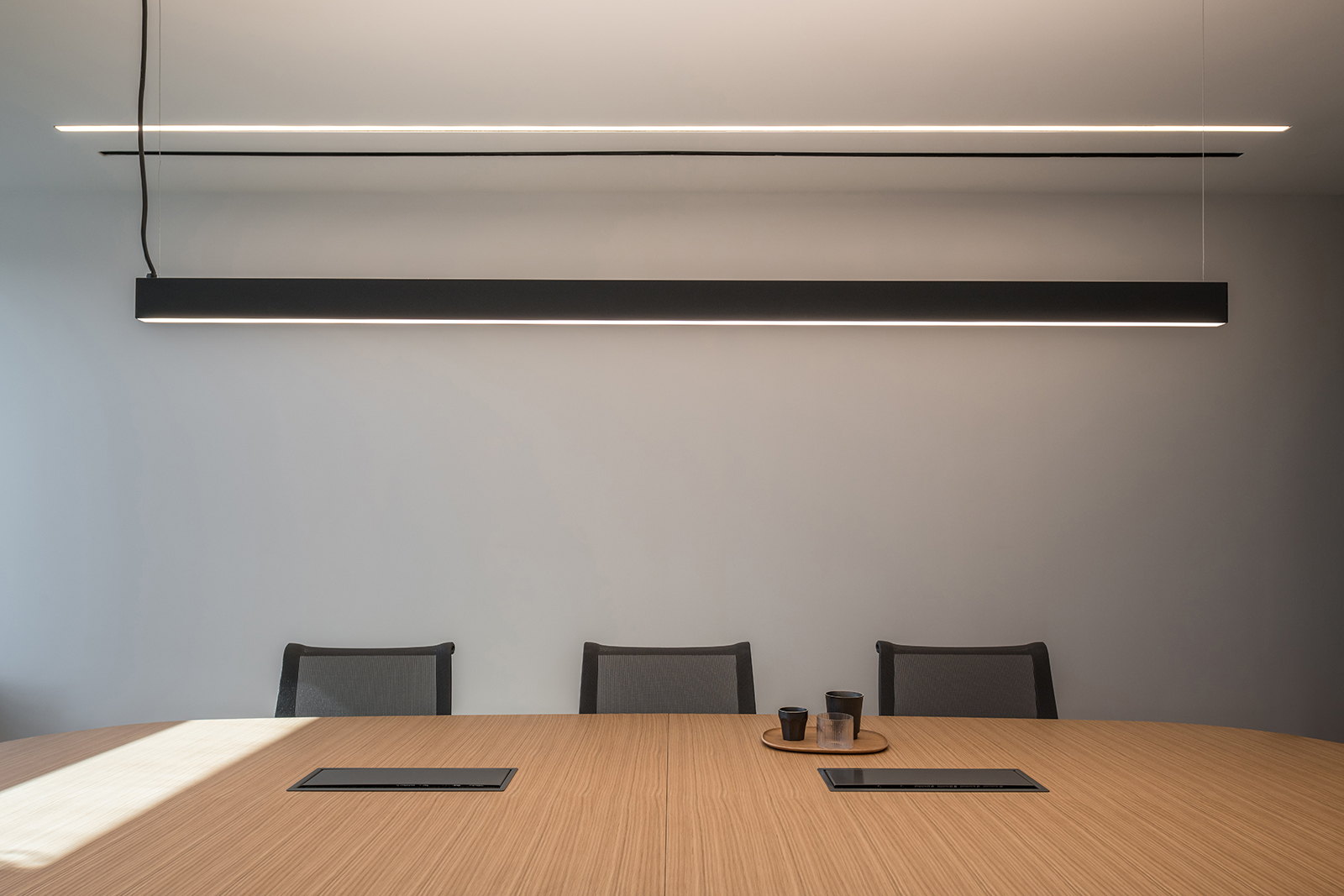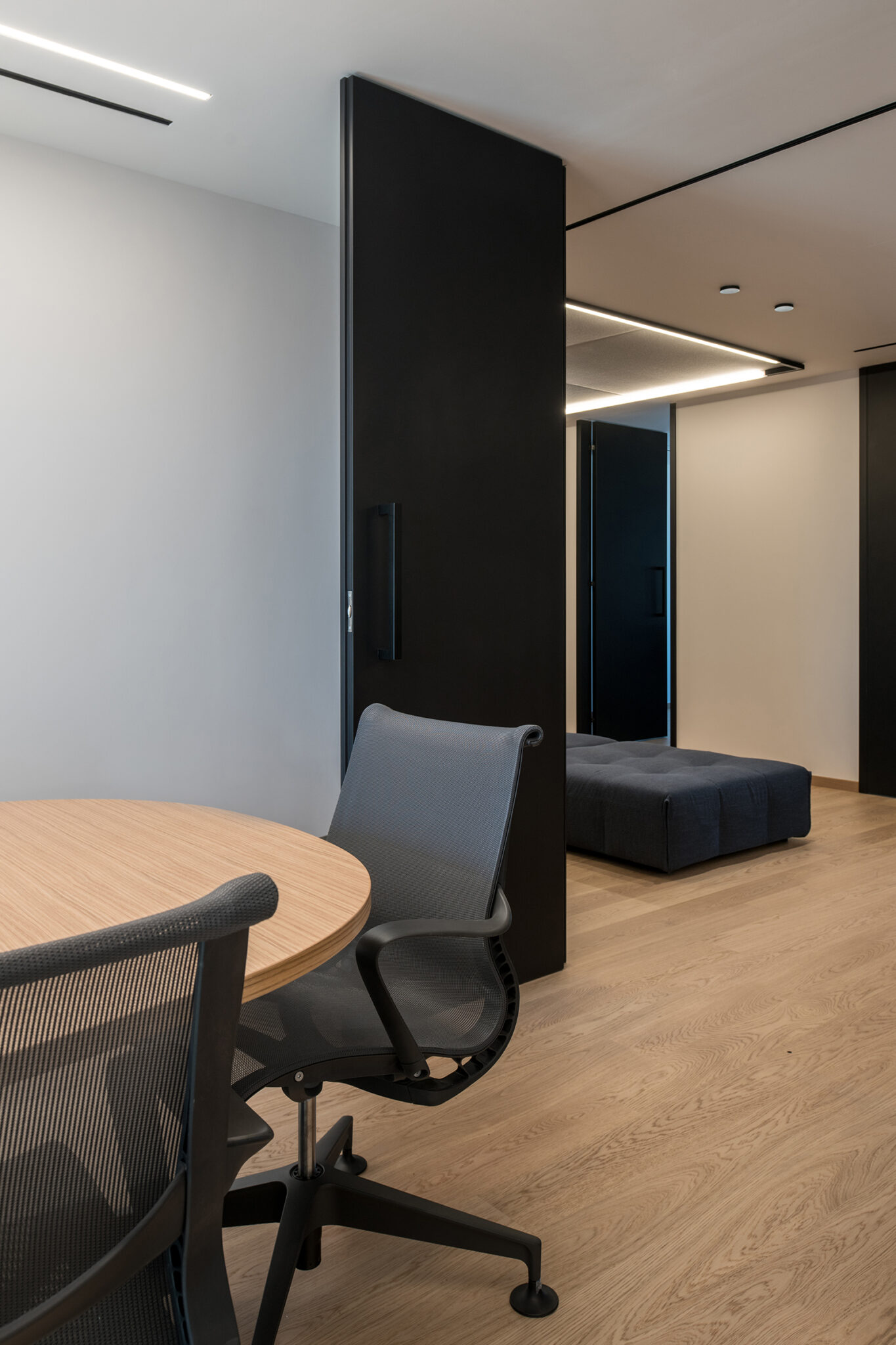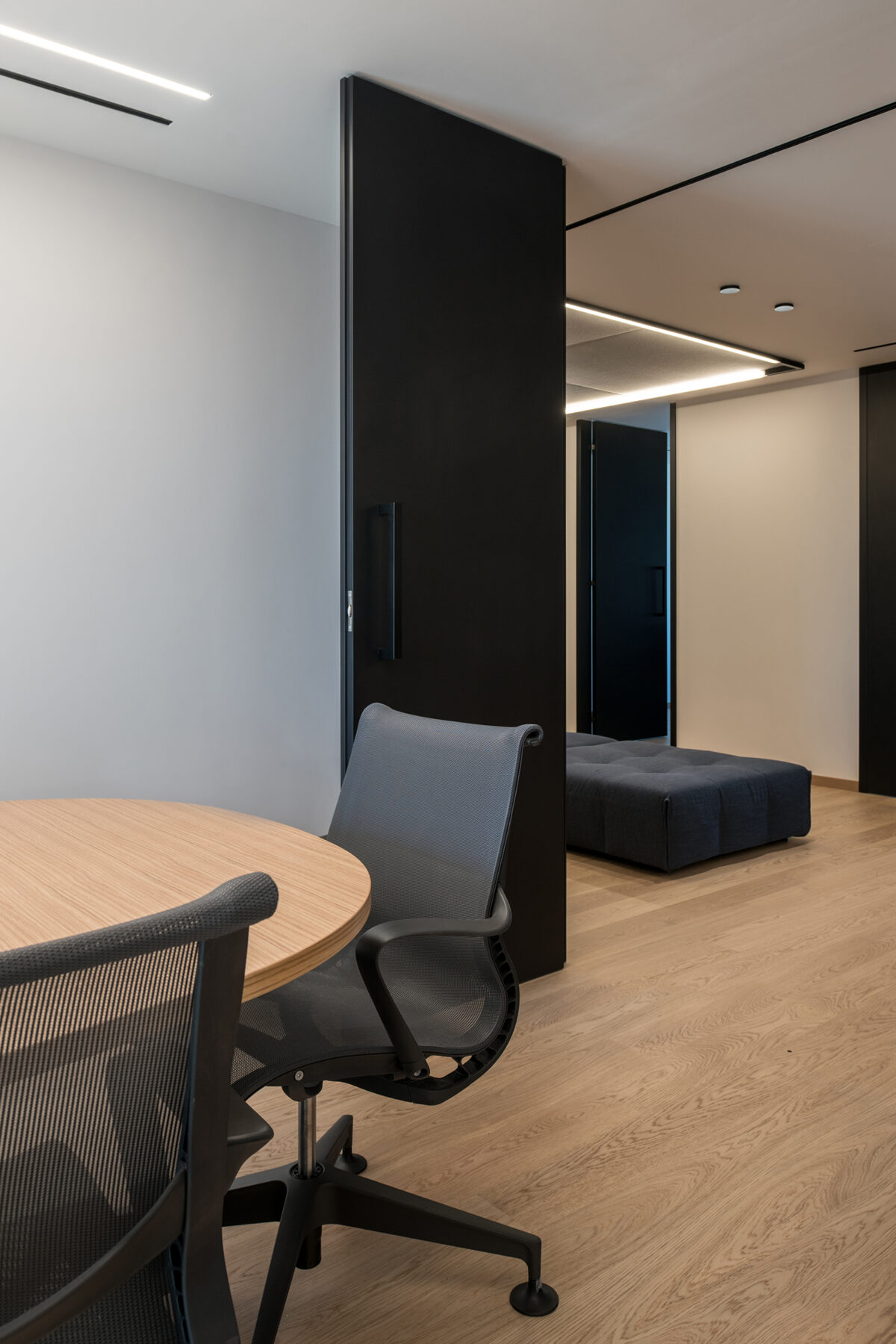 Access to a series of independent office spaces, meeting rooms and service areas is provided through openings along that hall in a hierarchical manner, where uses are allocated according to specific requirements with respect to privacy, proximity and disclosure.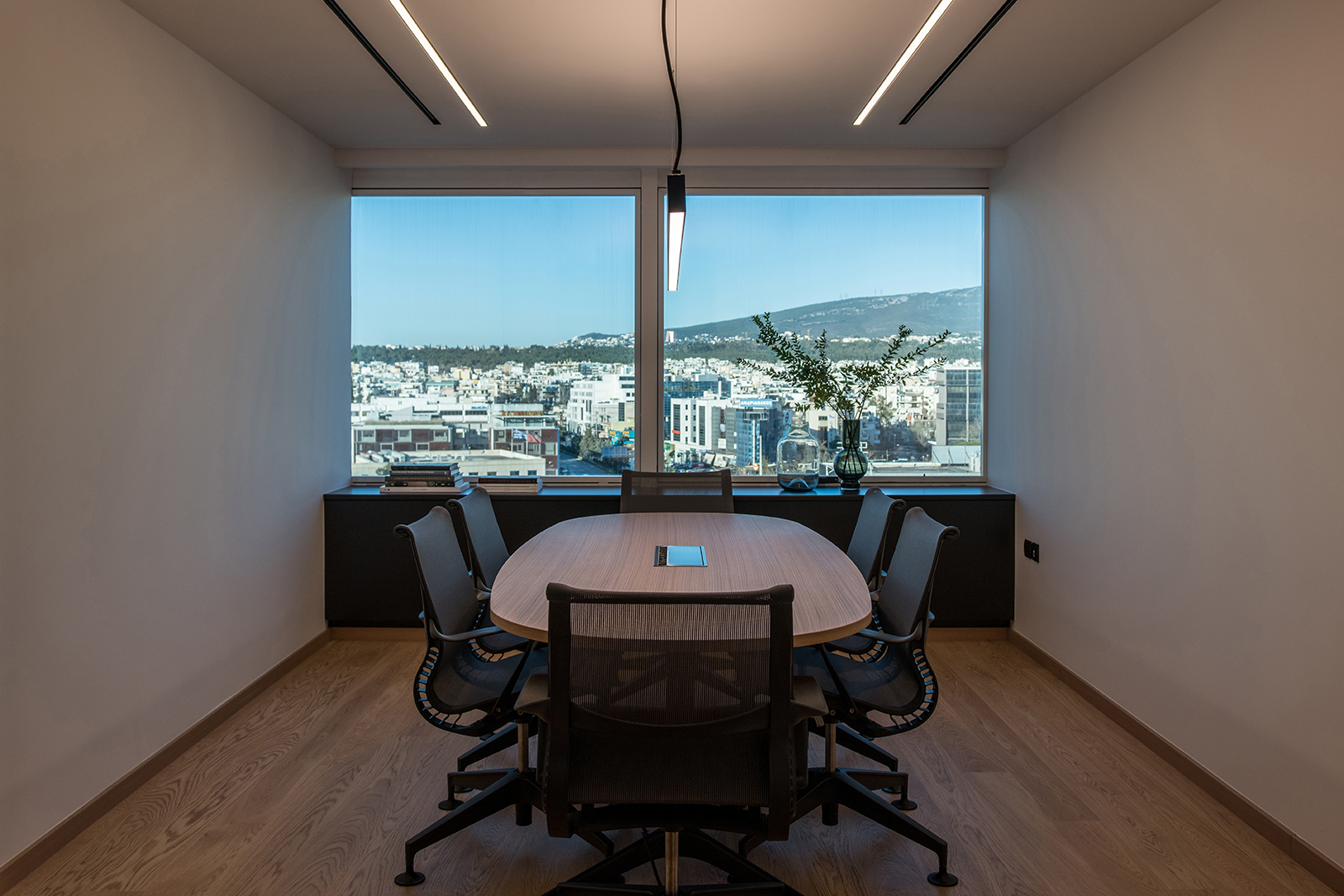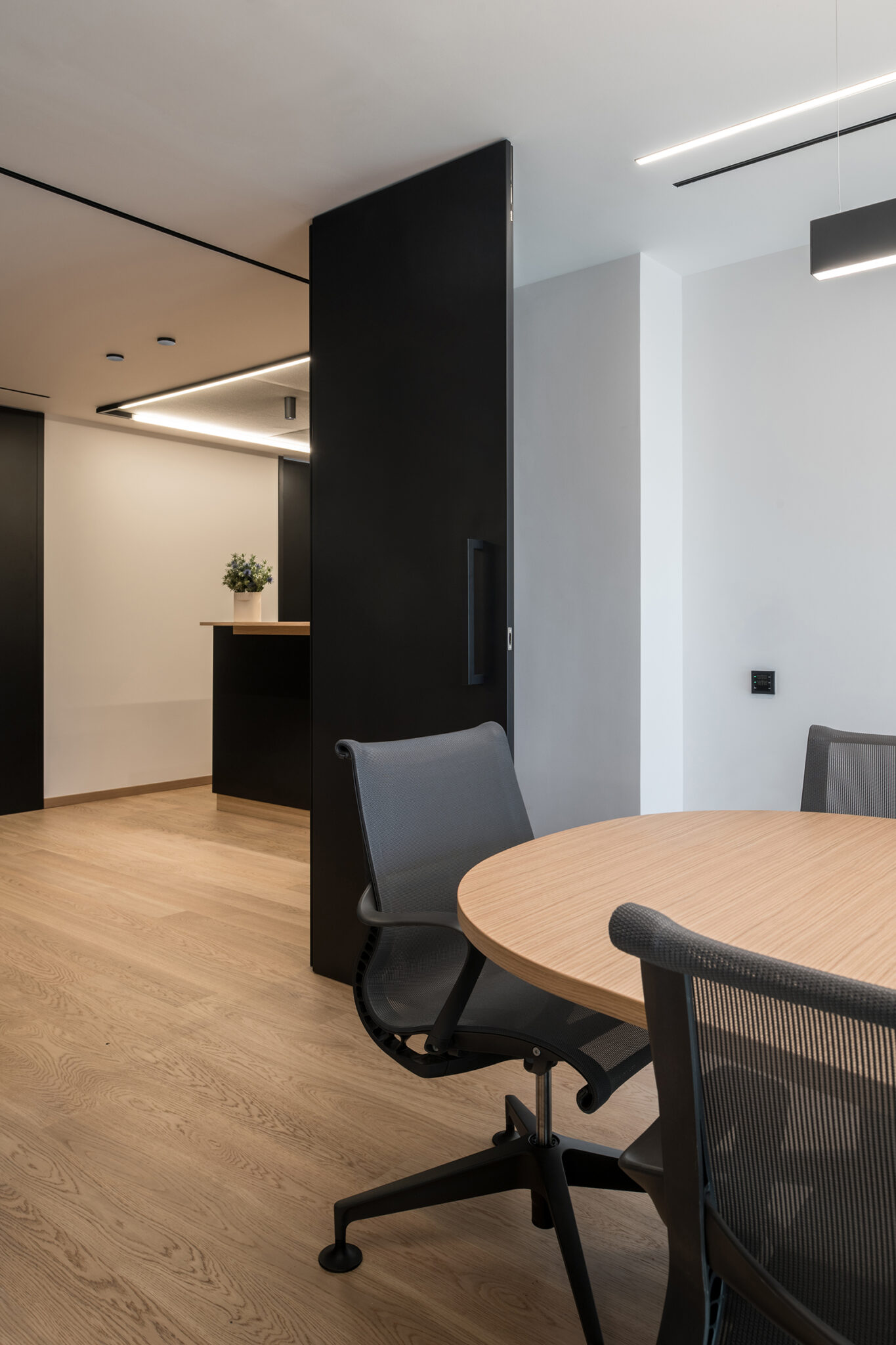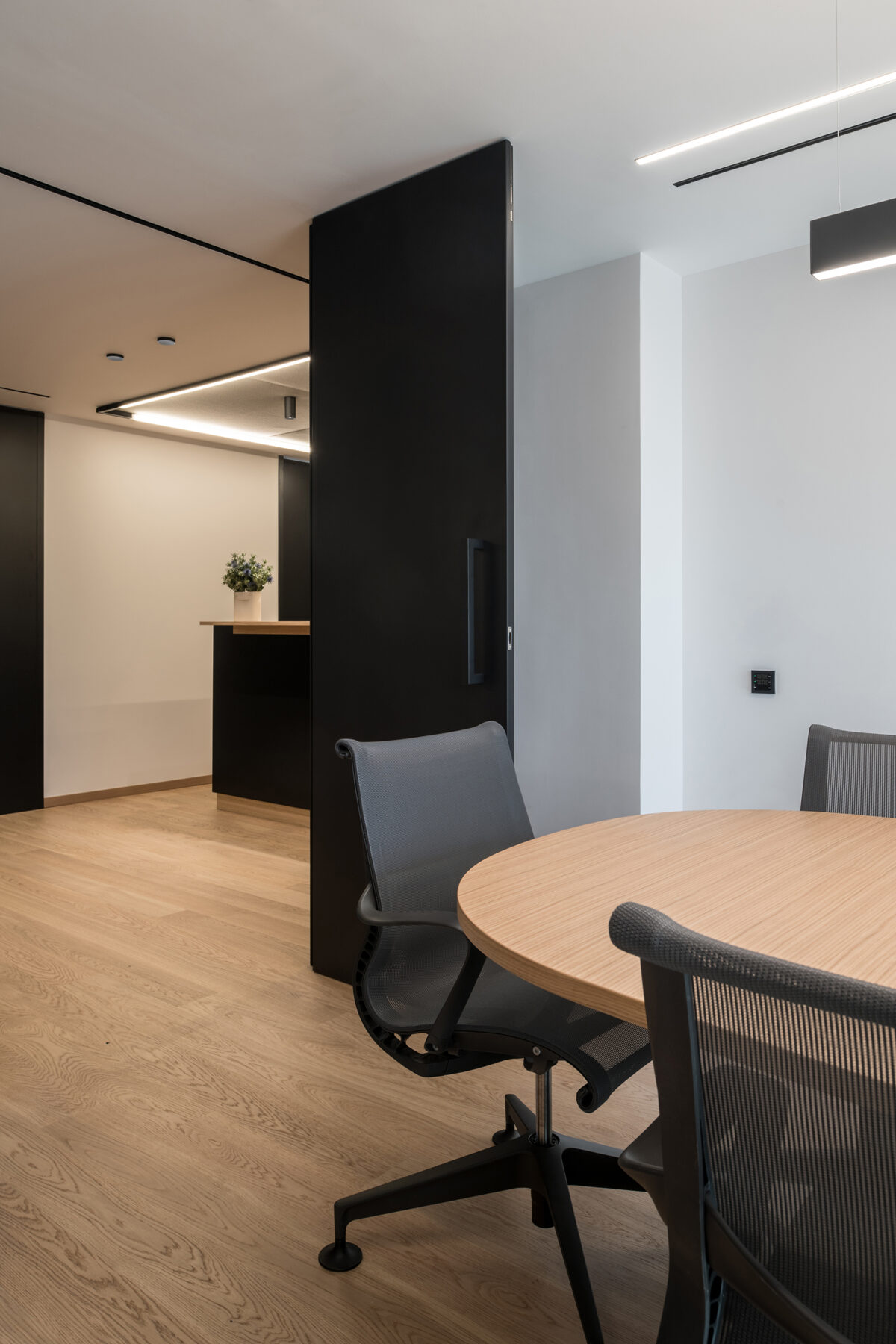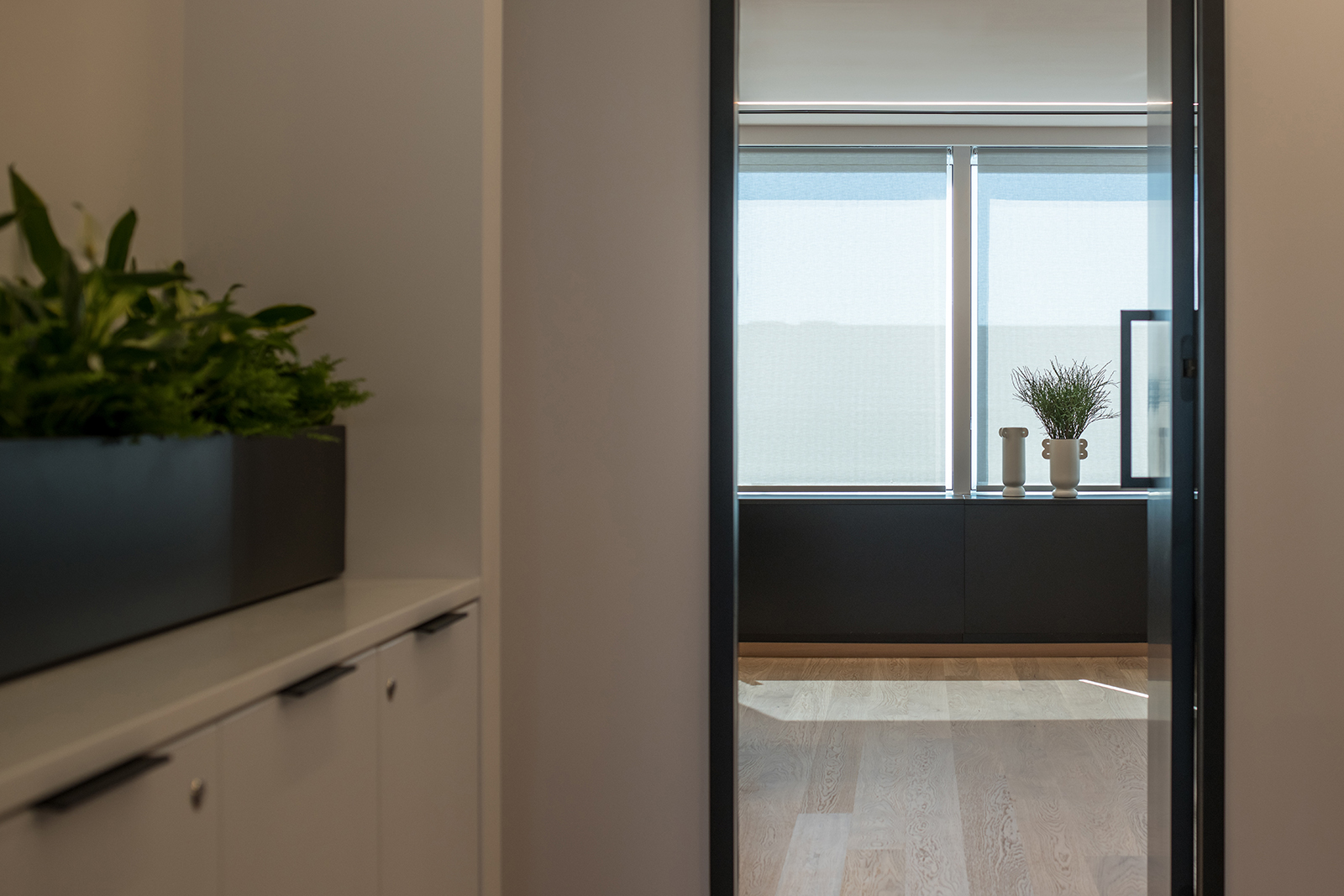 Coordinated and mirrored along the main reception hall, all full-height openings facilitate accessibility between spaces and architecturally create the juxtaposition of vertical plain white wall and mat black lacquered surfaces.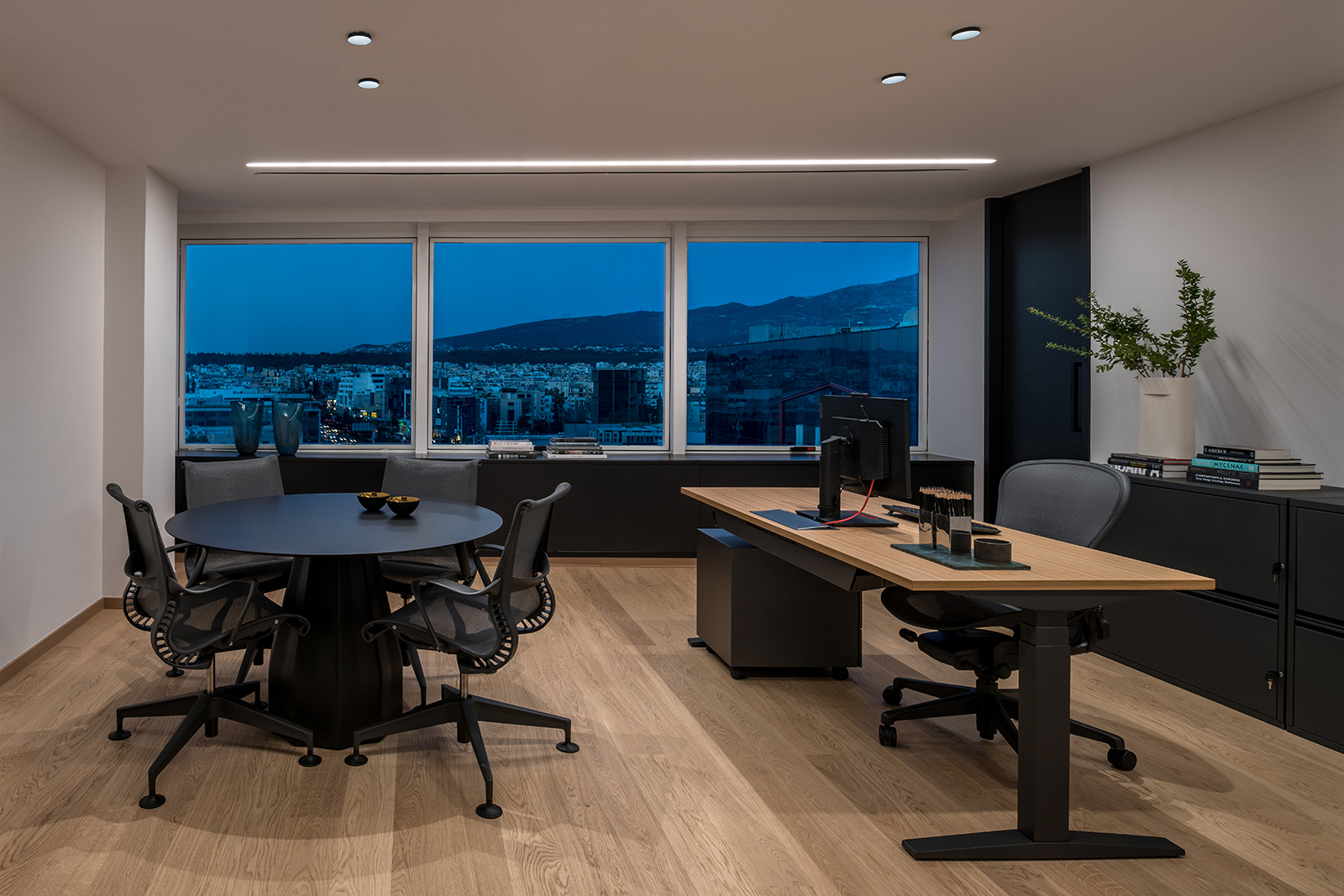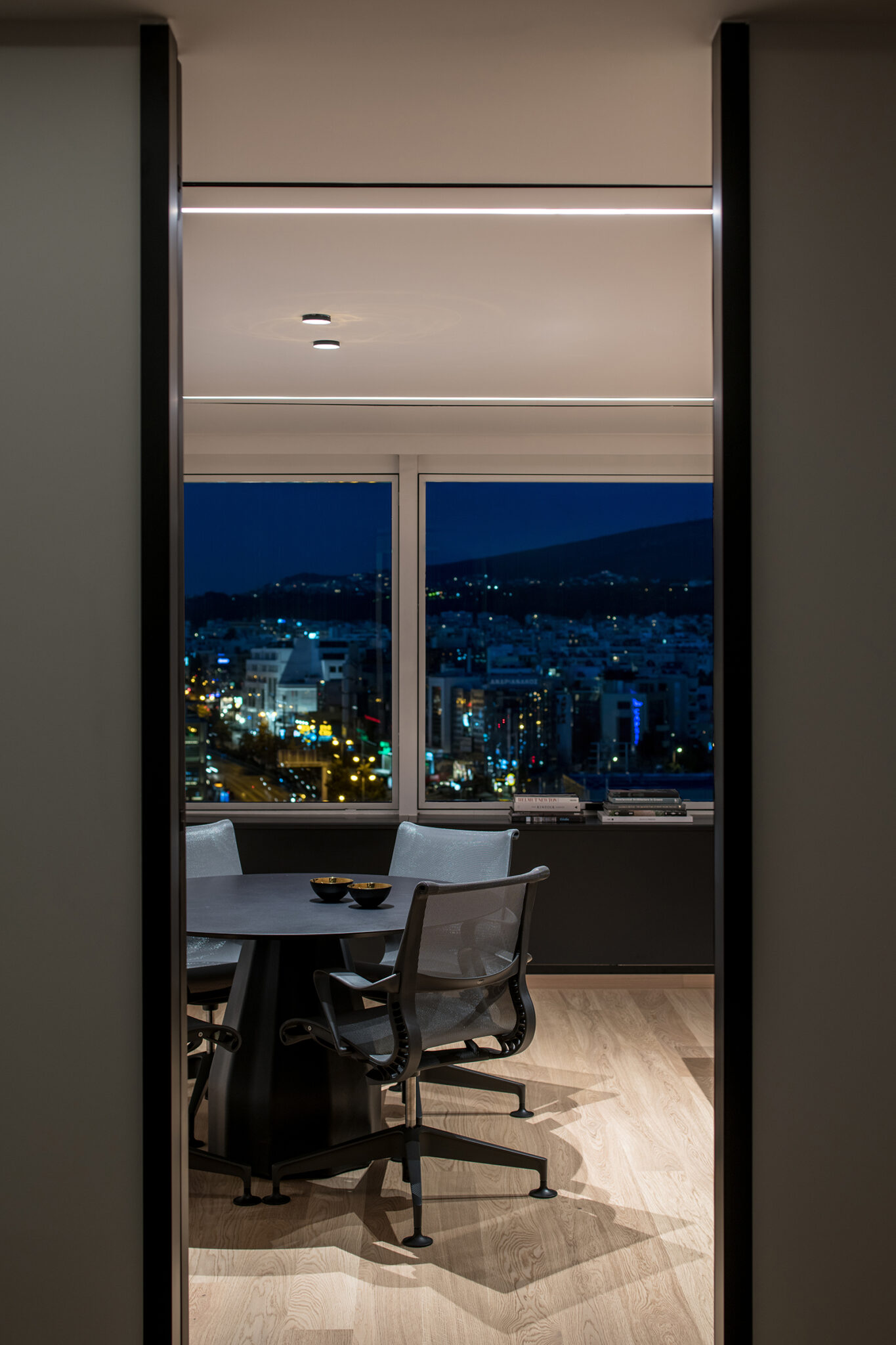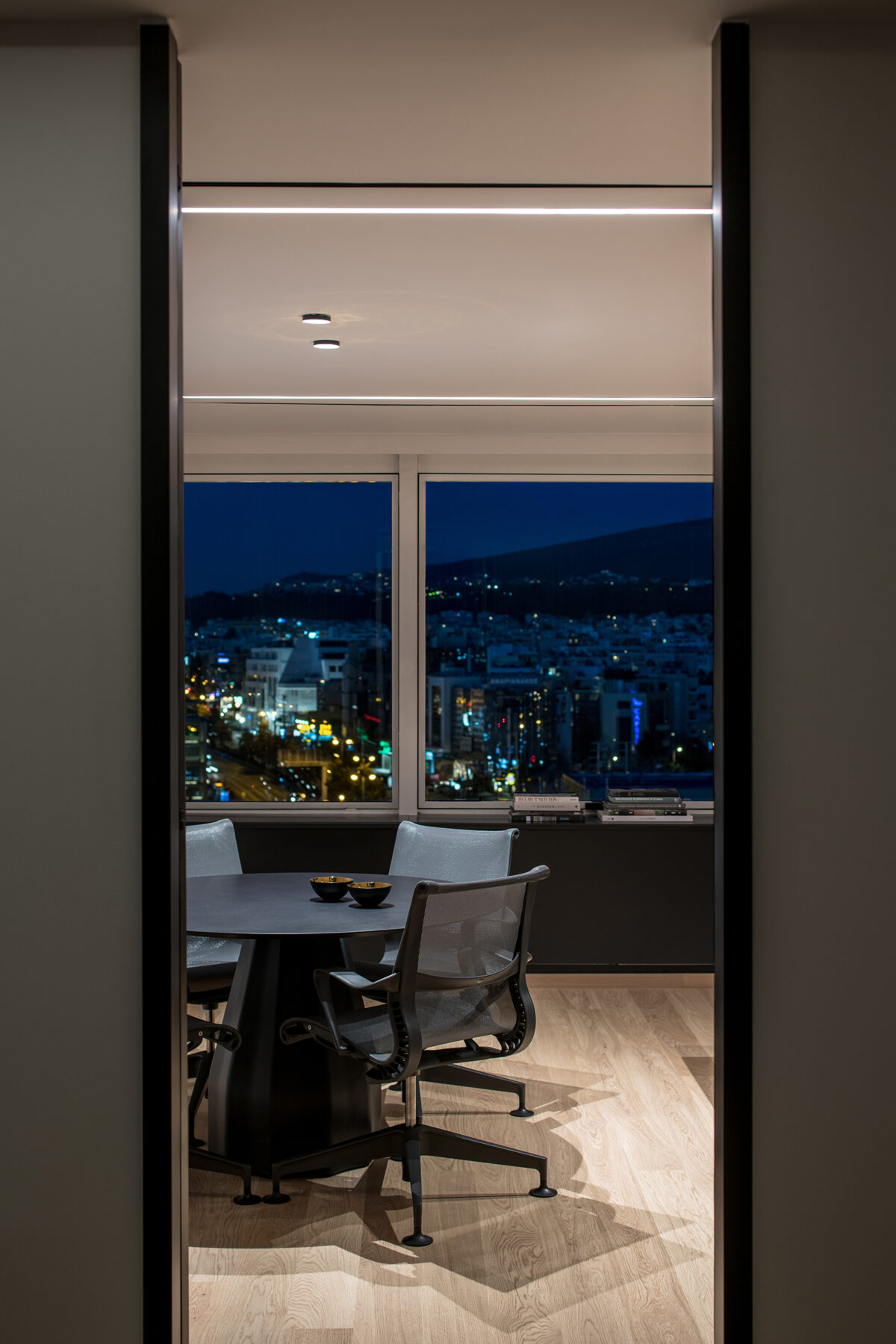 With the doors all opened, the reception hall can be transformed into a naturally lit space, with views to the exterior, fully integrated with the otherwise separate offices and meeting rooms.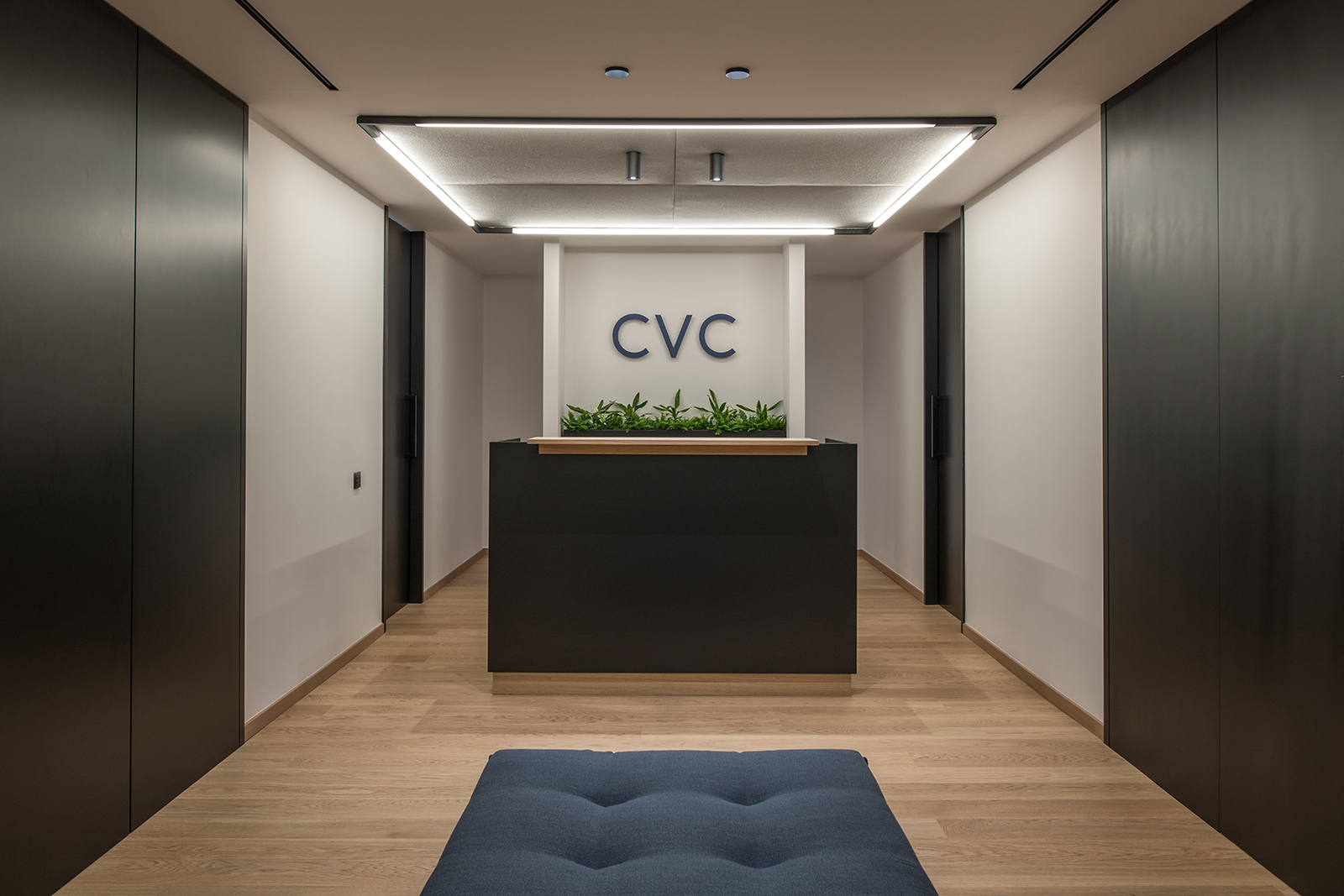 The interior architecture is mainly characterized by the simplicity of a black and white color palette, while the continuous mat natural oak floor surface also becomes a prominent element bestowing the whole space with a sense of warmth. All integrated architectural elements, from lighting fixtures to in built furniture and equipment are intentionally simple, linear and geometric in design.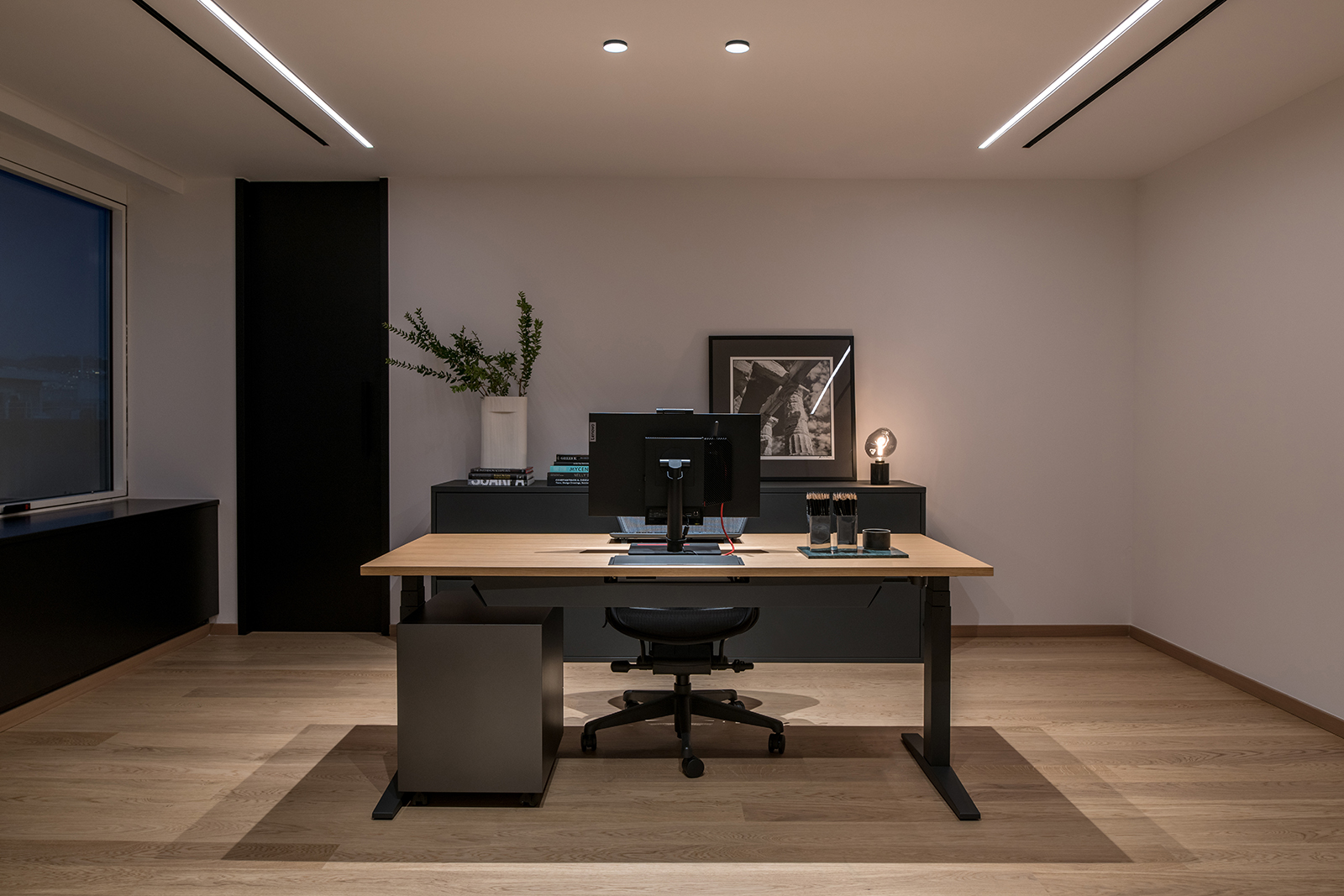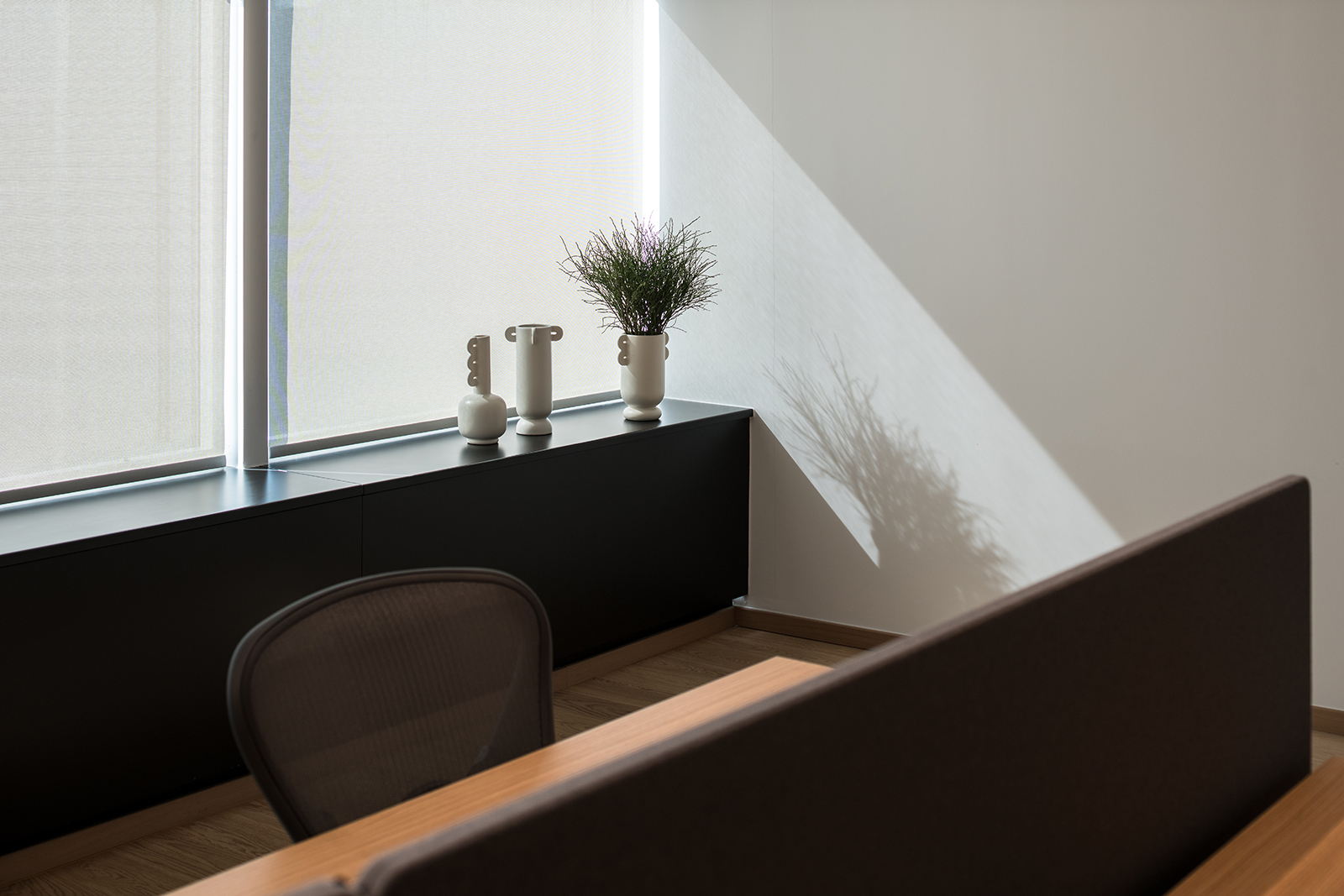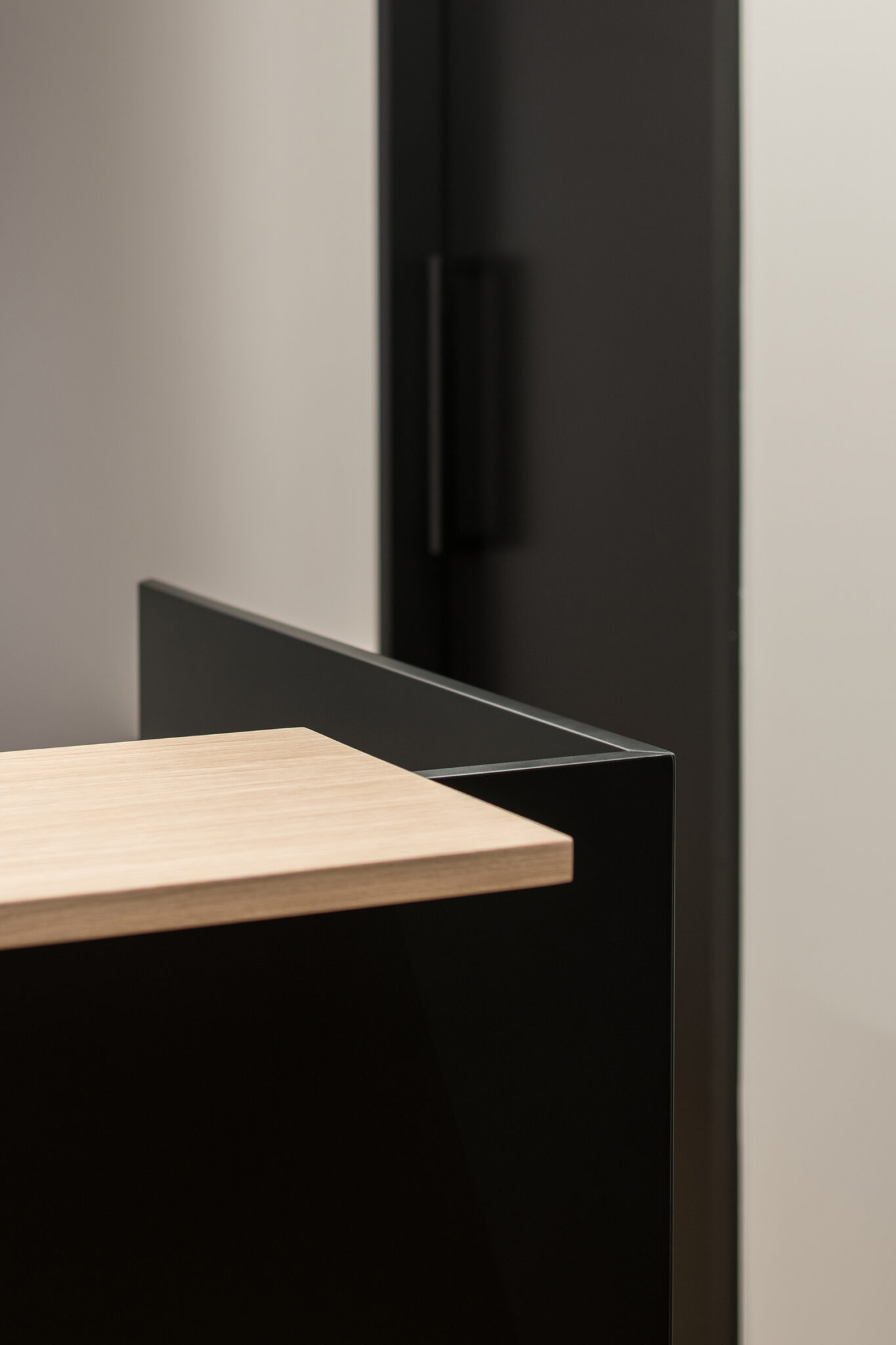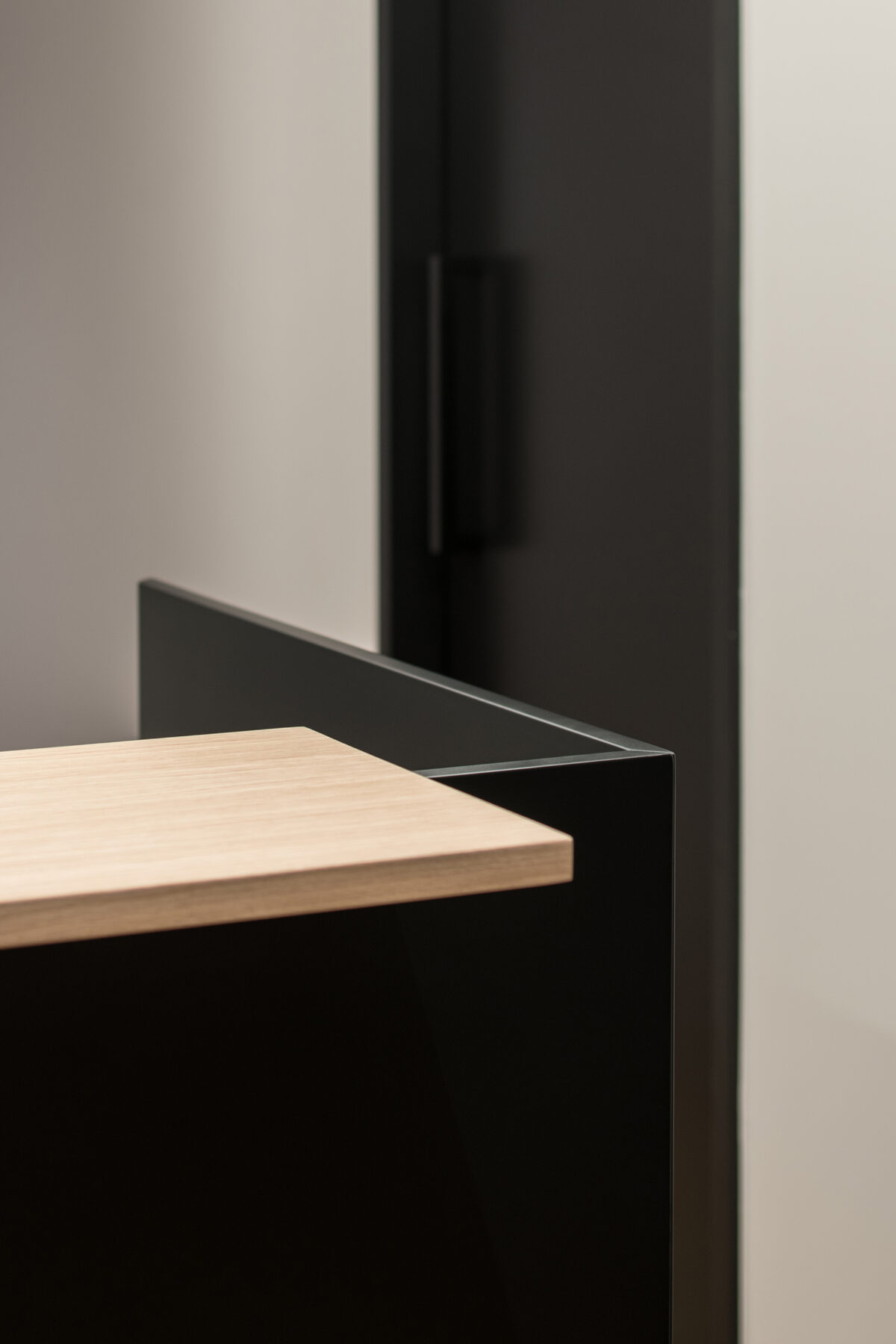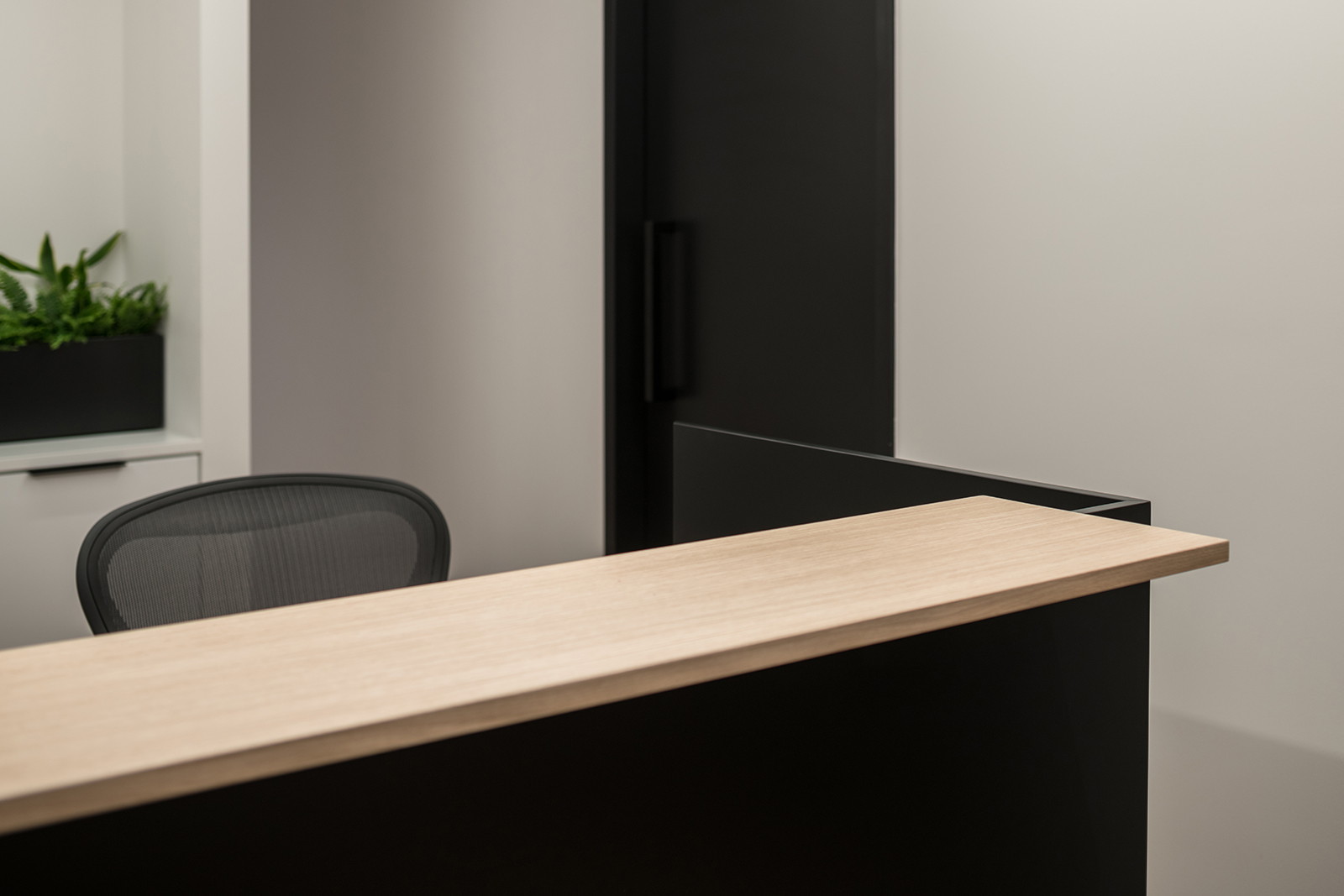 The aim is for the interior to exude a sense of simplicity, cleanness and harmony, devoid of any unnecessary visual detail.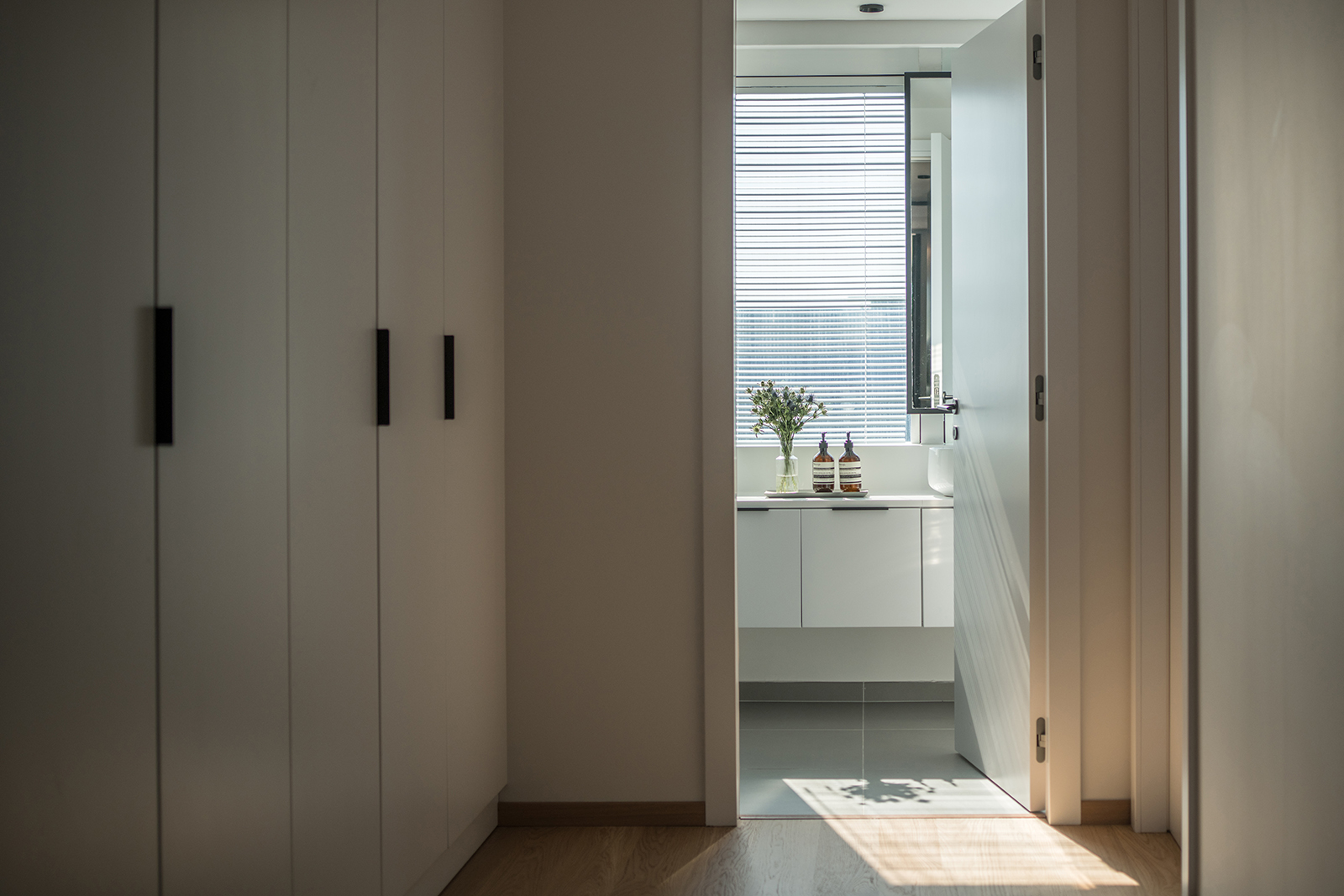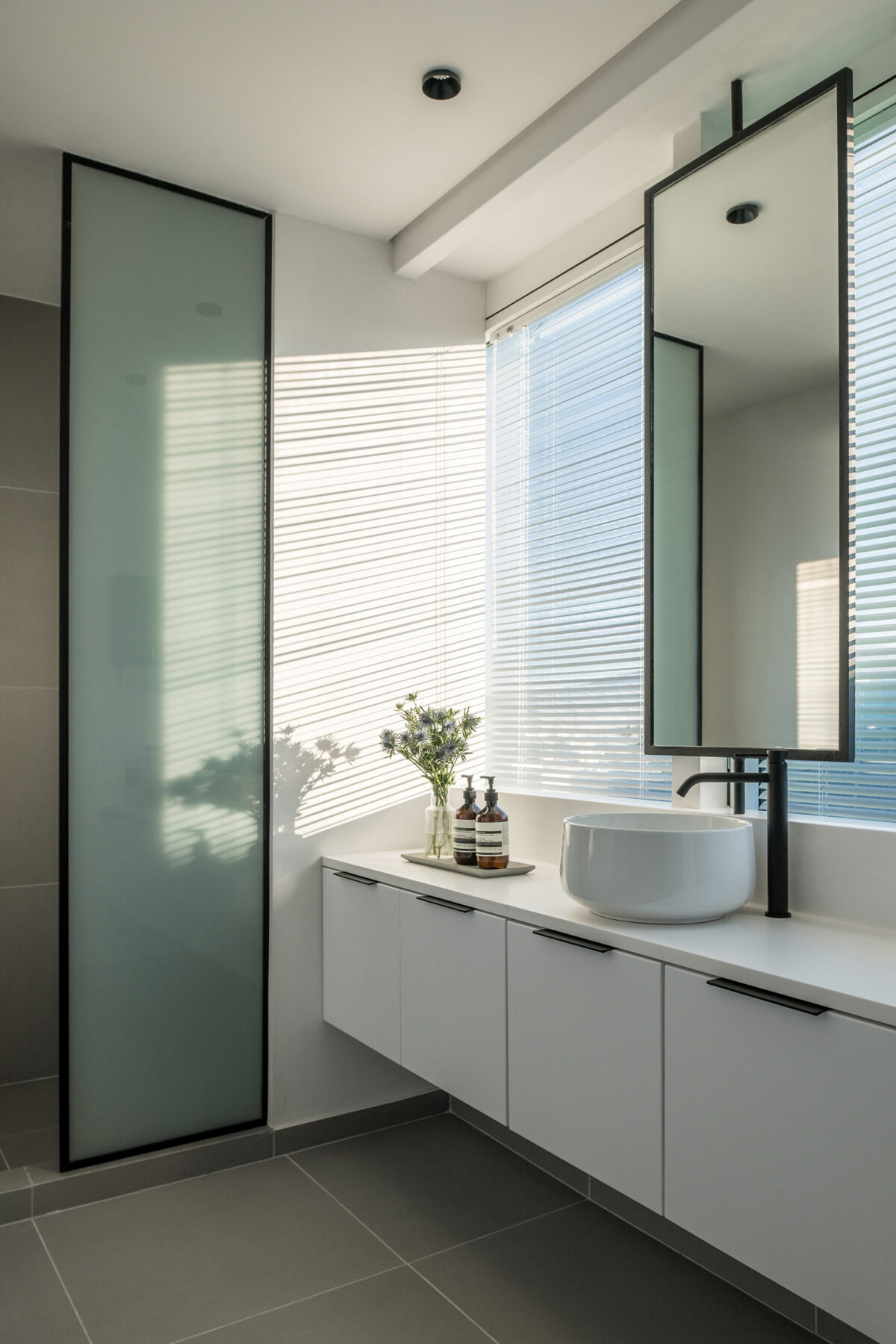 Facts & Credits
Project Title  Office Space Renovation in Maroussi by Anastasia G. Filippeou
Project Type  Renovation
Architect  Anastasia G. Filippeou
Electromechanical Design  Dektis Consultant Engineers S.A – Ioannis Ladopoulos
Electromechanical Design Team  Theofanis Prevezanos, Stylianos Manoussos, Ioannis Vrettos
Lighting Design  LUUN
Construction & Project Management  ΕΤΑΚΑΤ
Photography  Giorgos Sfakianakis
Surface Area  230m²
READ ALSO:
Design Library by Kalotaranis