"Office building in Vrilissia project" by Charis Athanasopoulou, and Athina Theodoropoulou is among the selected projects nominated for the Architecture Award competition of the Hellenic Institute of Architecture. Sponsorships, communication, and public relations management curated by the Design Ambassador. 
The committee met on September 5, 2022, and thoroughly discussed the architectural projects submitted and completed during the 2017-2022 five-year period. Of the 97 entries submitted, 11 qualified for the next phase of the competition.
-text by the authors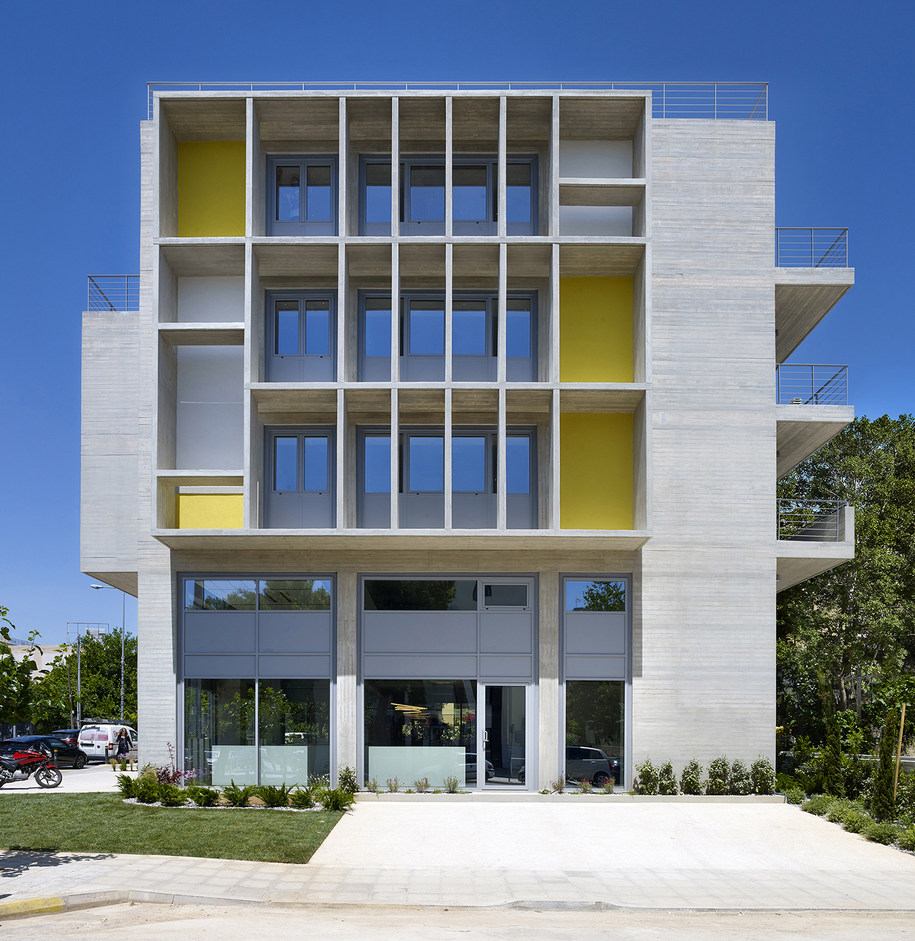 This small commercial building, situated in a northern suburb of Athens, features a ground-floor store with a loft and basement and three office floors. One of the main requirements from the beginning of the project was to provide a layout of multi- functional possibilities adapted to the needs of each user. Thus, it was designed as flexible open-plan floor spaces organized around a core of utility uses.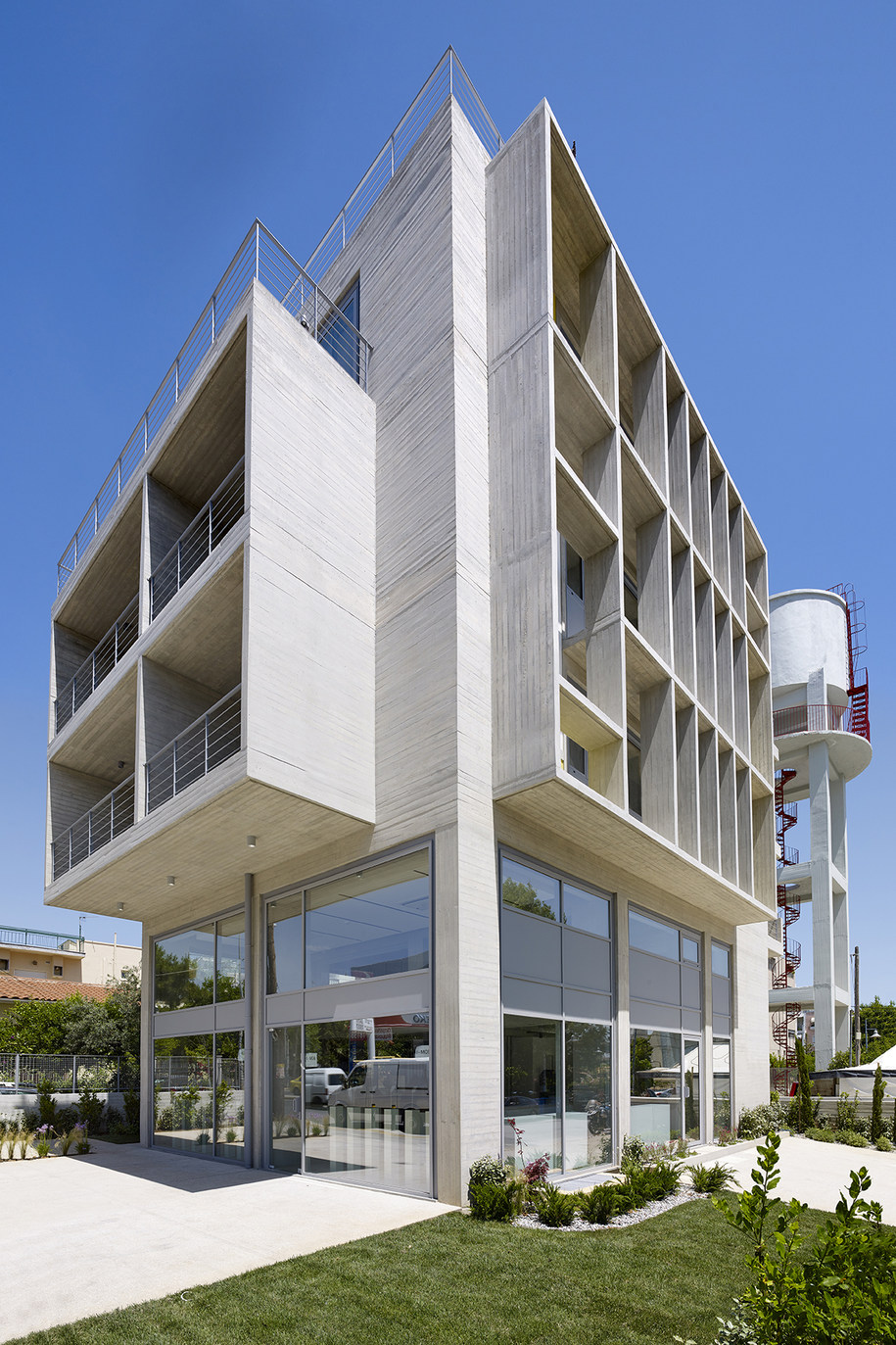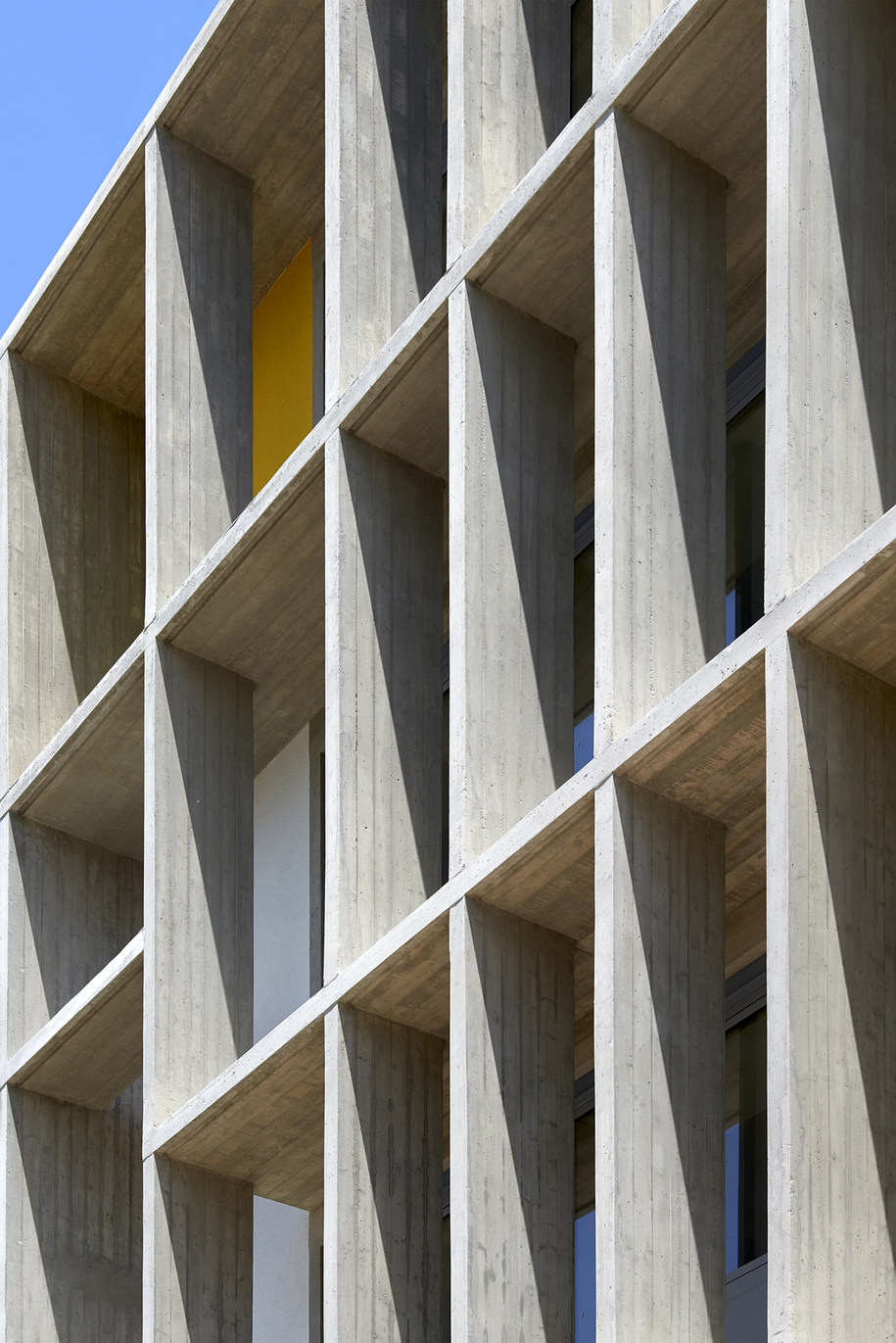 The site's corner position and the proximity of an old aqueduct allowed the opportunity to create bright spaces with a view. On the ground floor, large continuous glass facades are complemented by concrete structure elements blurring the public-private spatial divide to accommodate retail. On the upper floors, the use of protruding volumes was employed in order to create a smooth transition between the urban space and the private offices.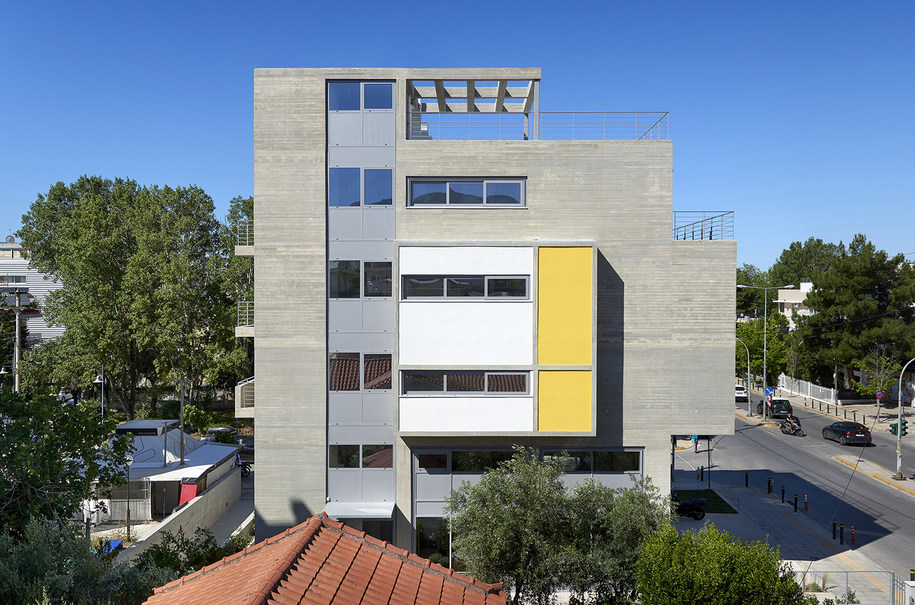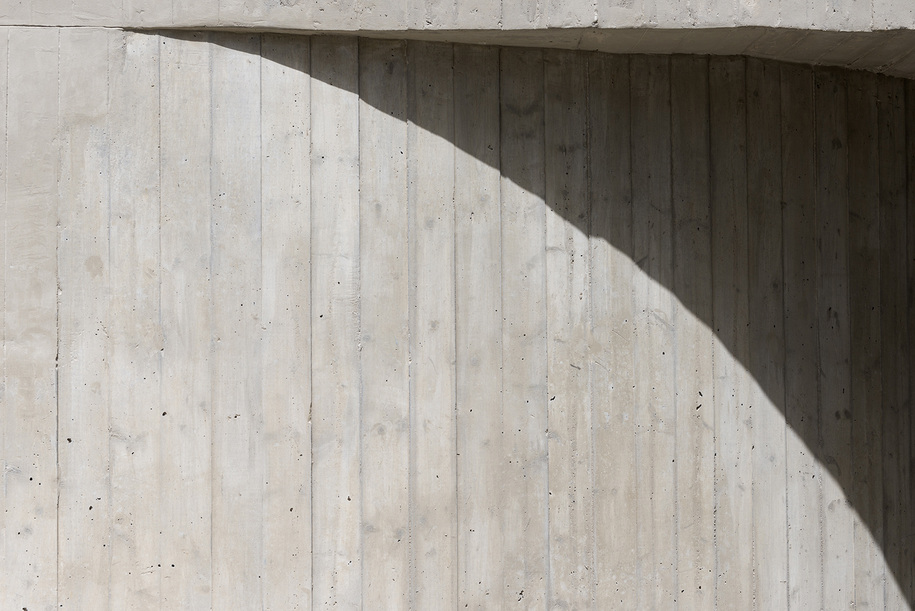 The concrete volume of the balconies, projected from the northwest facade, protects the glass surfaces while its frames create covered semi-outdoor spaces, a filter between exterior and interior. Respectively, the southeast balconies shade without obstructing the view of the imposing aqueduct. On the southwest facade, a projected concrete structure, complemented by glass and colored plaster walls, creates a second shell, which explores a dialectical relationship with the city as the movement of the sun forms patterns of sunlight and shade across space.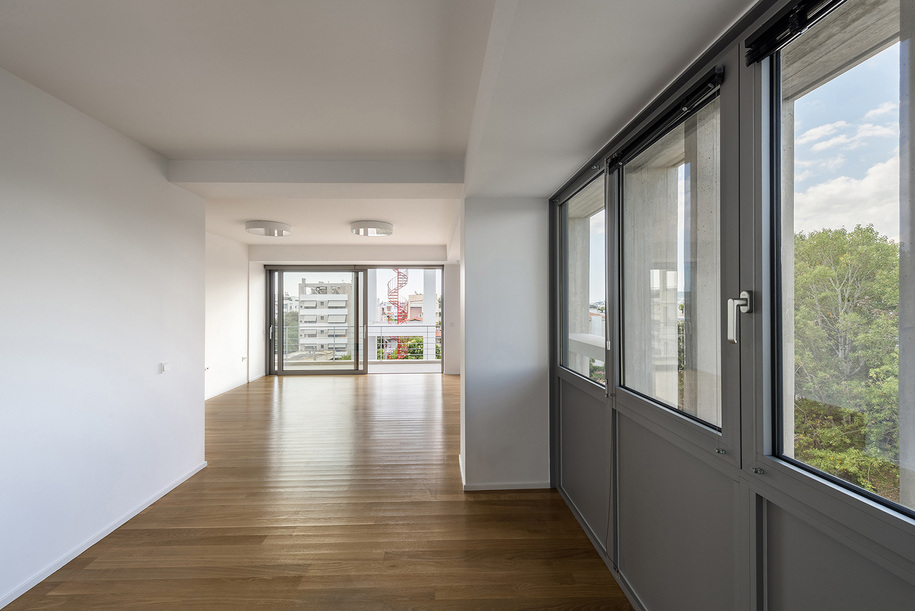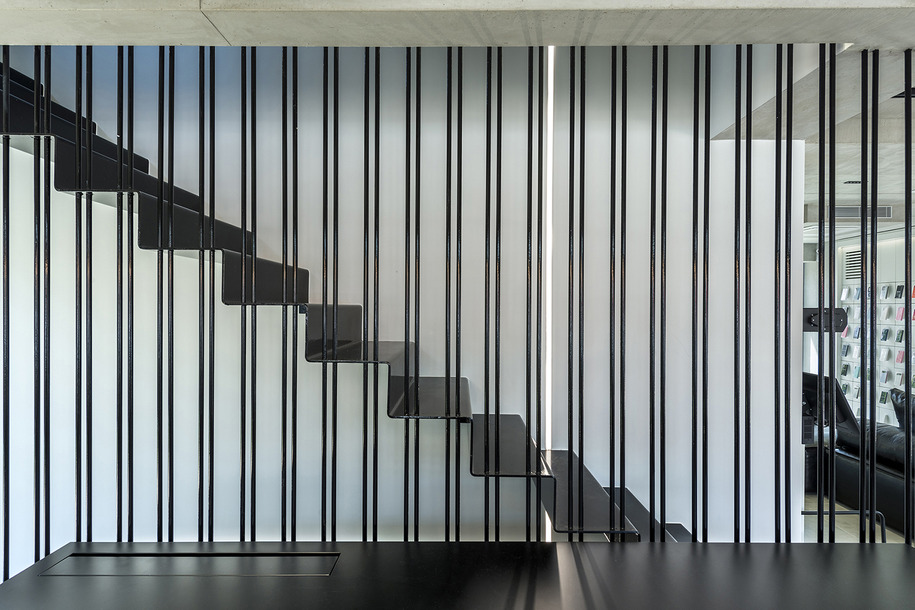 On the northeast side, the higher staircase volume and the rectangle "bay window", complete the simple geometry of the raw concrete structure with elements of glass, metal, and vibrant color.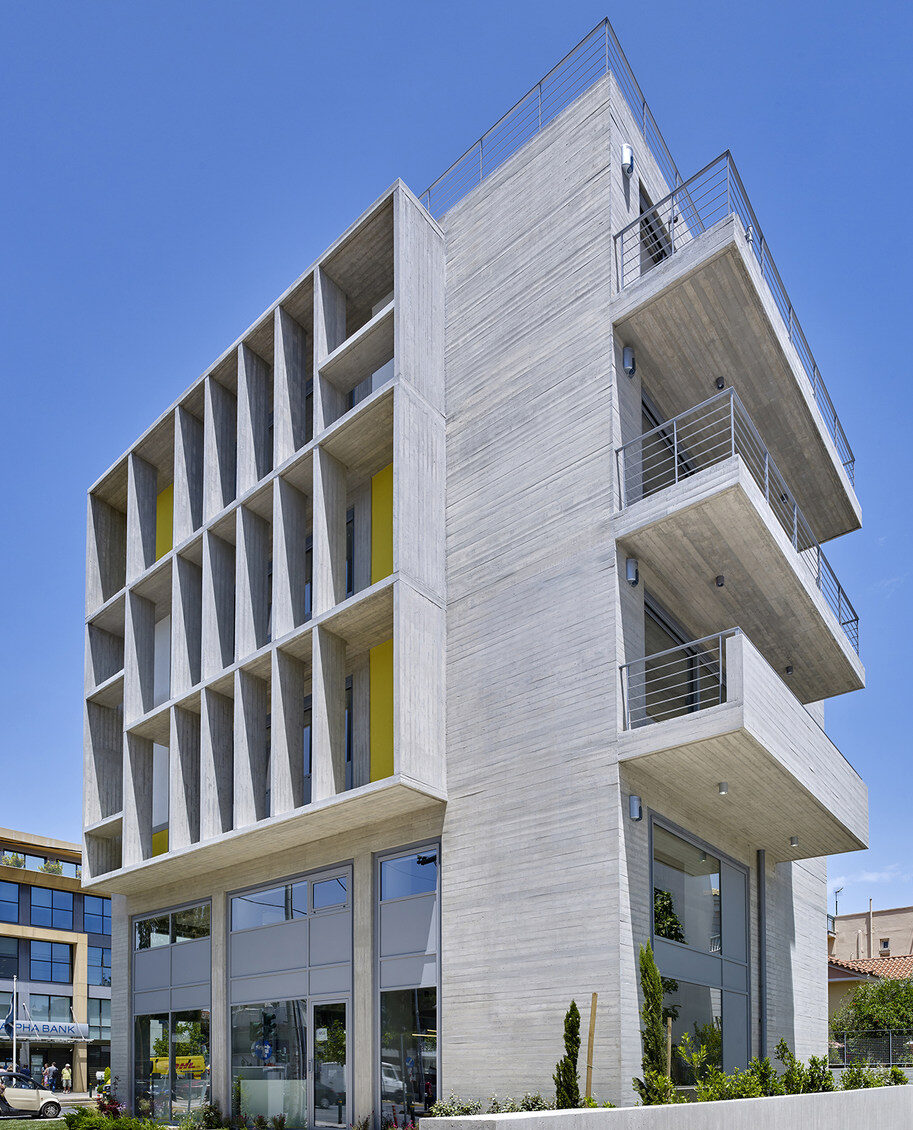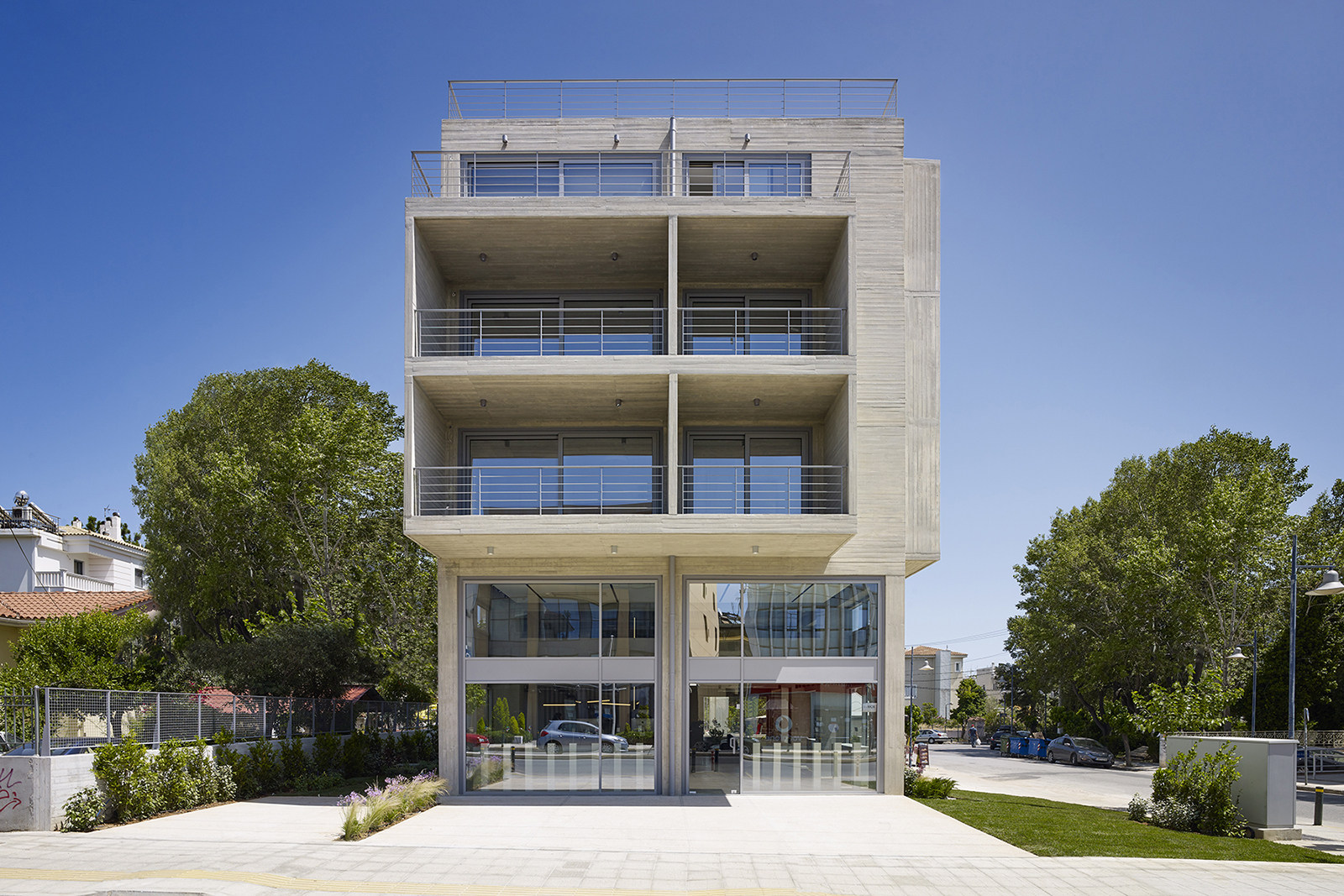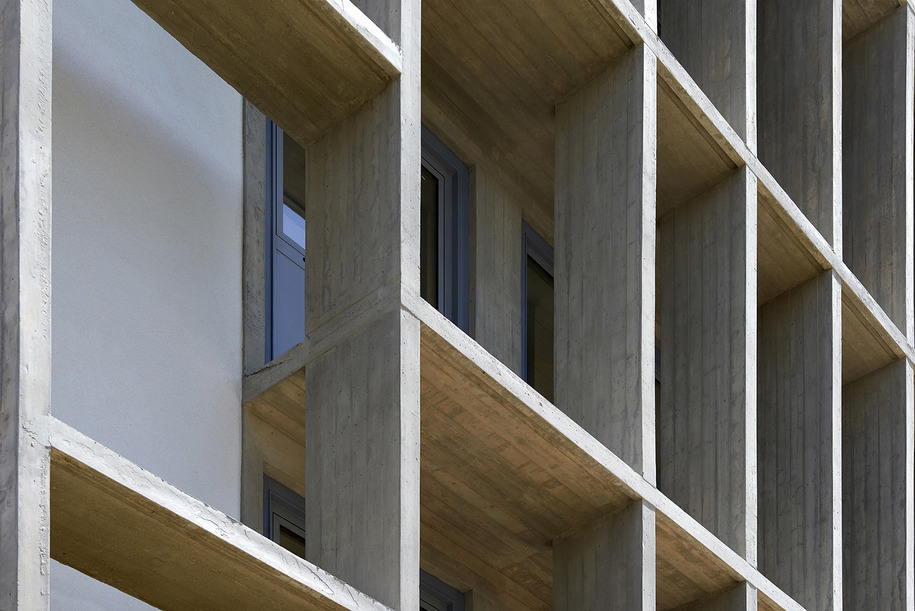 Plans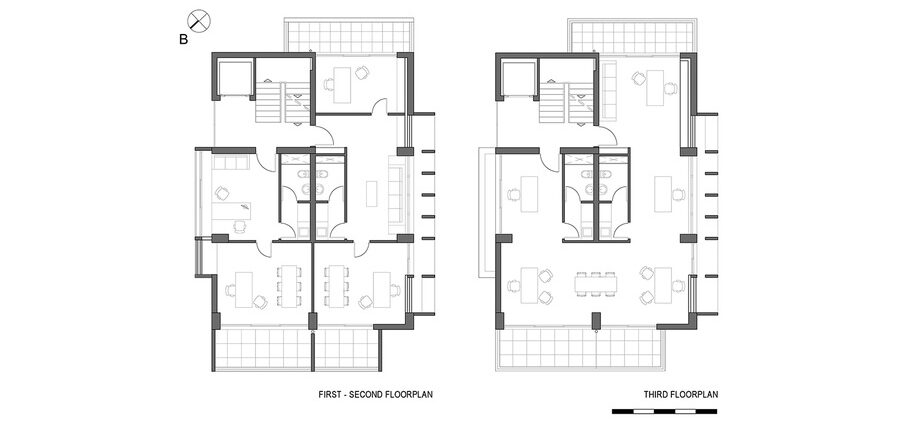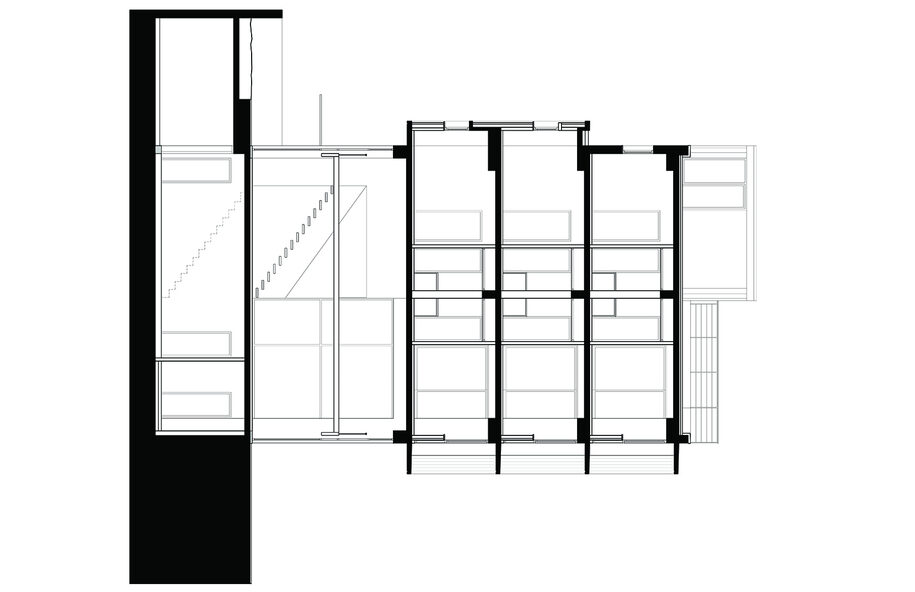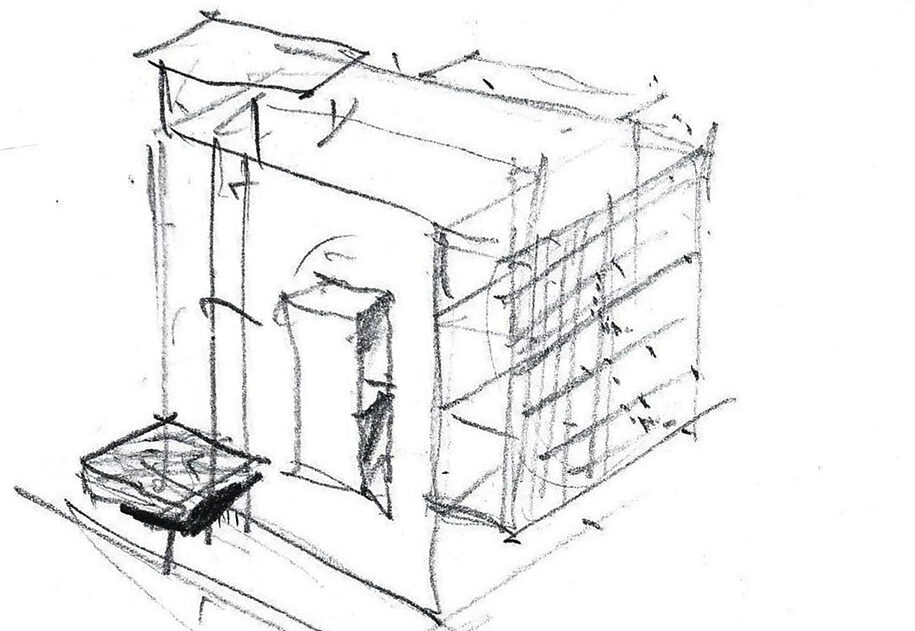 Credits & Details

Project title Office building in Vrilissia

Architects Charis Athanasopoulou, Athina Theodoropoulou

Structural engineer Pavlos Malandrakis

Electical & Mechanical engineering Dektis Consultant Engineers S.A.

Construction Eurohome-A. Athanasopoulos

Landscape architecture Eva Papadimitriou

Photography Yiorgis Yerolymbos

Year of design 2017

Year of completion 2020
READ ALSO:
Books are not dead! How book publishing can elevate your business game?