The restaurant is enclosed in an opaque cube and rises 15 meters high above one of the most heavily trafficked highways in Guatemala City. Its neutral exterior is studded with cars which acts a kind of roadside icon, putting a smile on the faces of drivers as they quickly pass or eternally idle in a traffic jam. The project was designed by Taller KEN.
-Text provided by the authors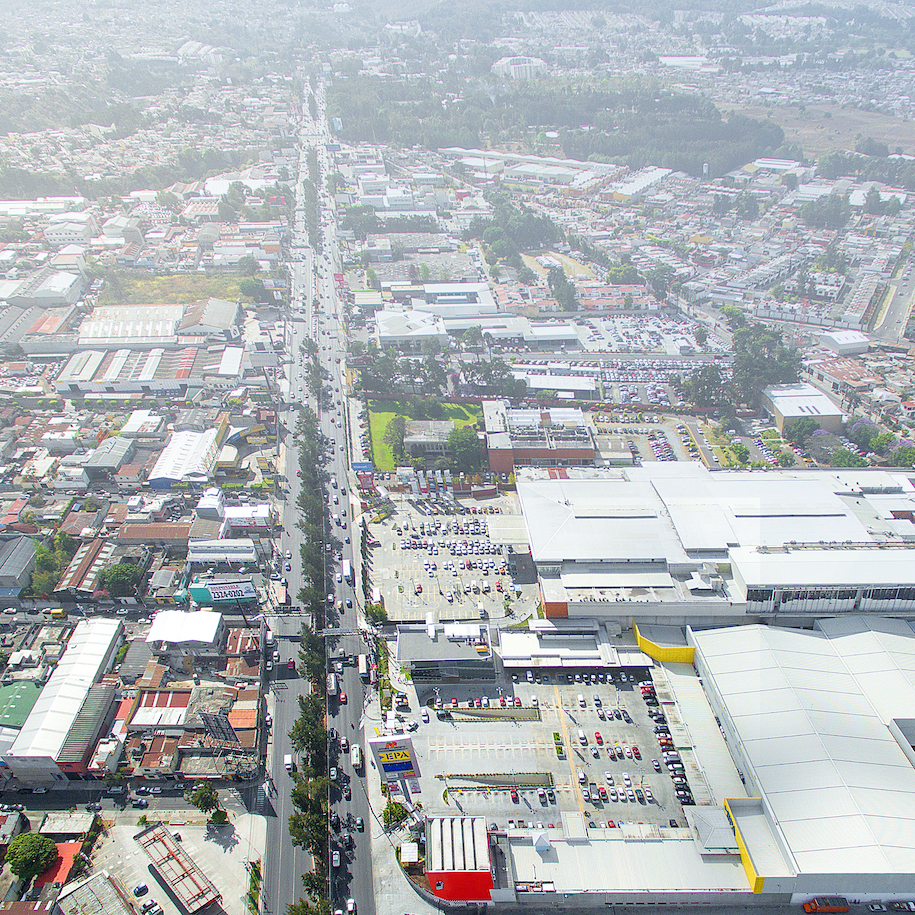 The eye-catching sculptural box is meant to act as a way to address the shared space of buildings and public realm concerning interests and priorities. In this spirit, this project provokes user or even the casual viewer to rethink their relation to the nature of the build environment.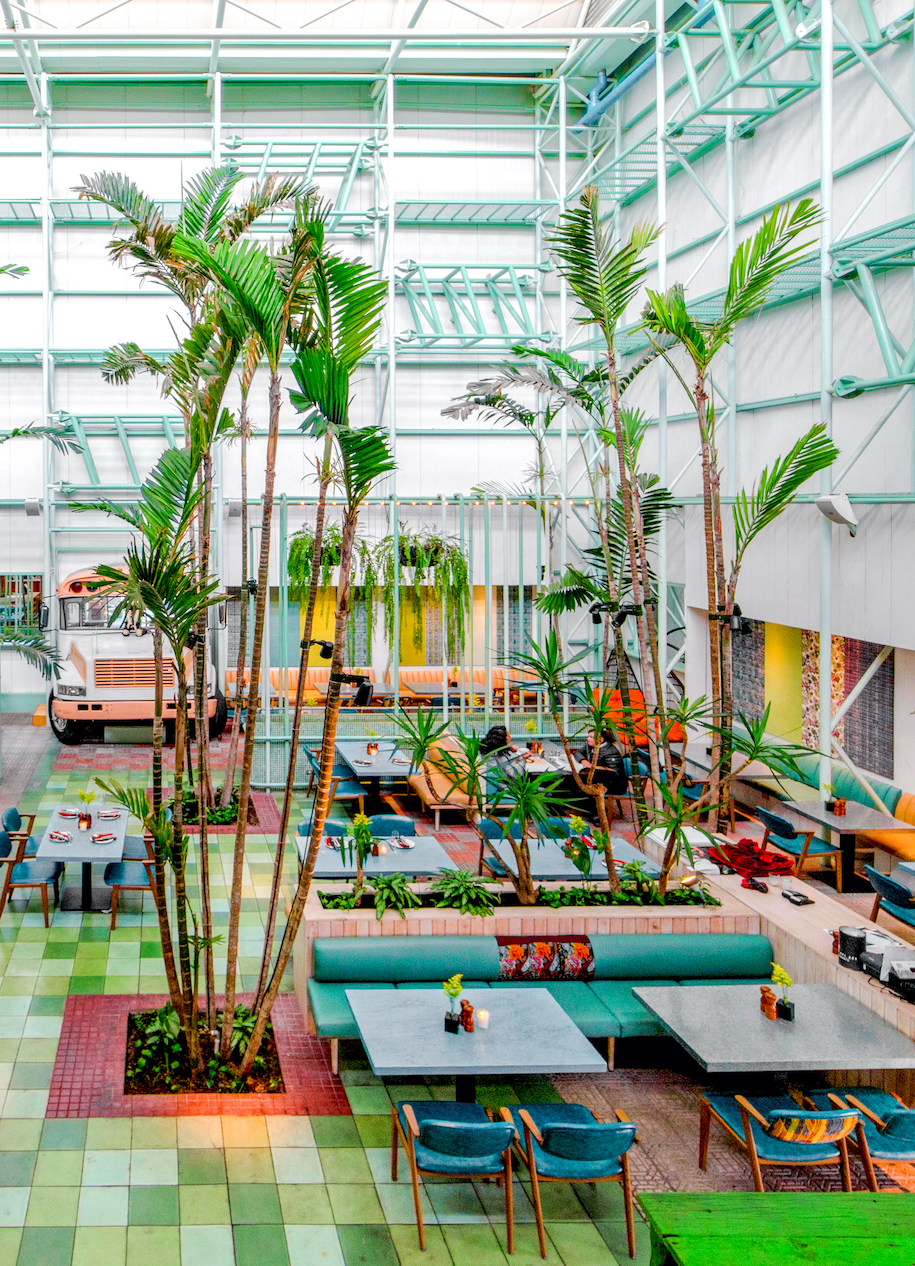 By contrast, the interior is layered with textures and colors, serving as a kind of oasis. Functioning as a kind of greenhouse, the central space is illuminated by sawtooth skylights, complimented by passive cooling. Rainwater from the roof is collected in giant blue tanks and used to maintain the tropical planting.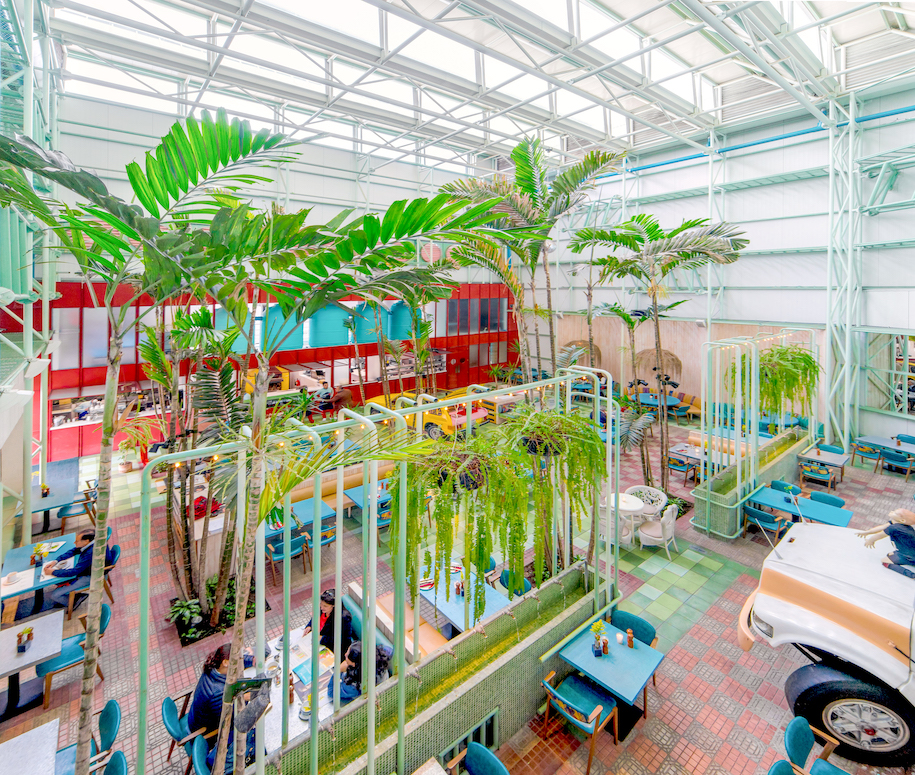 The sustainable approach to the interior is forward thinking about both technical elements, but also about blending the constructed environment with the natural.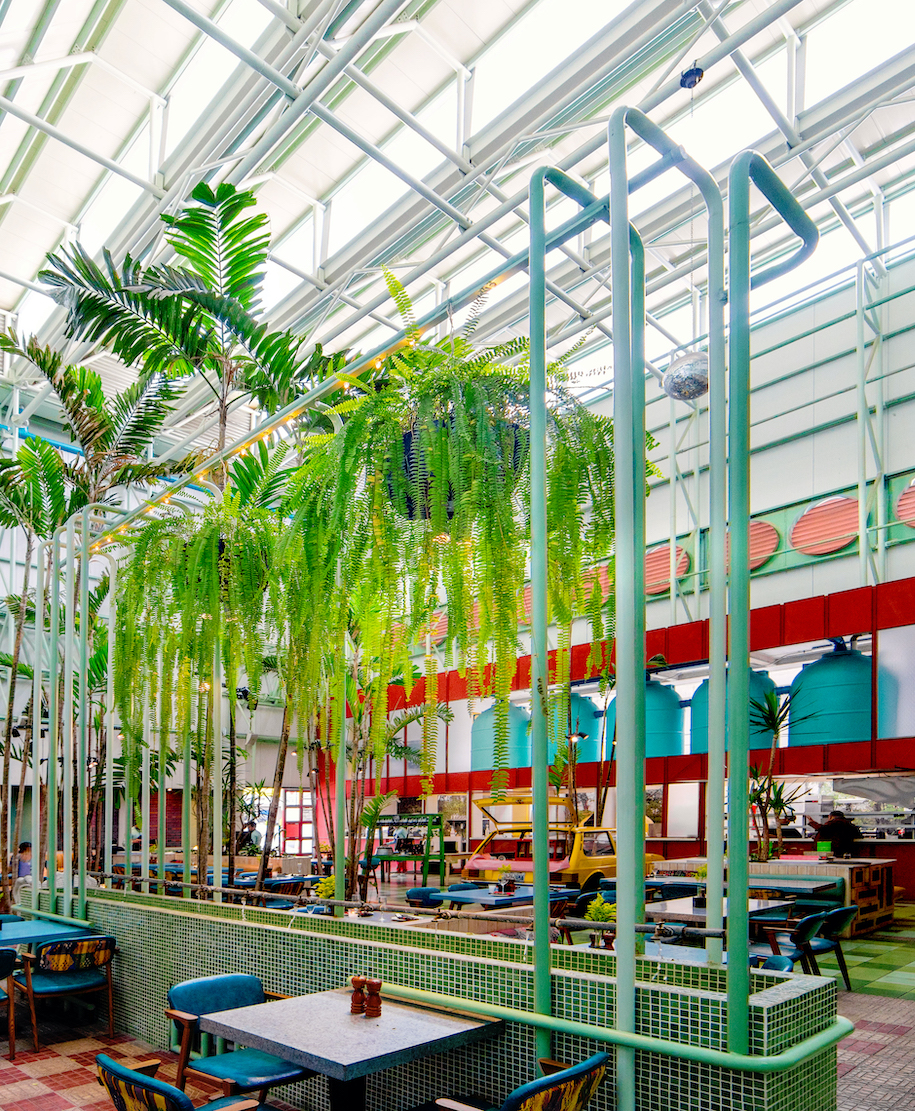 The use of natural planting in the project, which includes palm trees of five meters and Musgo (Spanish Moss) draped lights, is complimented by the cool tone of the vertical exposed structural and plumbing elements.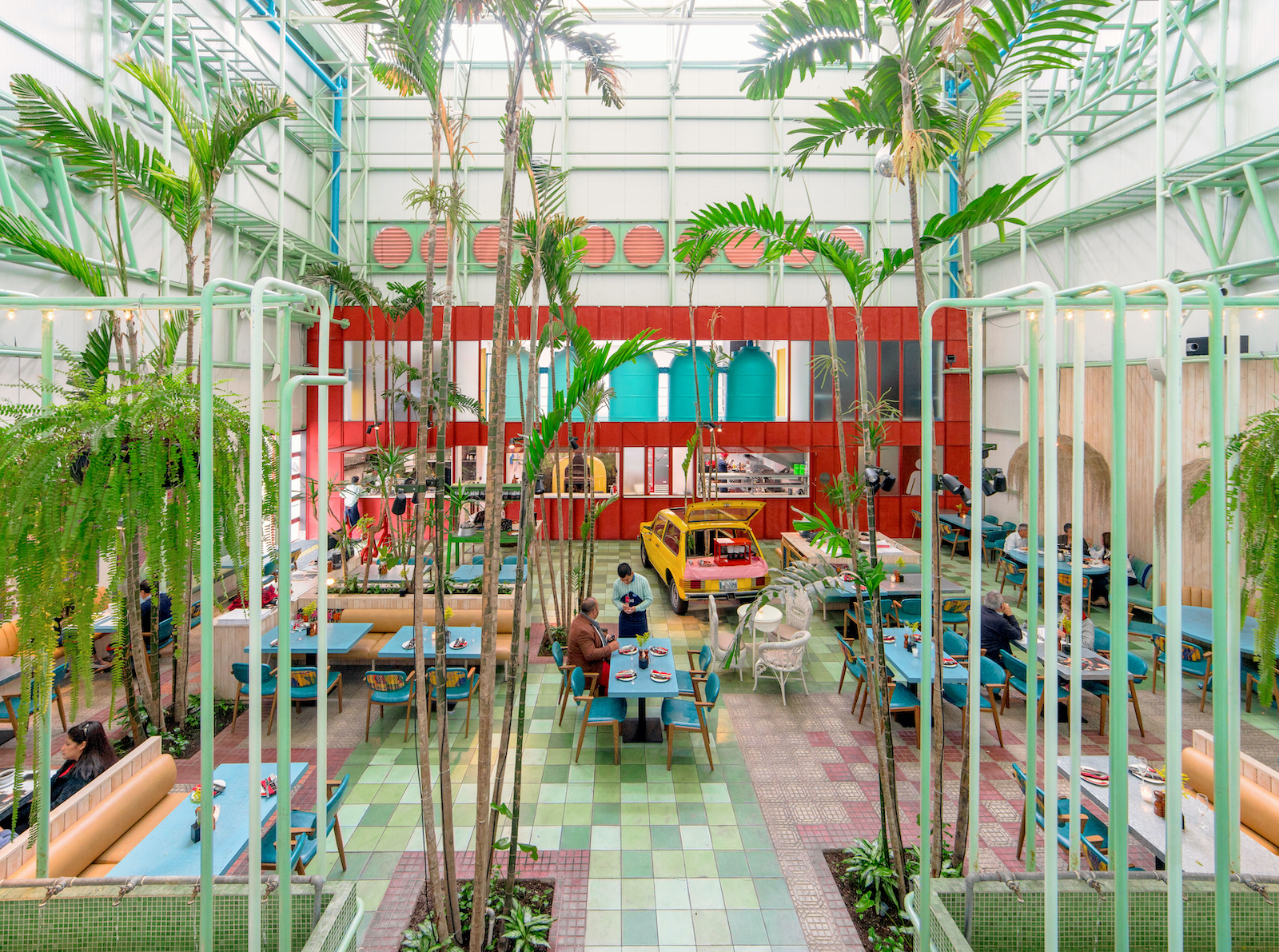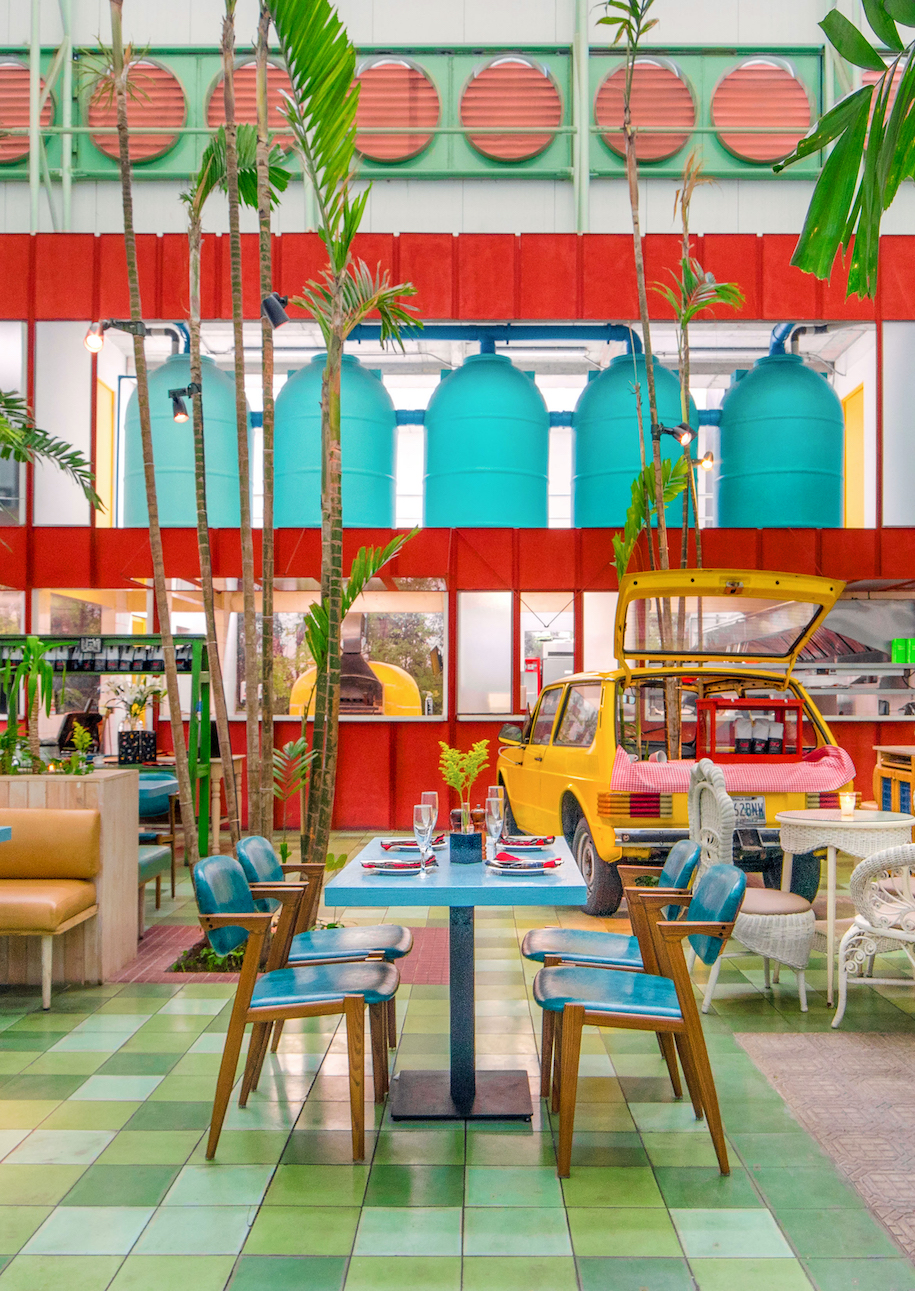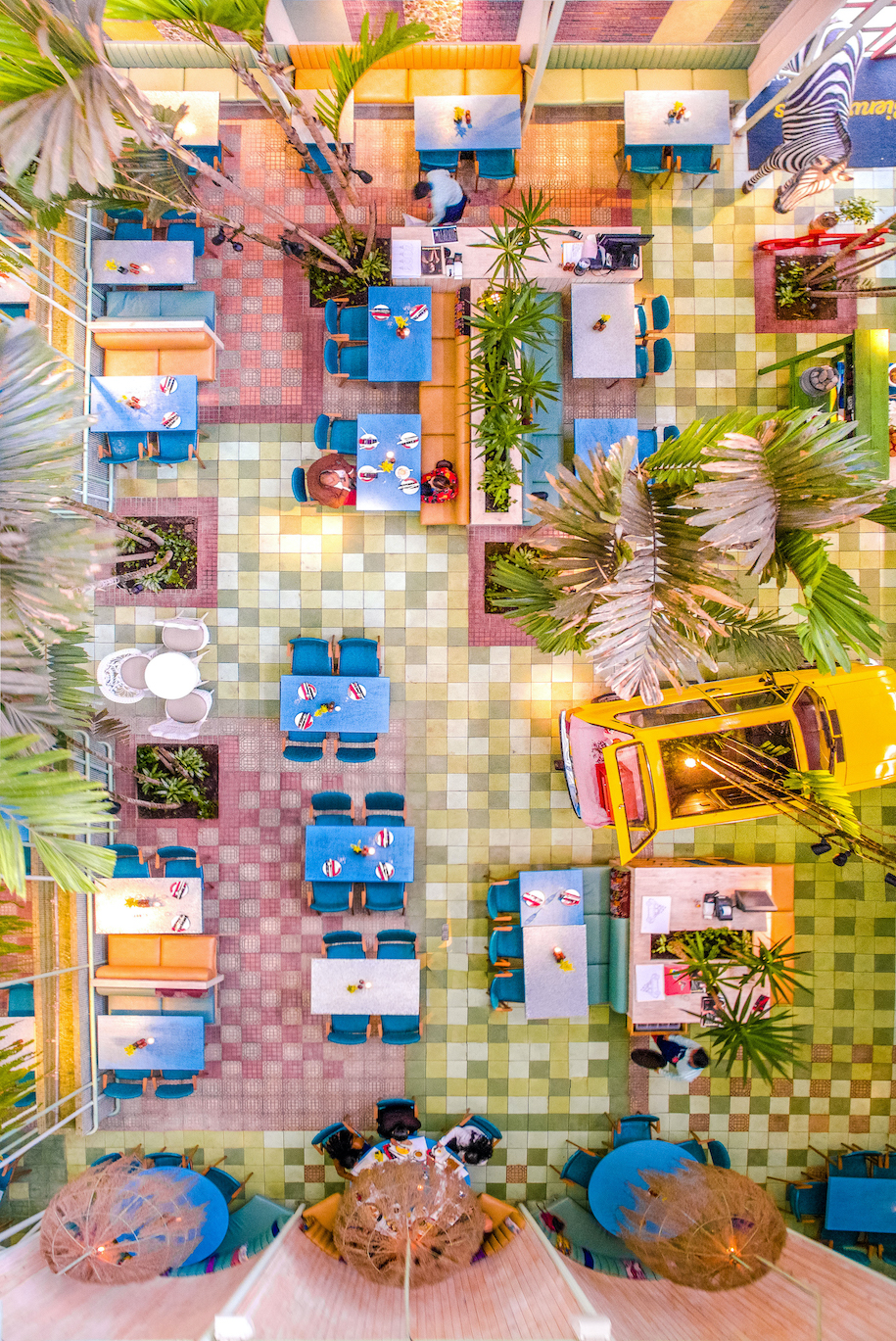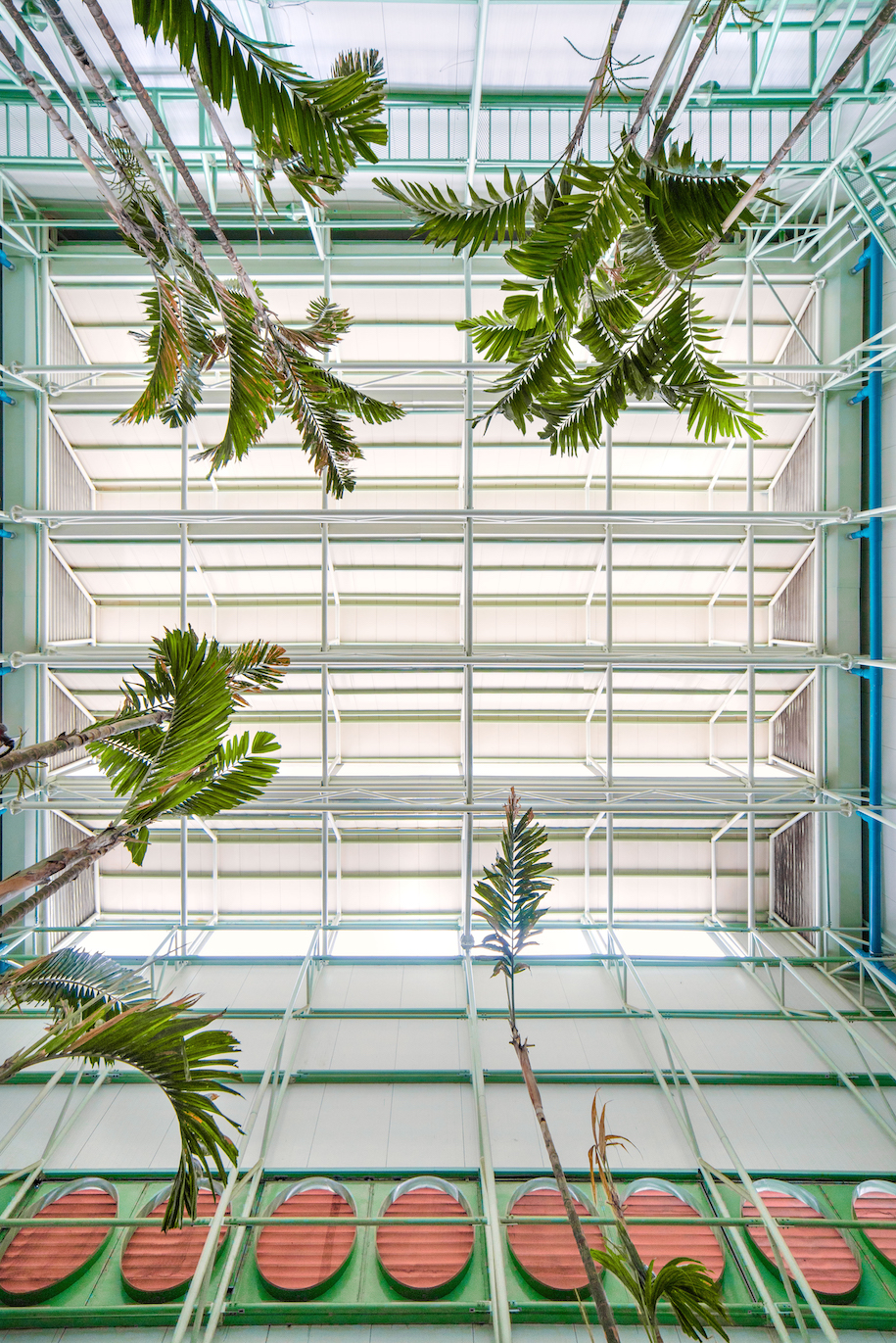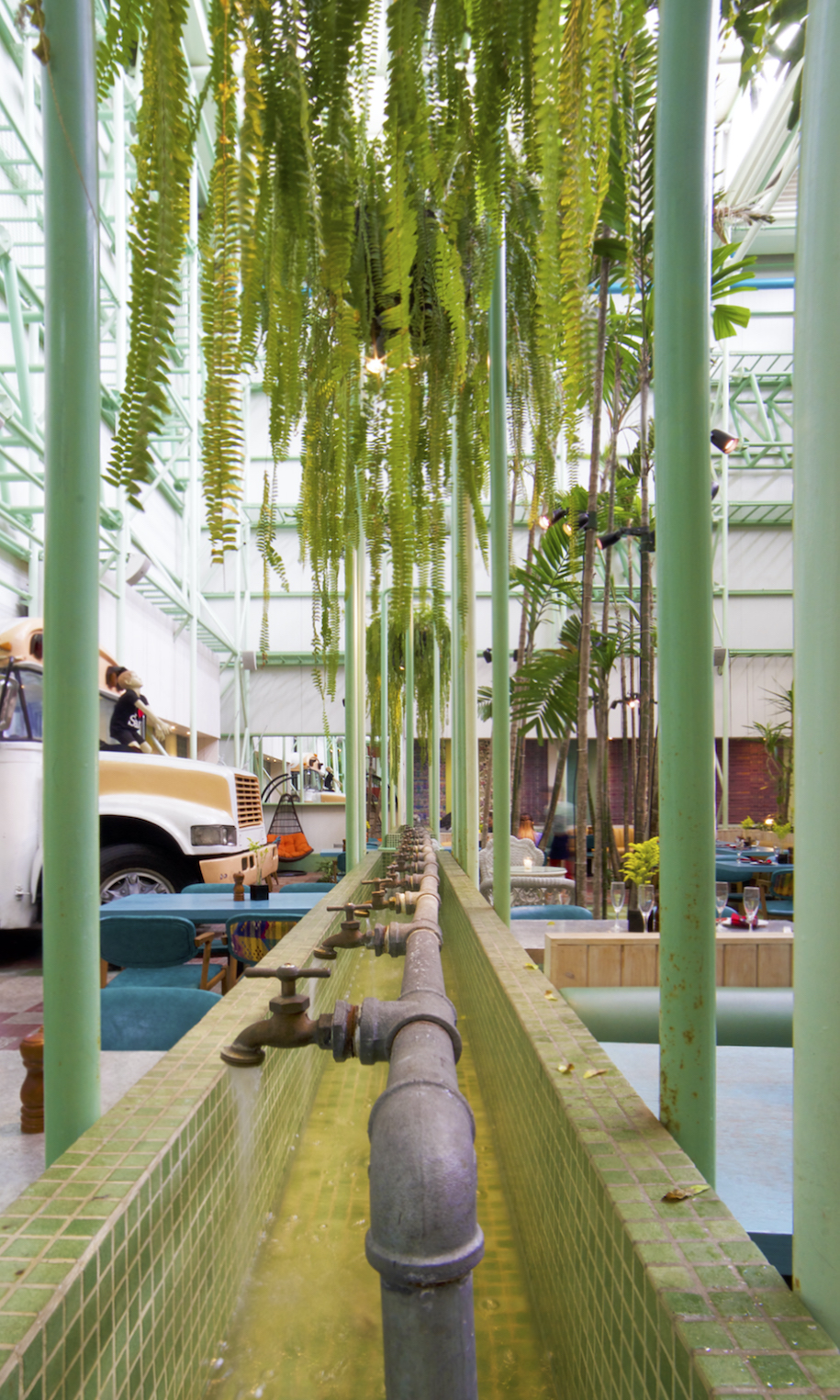 This produces a kind of heightened sense of nature curated like a garden. The space is straightforward and efficient, like an industrial warehouse or factory, but also made imperfect by the incorporation of furniture and other design elements.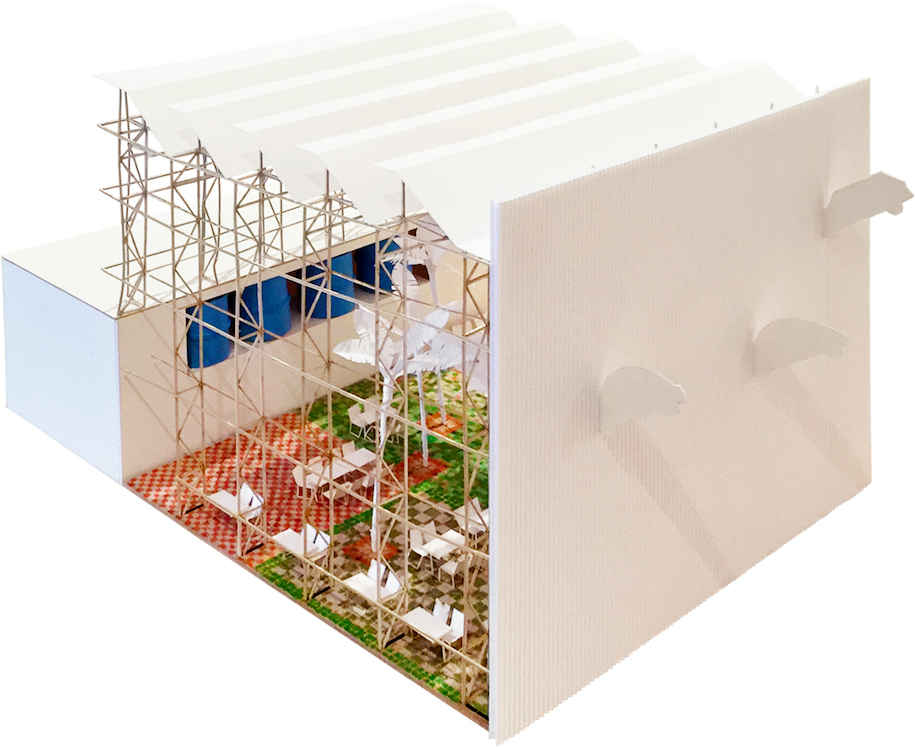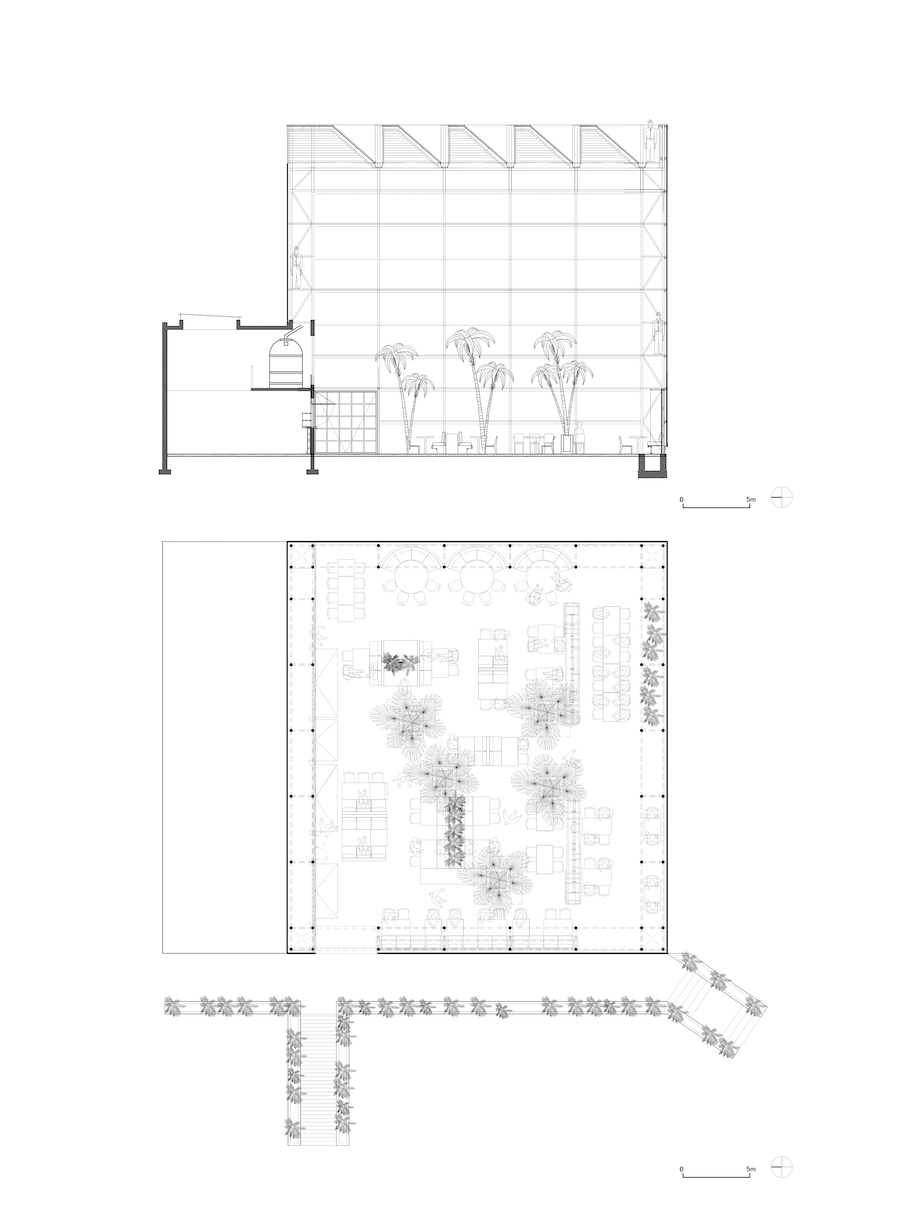 Facts & Credits
Lead Architects   Taller KEN: Gregory Melitonov, Ines Guzman
Project location  Guatemala City, Guatemala
Completion Year  2016
Gross Built Area  450 sqm
Photo credits  Marcelo Gutierrez             
Collaborators Corporation Merino S.A., Ingenia D y C, Desino y Dibujo, Perfecto Carpenteria  
READ ALSO:
Slab House | Bureau de Change