This bright-white house in Alicante by Spanish studio Fran Silvestre Arquitectos features an 18-metre-long balcony that stretches out towards the Balearic Sea. Fran Silvestre Arquitectos designed the structure as a single monolithic volume that nestles against the rockface whilst also projecting out towards the shoreline.
-Text description provided by the architects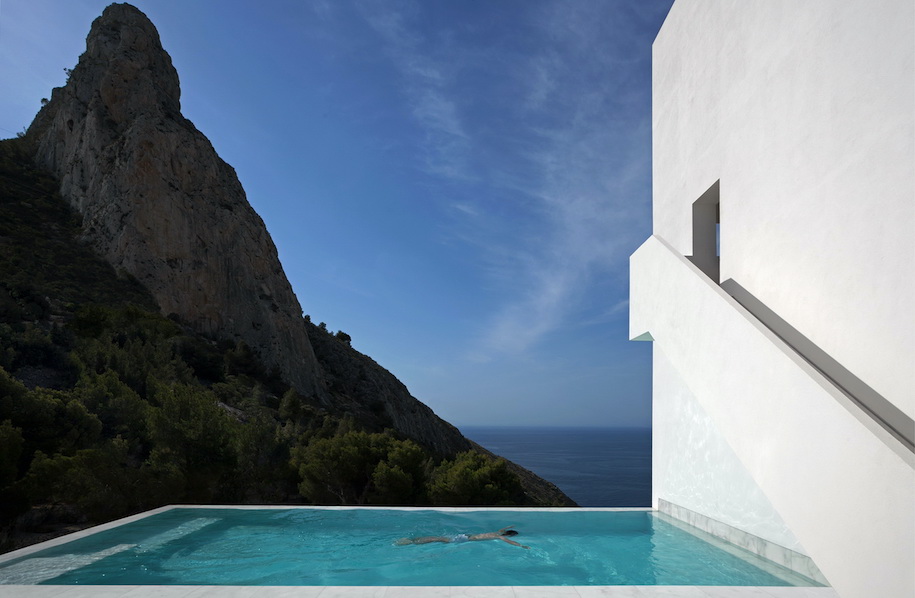 Due to the steepness of the plot and the desire to contain the house in just one level, a three-dimensional structure of reinforced concrete slabs and screens adapting to the plot's topography was chosen, thus minimizing the earthwork. This monolithic, stone-anchored structure generates a horizontal platform from the accessing level, where the house itself is located.
The swimming-pool is placed on a lower level, on an already flat area of the site. The concrete structure is insulated from the outside and then covered by a flexible and smooth white lime stucco. The rest of materials, walls, pavements, the gravel on the roof… all maintain the same colour, respecting the traditional architecture of the area, emphasizing it and simultaneously underlining the unity of the house.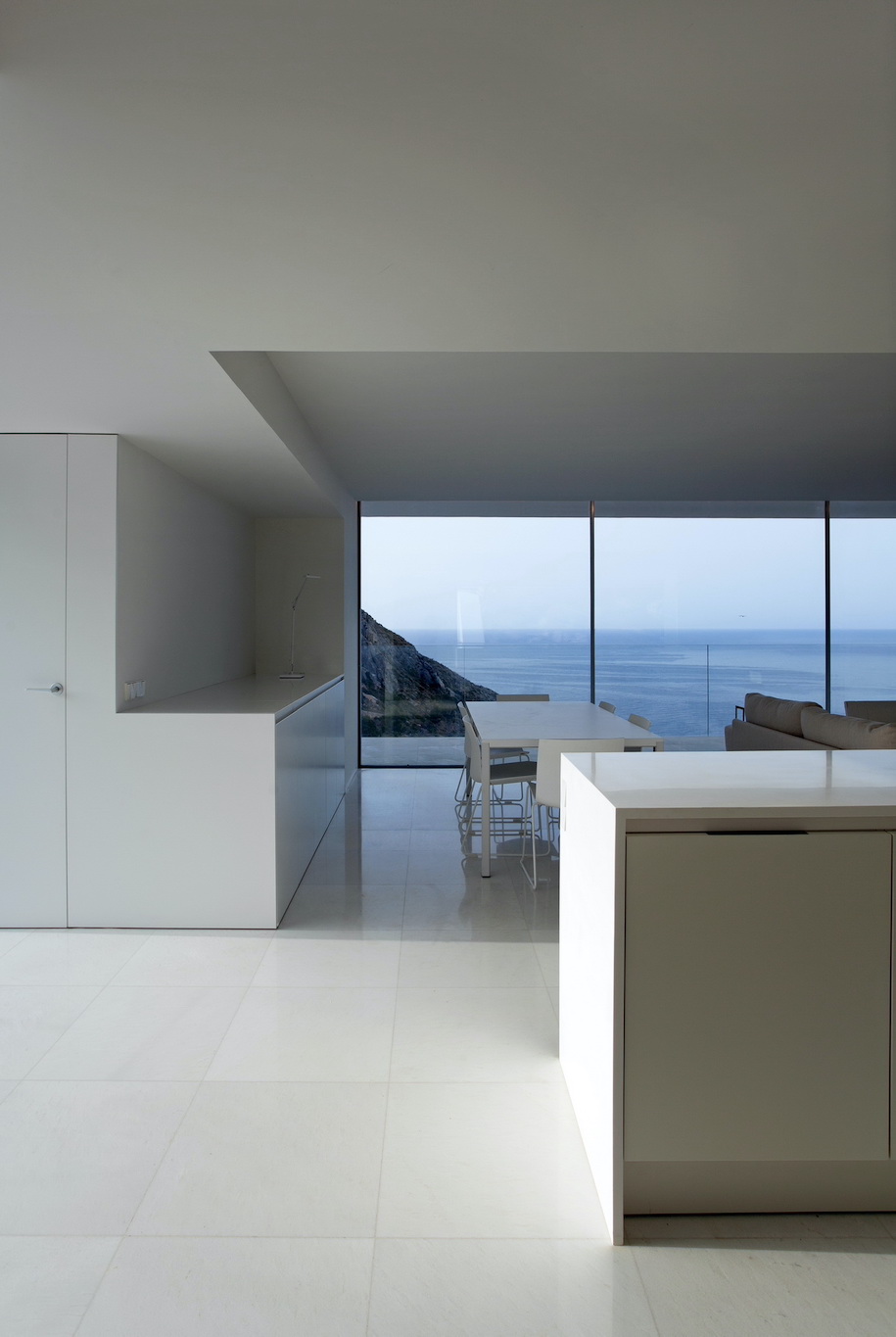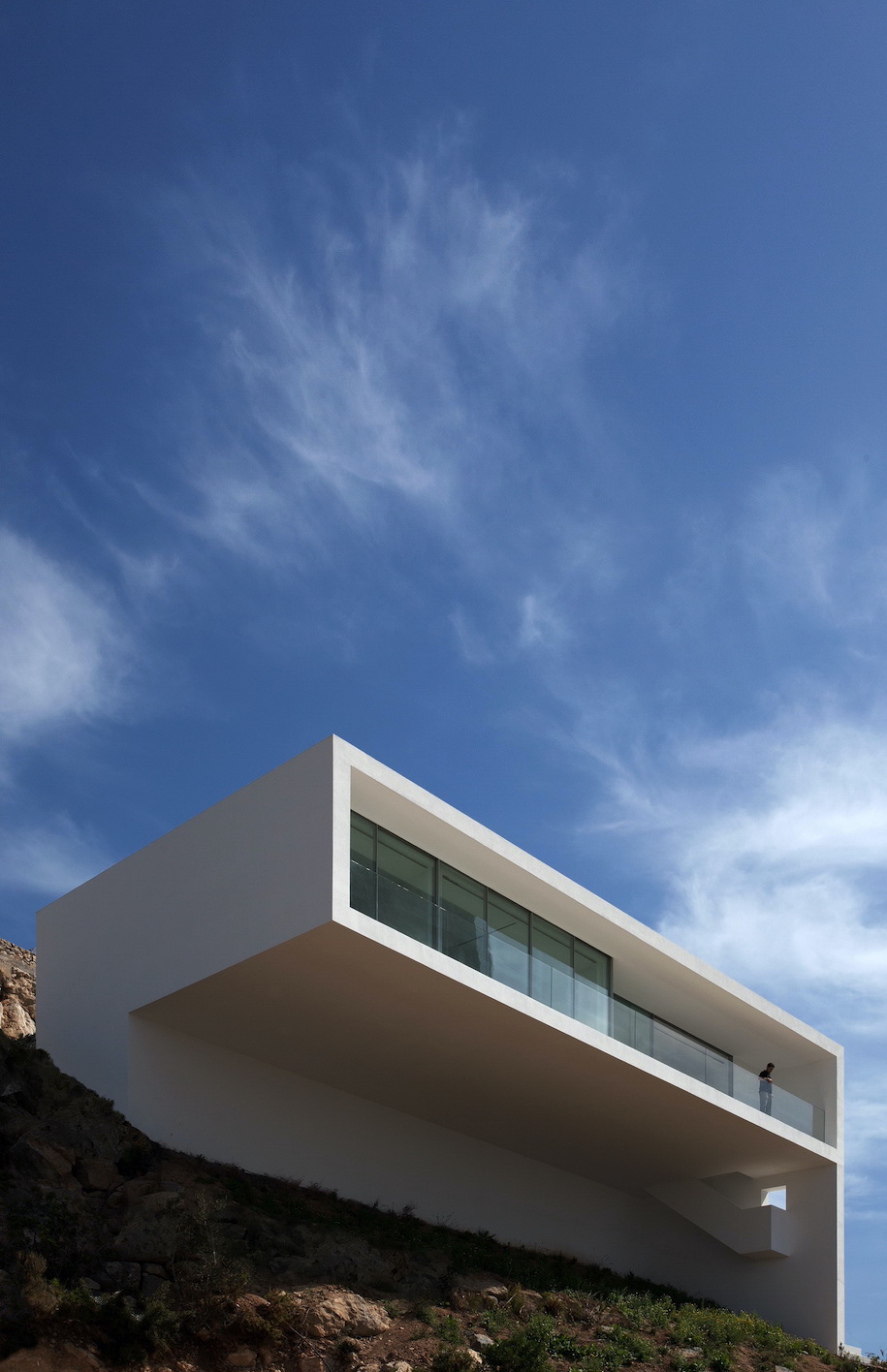 We like the virtue of architecture which makes possible constructing a house on air, walking on water…
An abrupt plot of land overlooking the sea, where what is best is to do nothing. It invites to stay.
A piece that respects the land's natural contour is set in it. 
Above, a shadow, the house itself, looking calmly at the Mediterranean.  
Under the sun, the swimming-pool brings us closer to the sea, it becomes a quiet cove.
In the inflection point, the stairway proposes a evocative path, a garden in the basement…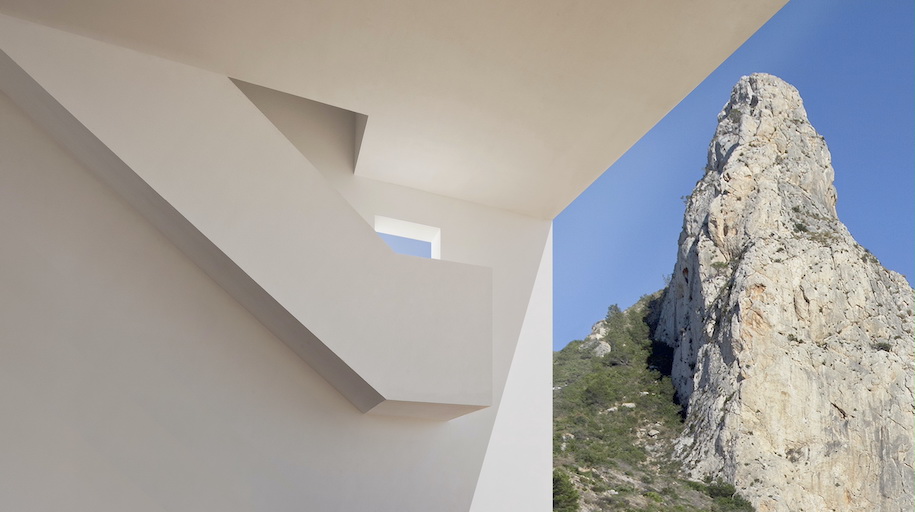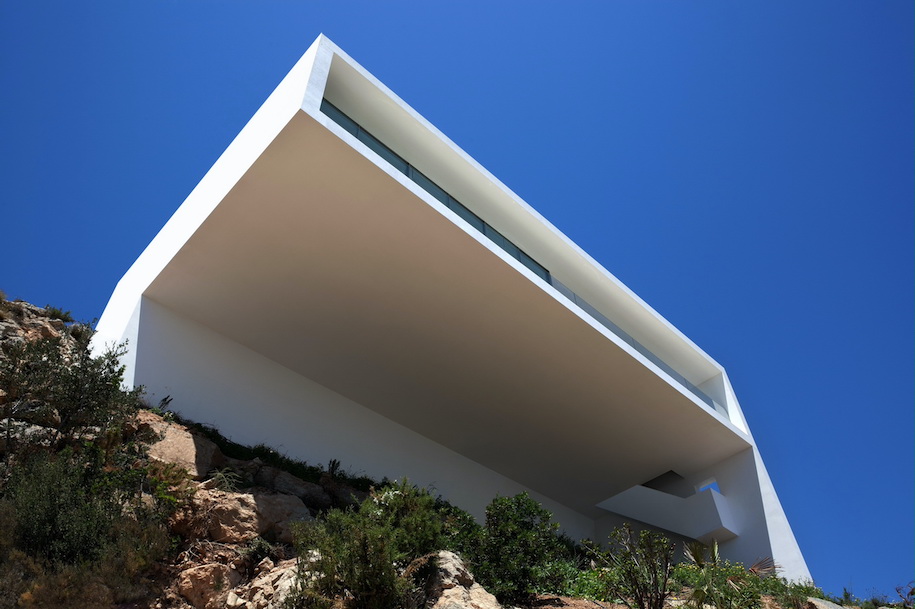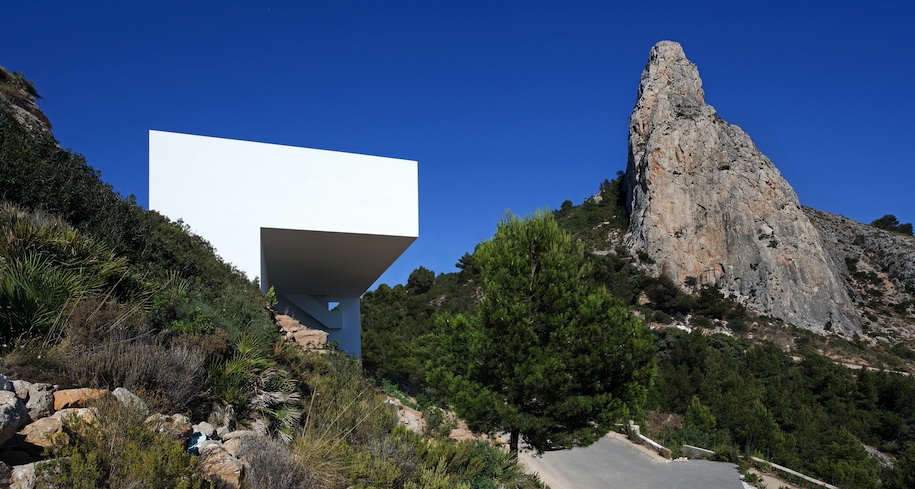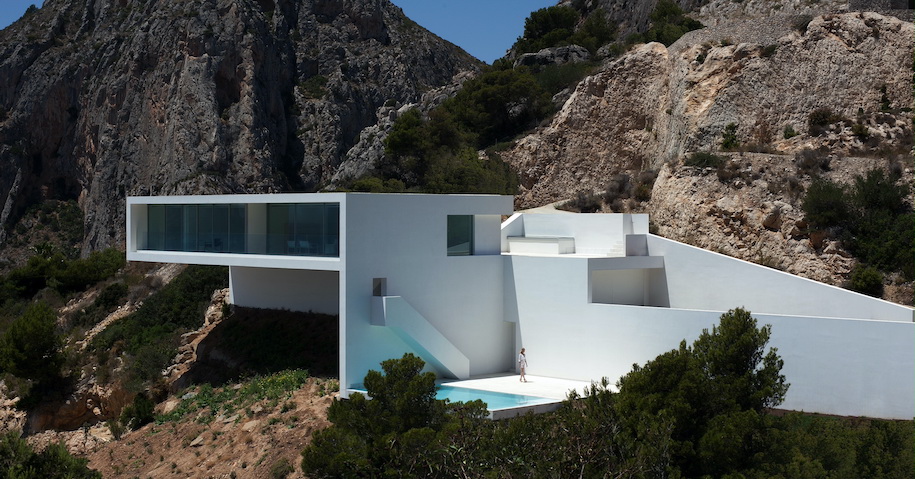 Sketches and models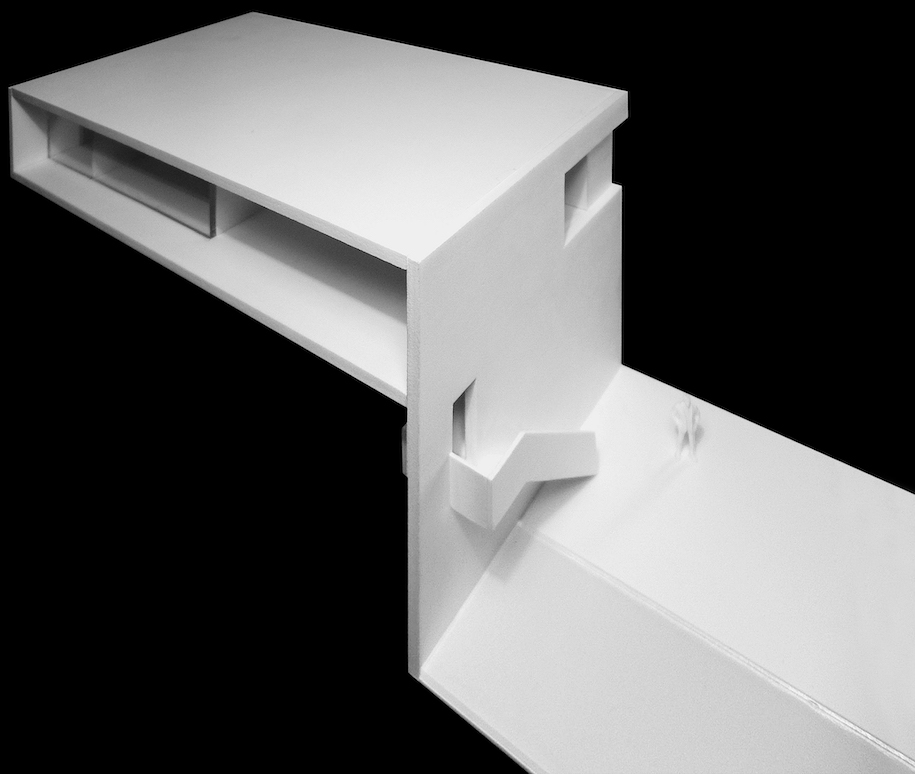 Facts & Credits
Title  House on the cliff
Location  Calpe, Alicante
Site area 962,84 m2
Built area 242,00 m2
Architecture   FRAN SILVESTRE ARQUITECTOS
Team   Fran Silvestre, María José Sáez, José V. Miguel, Angel Ruiz, Arturo Silvestre, Javier Cardós, Jordi Martínez, Maria Masià, Adrián Mora, Fran Ayal,  Ángel Fito 
Interior Design Alfaro Hofmann
Structural engineering   Estructuras Singulares UPV | Universitat Politècnica de València
Building engineer  Vicente Ramos, Esperanza Corrales, Javier Delgado
Photography Diego Opazo
Contractor  Construcciones Alabort
READ ALSO:
Barn House in Corfu, Greece | Urban Soul Project