R.C.TECH designed Clover House on the south side of the island of Kythera in Greece, where gentle Mediterranean hills with low vegetation descend towards the sea.
-text by the authors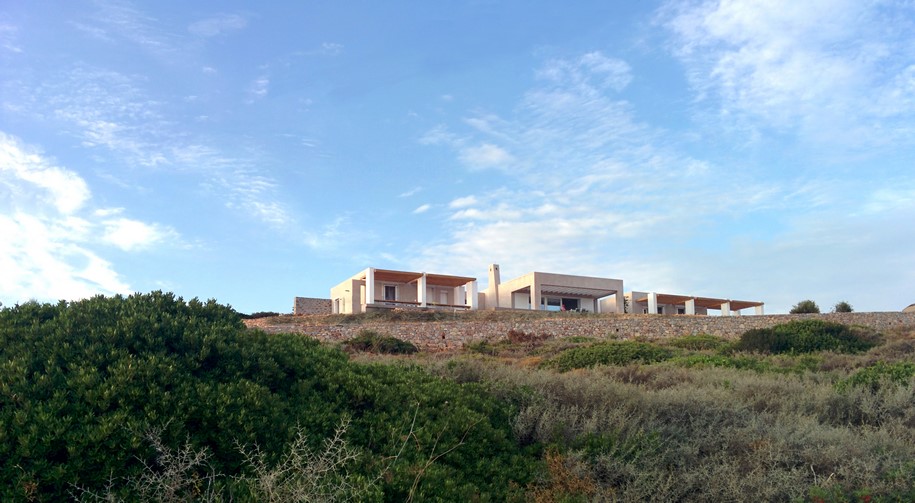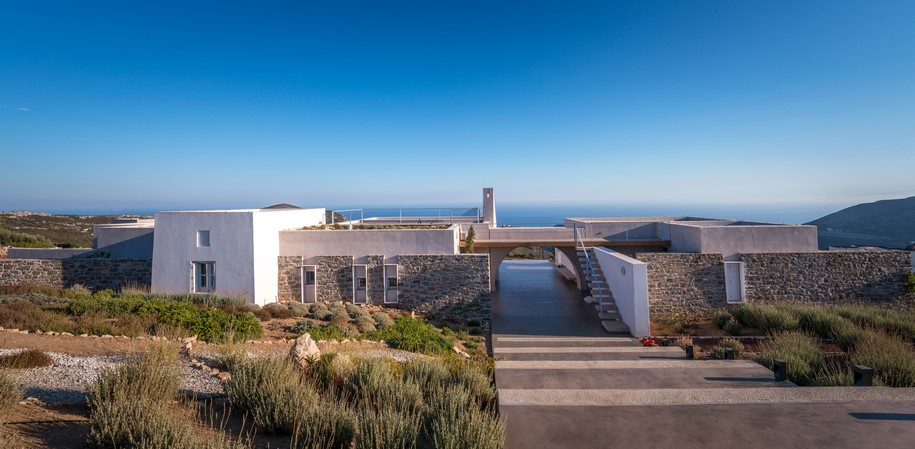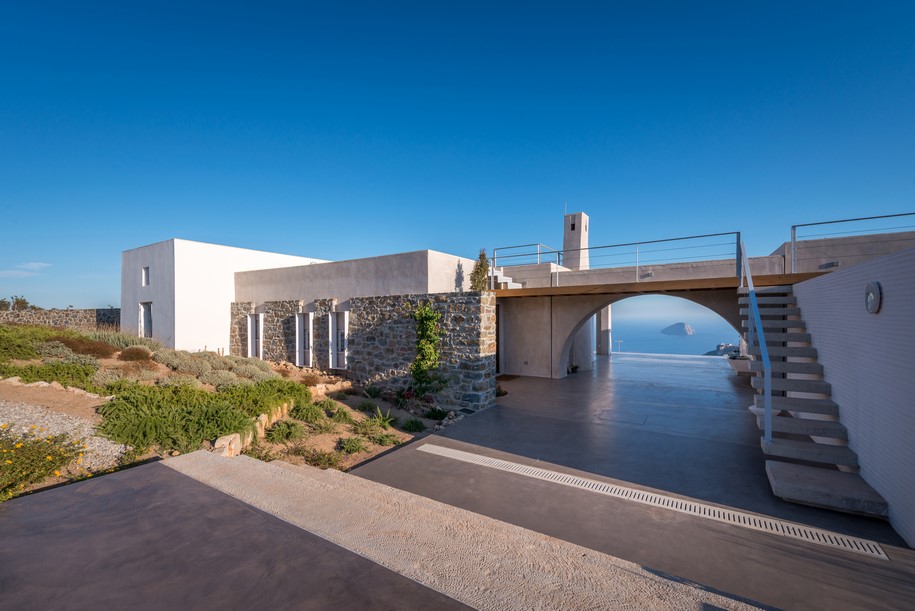 The architectural composition sought to integrate the building harmoniously into the surrounding landscape.
The development of the house is linear, parallel to the views and the contour lines. It breaks into two smaller ground floor volumes – the main house and a guests suite.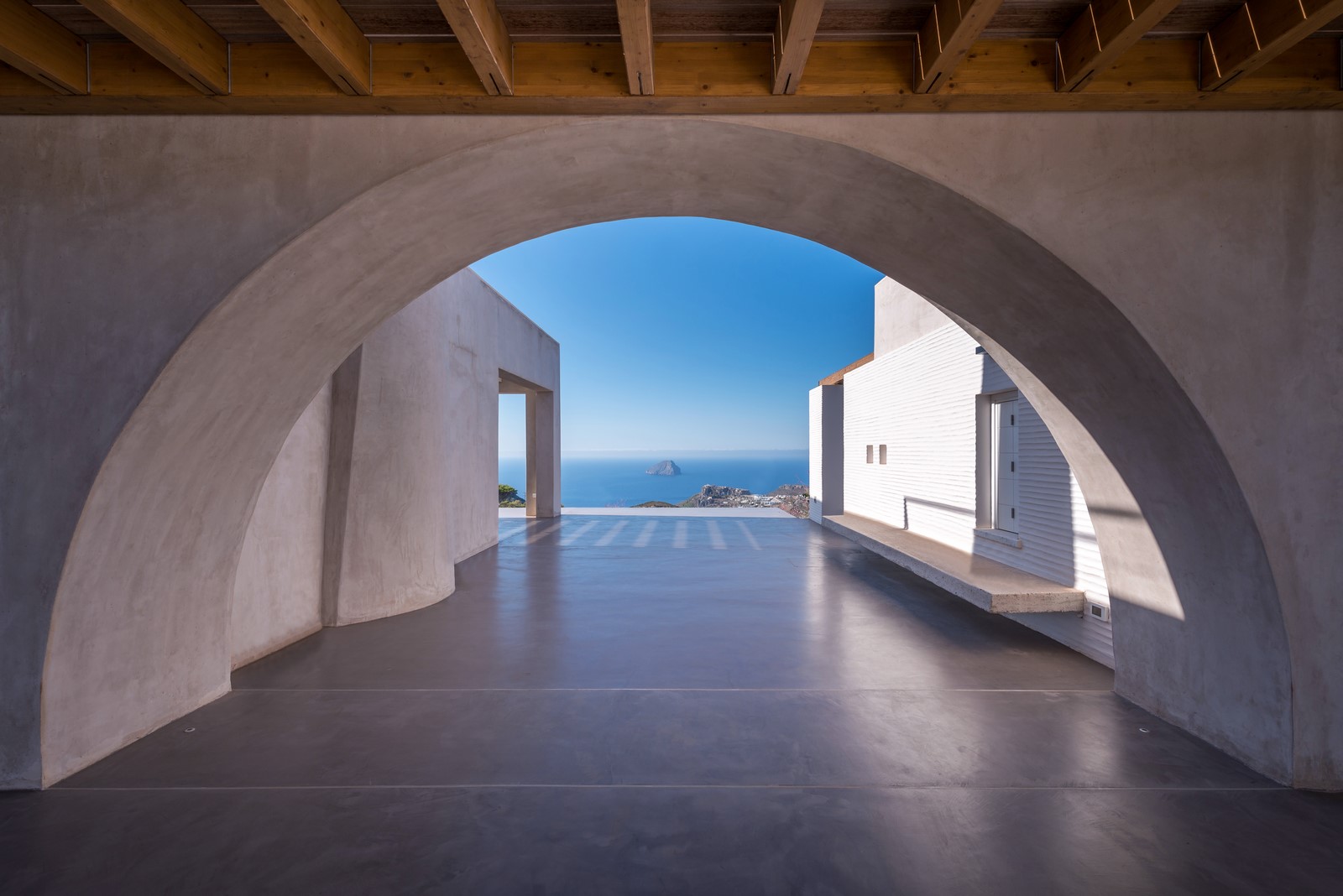 An arch acts as the connecting element of the two wings, a reference to the local form of 'sfendonia'.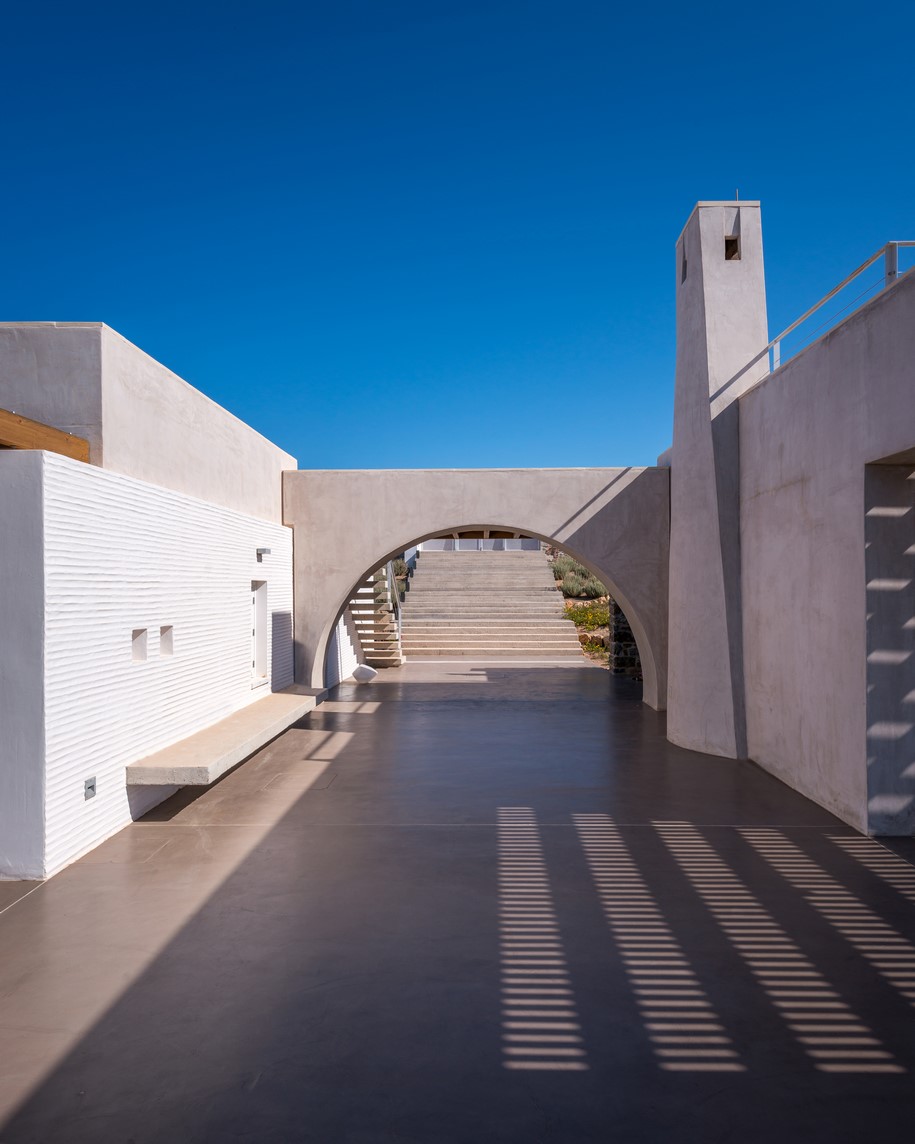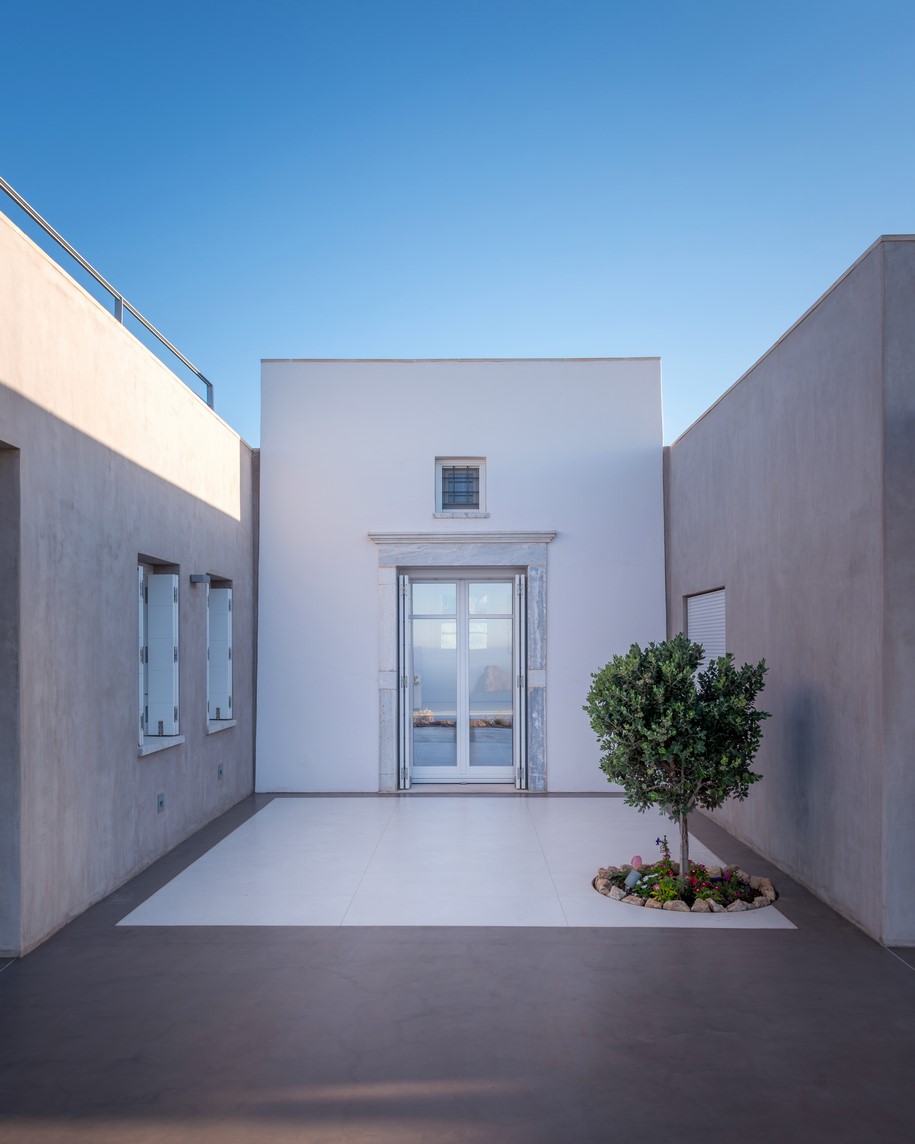 The corridor created between the two main building blocks, crowned by the large arch, forms a transverse viewing axis. Tapered walls enhance the sense of the building's proportions, a feature often found in structures around the island.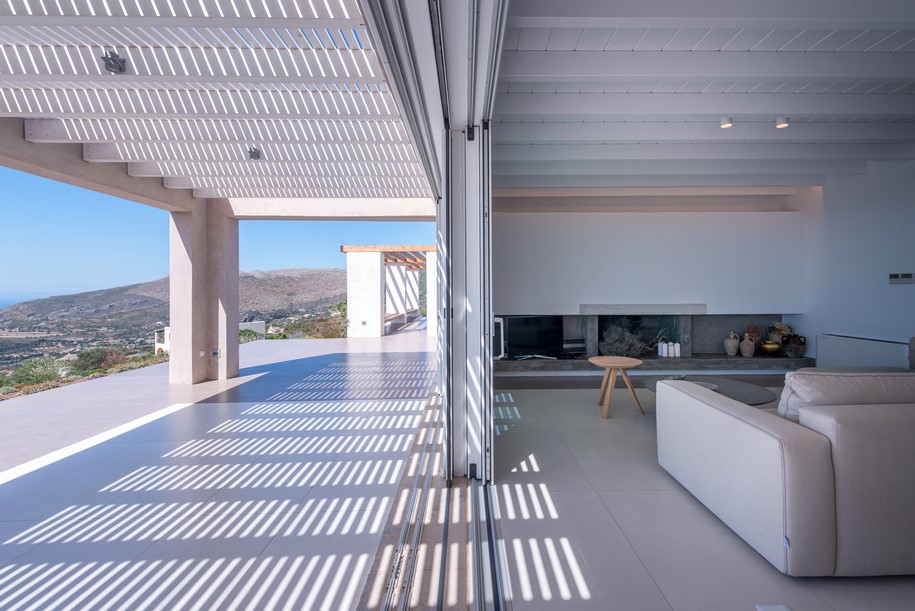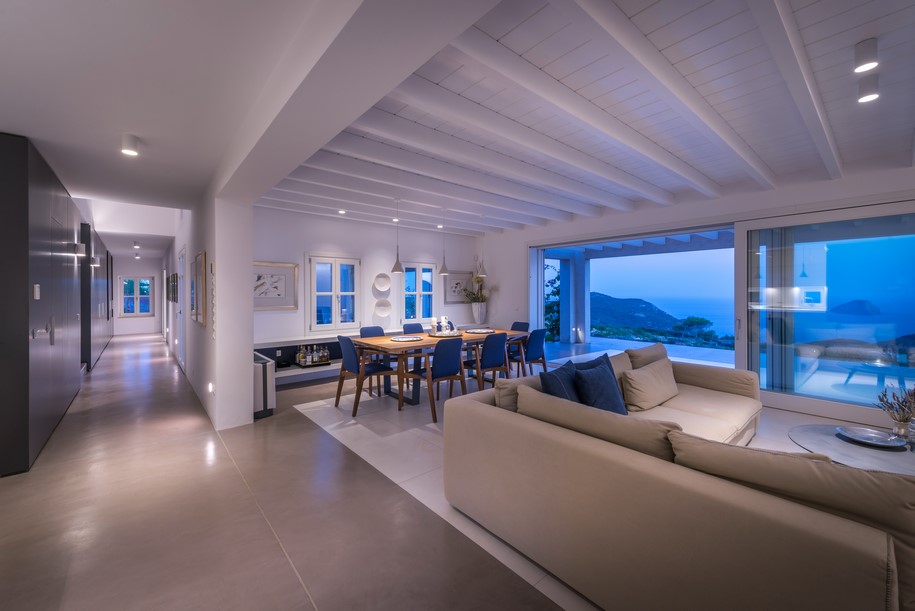 The residence develops behind a vertical plane formed by a curved stone wall that runs along the north side of the house. Its monolithic figure refers to the walls of the Venetian castle that sits in direct view, on the opposite slope. This curved diaphragm serves also as a windbreaker to the house from the northerly prevailing winds during the winter months.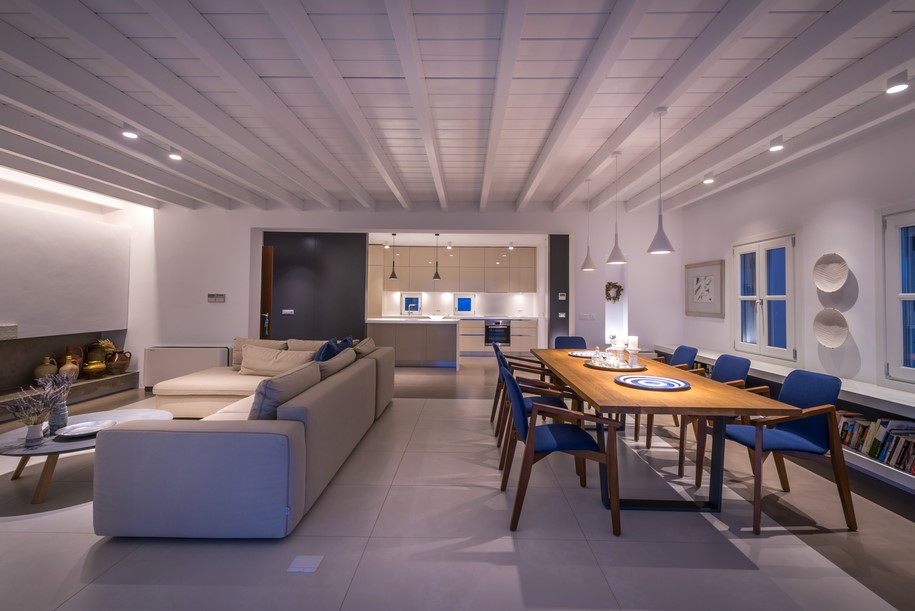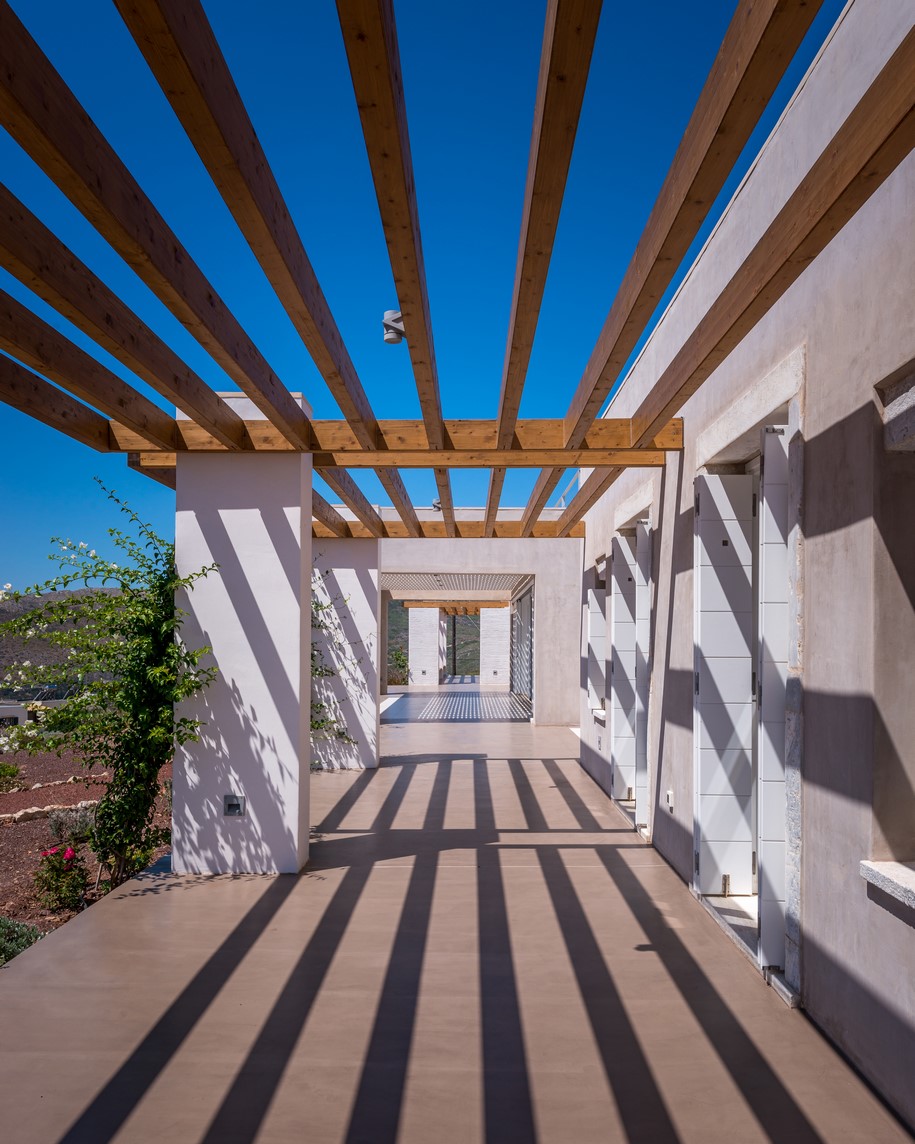 The openings on the north side are small, yet capable to allow the cool north breeze to enter during the summer months. Large longitudinal pergolas provide shadow to the exterior verandas in the south.
A sculptural concrete staircase leads to the terraces above for better viewing angles.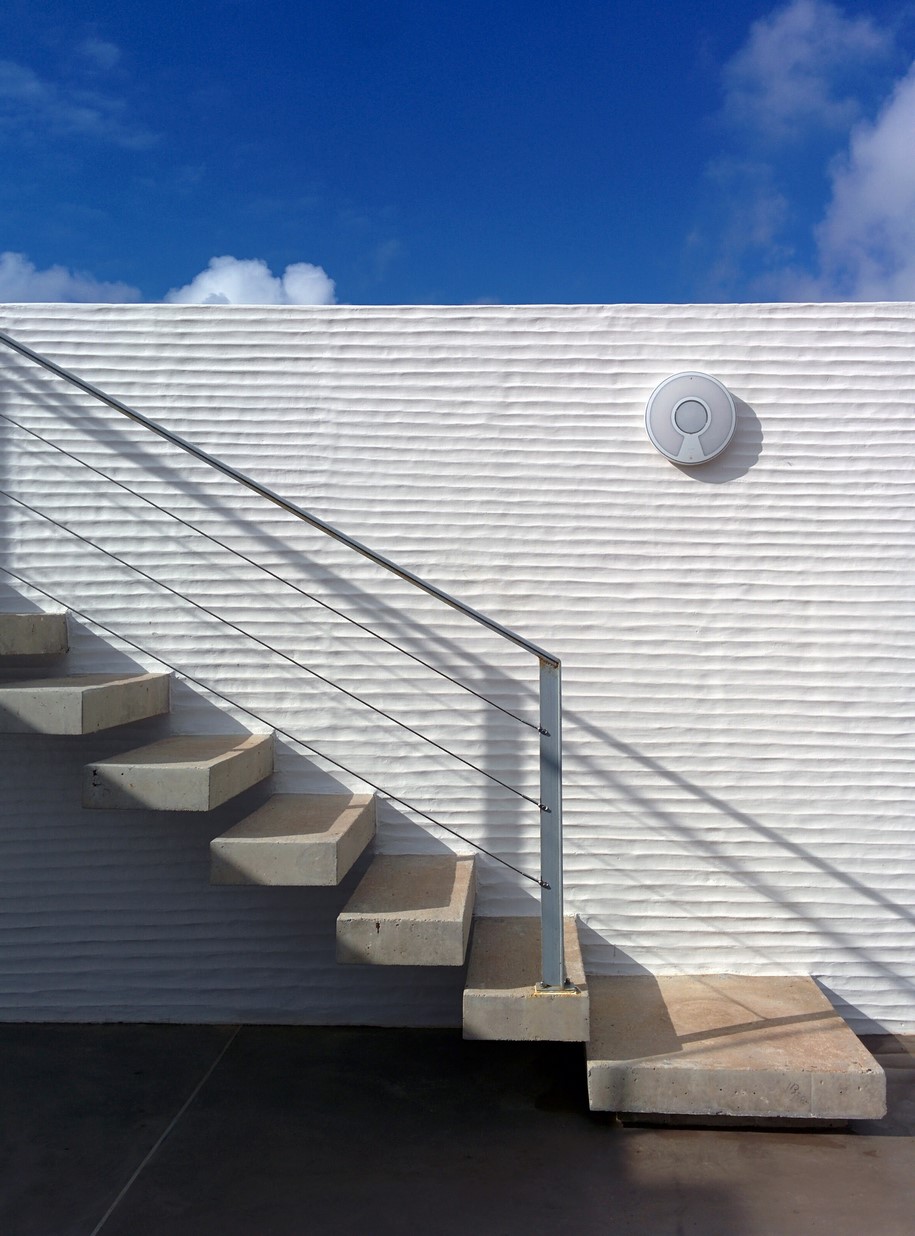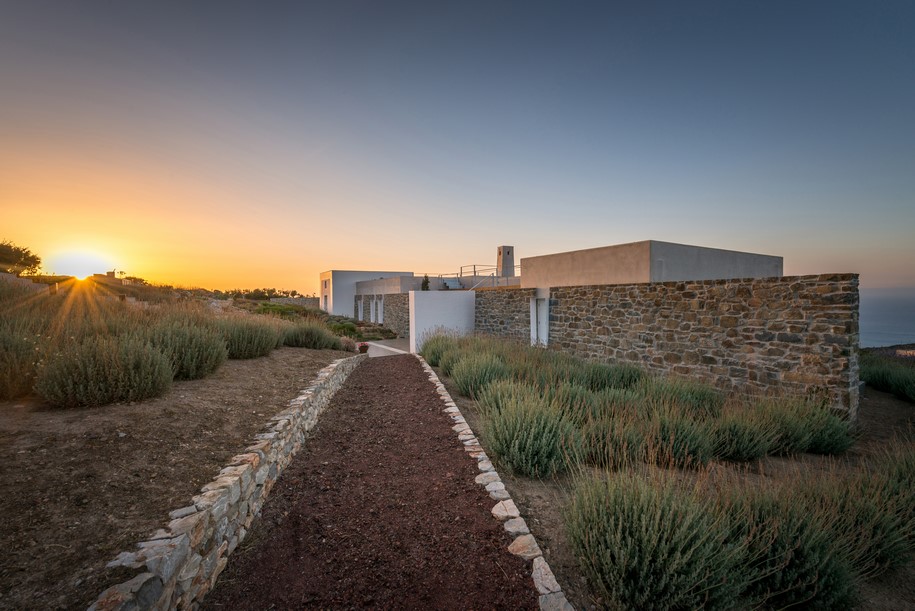 Plans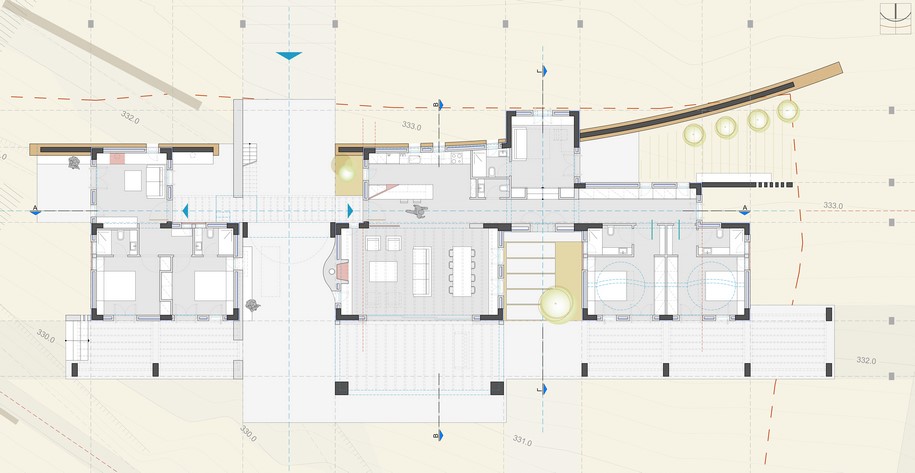 Facts & Credits
Project title  Clover House
Type  Residence
Location Kythera
Year  2014-2016
Architectural Design  R.C.TECH / Giannis Douridas, Architect, Christina Kontou, Architect
Structural Design  R.C.TECH / Markos Douridas, Structural Engineer
MEP Design  Vassilis Lykoskoufis, Mechanical Engineer
Construction  R.C.TECH / Vassilis Douridas, Civil Engineer, Manos Vassilakis, Civil Engineer
Landscape Design  Dania Panagiotopoulou, Architect
Photography  Pygmalion Karatzas
Suppliers
Lighting  FOSS (Foscarini, Luceplan)
Kitchen  Kitchen plus
Windows  Tsigkas
Kitchen tops  Corian
Floor tiles  Veneti (Imola Ceramica)
Pergolas  WANDS
–
Ο Γιάννης και ο Μάρκος Δουρίδας του γραφείου R.C.TECH θα βρίσκονται ανάμεσα στους ομιλητές στη θεματική Leisure Architecture, στο The Architect Show 2019, το οποίο διοργανώνεται από την Medexpo σε επιμέλεια του Archisearch.gr και της Design Ambassador και Creative Direction της Ελένης Μπρασινίκα της εταιρίας Bllenddesignoffice, στις 4 & 5 Μαϊου, στον εκθεσιακό χώρο Hellexpo.
Μάθετε περισσότερα για τo The Architect Show 2019 και δηλώστε συμμετοχή εδώ!
READ ALSO:
Safdie Architects completed world's largest indoor artificial waterfall in Singapore