In a wonderful natural landscape of Portugal, Bruno Dias Arquitectura build Casa Chouso. The house harmonizes with the landscape and blends smoothly into the natural environment. The architects take advantage of the area's viewports but at the same time offer the required privacy in the space.
-text by the architects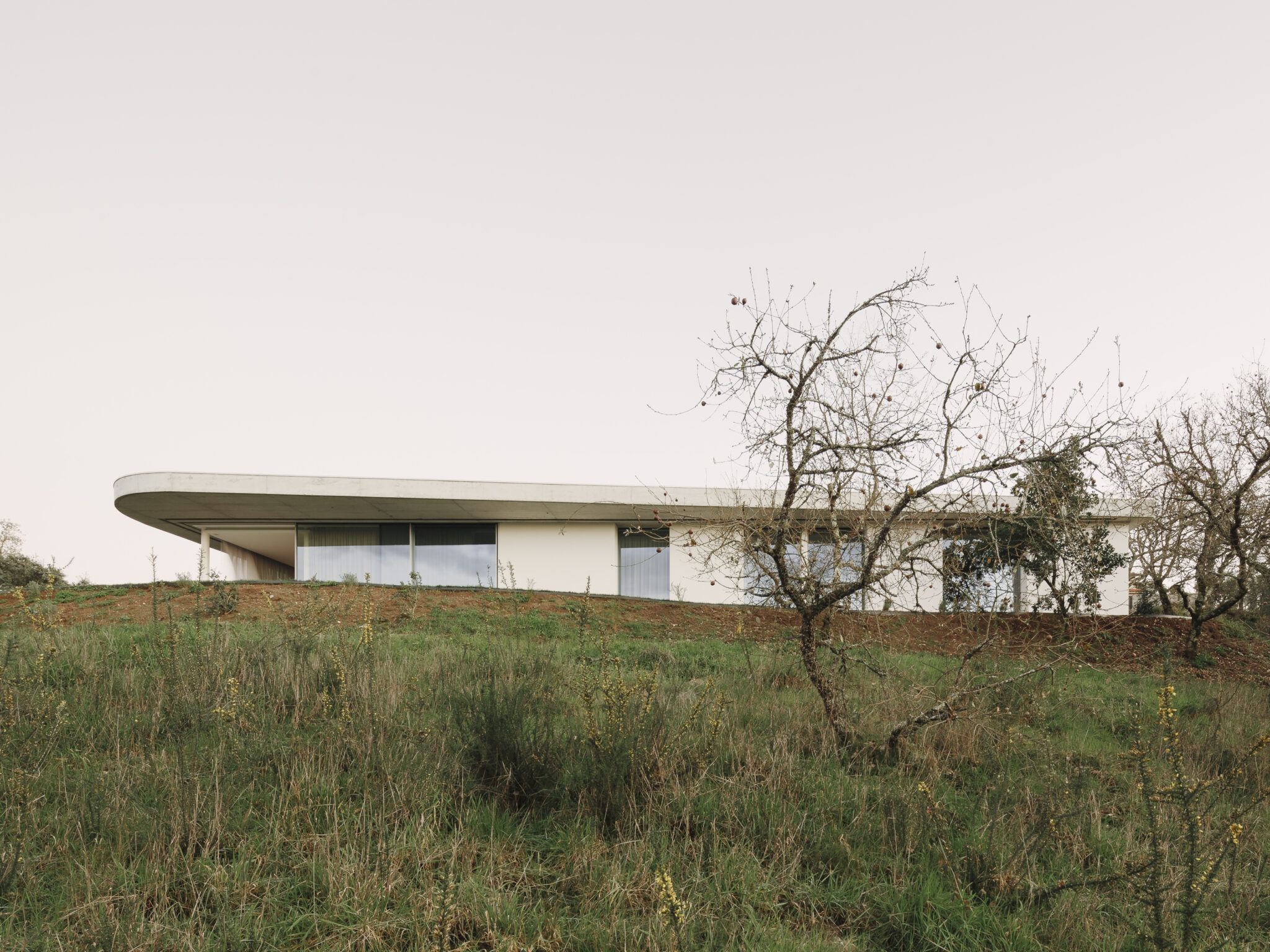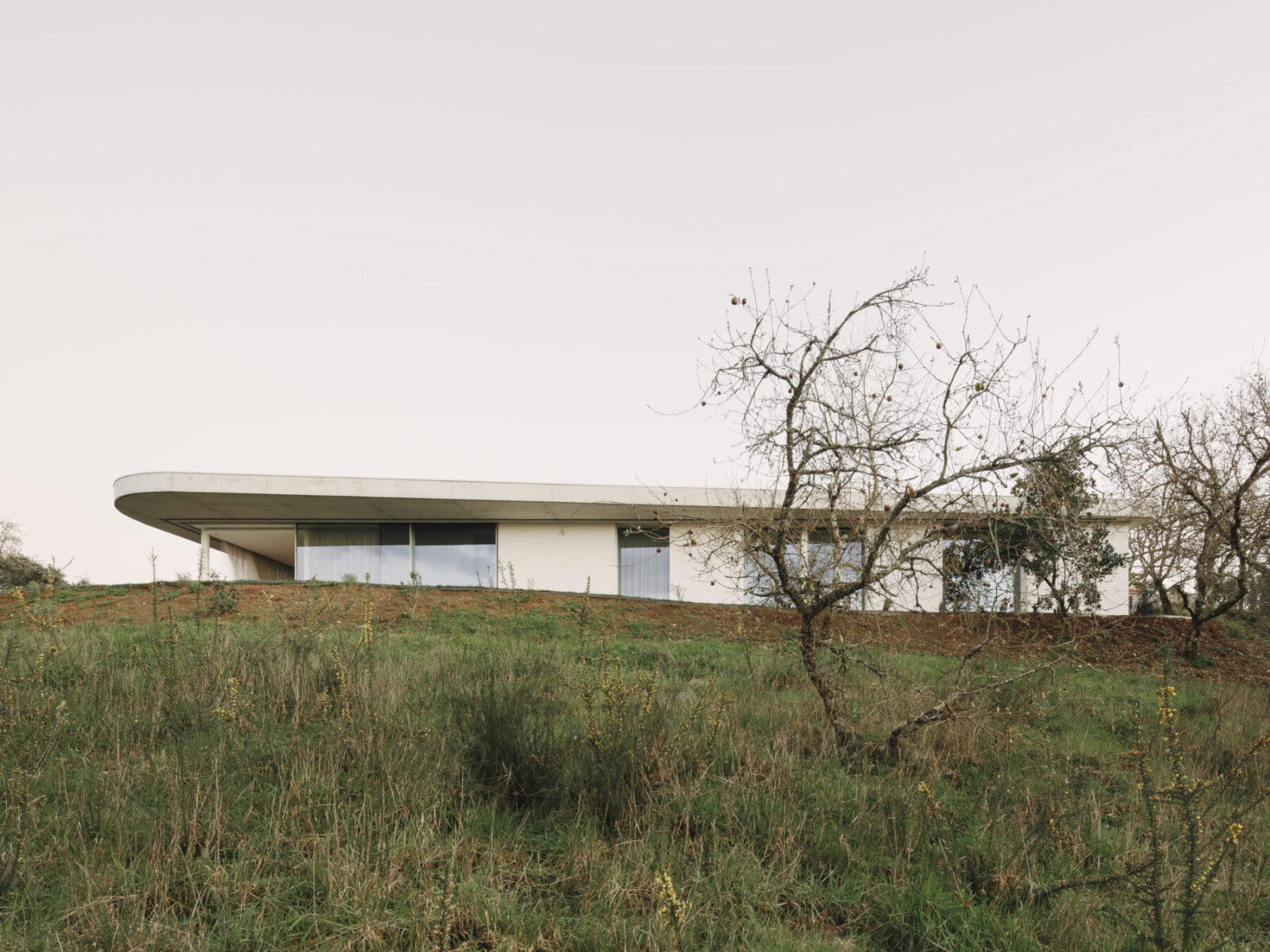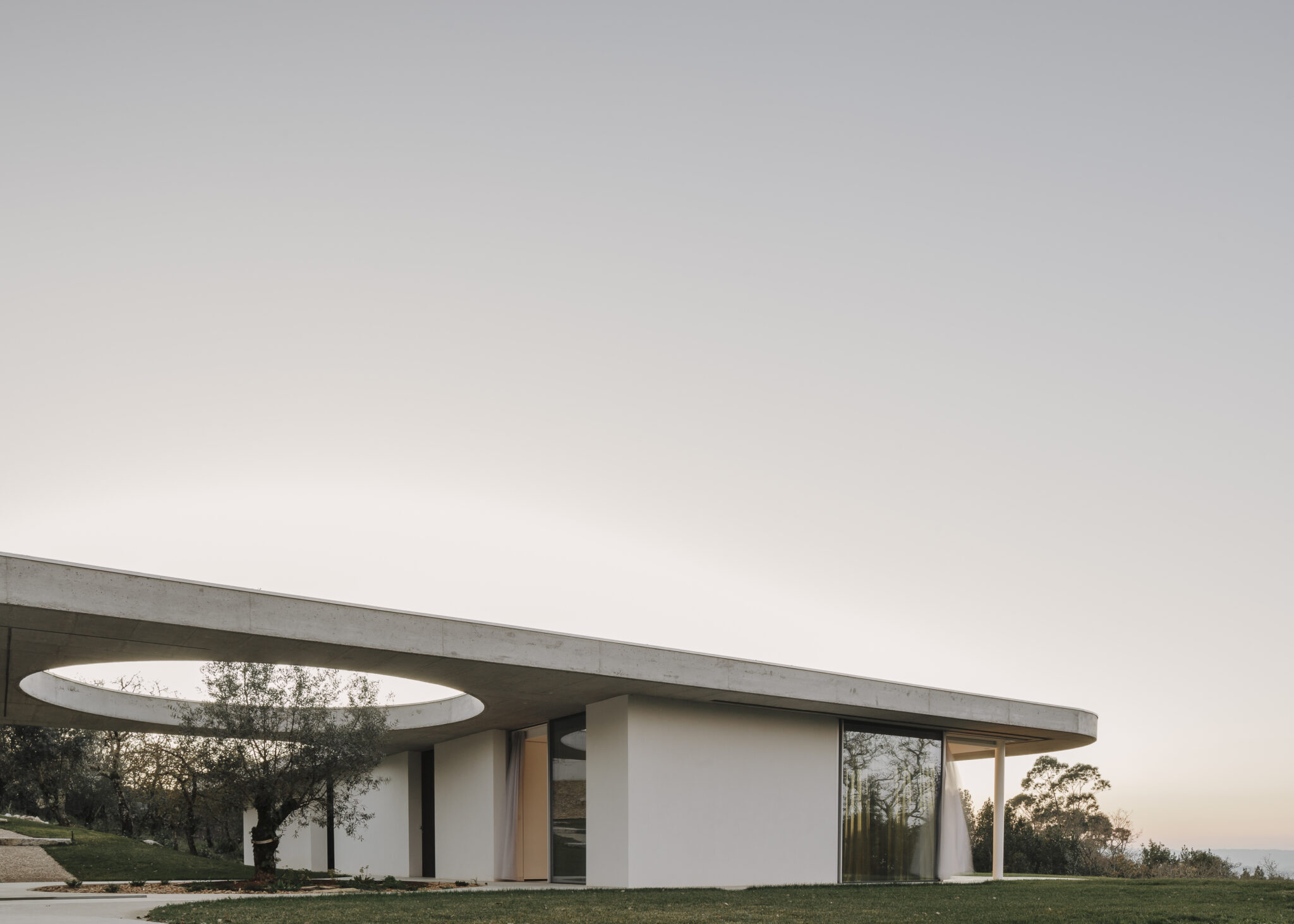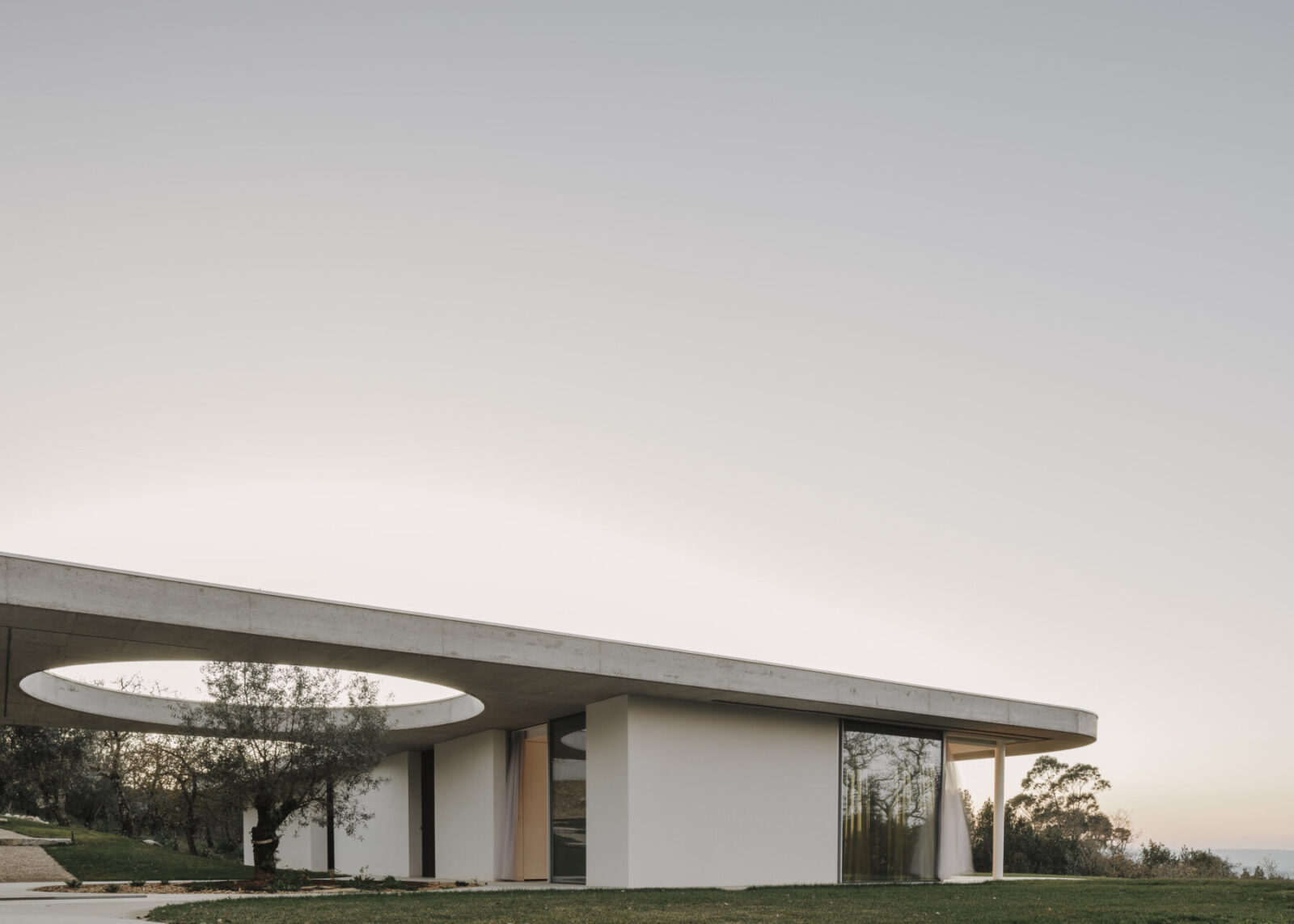 Casa Chouso is located in Casal de S. Brás, a humble village which is part of Ansião, on a piece of land with a superb view over both the village and the hills of Sicó (Serras da Sicó).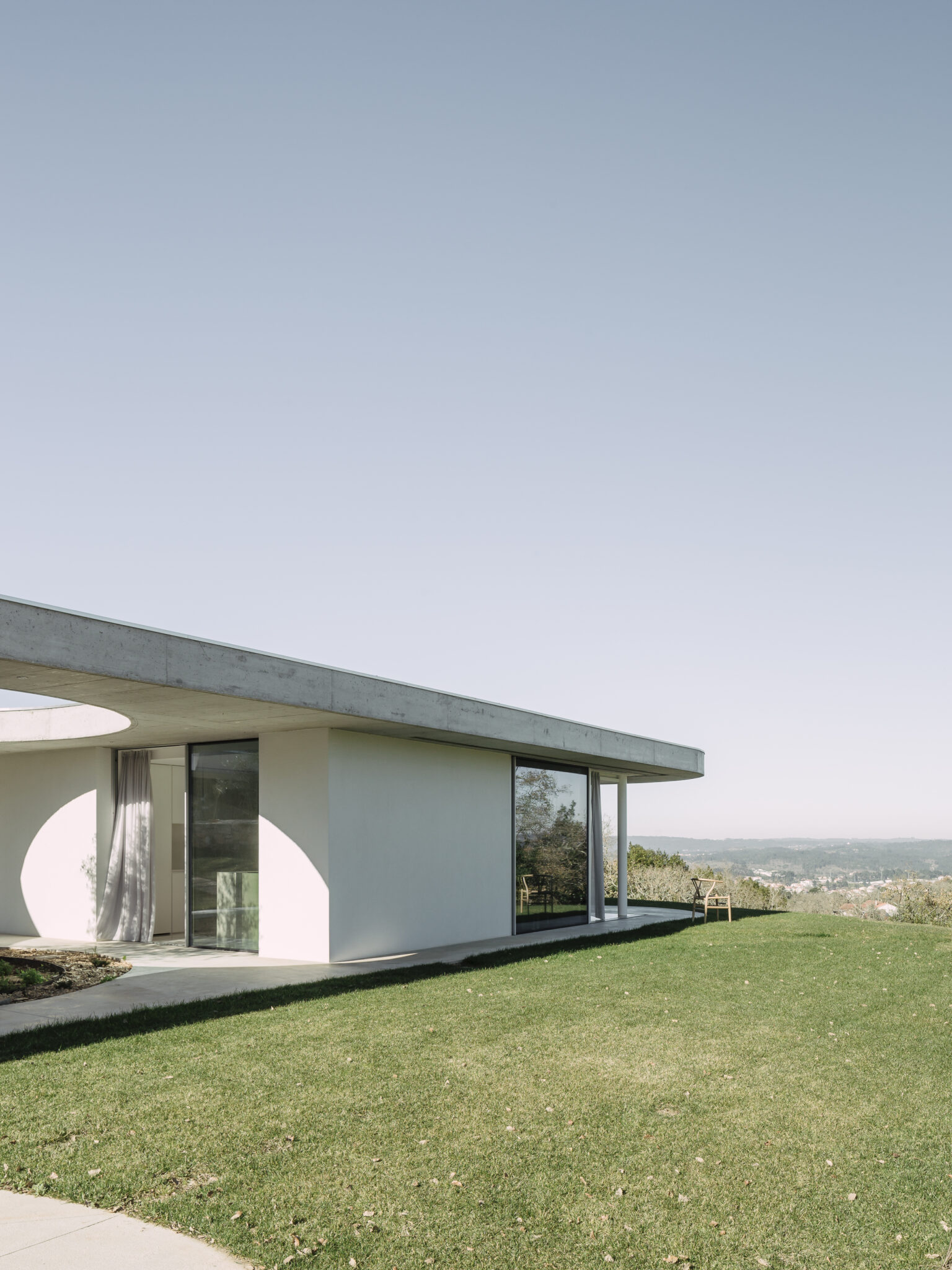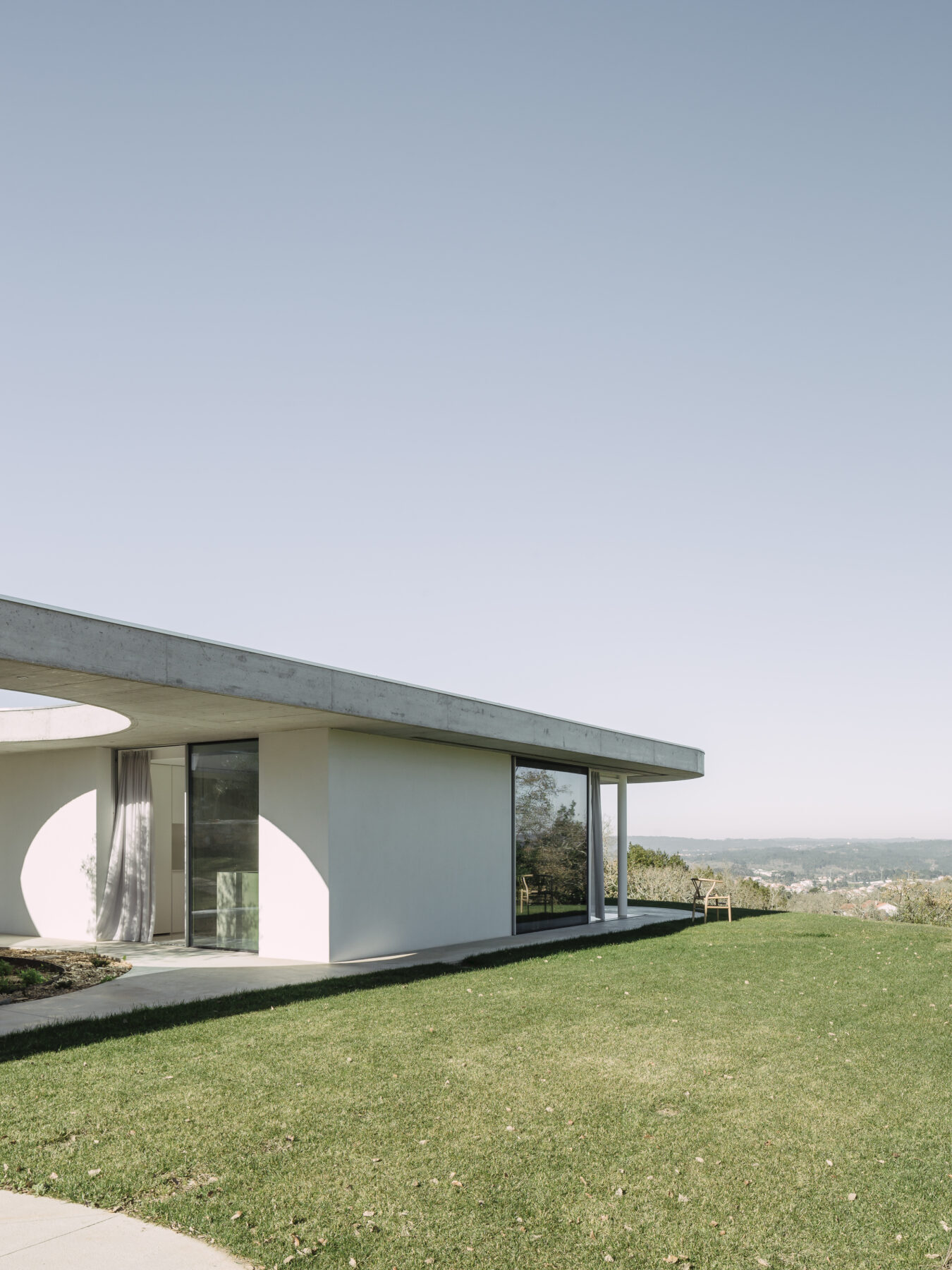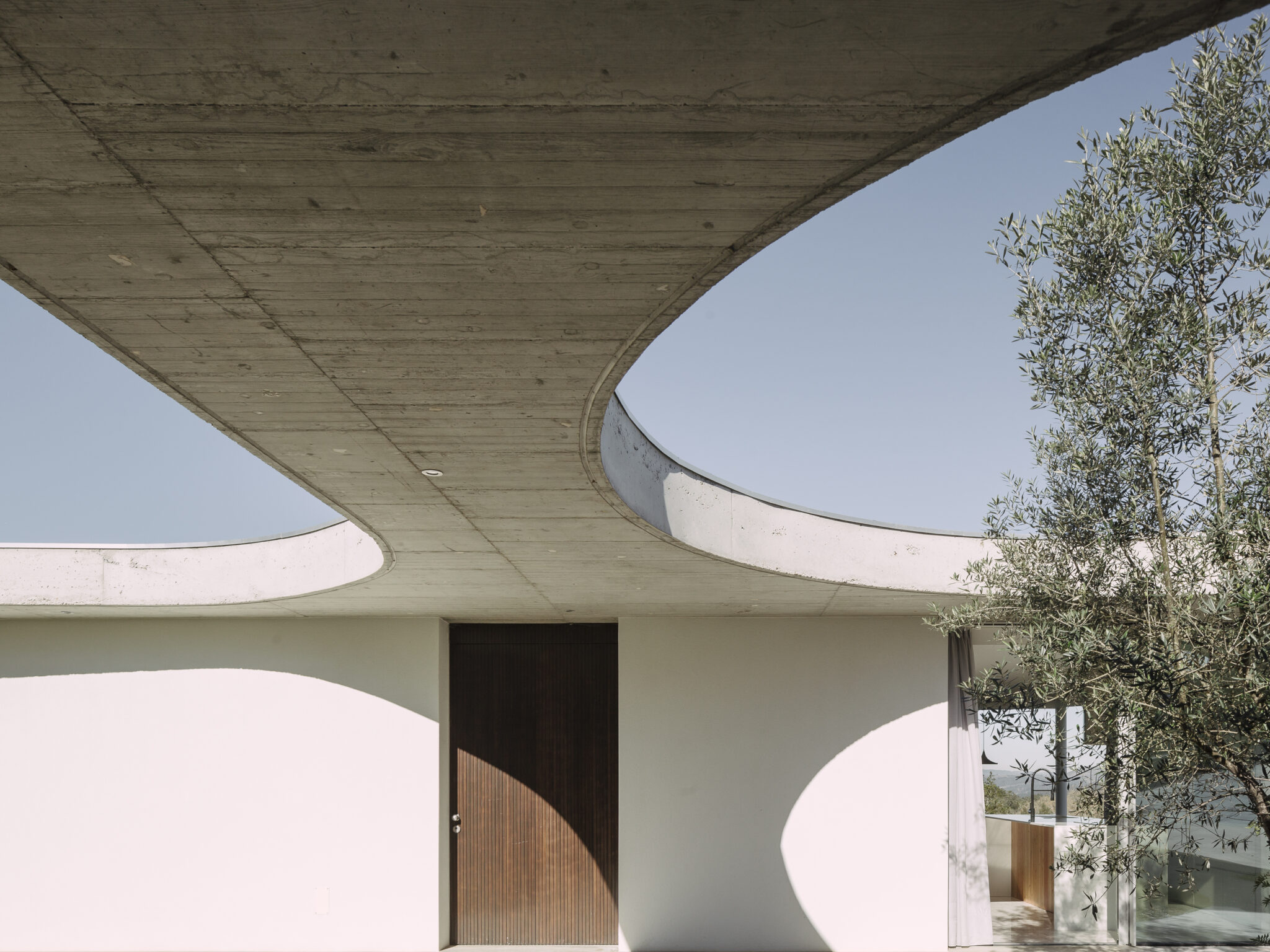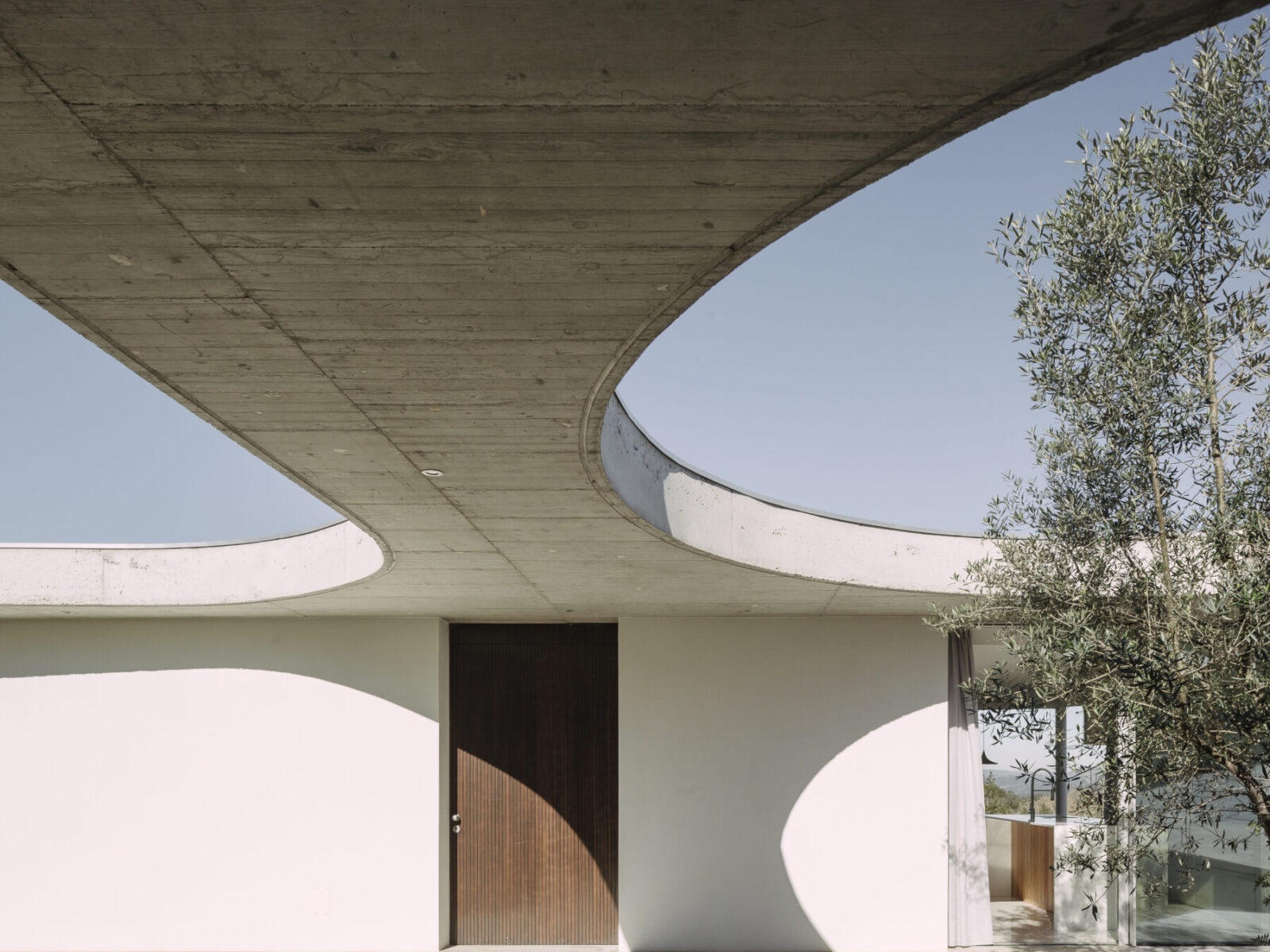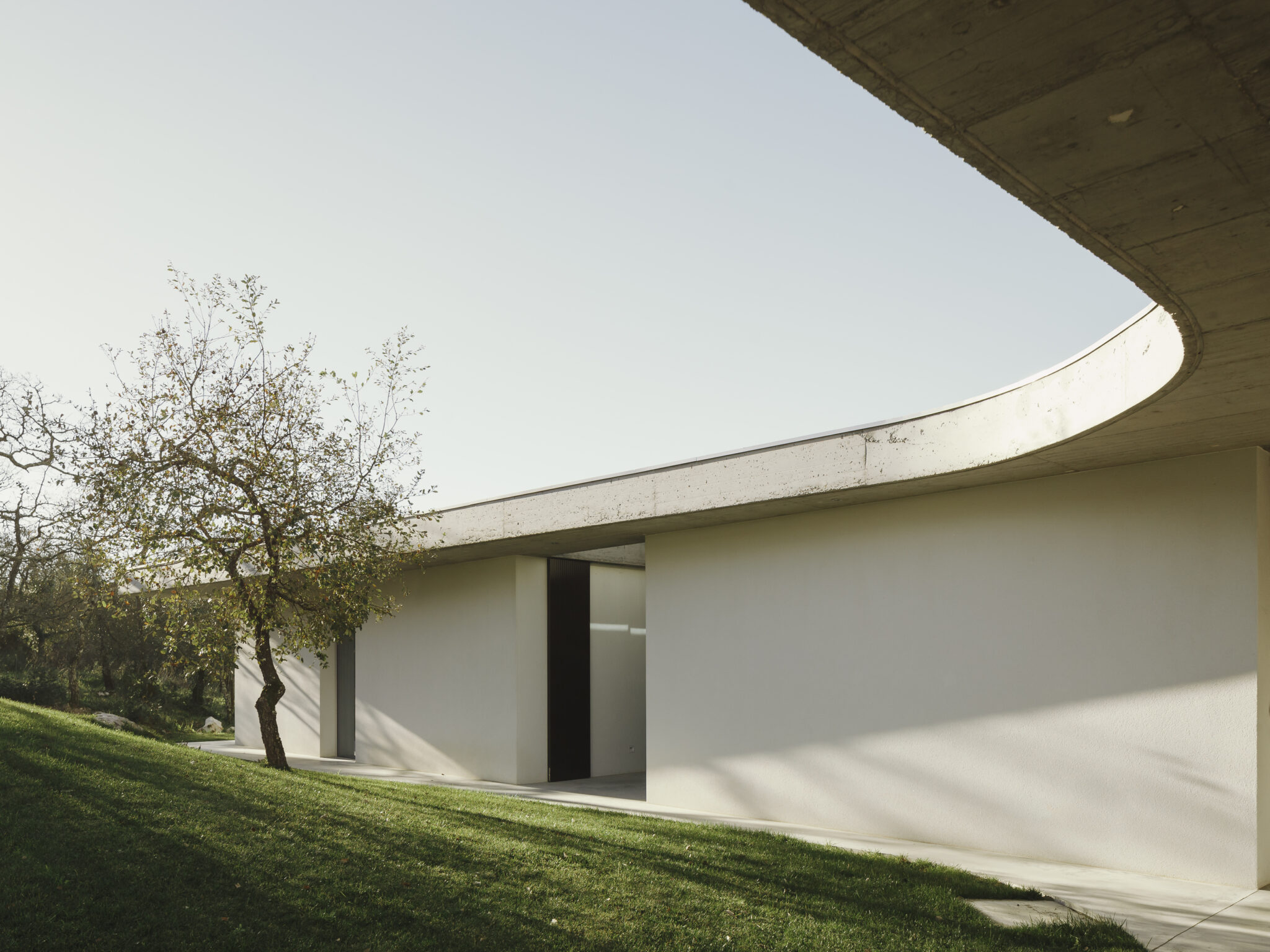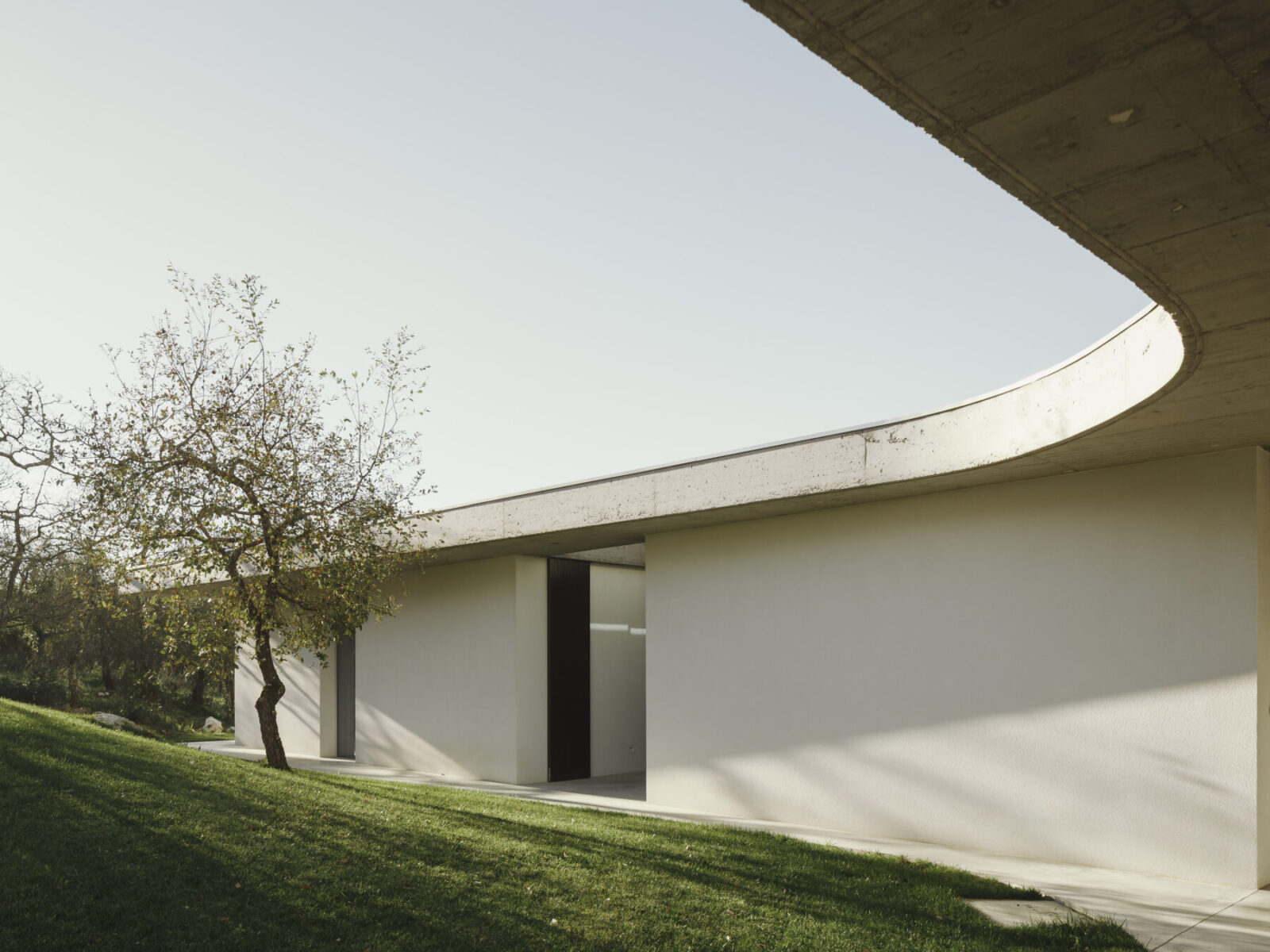 The general idea was defined from the primary analysis when first visiting the site. The land presented great natural surroundings, overflowing with clusters of trees and rocks. Furthermore, we were also bestowed with fragments of history that go back to old folk traditions. Namely, as the land was primarily used for animal pastures, we found a threshing floor that was used not only for threshing, but also where people socialised. It is from this first impression that the concept for this project comes to us, Casa Chouso.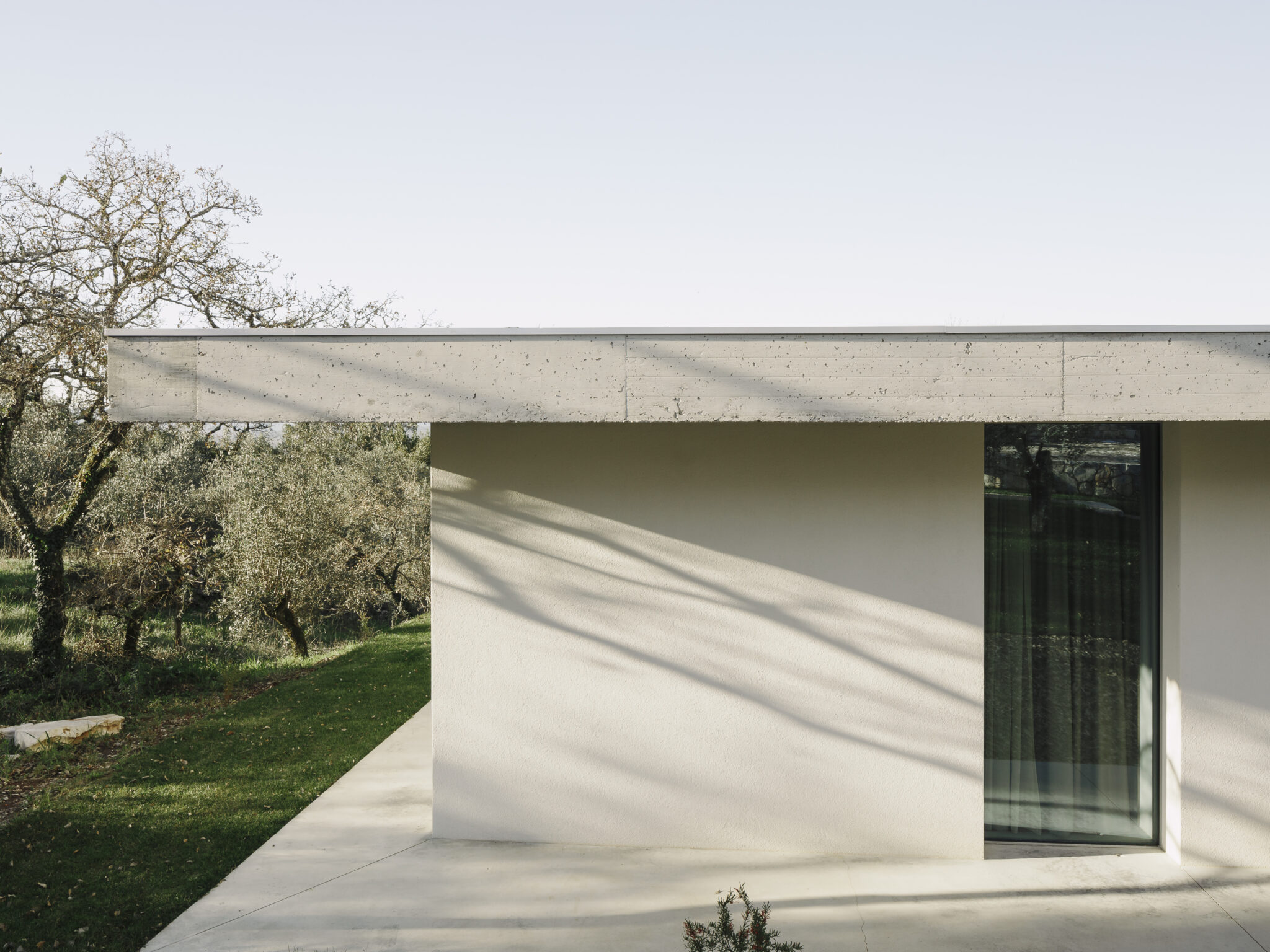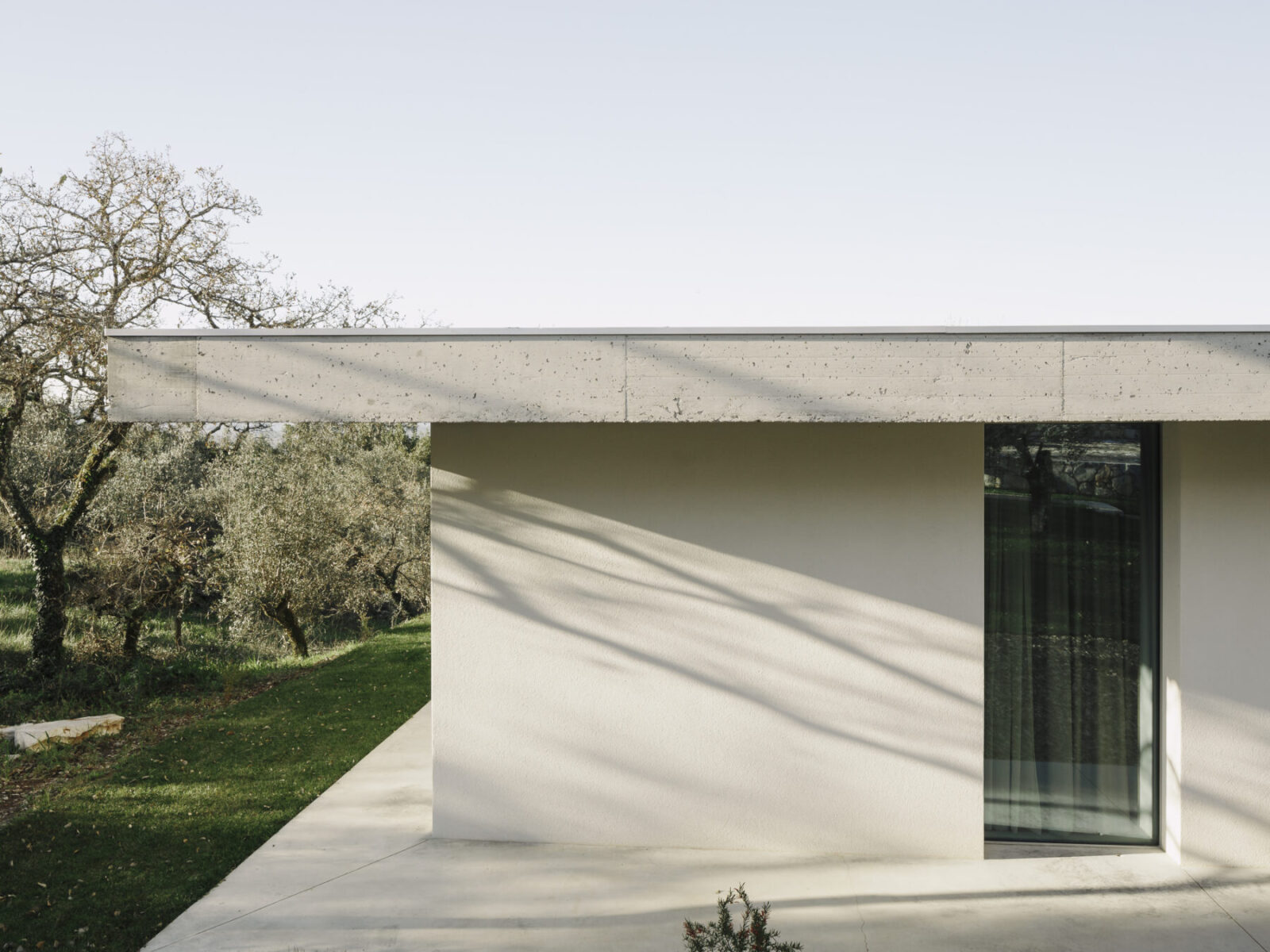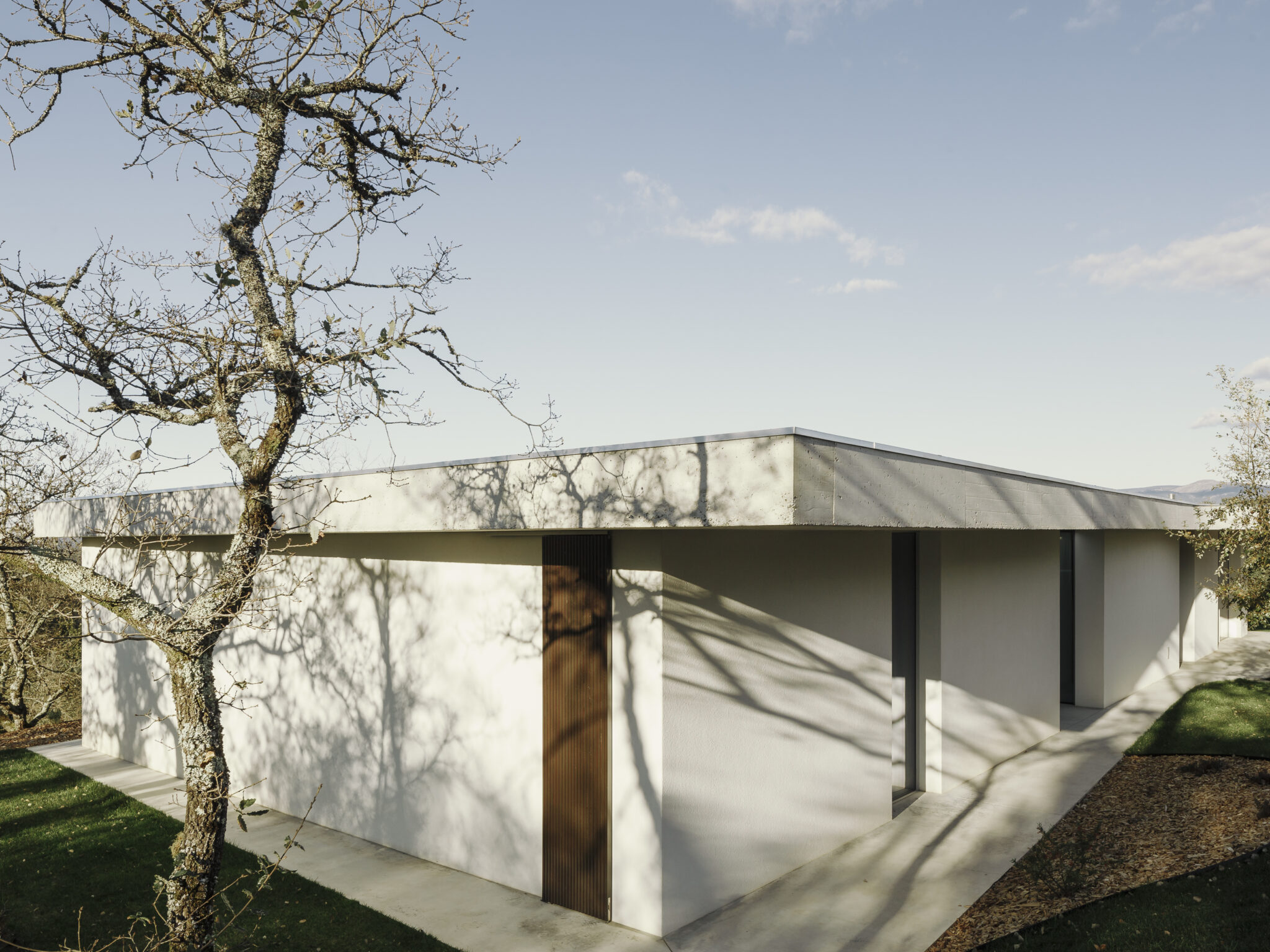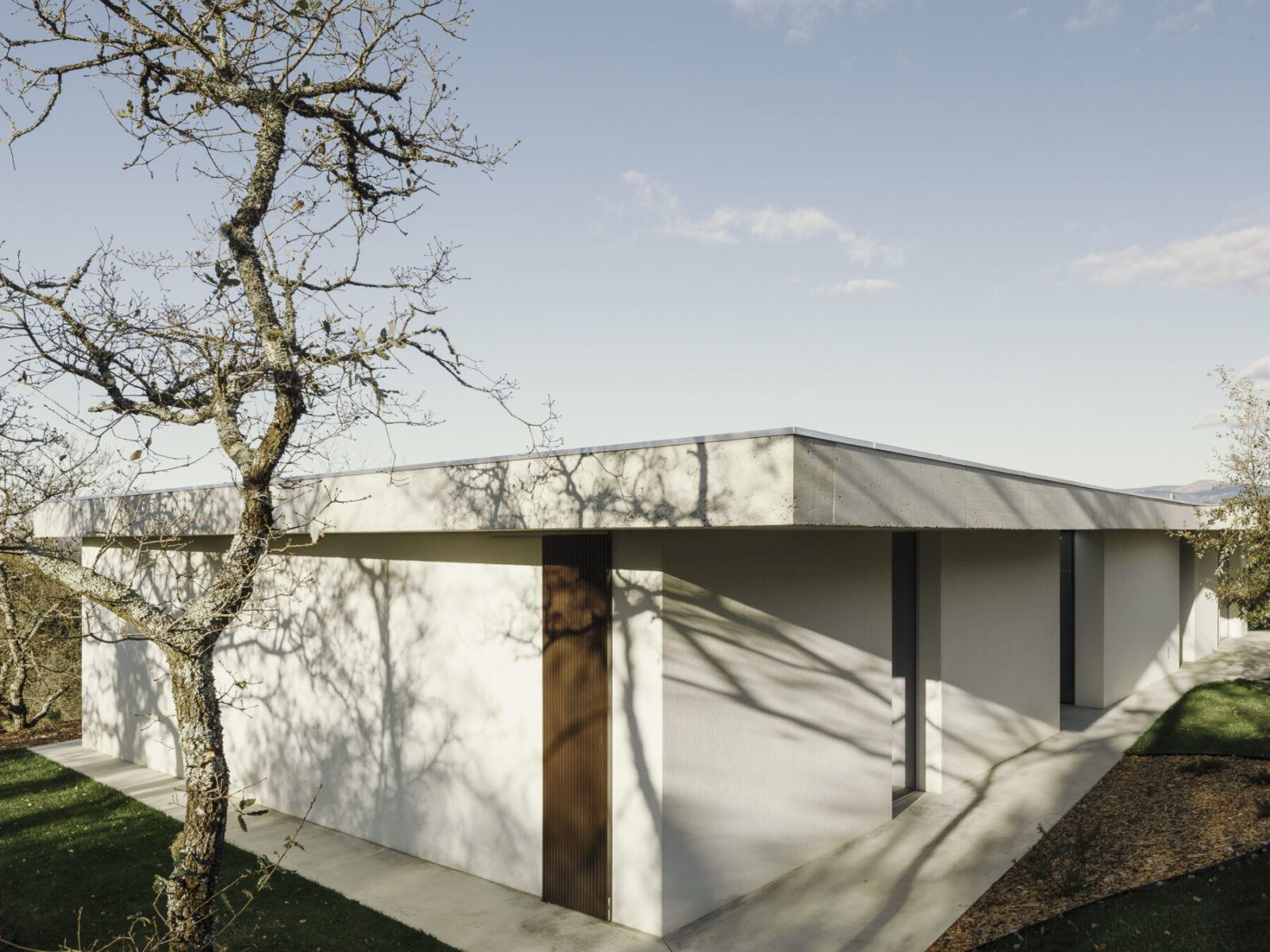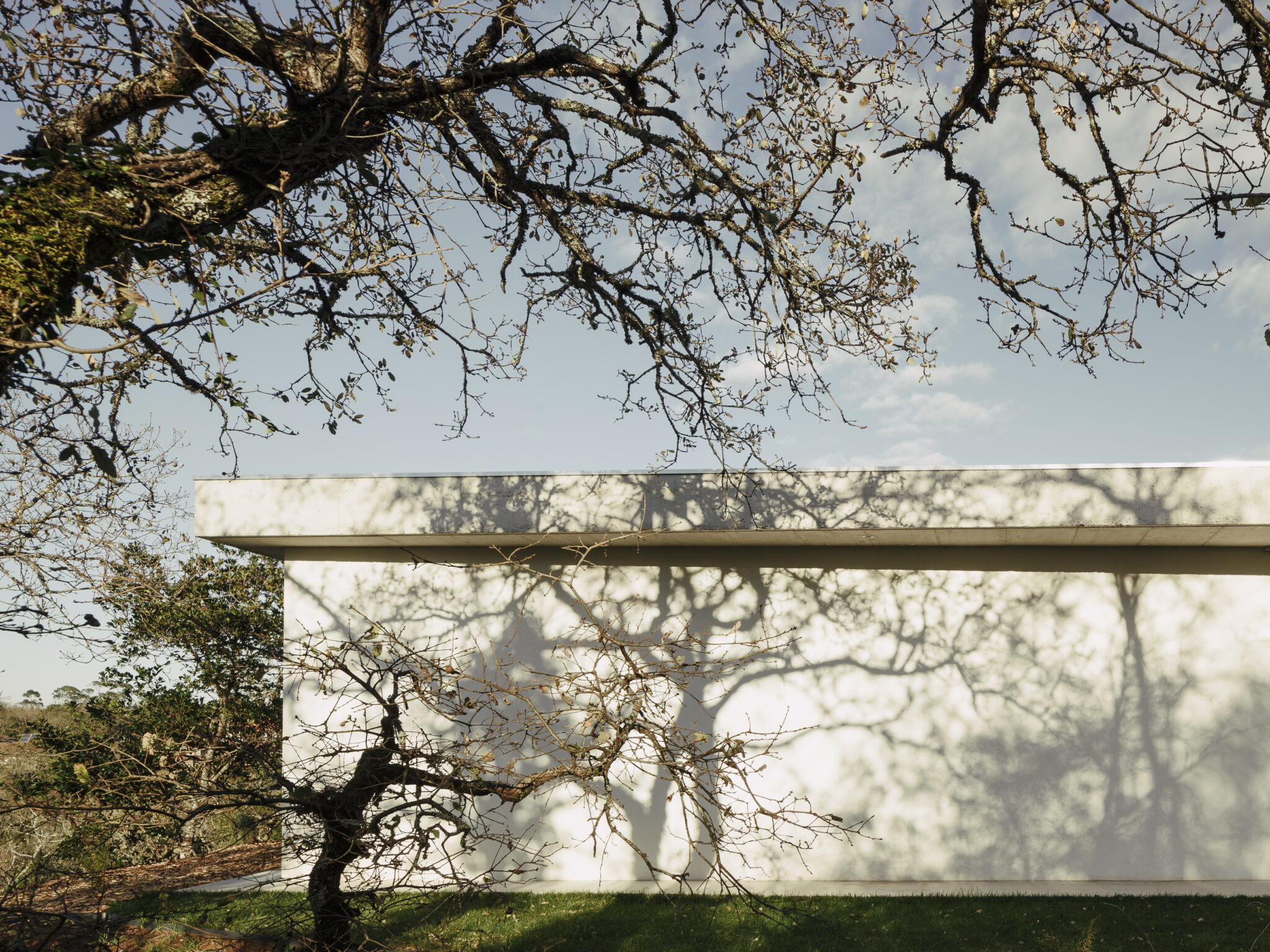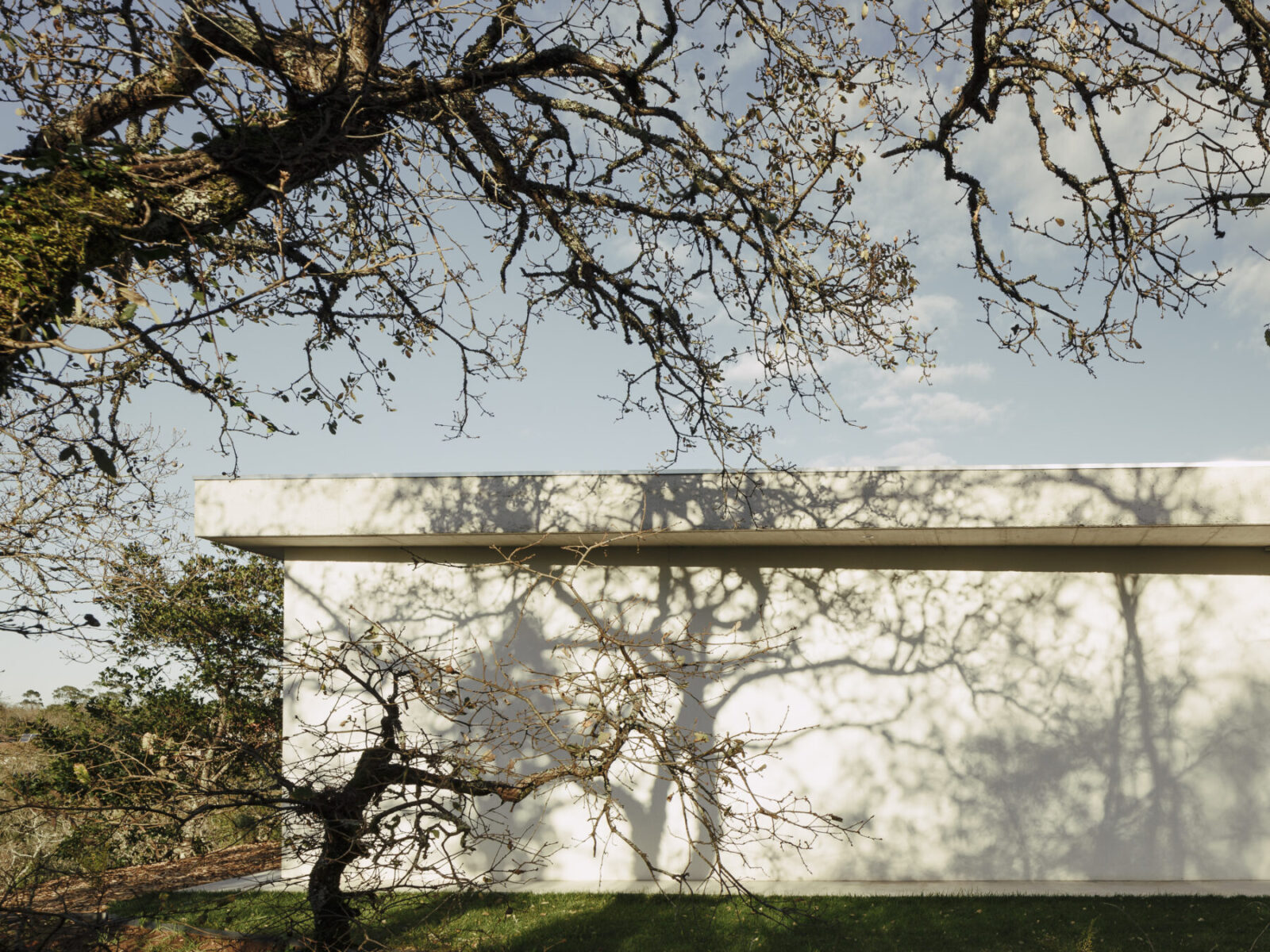 "CHOUSO" means a fenced or closed area; hedge grown by shepherds to hold the cattle.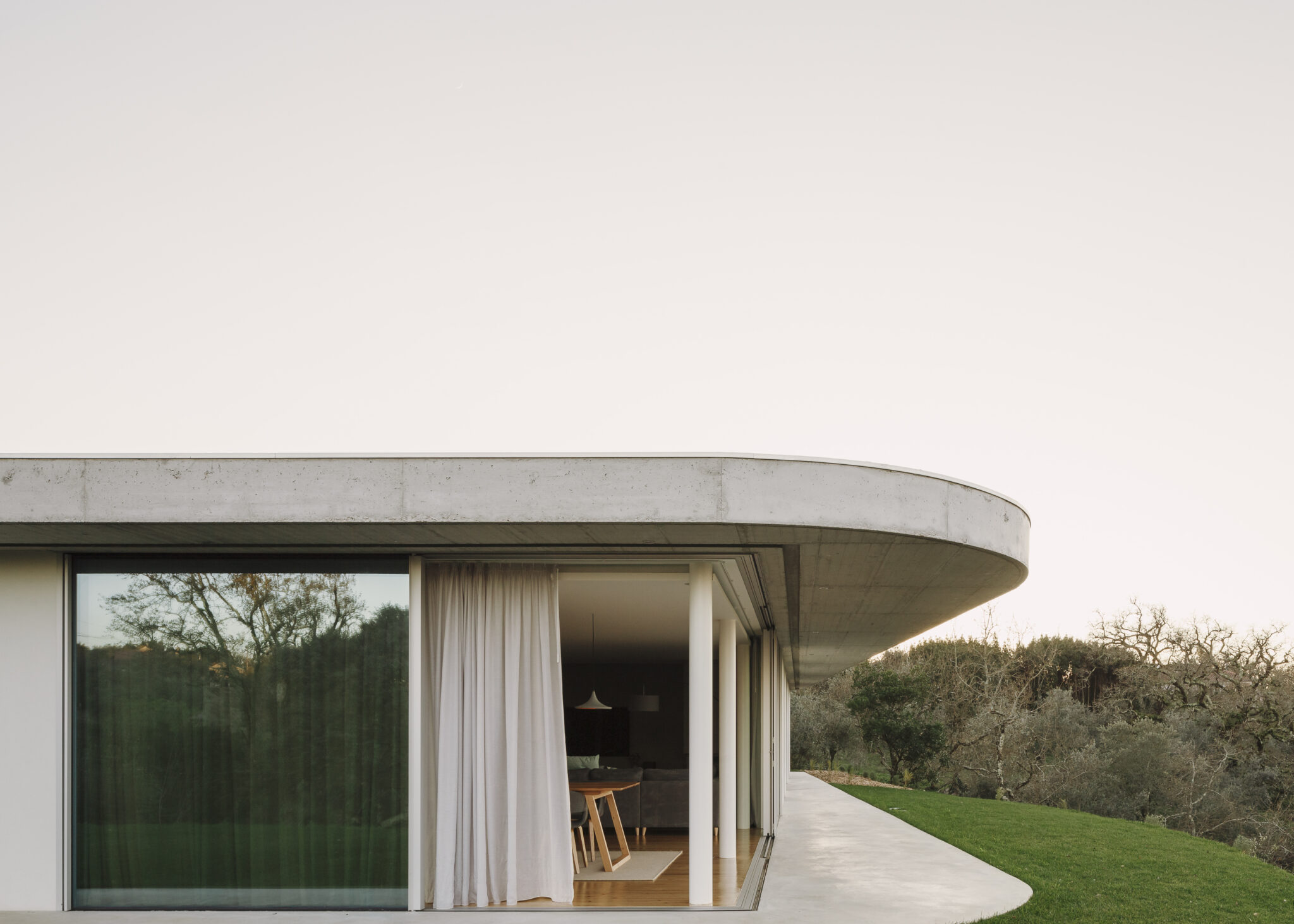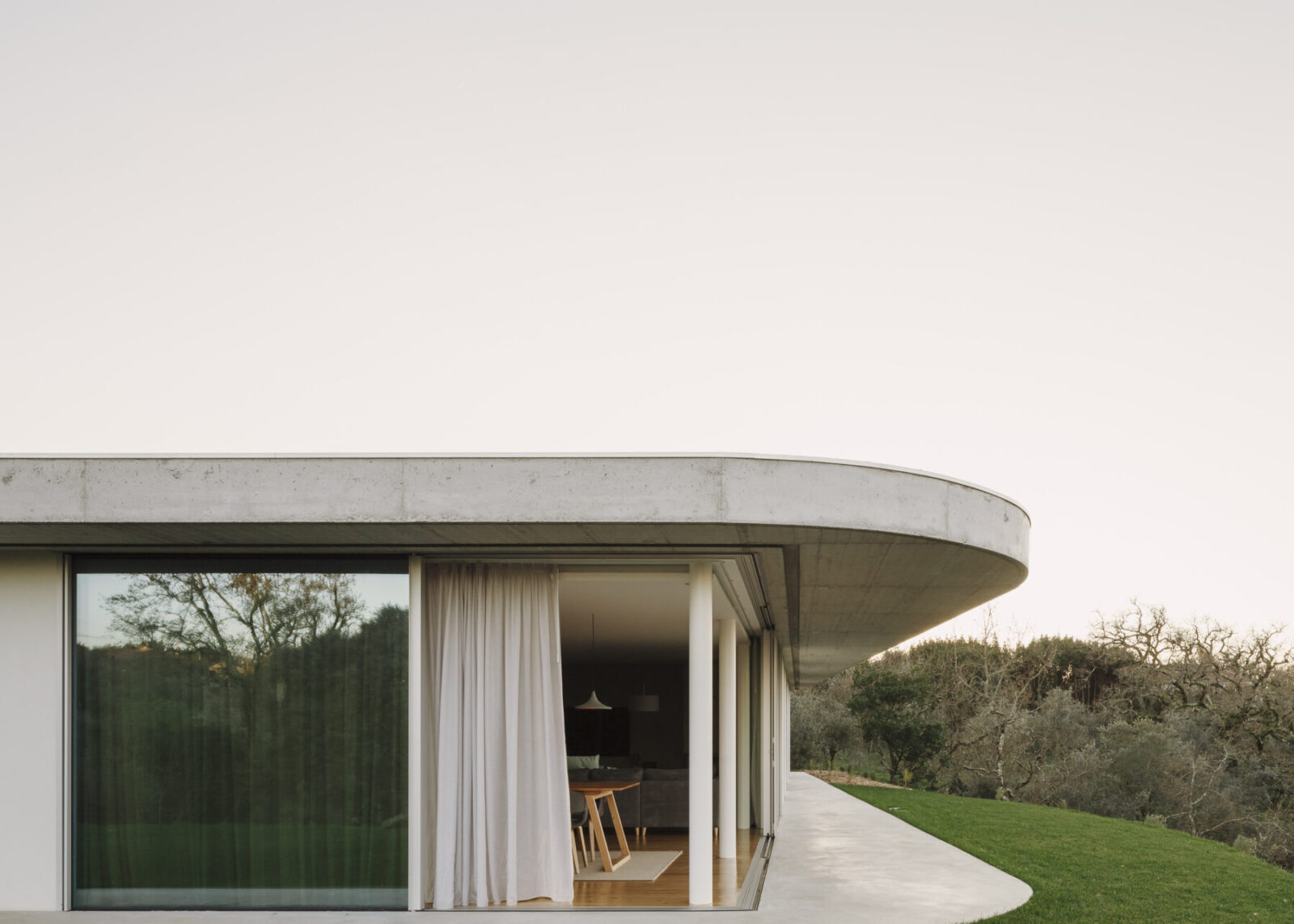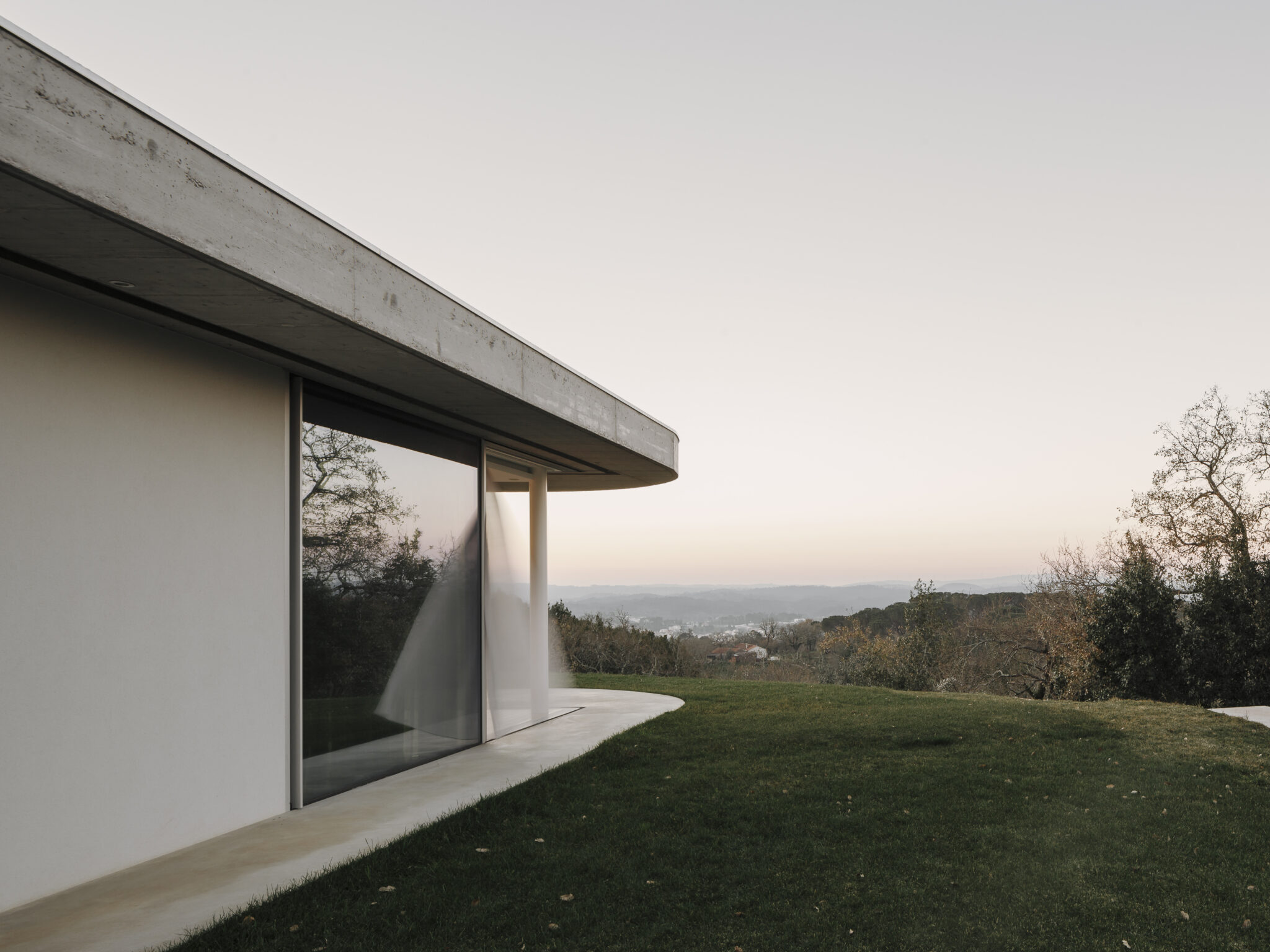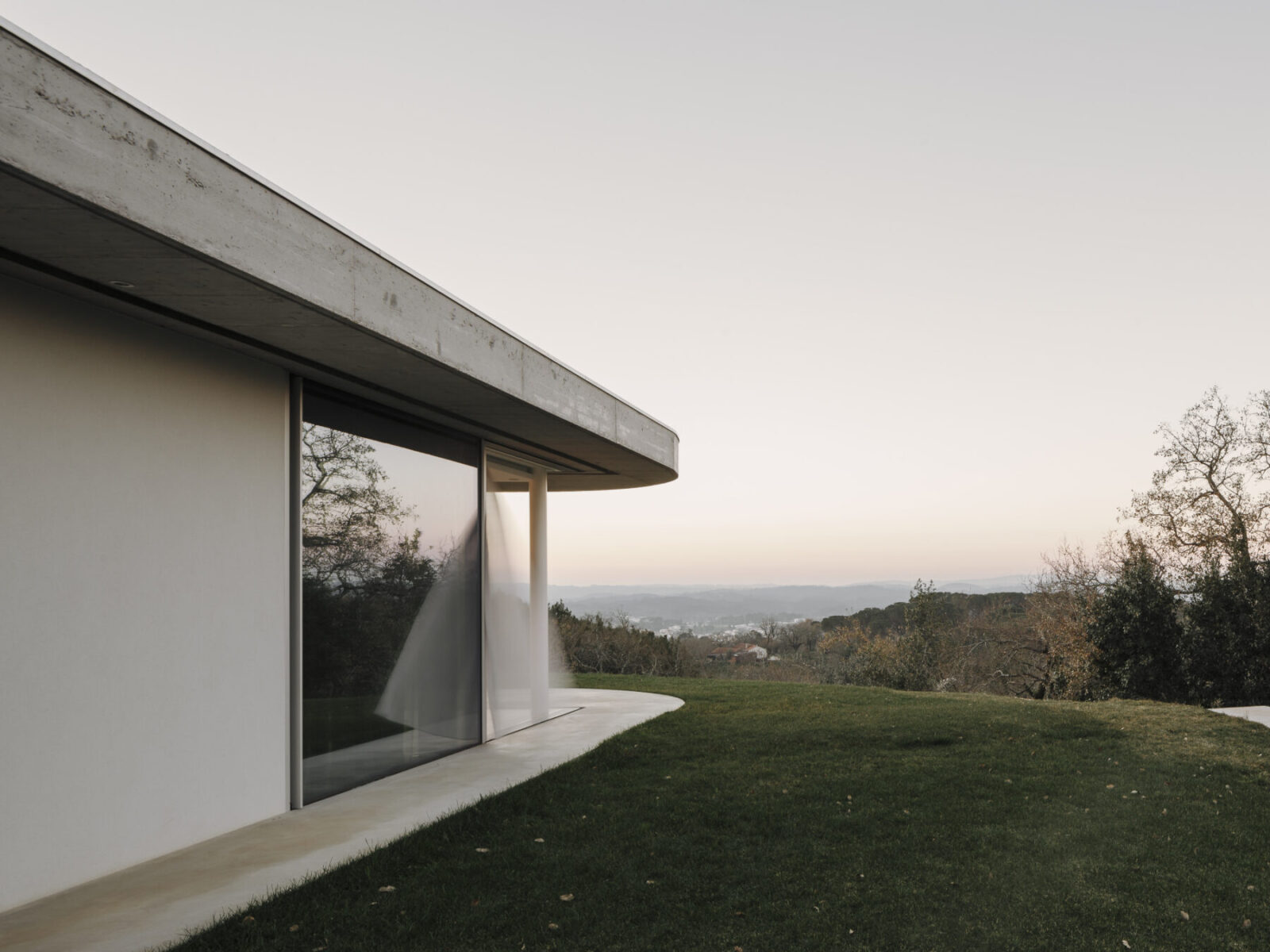 Taking advantage of the particularities of the land, Casa Chouso was built to be in tune with its surroundings and emerge from the enveloping nature, as well as coming together as the ideal answer to what our customers had pictured for a home.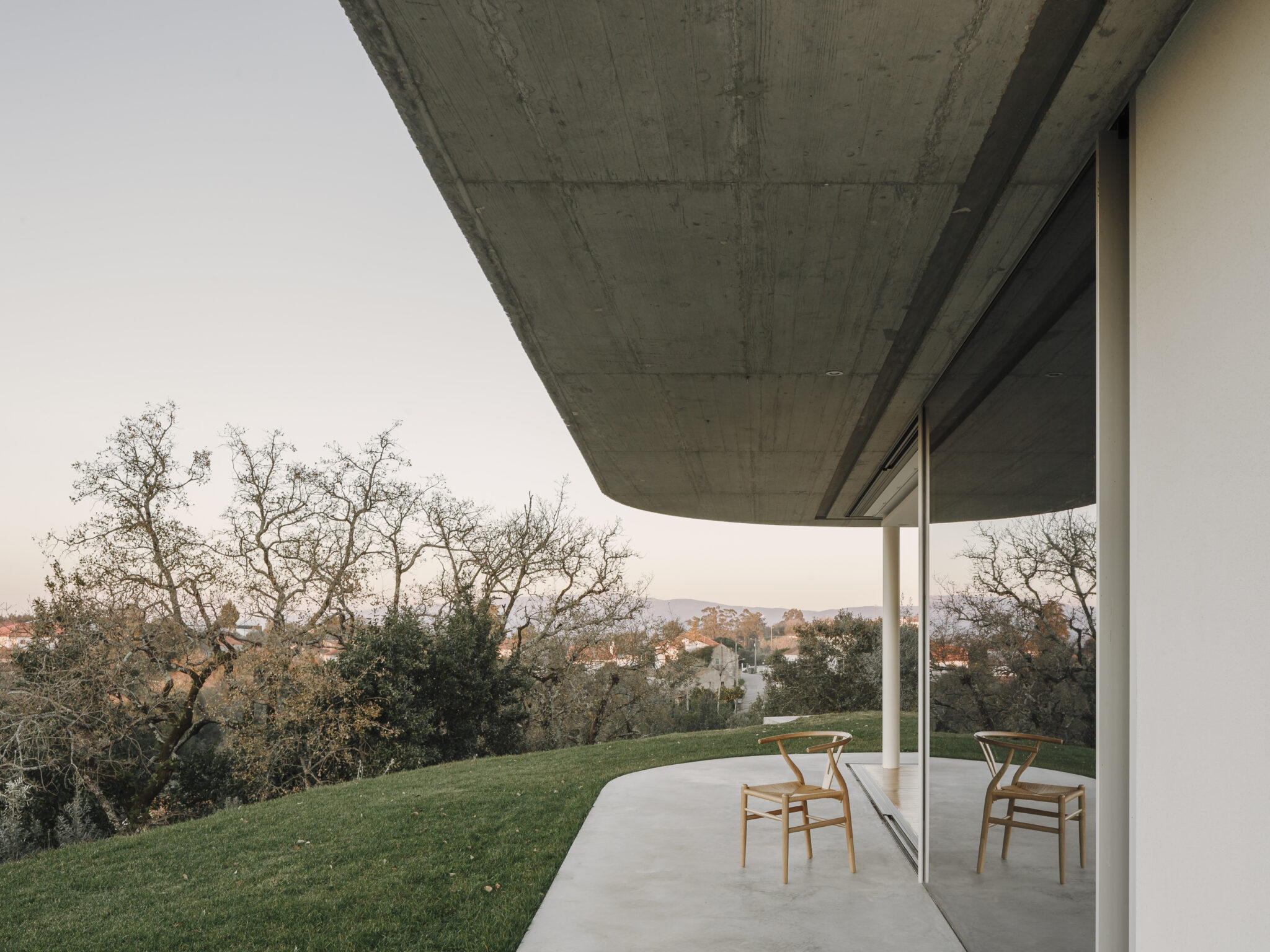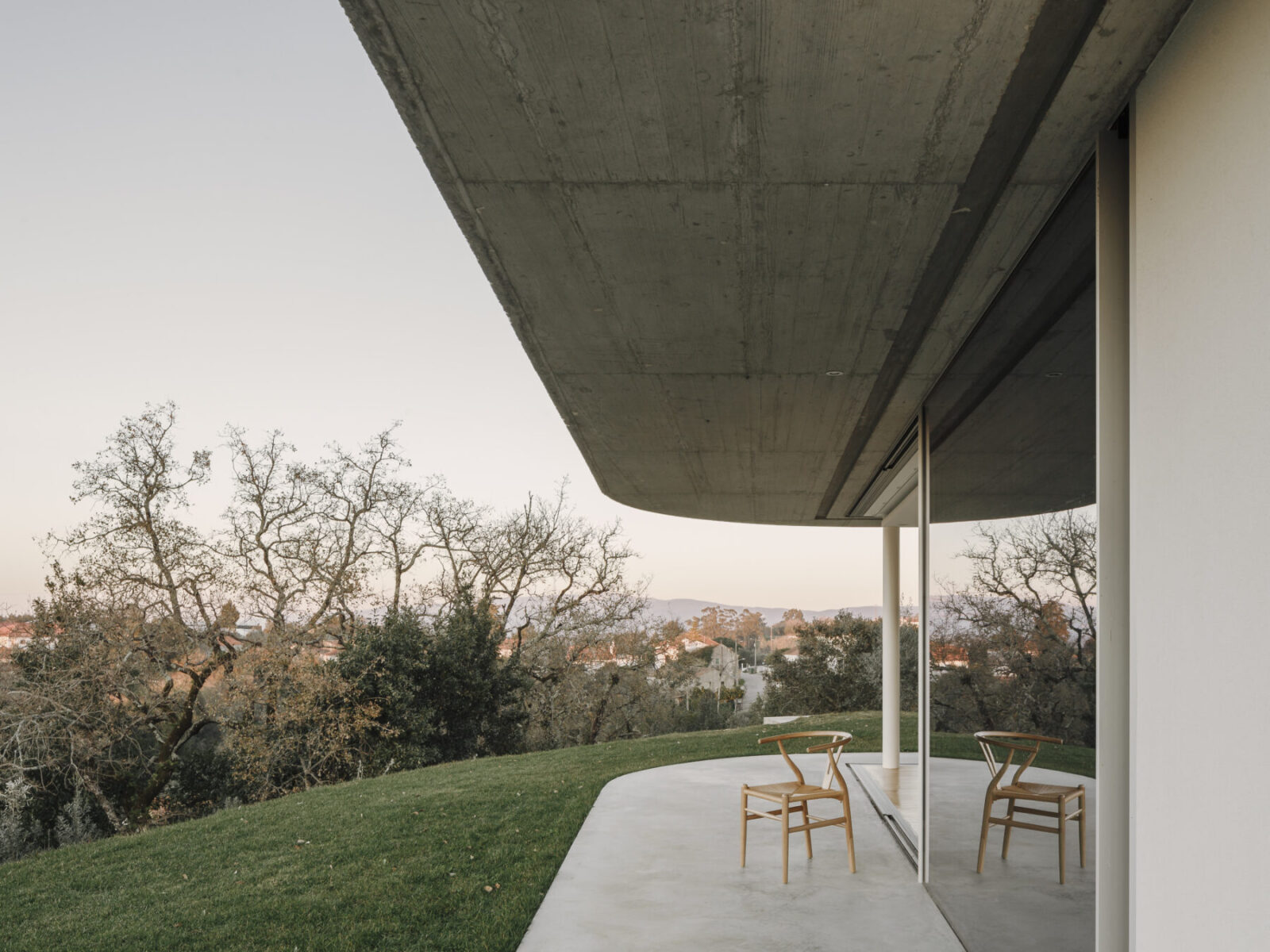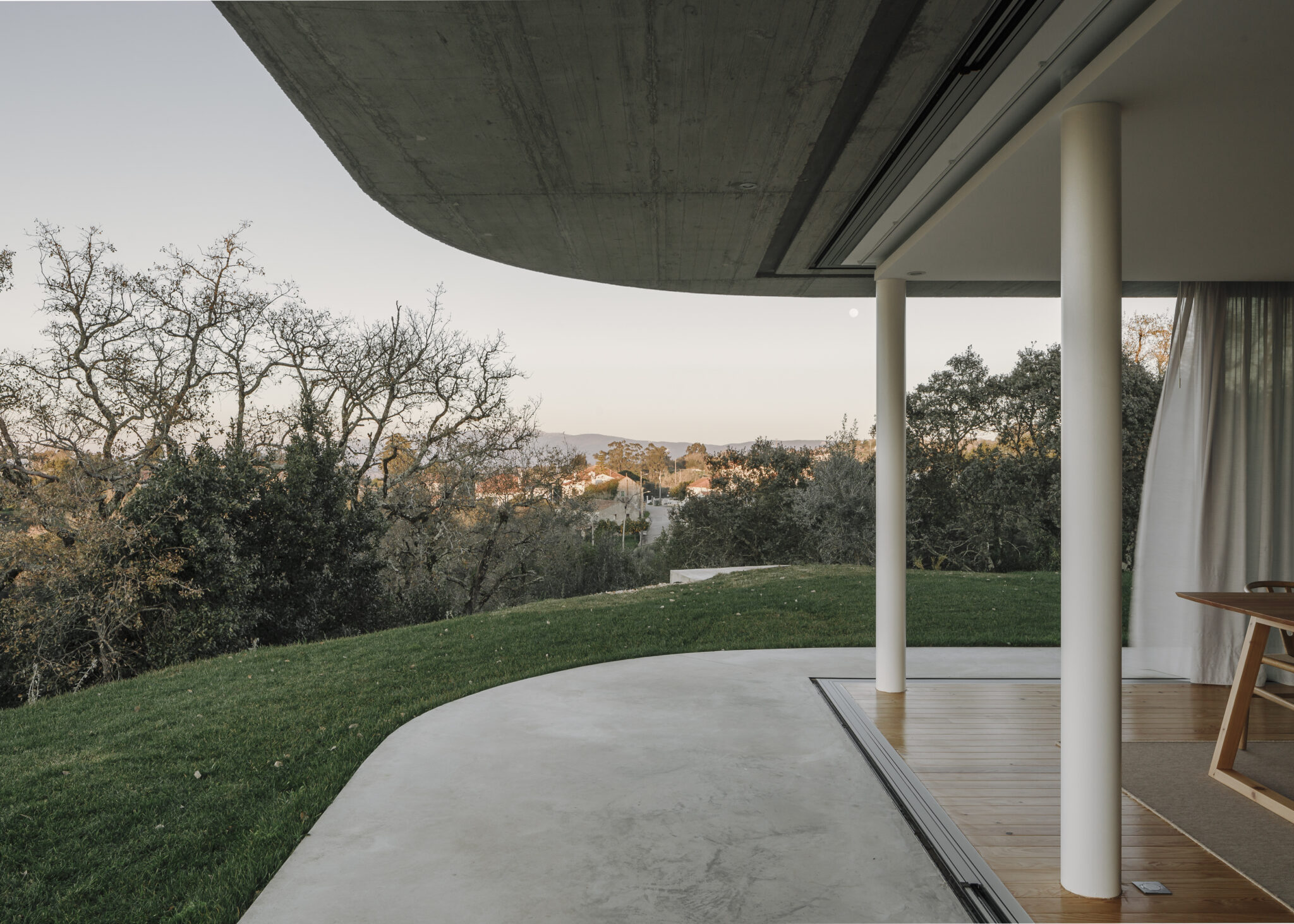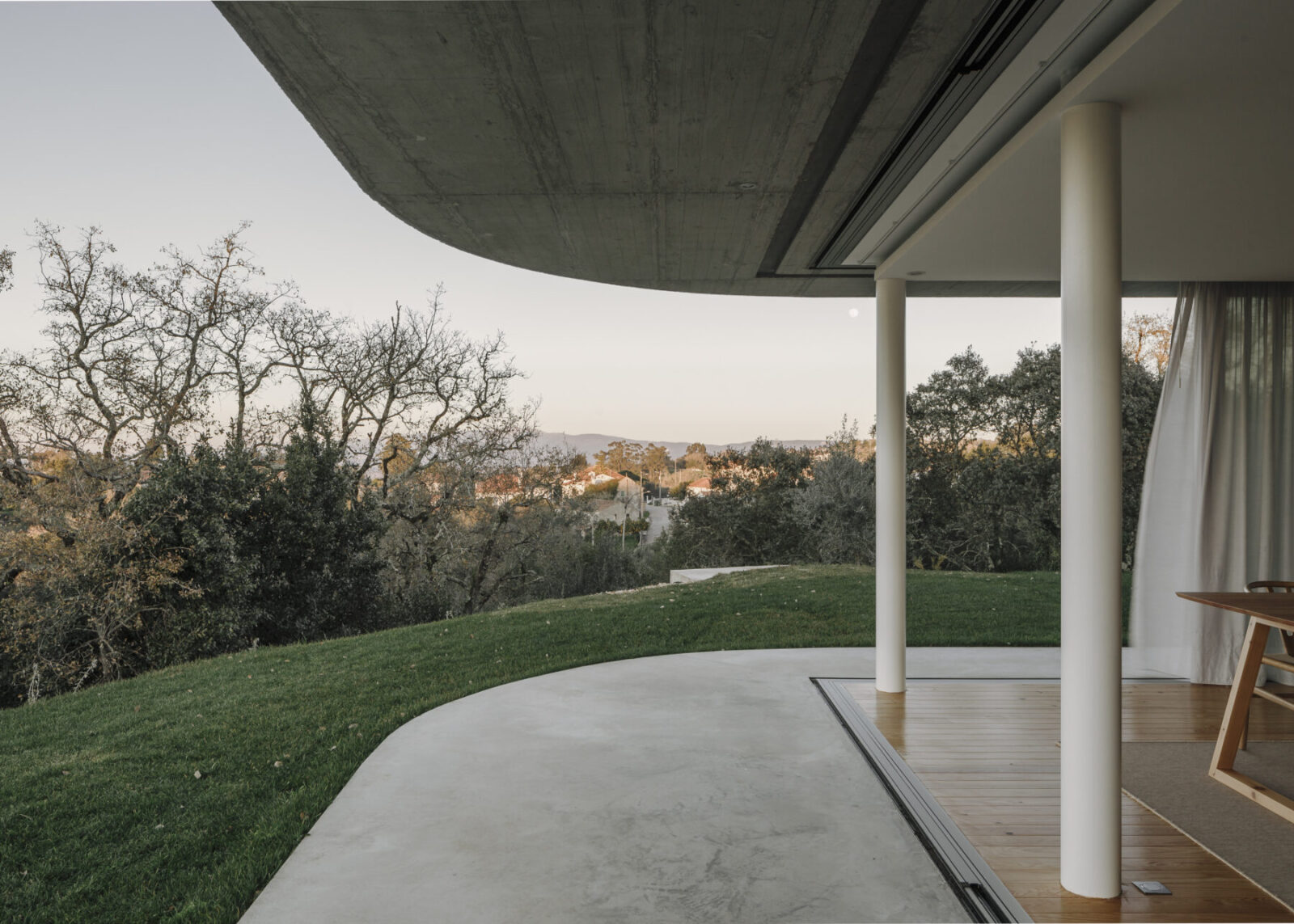 Thus, it was essential to come up with a project that would not only provide privacy from the nearby road, but also spaces that would allow to fully enjoy the enveloping landscapes.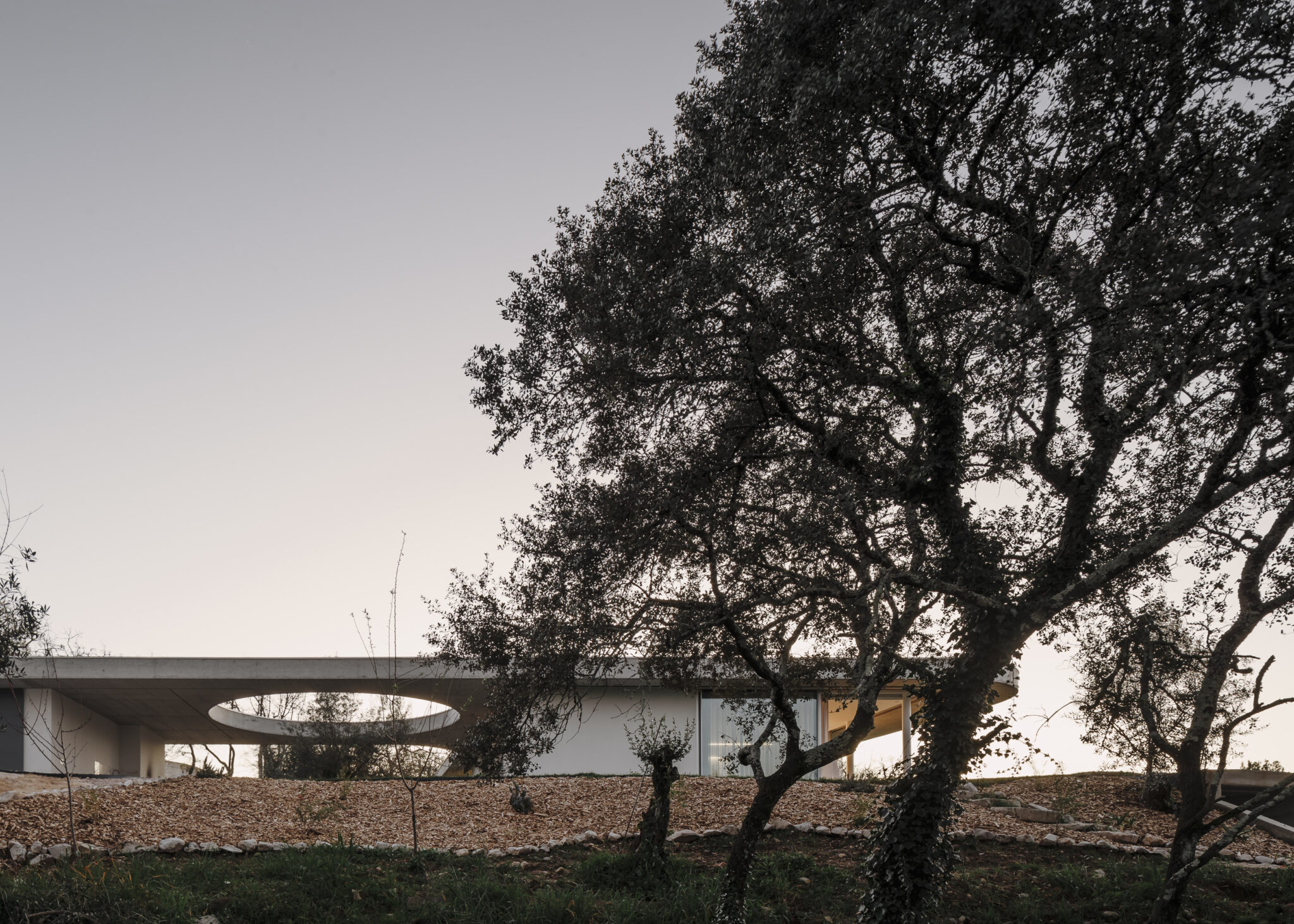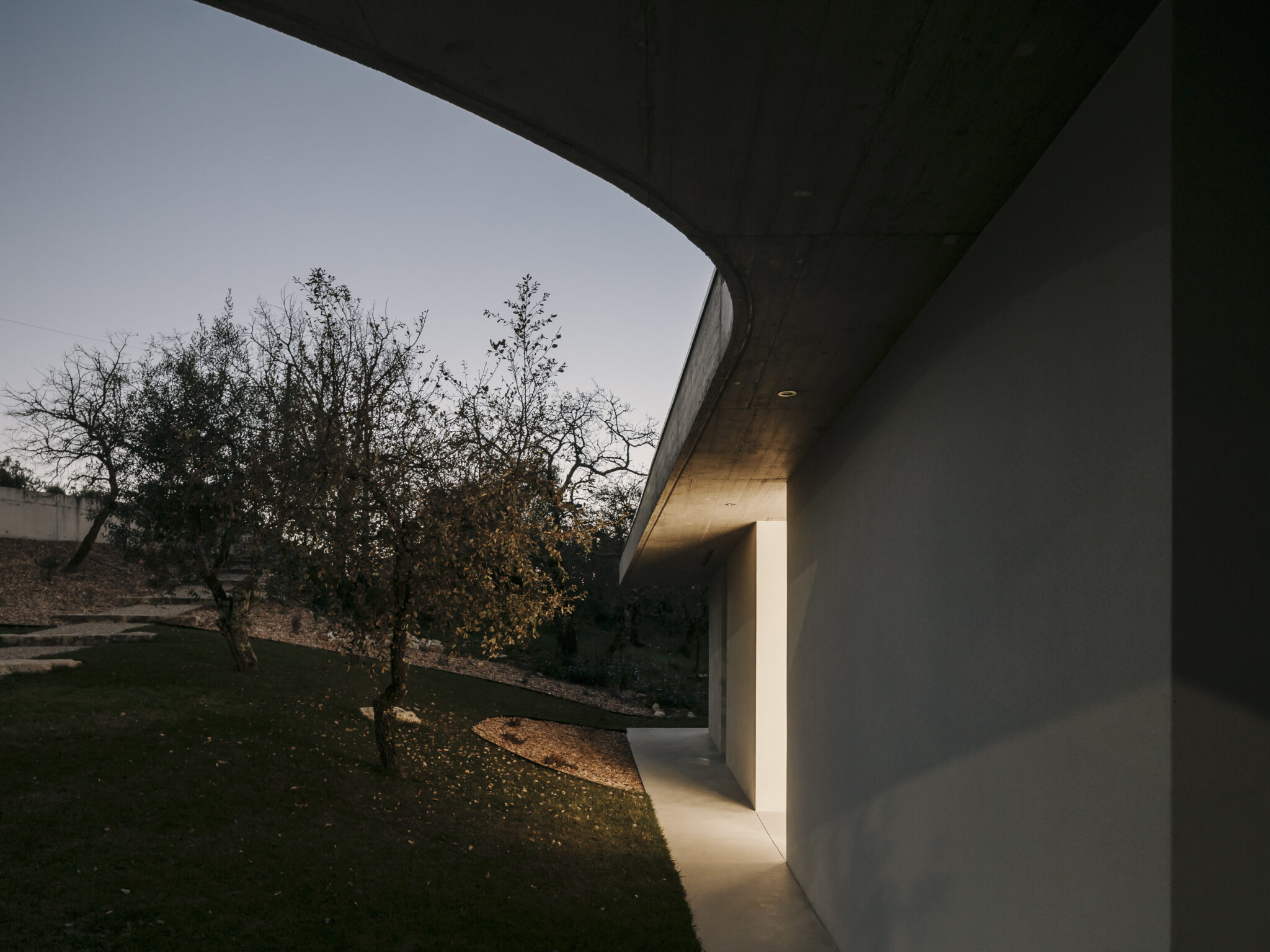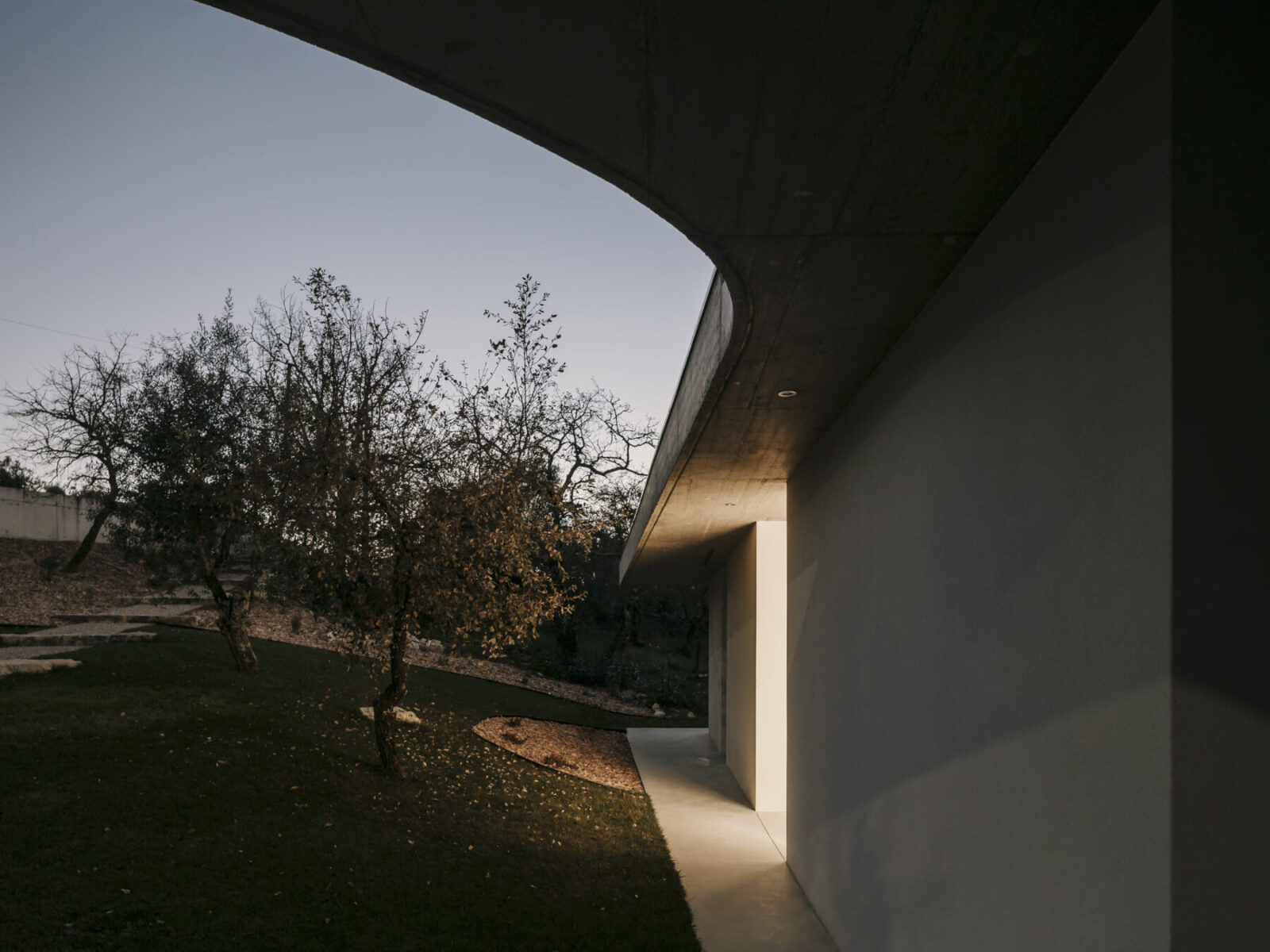 Therefore, the project conceptually develops from an L-shape, where the social and technical areas are delimited by a patio. This transitional area tunes into the pre-existing surroundings, in analogy to the threshing floor that you can find on the land.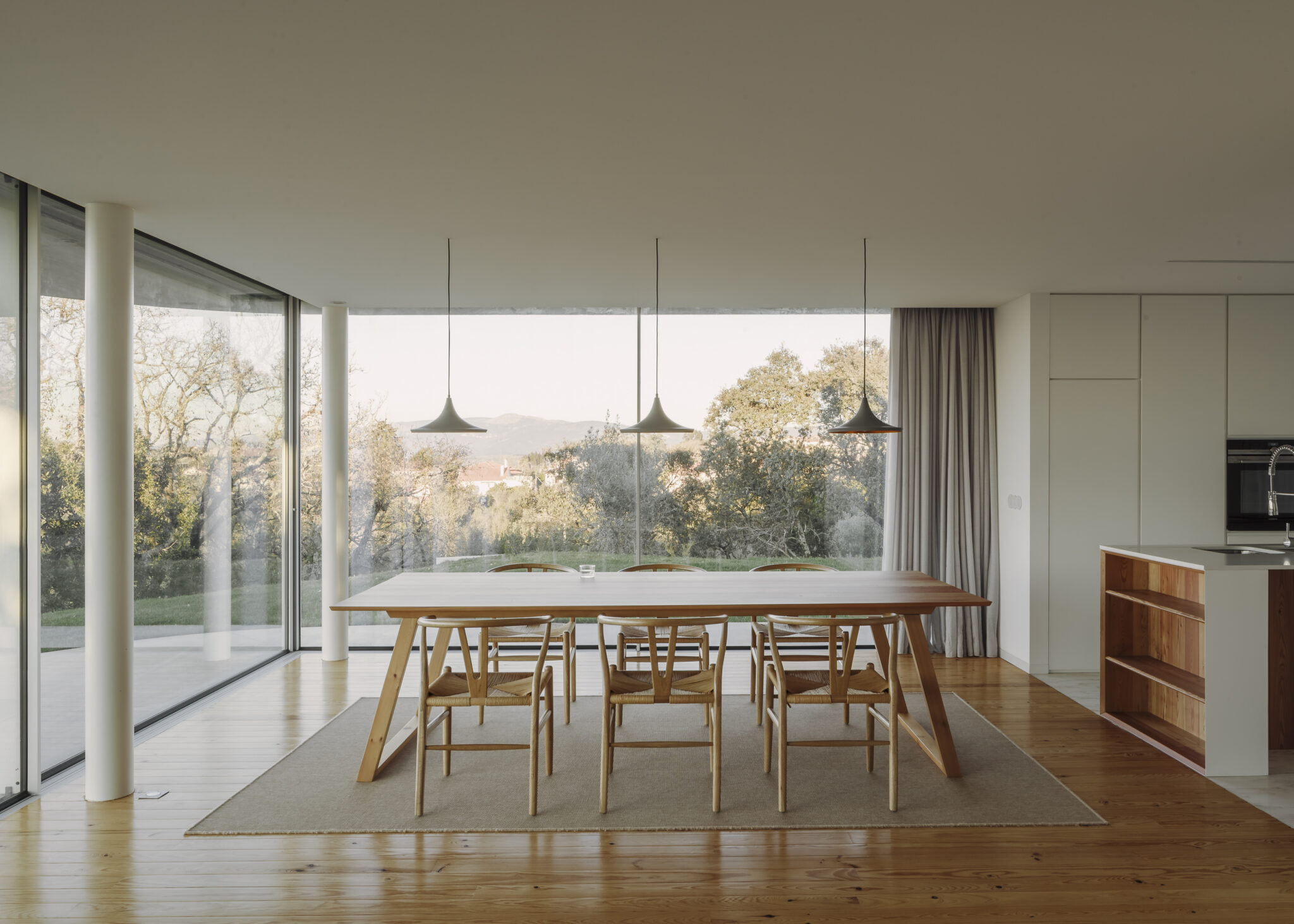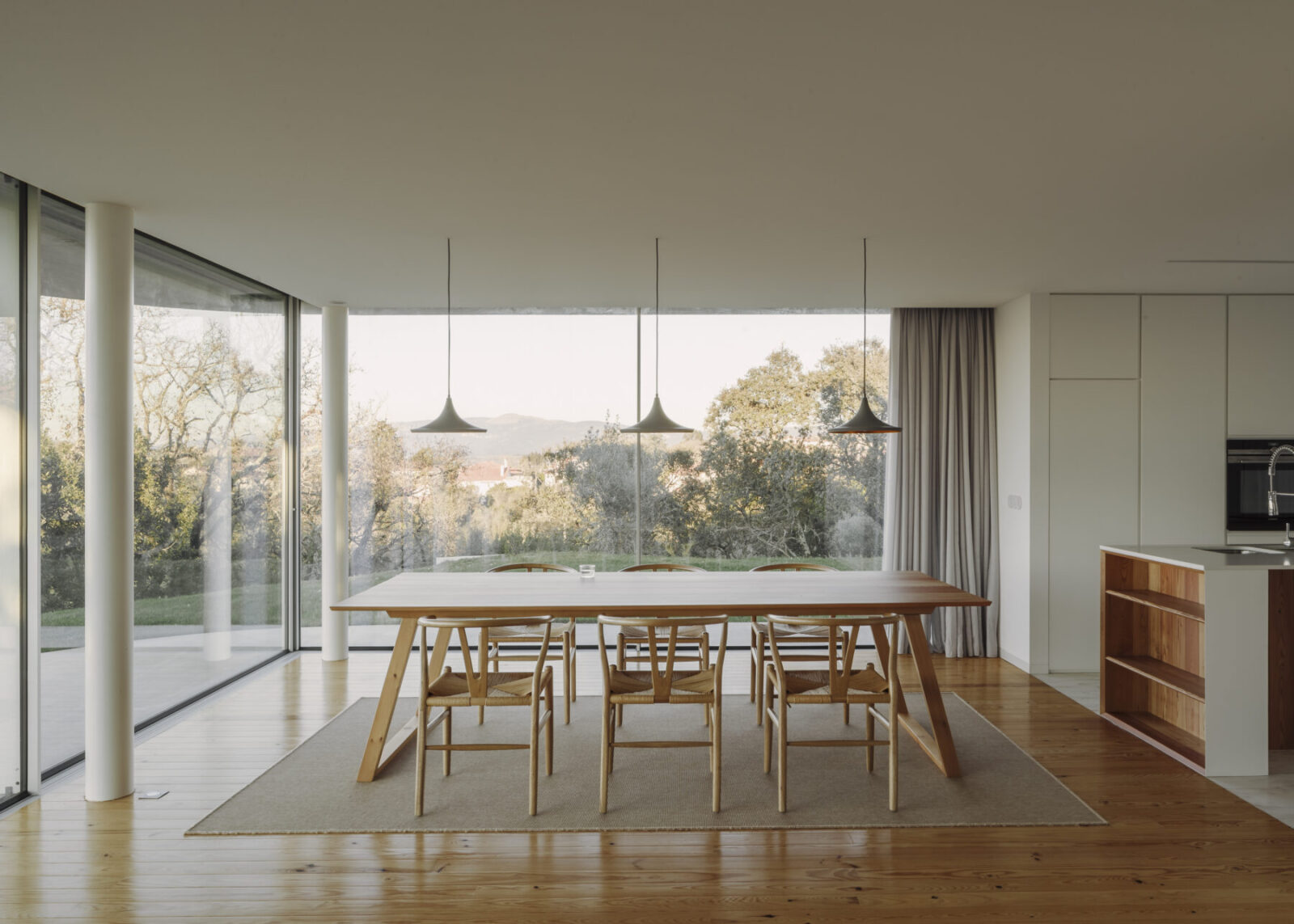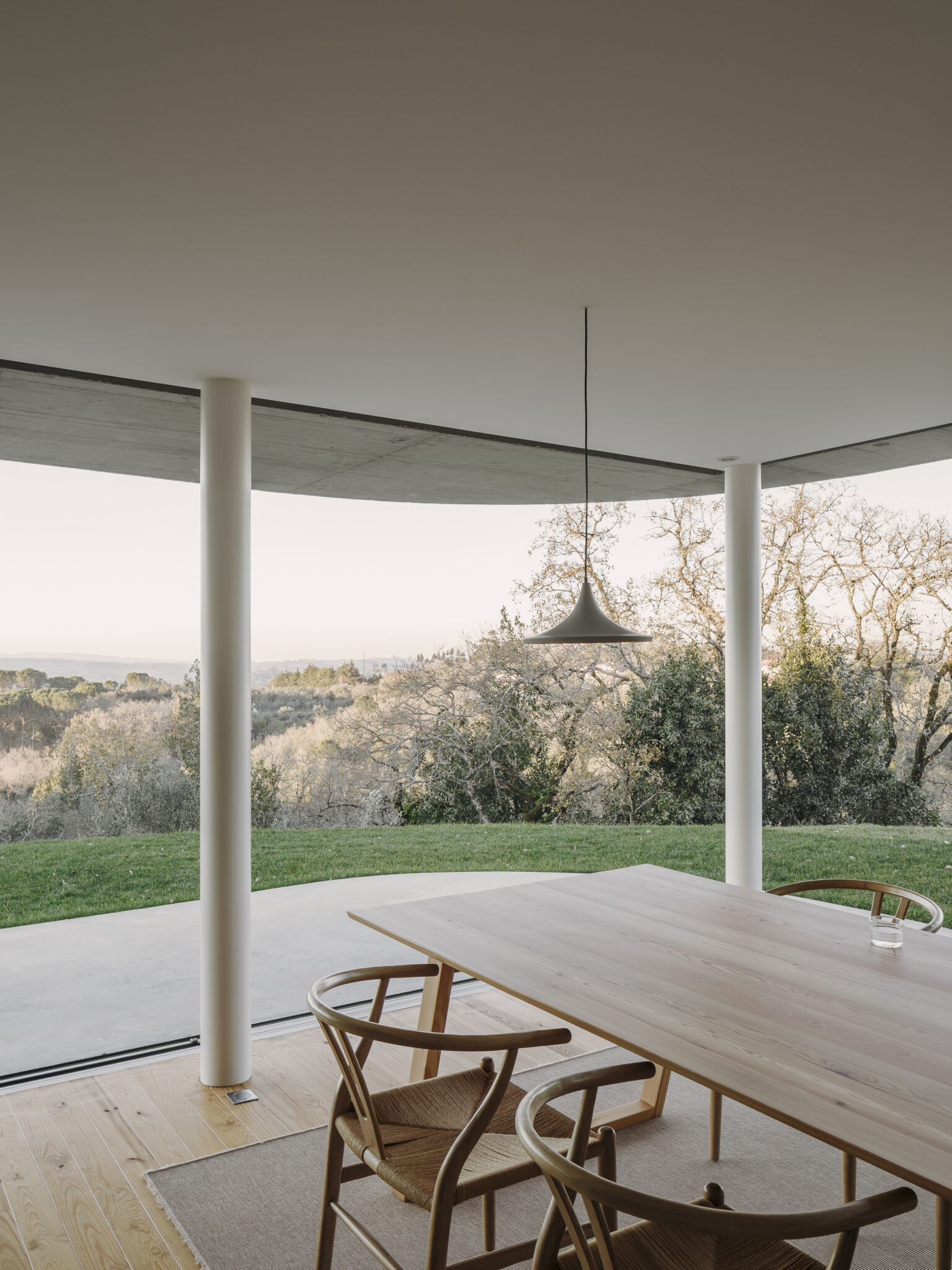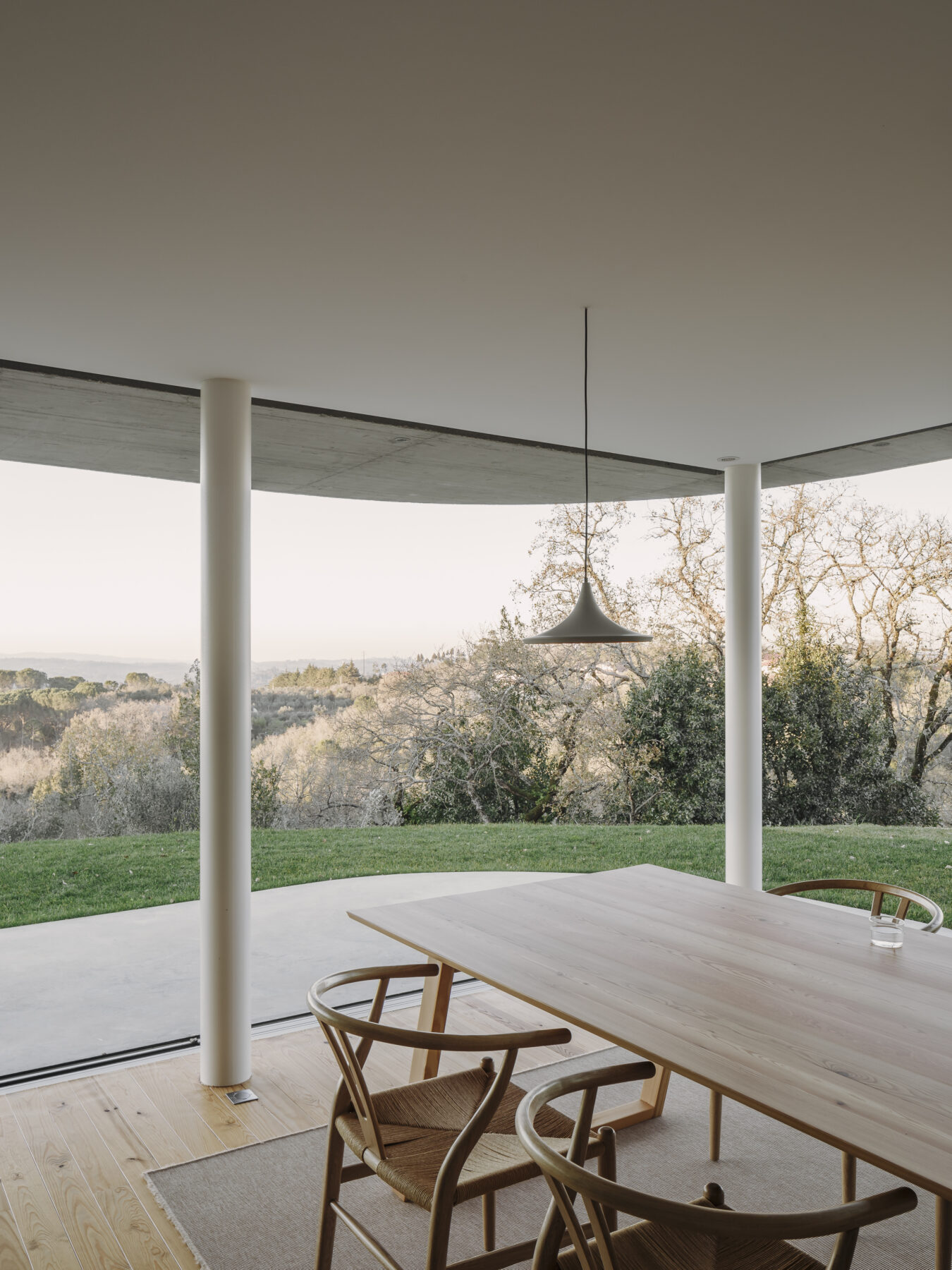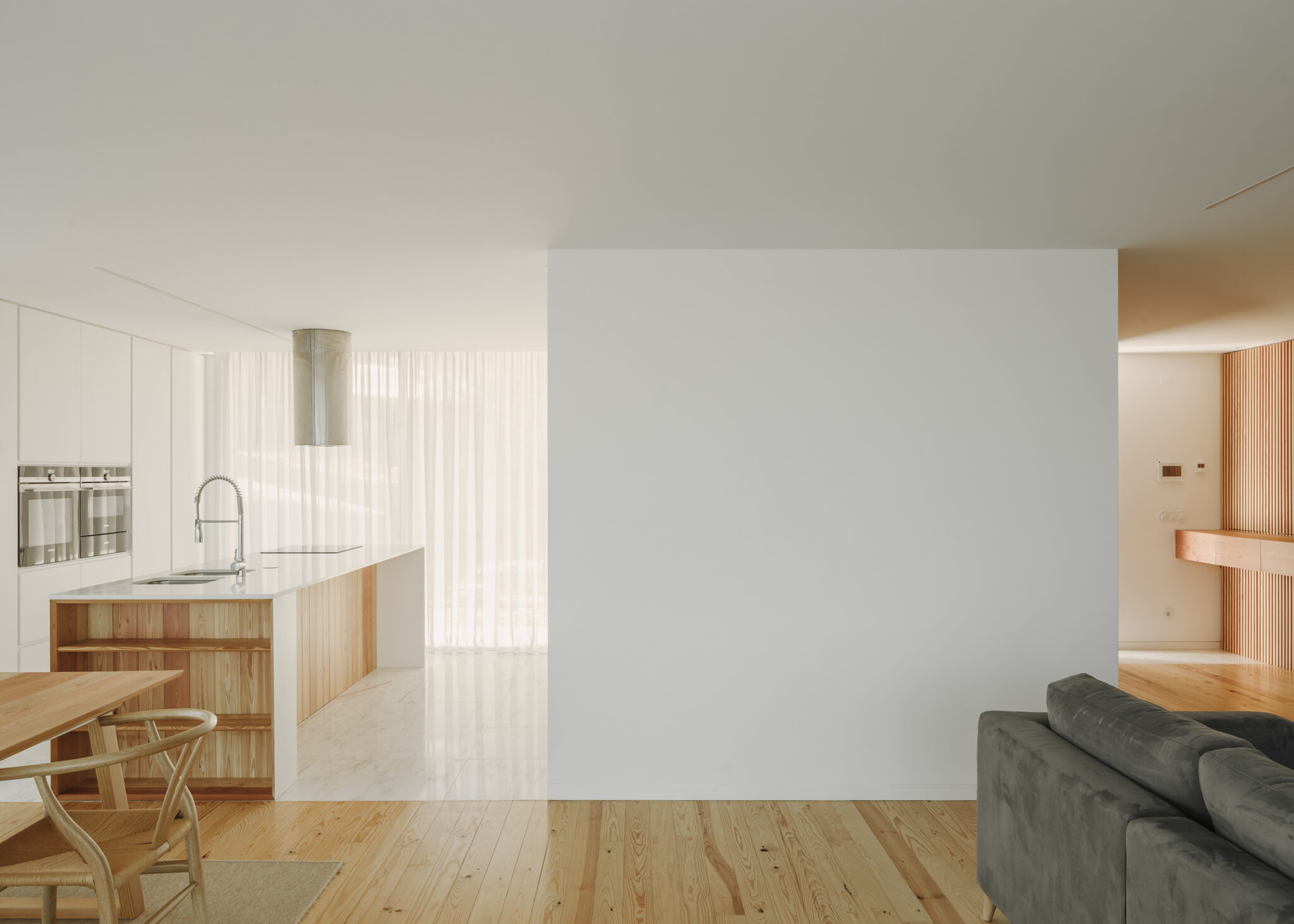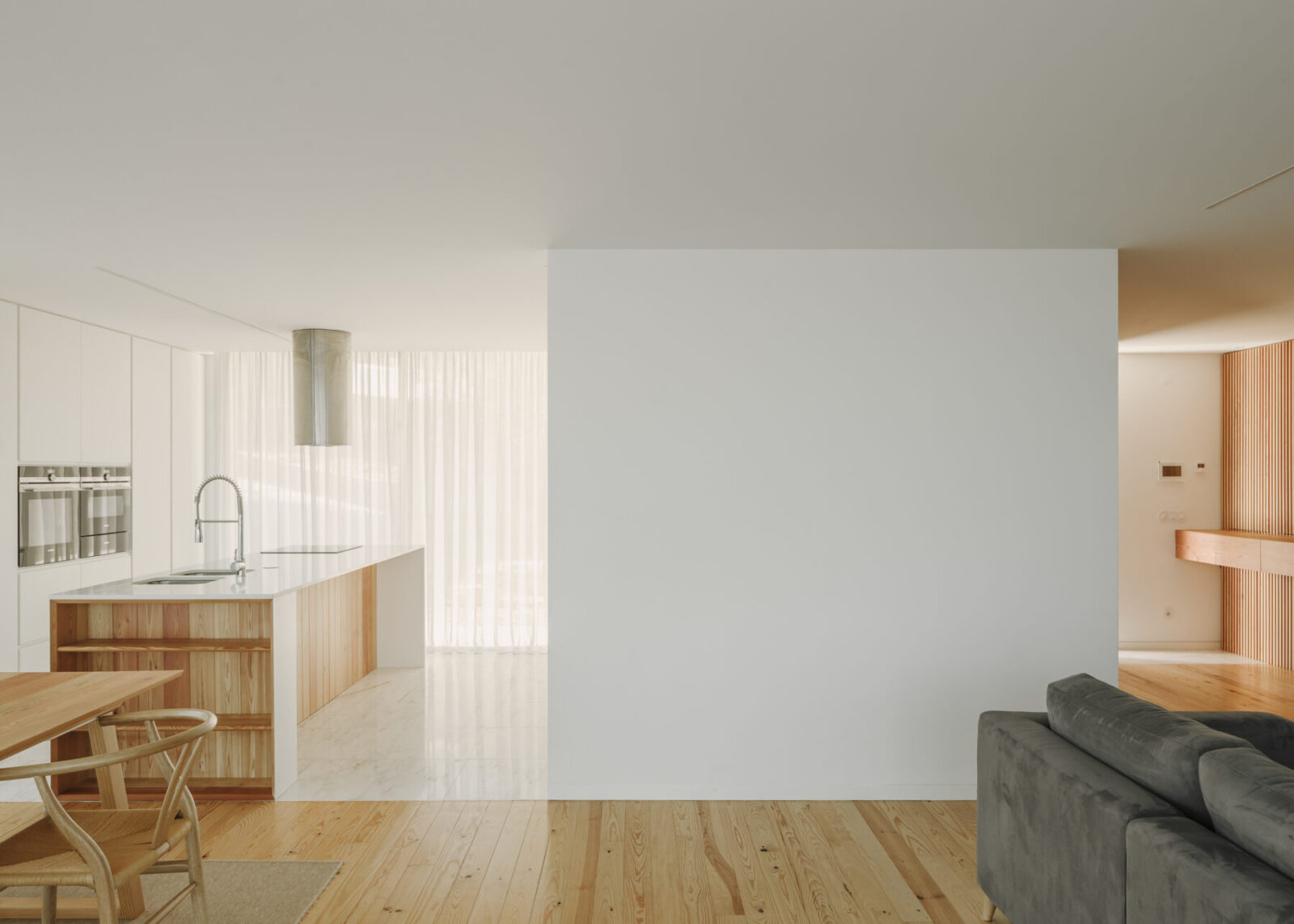 The plan layout that starts from this space, is set into two programmatic "wings", to the East we find the technical areas – barbecue and garage – and to the West the social and private areas – study, bedrooms, living and dining area, kitchen and pantry.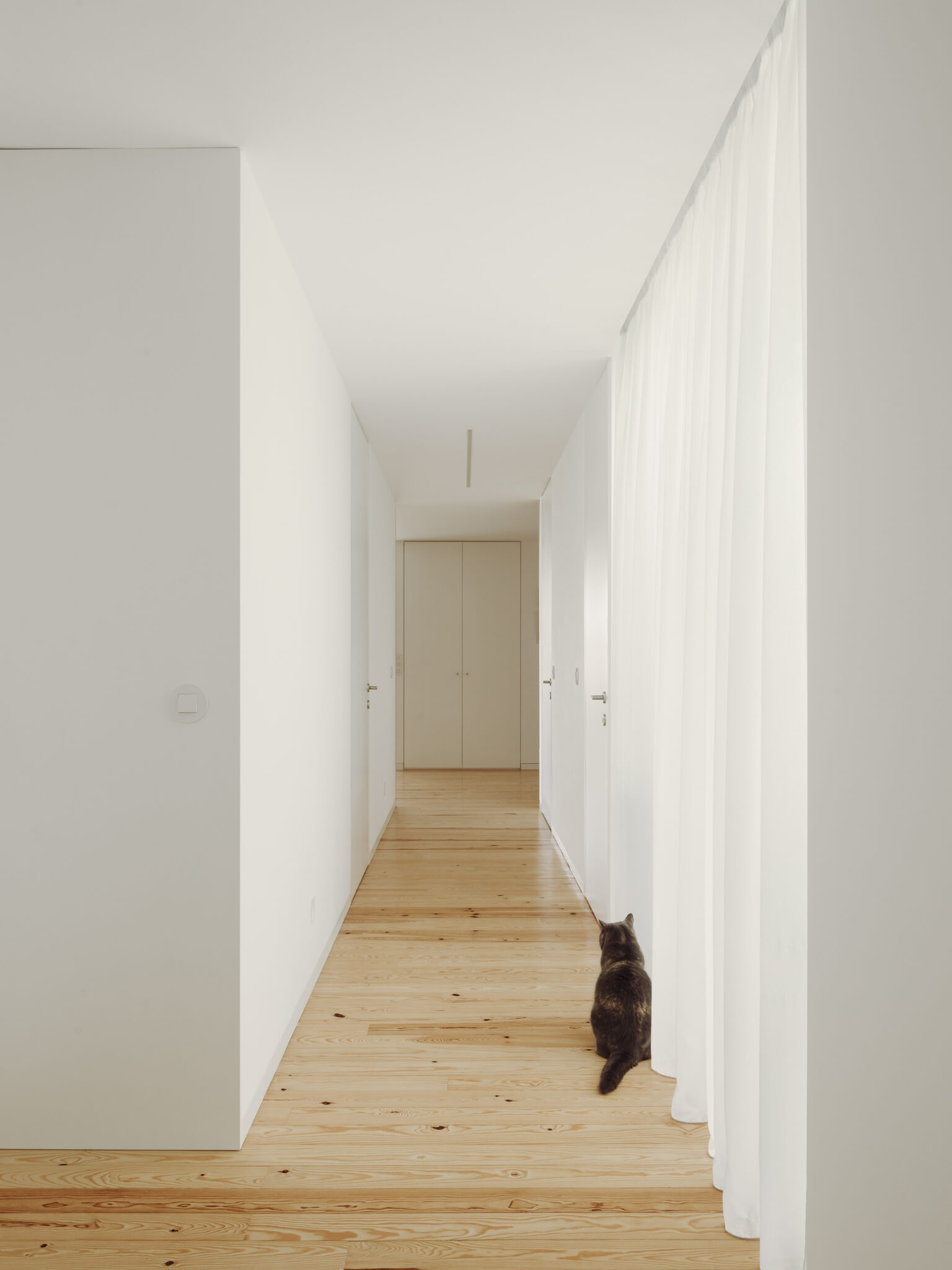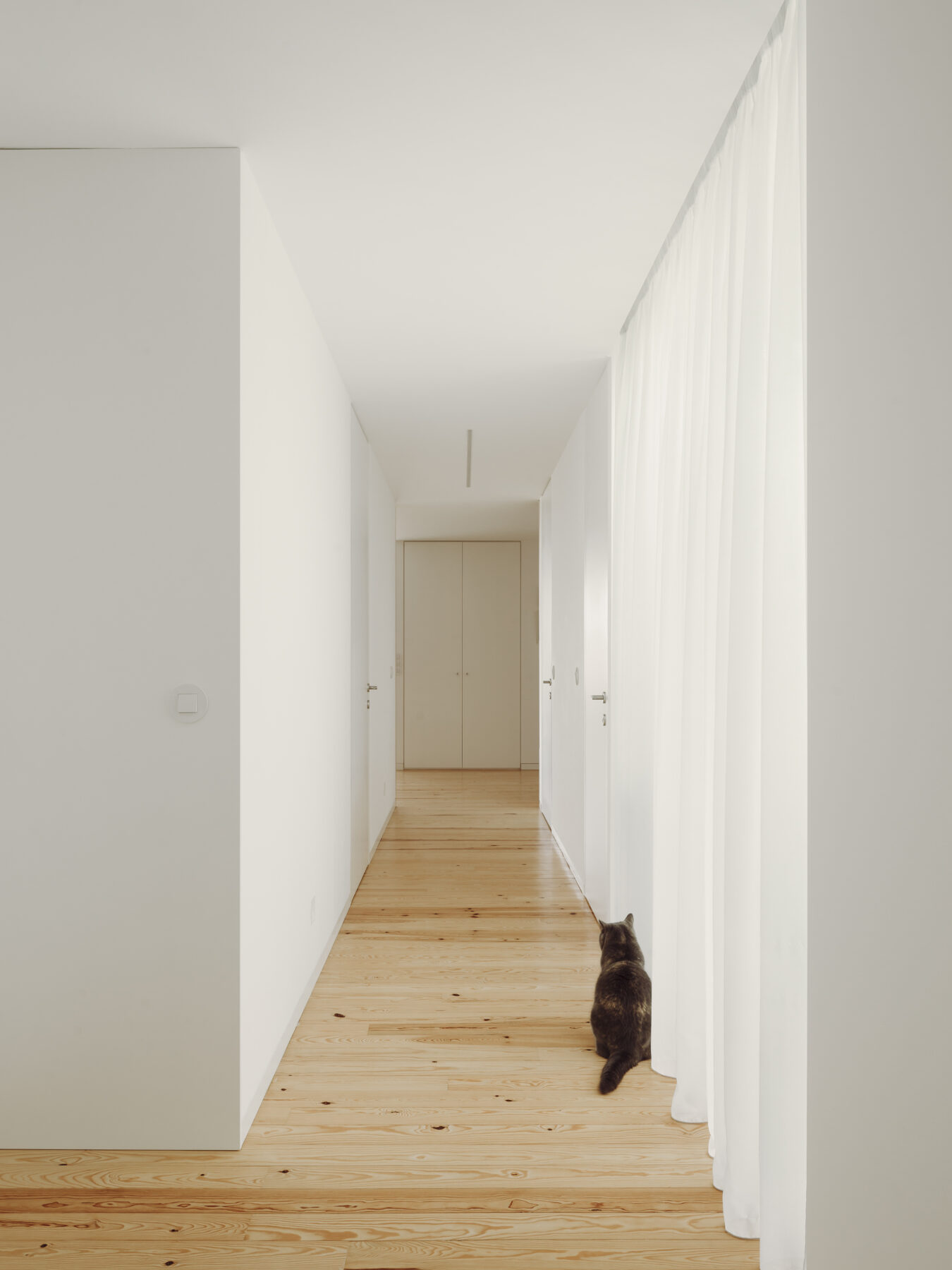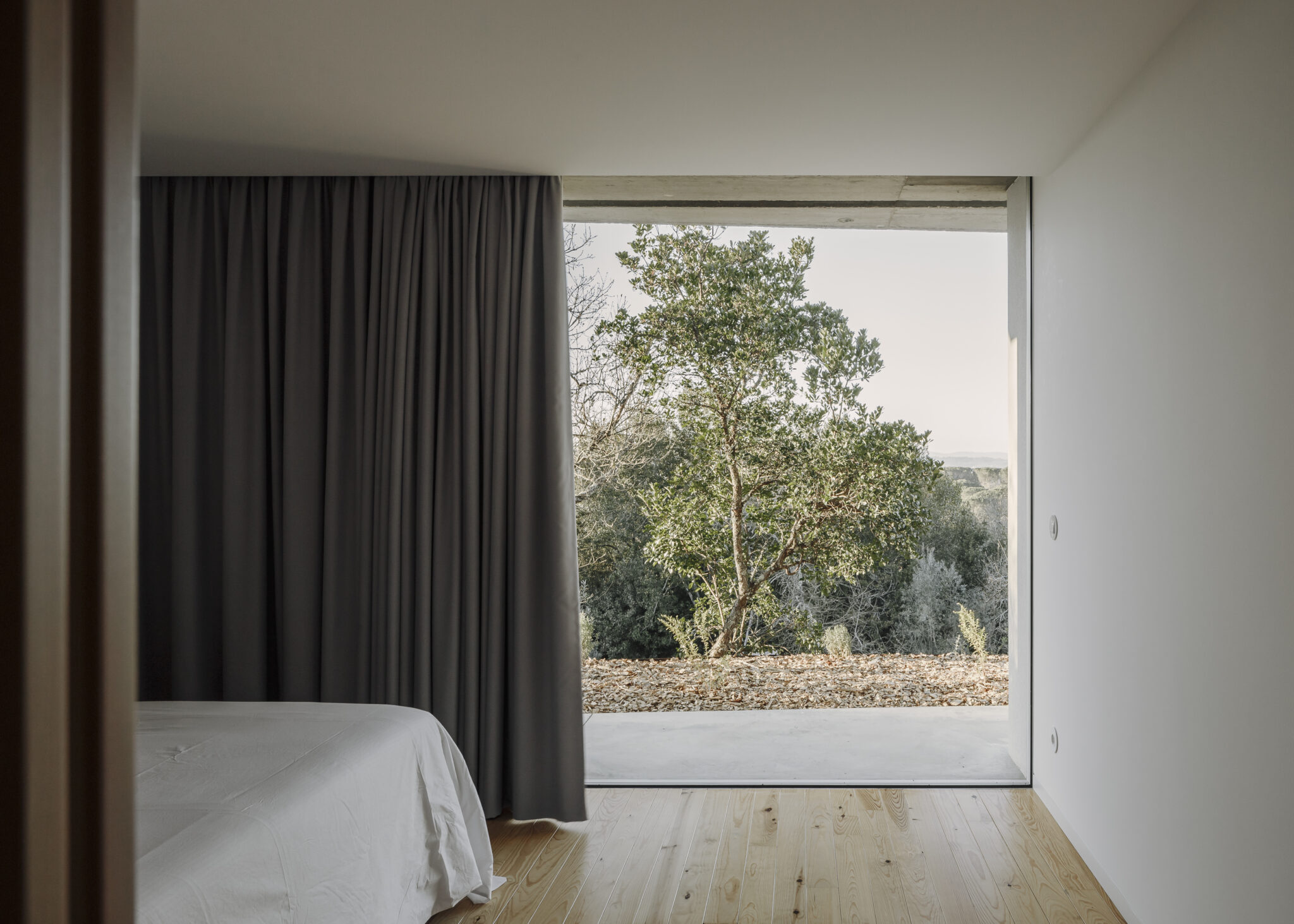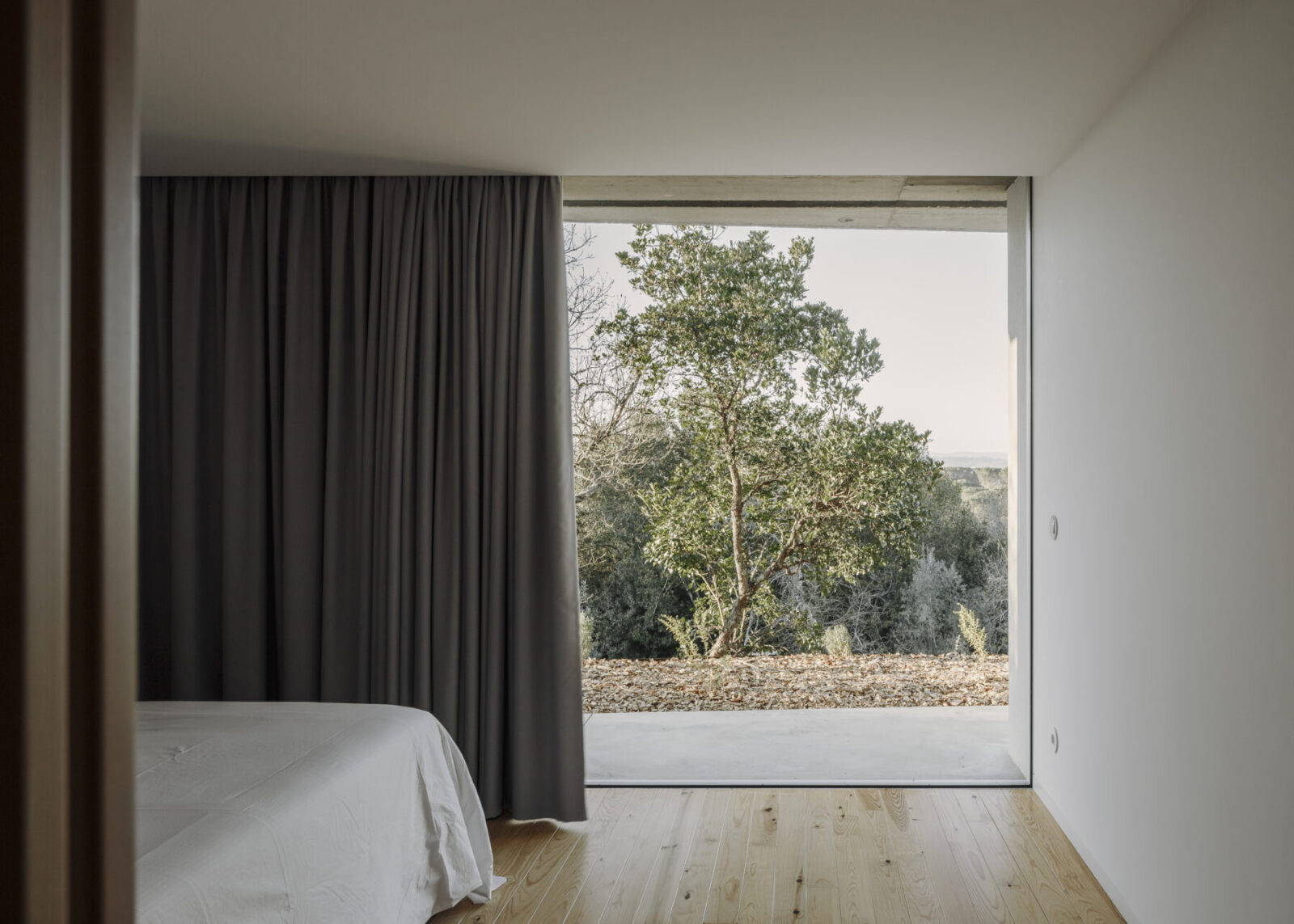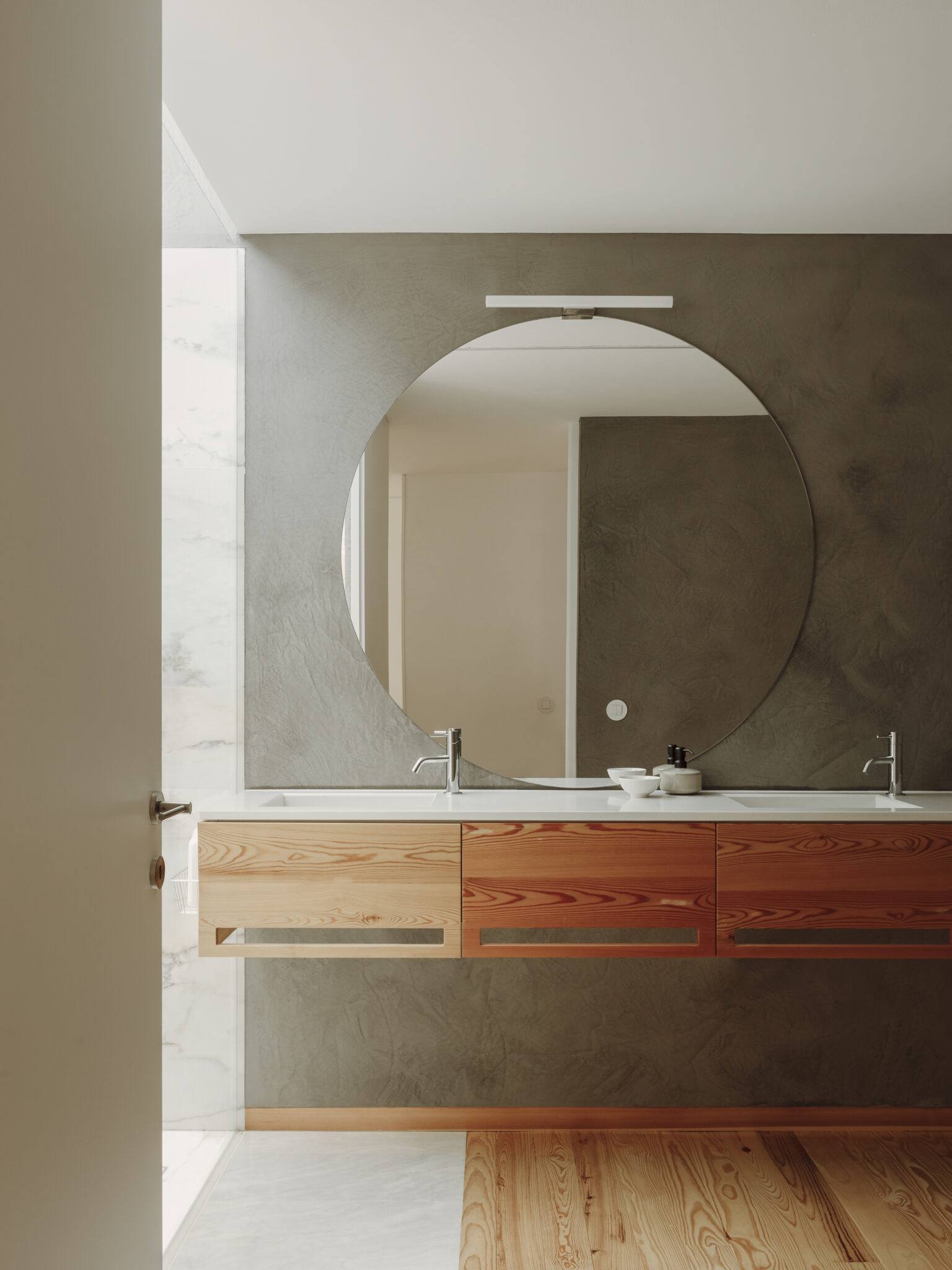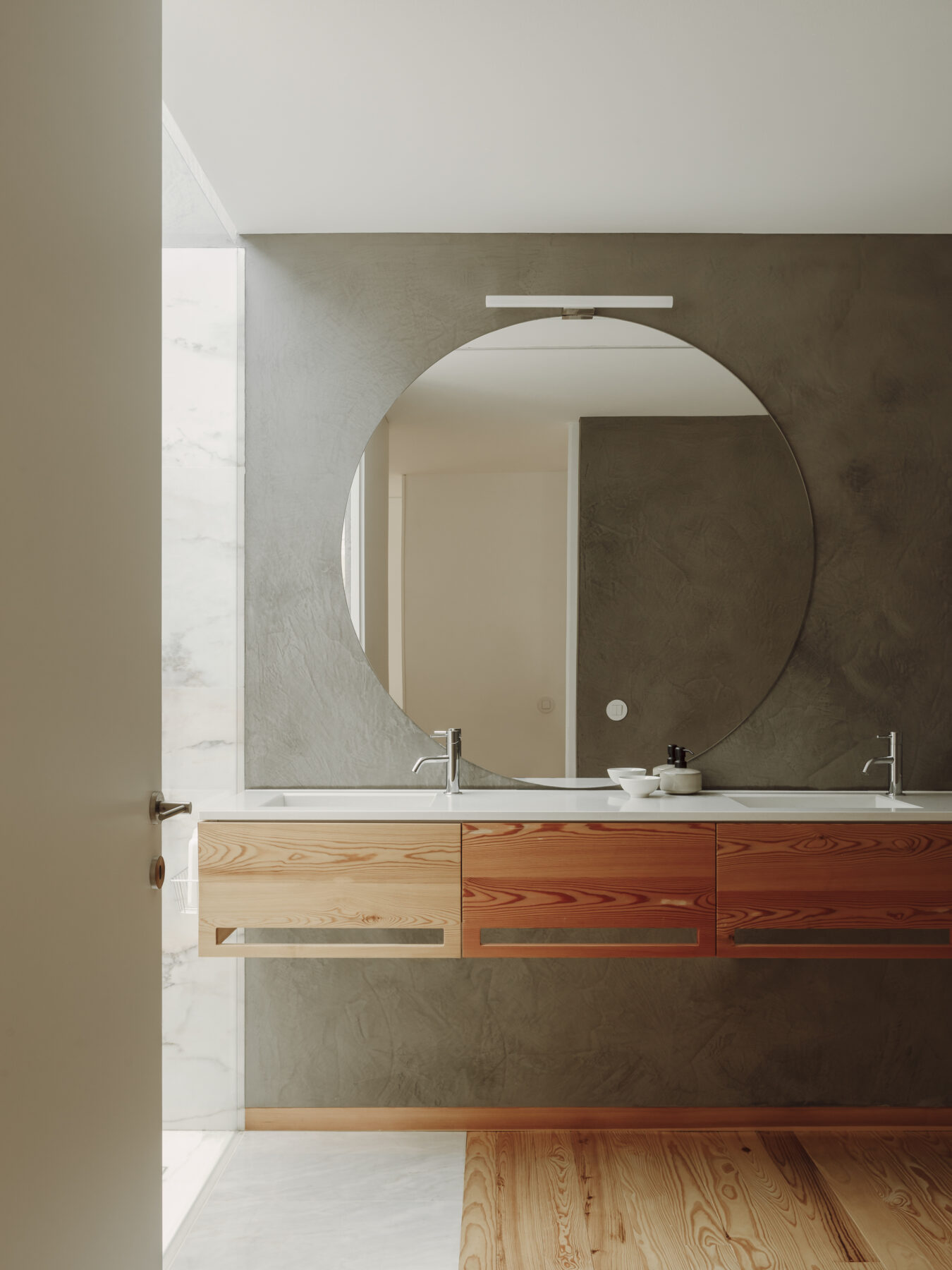 The interior décor is based on genuine materials, mainly stone and wood, that give the spaces a modern and cosy character. In addition, all the elements used in the finishings were designed by our architectural studio.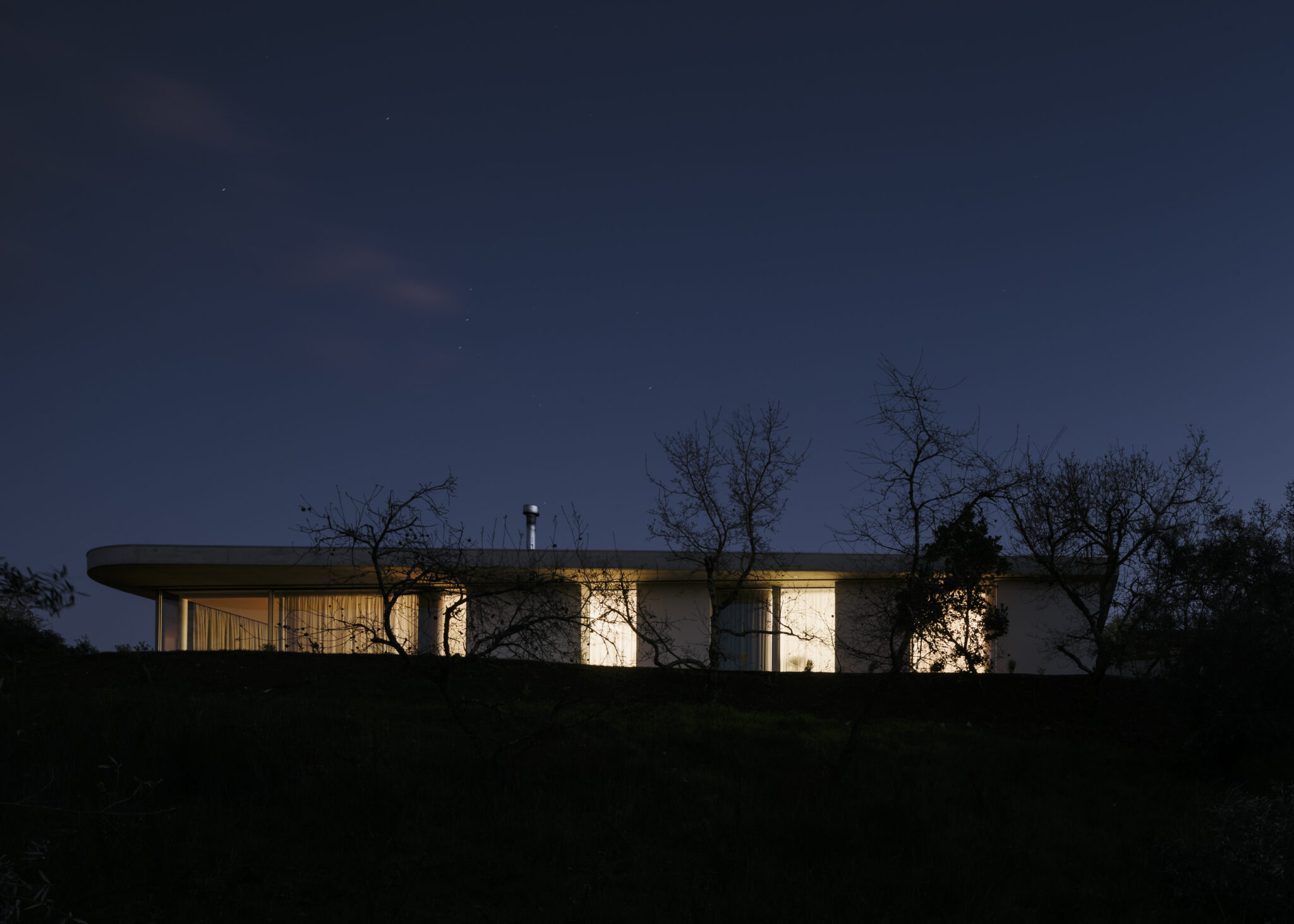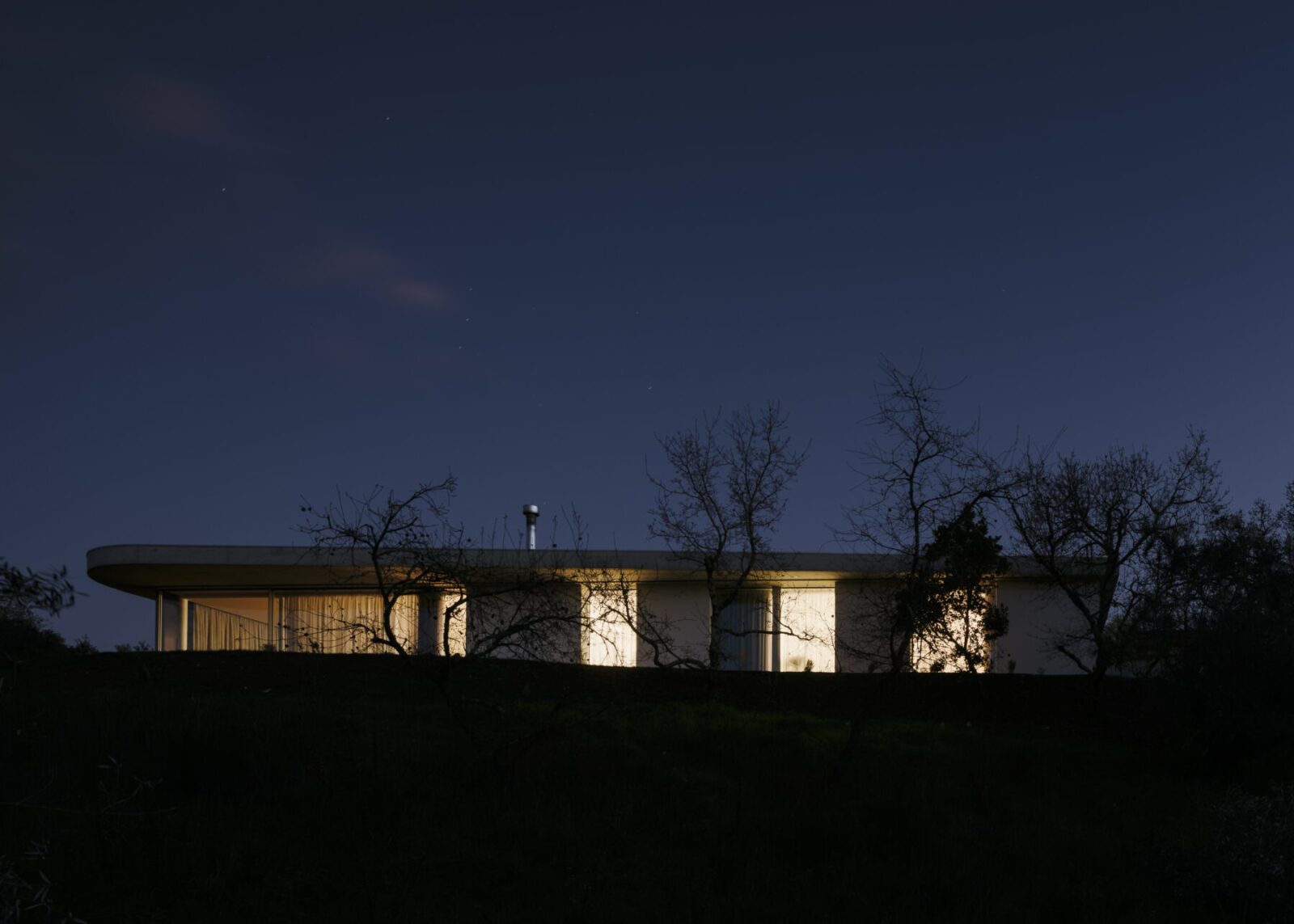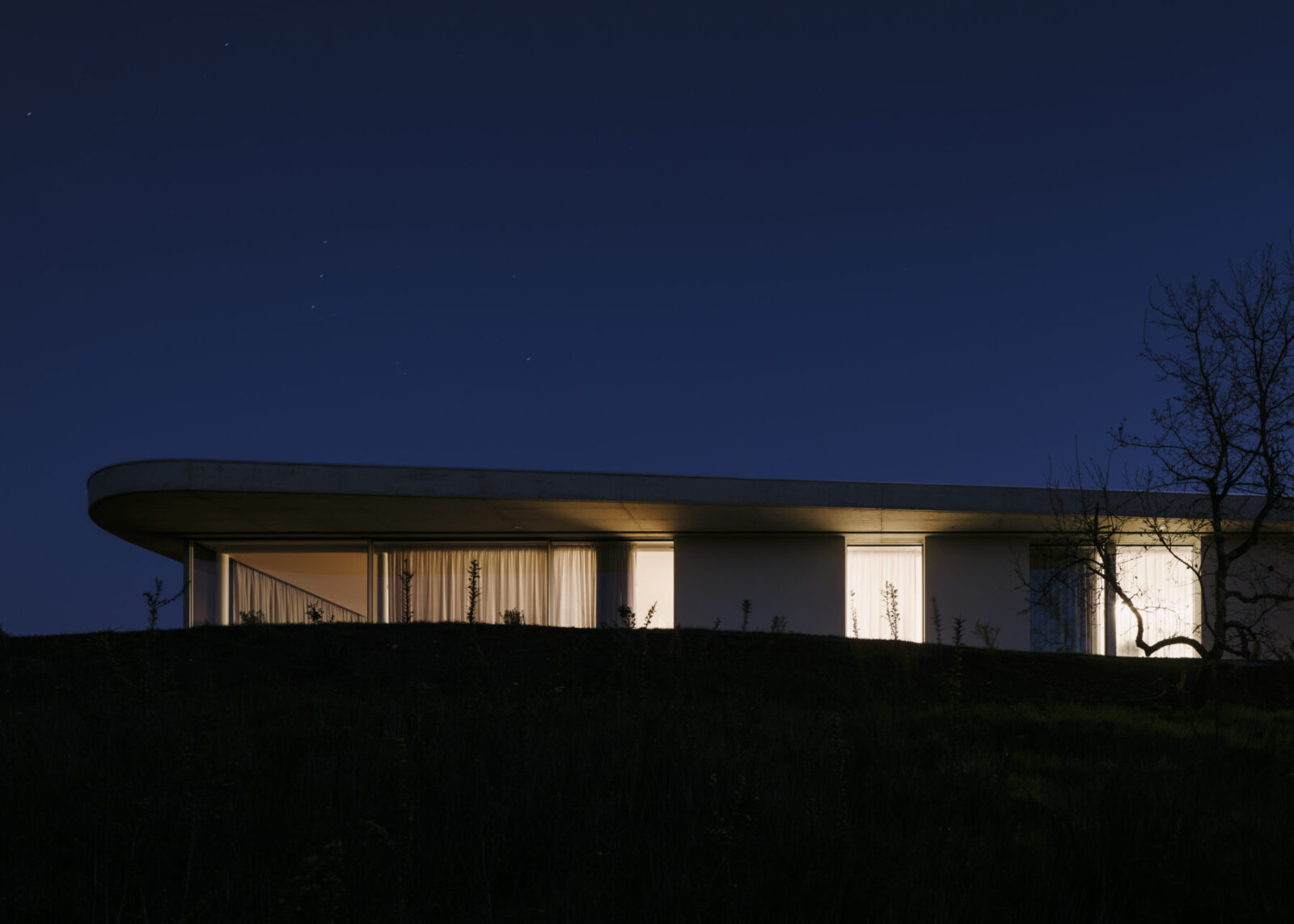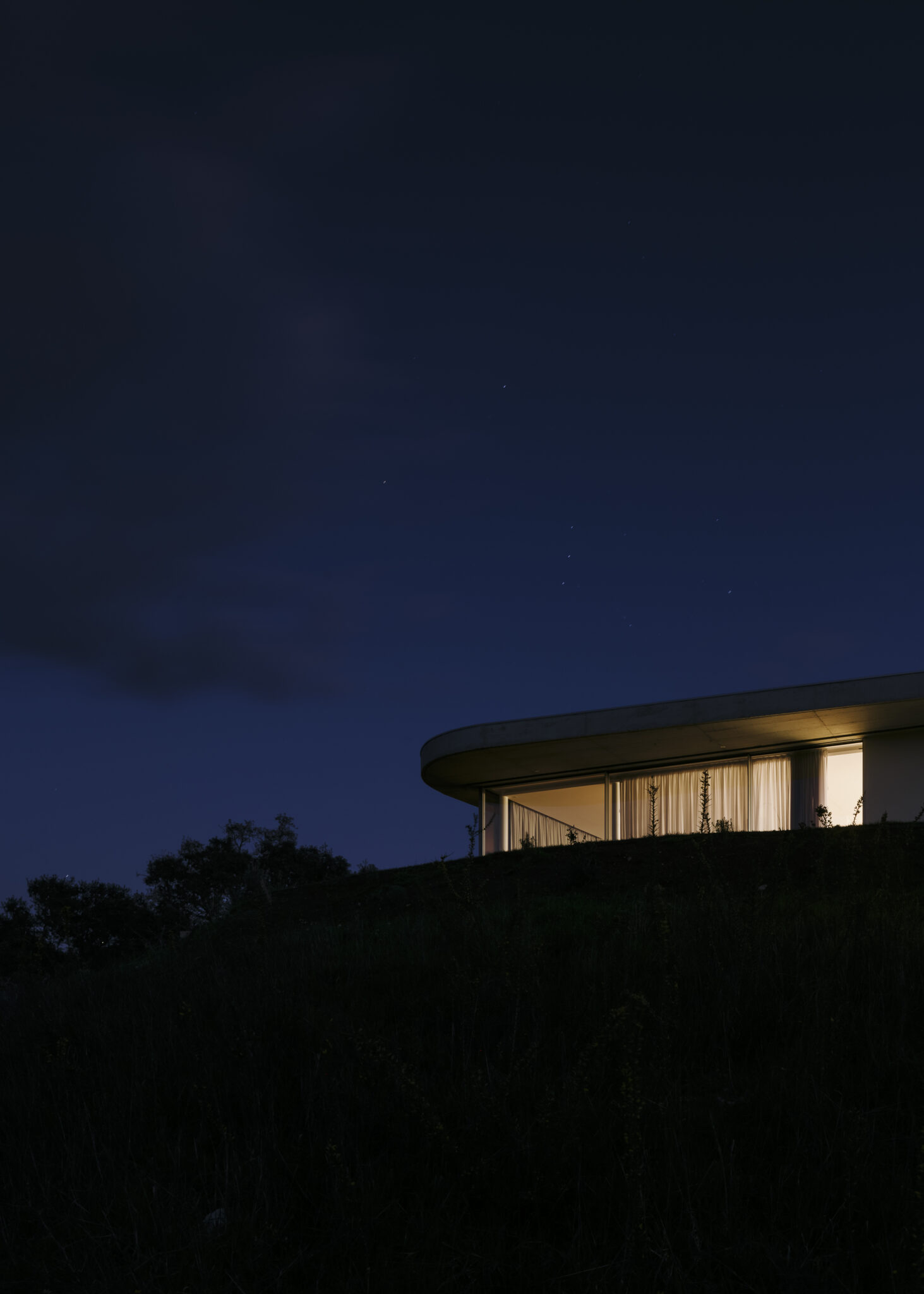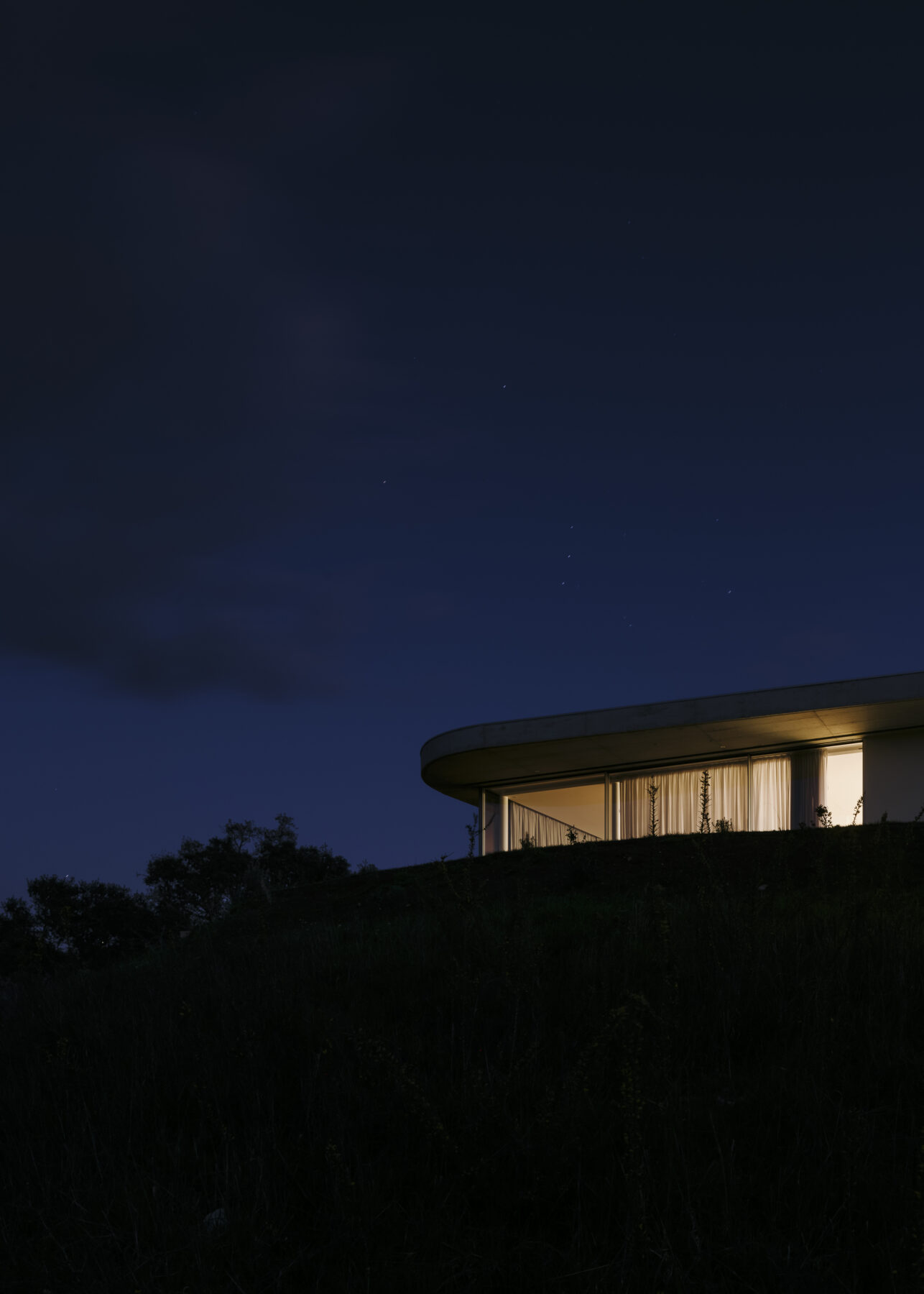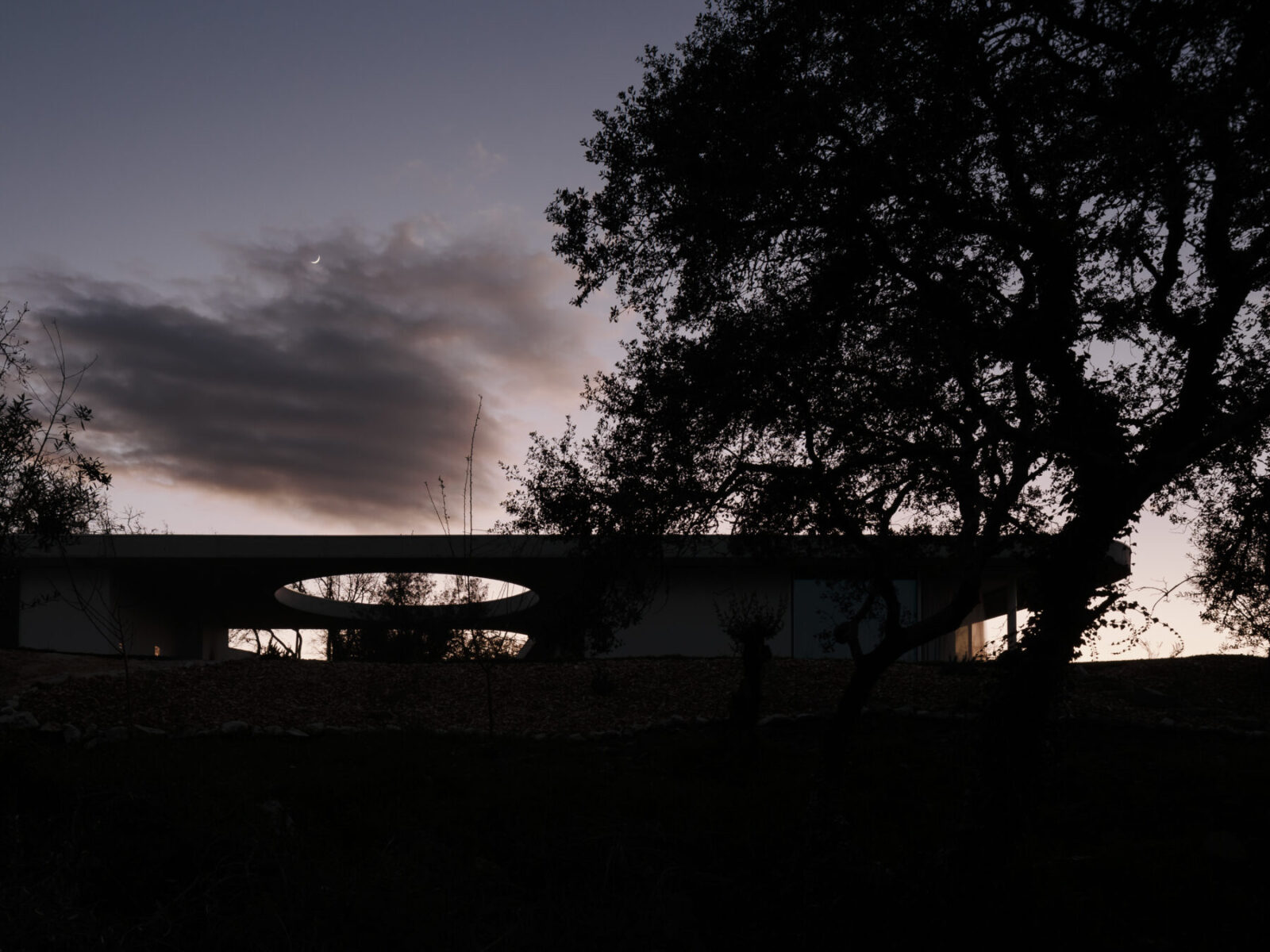 Facts & Credits
Project title  CASA CHOUSO' (Chouso House)
Project type  Residential
Architects  Bruno Dias Arquitectura
Project team  Bruno Lucas Dias, Tânia Matias & Cristiana Henriques
Building Company  Pireslar – Construções, lda, Carlos Miguel Constructora
Area  420,00 m²
Year  2022
Photography  Hugo Santos Silva




READ ALSO:
Tent House designed in Patras, Achaea by dotn design practice