So & So Studio and Kardamov Studio are architecture and design studios located in Berlin, Germany. Bound by their appreciation of pure form and concrete, the studios came together to create a set of lights for a client in Thiene, Italy. Today, the lights are in production and available to the public.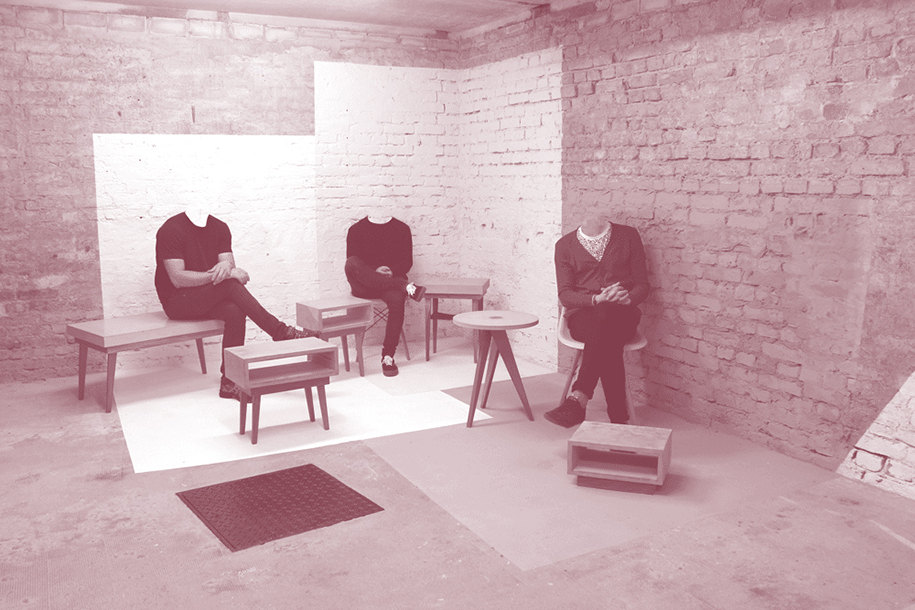 "Born from heroic materials and a topical use of technology, are forms which prove themselves timeless."  – So & So Studio
HERO / HERA
The HERA and HERO pendant lamps are cast in finish grade concrete, reinforced with light weight steel and feature PLA fastening components. Engineered within laboratory conditions, using 3D software and printing instruments combined with the handcraft of fine-furniture expertise, an ancient construction technique has been transformed into a Twenty-First-Century art form. 
The HERO pendant lamps have a sculptural, yet quiet presence. Their dramatic light qualities are ideal for an art display space or accenting the home or office. Their directional light and shadow features bring a quiet dialogue to any space starving for character. The HERO loves friends and prefers to share the room with at minimum, one companion.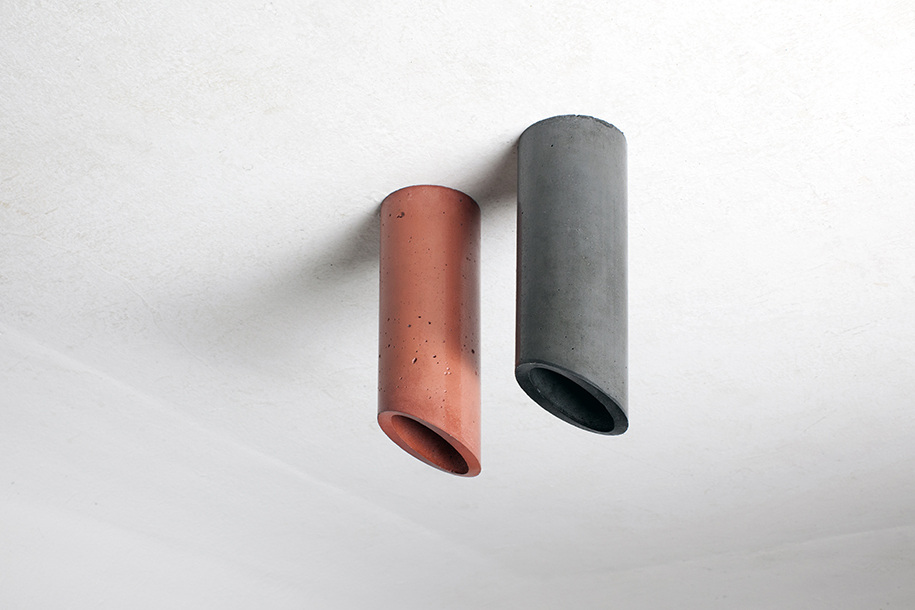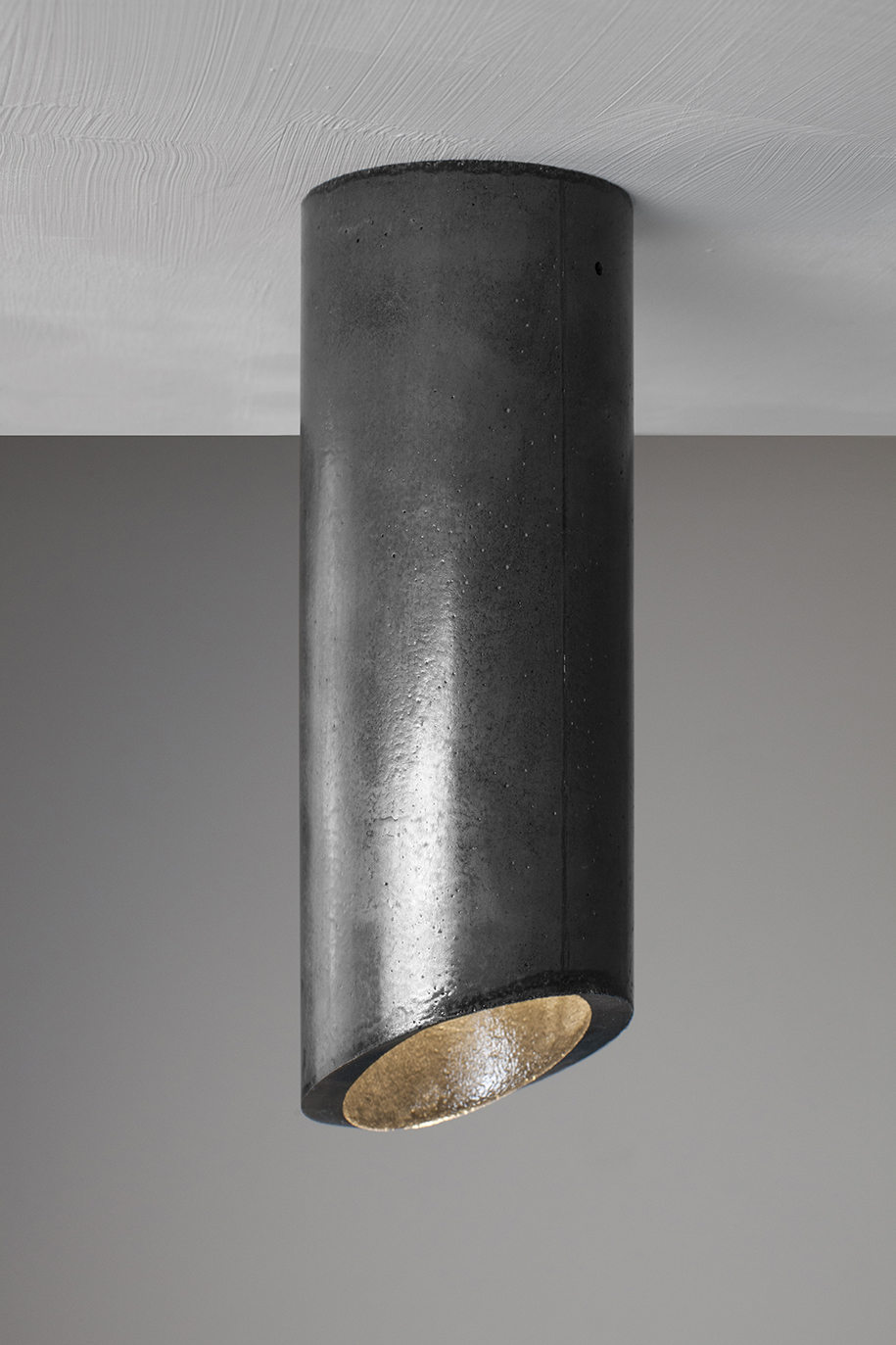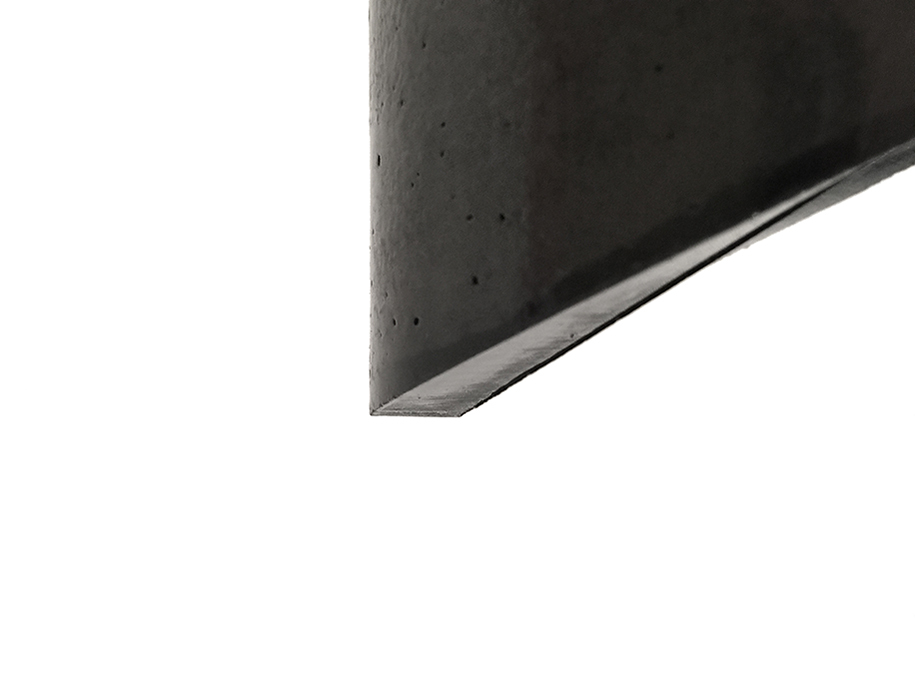 The HERA hanging-pendant lamps were designed as a feature element. Suspended from a concrete ceiling plate, a textile cable is all that appears to carry their contemporary form. Ideally located over a kitchen island, retail counter or restaurant table, the HERA can hang alone, in pairs or can be bundled in a variety of lengths and orientation.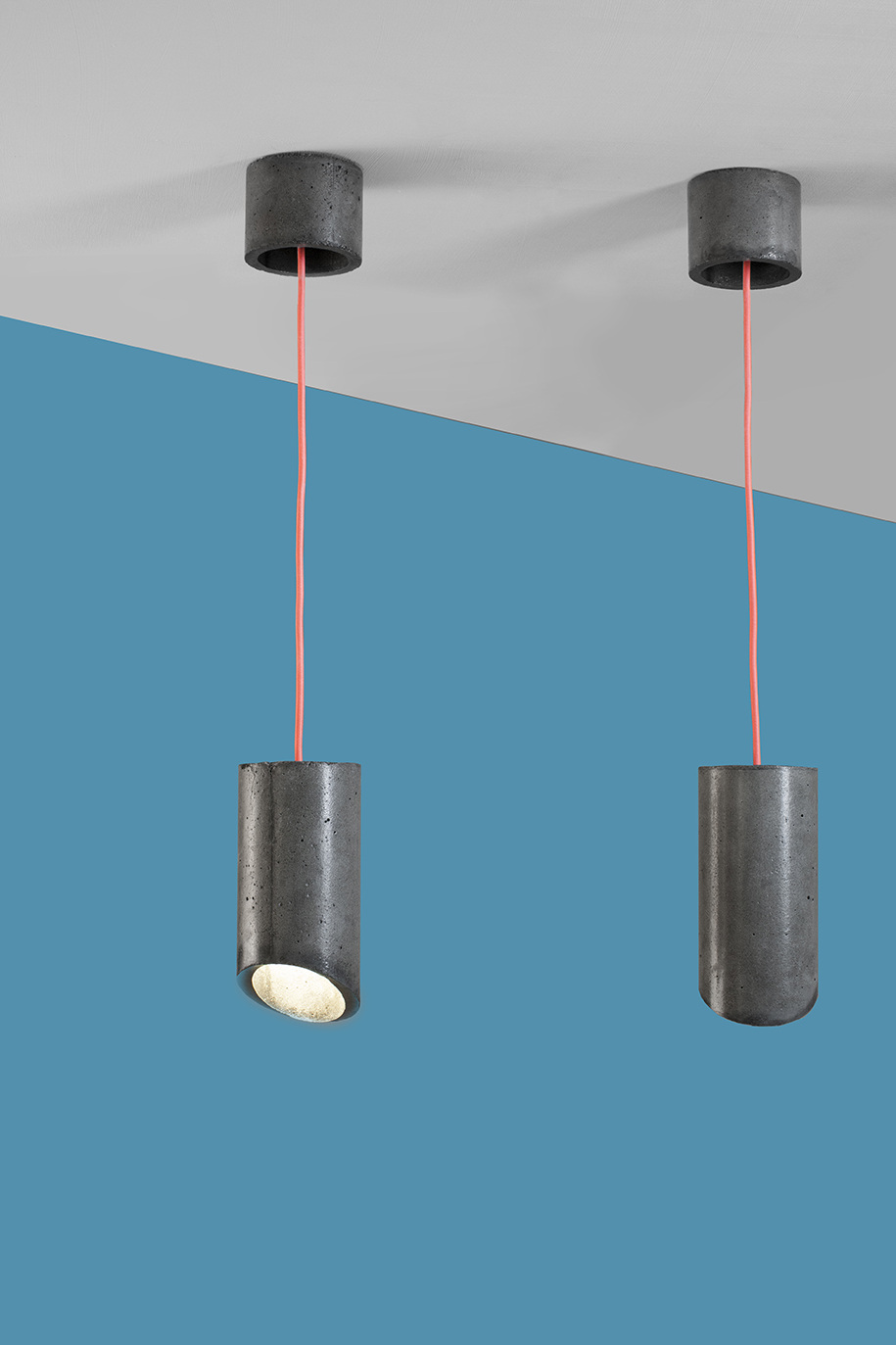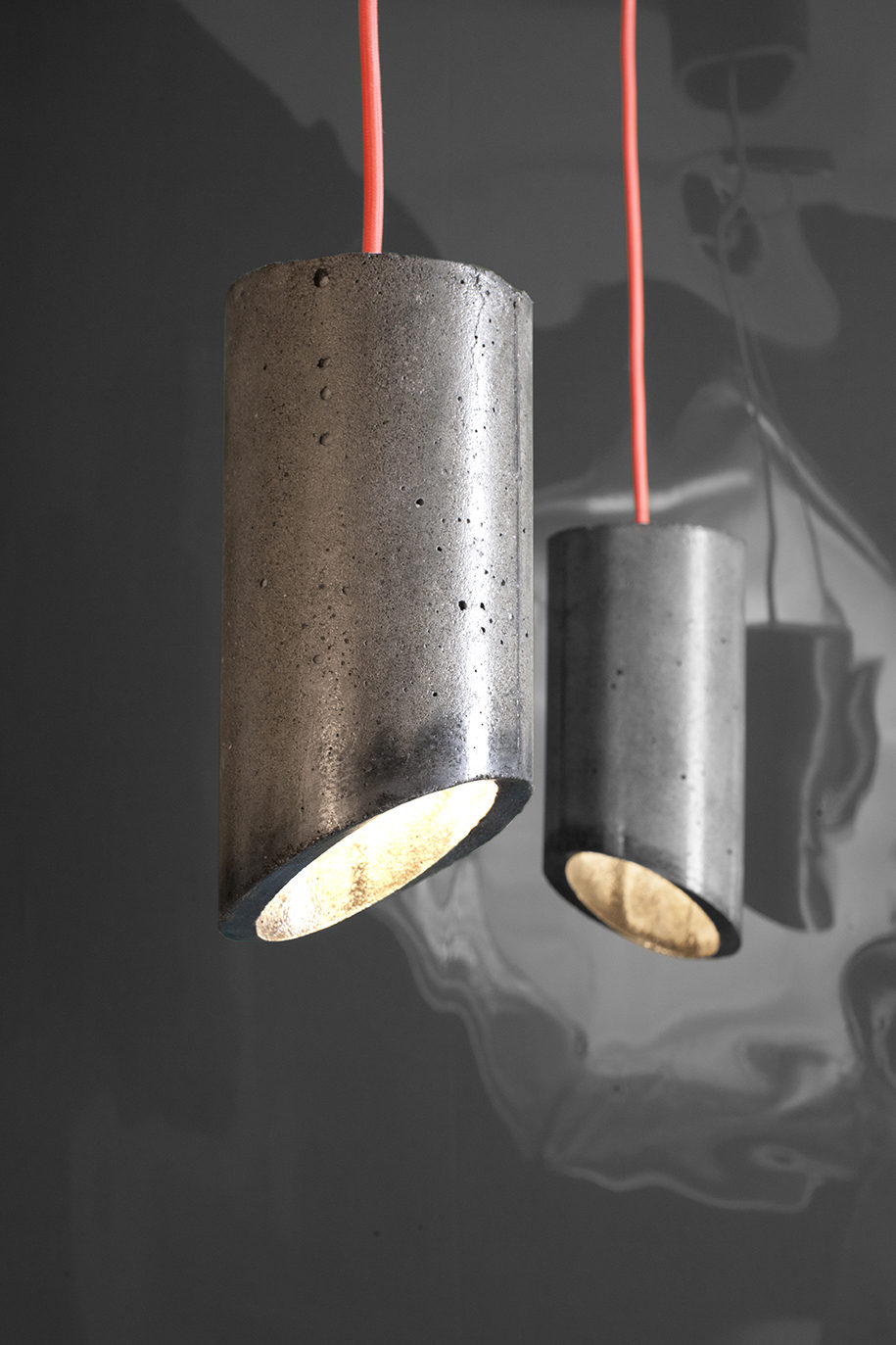 "In our work, we expose functionality infused with aesthetics, embodying a mixture of elegance, quality, and style."  – Kardamov Studio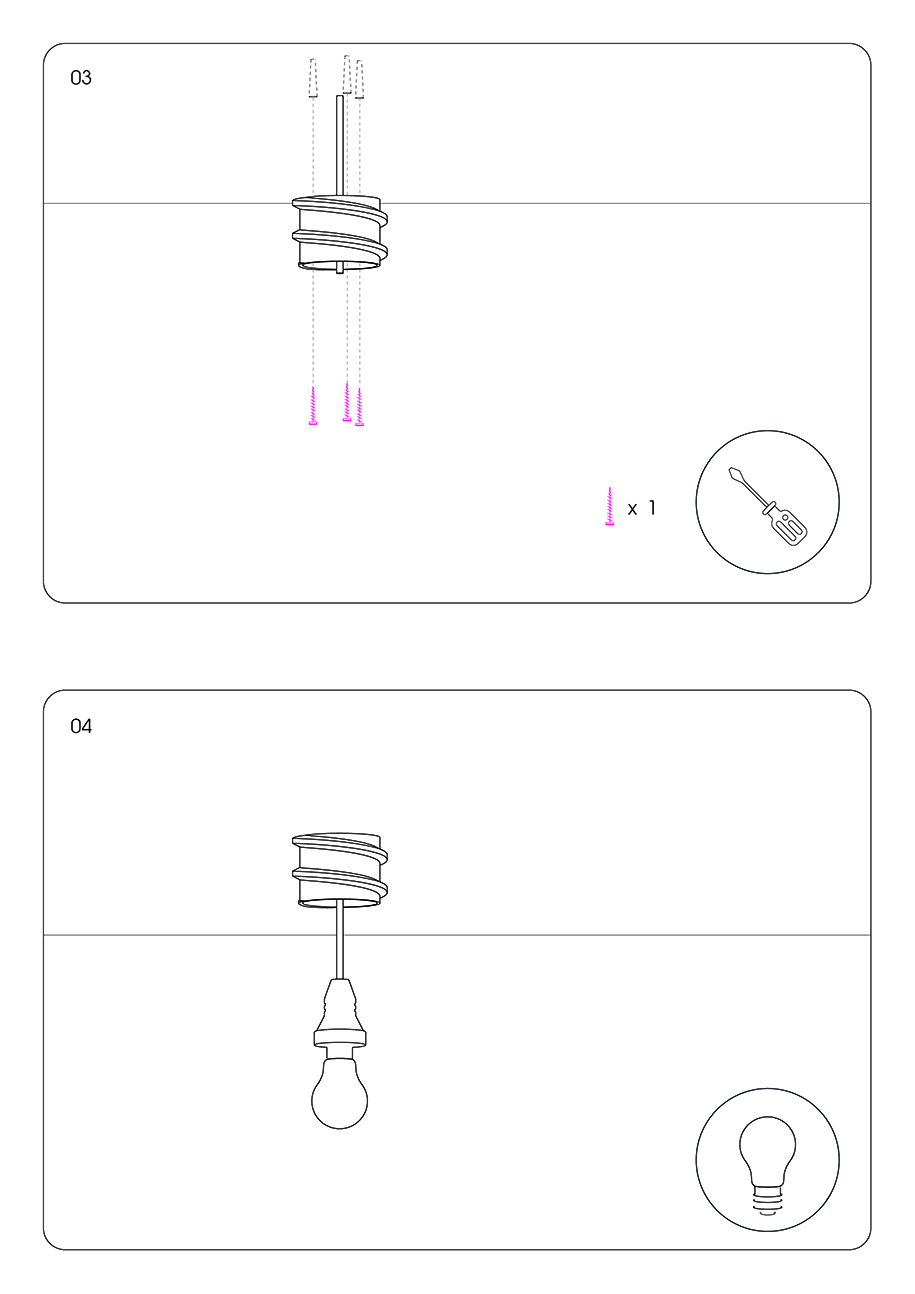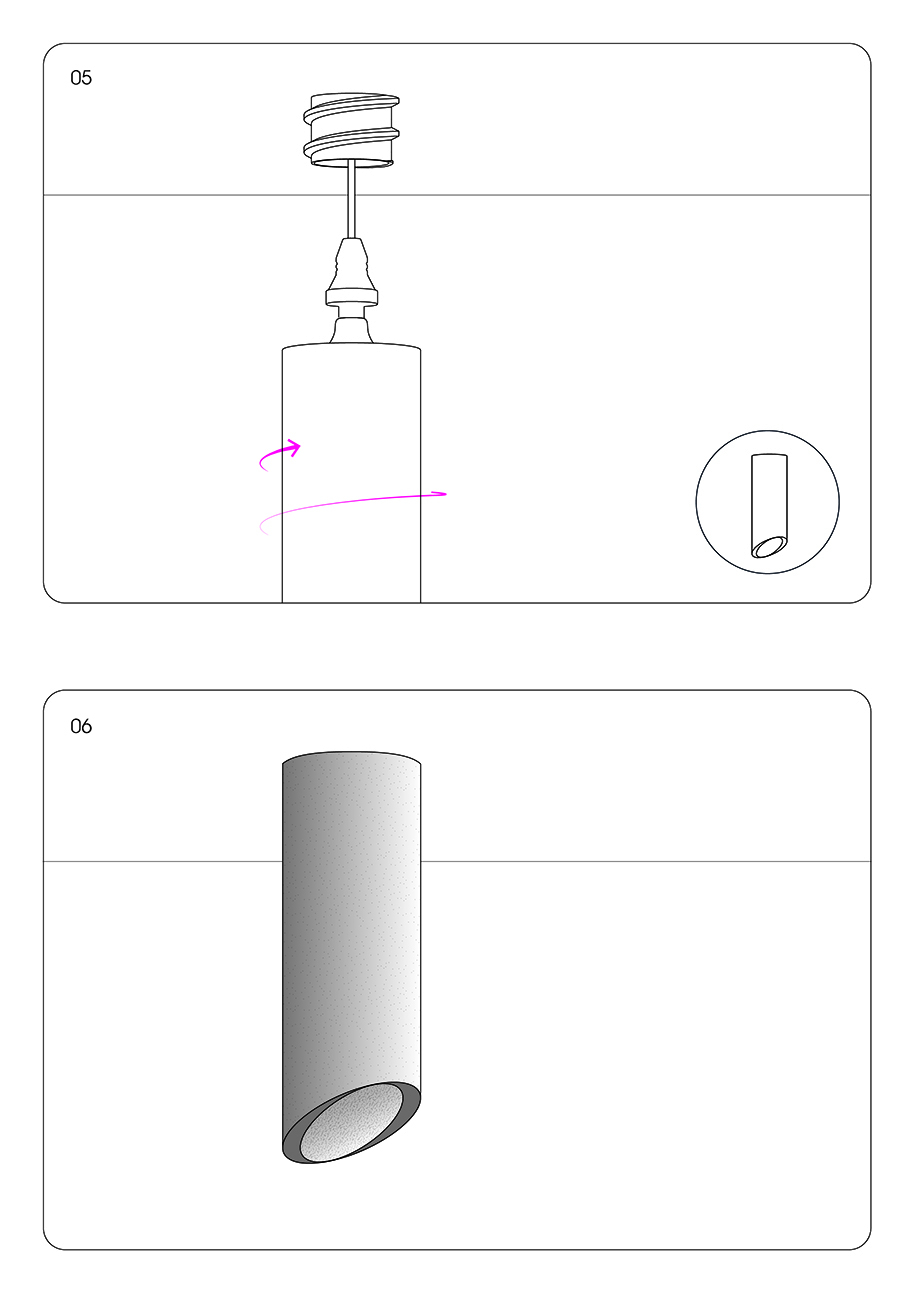 "Finding balance through offsets and alignments, we study composition through immaterial and material."  – So & So Studio
LALE
The LALE pendant lamp was designed to fly. Stainless steel structural elements carry the weightless sensation of finish grade concrete, elegantly spliced with an oiled oak end cap.
Every piece of the LALE pendant is hand crafted in Berlin, Germany. The furniture grade hardwood has been custom designed to fit this light's form and character.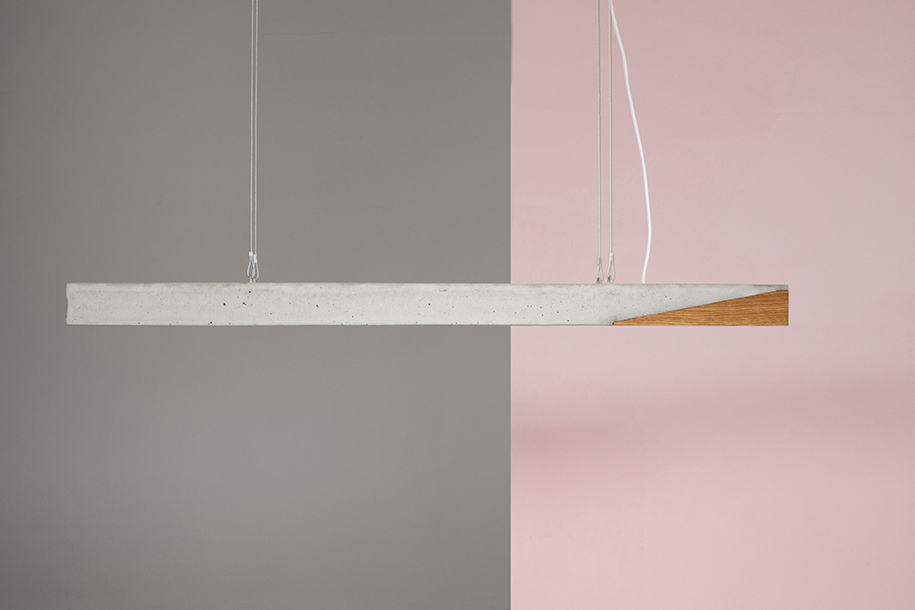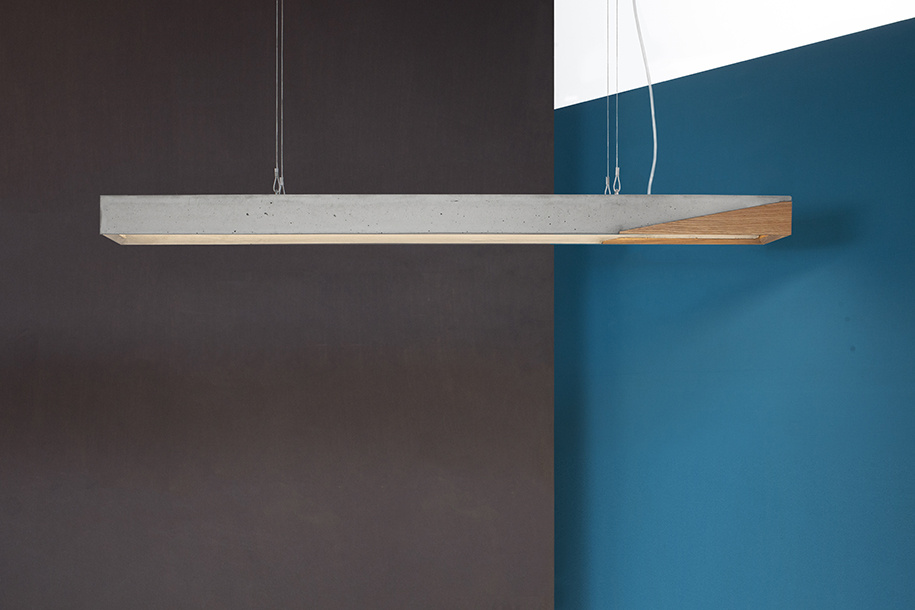 The LALE pendant lamp has only one exposed electrical element, other than its glass tube – OLED. This textile cable is available in a select range of colors.
The LALE pendant light freely flows through a naked glass tube, throwing warm light up into its barreled concrete reflector. A glass-finish surface cascades a diffuse glow over the thin edges of the pendant's walls. Ideally located within a dining area, office setting or intimate seating, the LALE lamp is the center piece of elegant space.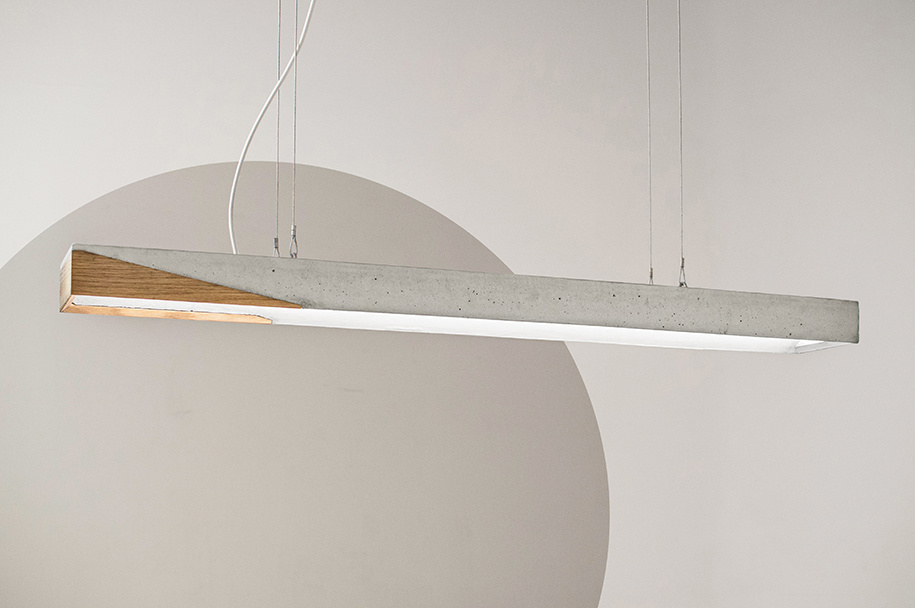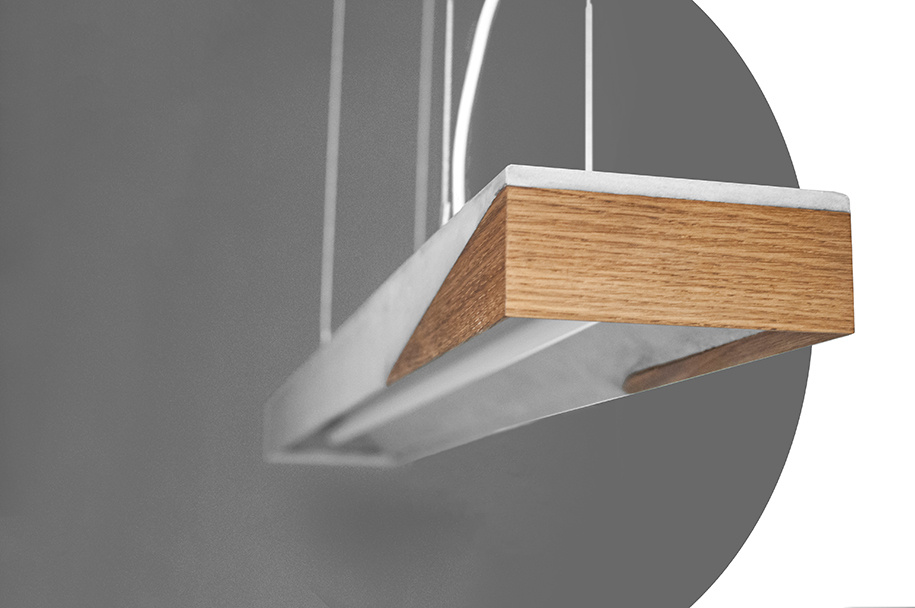 soandsostudio.com
insta: @the.concrete.project
kardamov.com
insta: @kardamov_studio
READ ALSO:
SIMAN collection of concrete tableware is inspired by Iranian architecture | Gian Paolo Venier for URBI ET ORBI